PlasmaCar Review + Giveaway
We got our son a PlasmaCar for Christmas last year. One of his friends had one and he immediately fell in love. We own all kinds of ride-on toys, but this one is extra special. It has an extra high weight capacity, meaning his dear old mama can ride it, too.
PlasmaCar is special because it harnesses the natural forces of inertia, centrifugal force, friction, and kid power. The swivel wheels allows it to propel forward without using your feet – you just put your feet up and wiggle the steering wheel!
You can also ride it like a standard ride-on toy and push it with your feet. That's my younger child's preference, for sure. I think it more has to do with her age and level of motor skills. Either way, this car is a blast!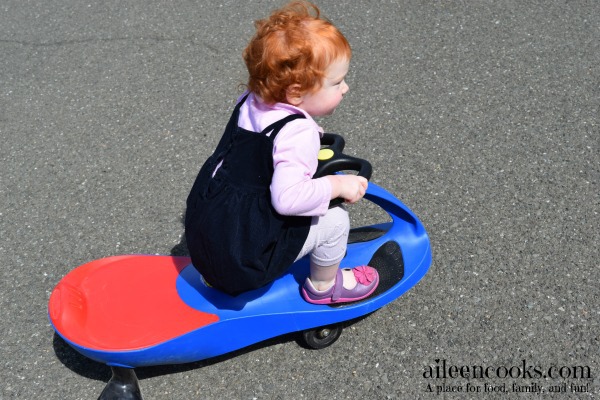 I was surprised how much our daughter loved the PlasmaCar, although she is a bit young for it (they recommend it for ages 3+), she manages just fine and loves to scoot around on it all over our court.
They both playfully call it their "scooter". 🙂
Since we love the PlasmaCar so much, I decided to reach out to PlaSmart Toys and see if they would host a giveaway for my lovely readers. Guest what? They said yes!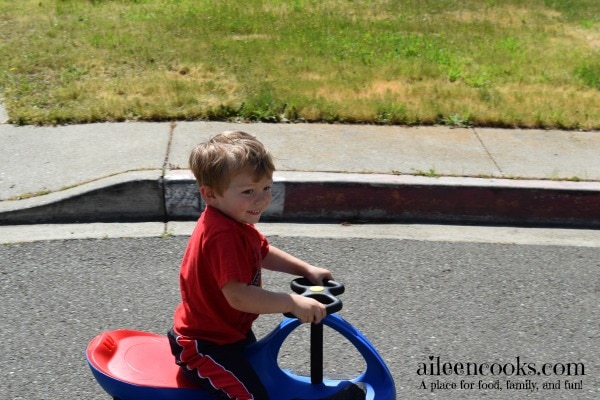 One lucky reader will win their very own PlasmaCar (Continental US and Canada Only). Please enter below and share with your friends!
Disclosure: This giveaway is sponsored by PlaSmart Toys. All opinions are my own. Read my disclosure policy.