Potty Training the 2nd Time Around
When my son was just 20 months, I decided to start potty training him. I was 7 months pregnant with his sister and I really wanted to have him out of diapers before she was born. After getting advice from a friend who had successfully potty trained her two daughters, I took away the diapers and put him in underwear.
The next 2 months of my life were chaotic and stressful. Not only was I really pregnant, by my not-quite-two-year-old (who couldn't talk) was peeing all over the place and I was doing 3-4 loads of laundry per day.
I was stuck at home because we were chained to the potty, and the few times we did leave the house, he had multiple accidents. Flash forward two years, and my son is potty trained (he still wears Pull-Ups® at night) and no longer has regular accidents. He wasn't mentally scarred from our potty training experience, but I was. I did not want to go through that again!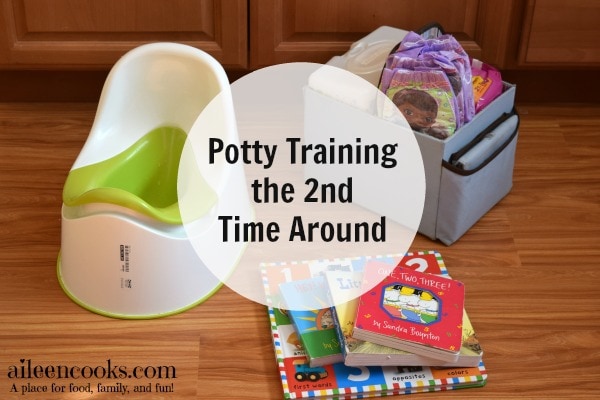 As my daughter crept up to age two, I vowed that I would not go straight to underwear this time and I would wait until she was at least 2.5.
Well, she had her own plans and decided she wanted to start using the potty like her brother at the ripe age of 22 months. Anytime he went to the bathroom, she announced that she needed to go potty. She started taking off her diapers and demanding her turn on the toilet. (Her potty personality is an Owl)
[bctt tweet="Learn from my mistakes and make #pottytraining easier on yourself! #ad"]
What We Did Differently

We used Pull-Ups® Training Pants
Hesitantly, I went out and bought a potty seat and switched out her diapers for pull-ups. We immediately stated teaching her how to slide her pull-up and pants on and off to lesson the burden on me (especially since I'm pregnant again). She uses the potty 5-6 times during the day if we are at home.
Don't Push it When We Are Out
Some people may disagree with me, but I do not push my daughter to go to the bathroom when we're out. If she requests it, I will usually take her to a public restroom (sometimes I say no). Most of the time, she is fine going in her pull-up or waiting until we get home. This is really for my own sanity. I cannot stress myself out over potty training my child while managing her older brother and growing her younger sister in my belly. I just can't do it.
Obviously, this will evolve and change over time, but it works for us for now.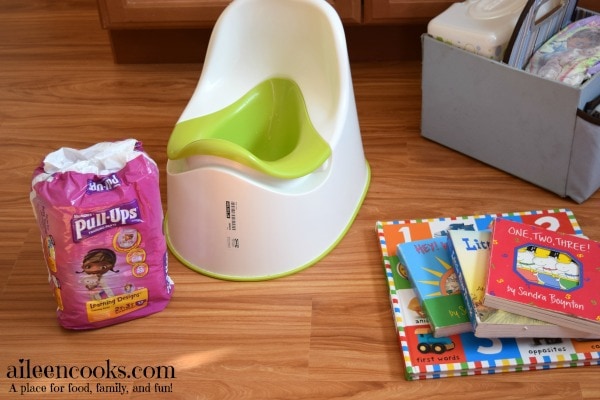 We're Taking Our Time
I don't have a deadline for potty training this time around. I love pull-ups, she loves pull-ups, they work for us. They slide on and off just like undies, but I don't have to wash 4-5 outfits each day and scrub pee of my furniture. I don't have a deadline for her to be completely potty trained or for her to switch to undies. I'm going at her pace and am happy that she's excited about going on the potty like the rest of her family.
No Undies = No Extra Laundry
I'm also not doing a ridiculous amount of extra laundry. My laundry pile is still crazy, by my daughter isn't burning through every pair of pants and undies we own every day. Yes, that's really how it was potty training my son.
Starting Potty Training
Try Pull-Ups
If you're new to potty training, I highly recommend you try pull-ups training pants. They are a great transition into potty training and have fun designs that kids like. You can save $2.00 on Pull-Ups® Training Pants with DG Digital Coupons now through May 19th, 2016
To redeem Digital Coupons:
1. Sign up here for Dollar General Coupons.
2. Create account and load which Pull-Ups® coupons you would like to load.
3. Visit your local Dollar General to redeem coupons at checkout. Find a Dollar General near you by using the store locator.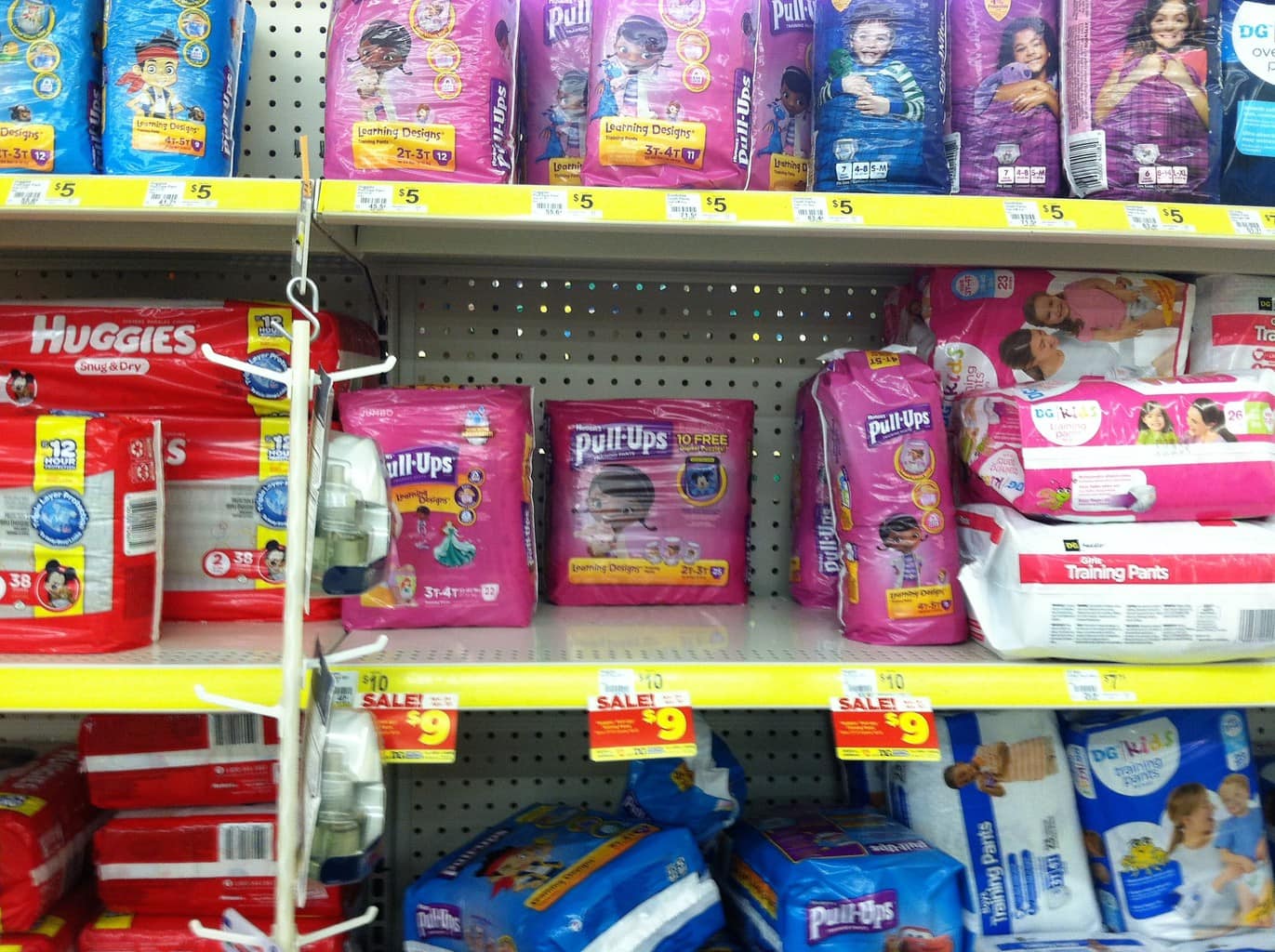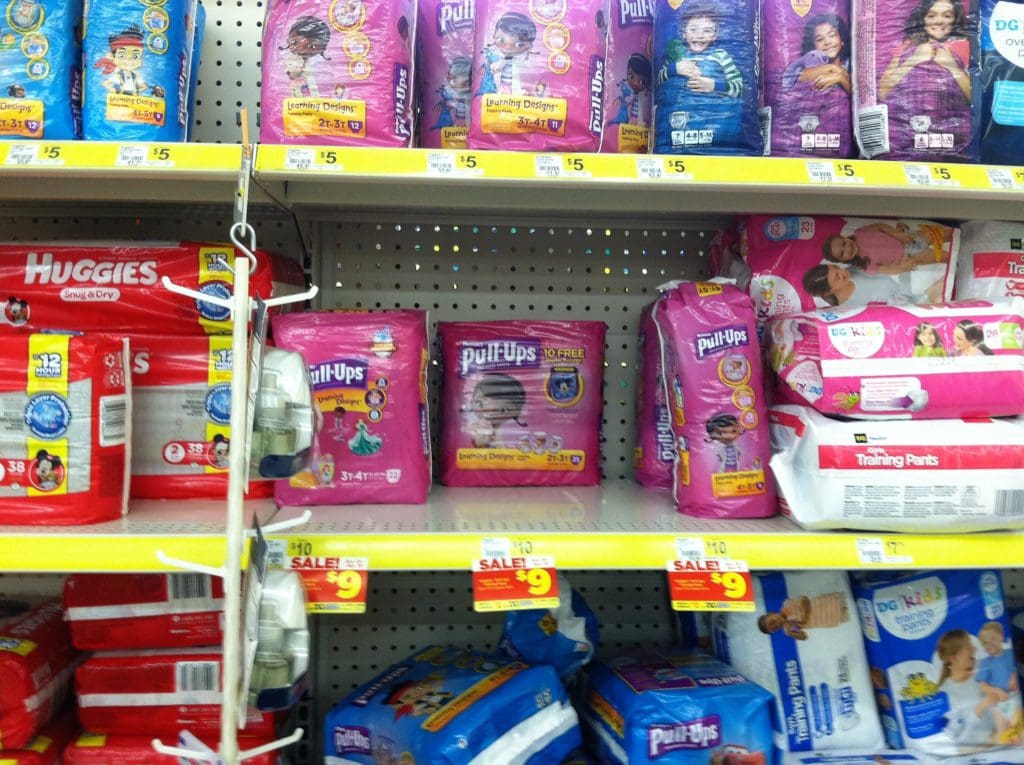 Games
There are lots of fun potty training games you can play with your child to make it fun and get them excited about using the toilet. Find The Potty and Pull-Ups Scavenger Hunt are both really fun!
Bring your potty with you
Once you start potty training, it is best to bring a potty with you and keep it in the car. They sell special travel potties, but I usually just bring the little one we use at home. If you line it with a plastic grocery bag and a diaper cut in half, the diaper will absorb the waste and you can just throw the bag away. It will make your life so much easier.
Learn Their Potty Personality
Take this quiz to learn your child's personality so you can cater your potty training plan to their needs.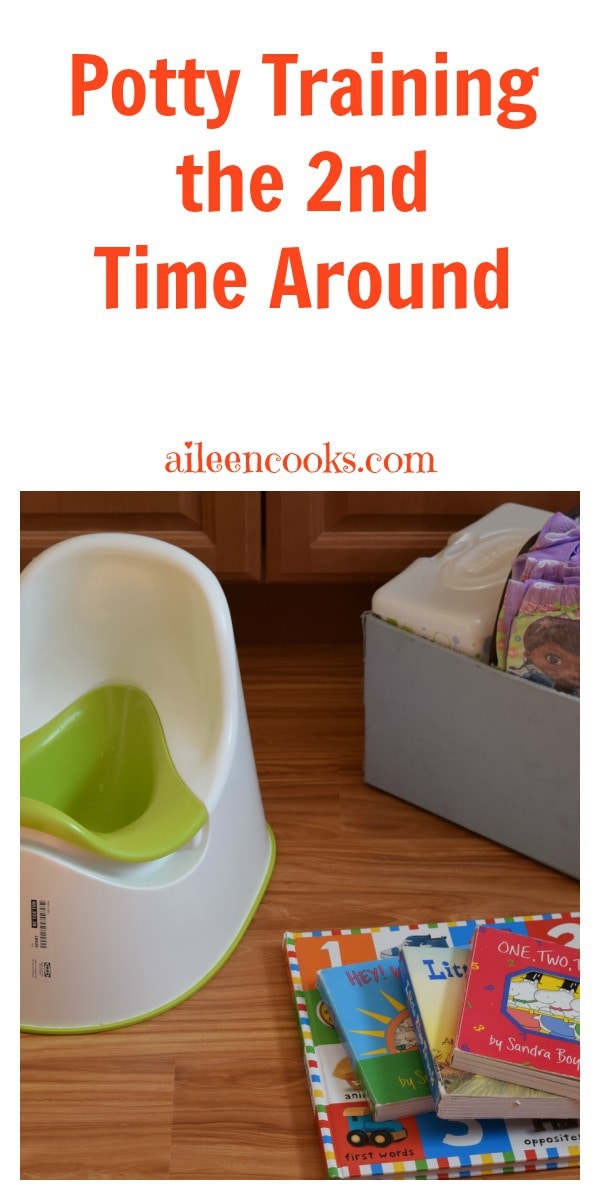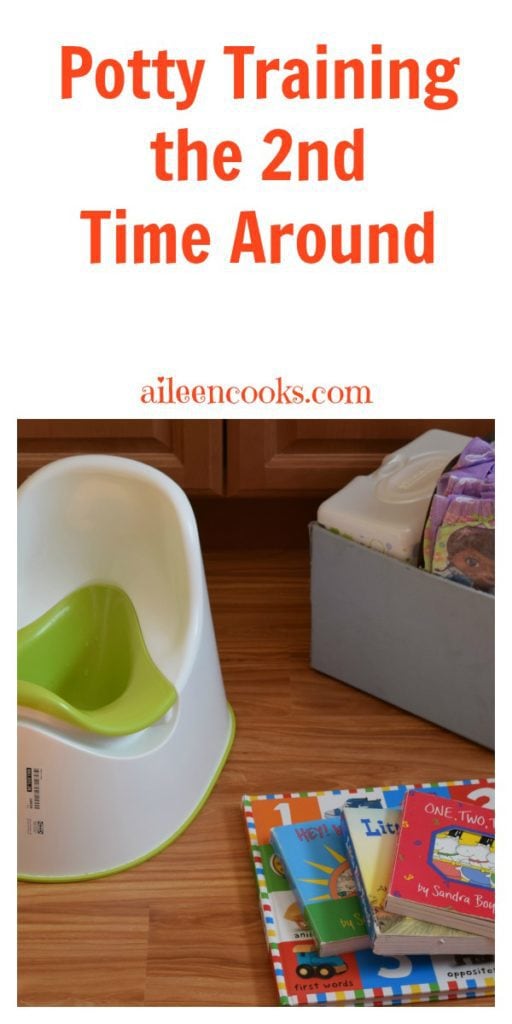 Use a Sticker Chart or Reward System
If your child needs extra incentive to sit on the potty, try a sticker chart or reward system. Reward them with a sticker for their chart or other reward (we used chocolate chips) for sitting on the potty when it's time – even if they don't go. Reward them for trying so they have incentive to stick with it. Pull-ups has a sticker chart on their site that you can download.
It's a Marathon Not a Sprint
Remember that potty training does not happen overnight and every child is different. Take your time and know that your child will have accidents. It happens and that's okay. Stick with it and they will get potty trained!