Top 5 Pregnancy Must-Haves
Whether this is your first pregnancy or your fourth, you are in for some big changes! Pregnancy changes your body and accommodations need to be made. Which is why we put together this list of top 5 pregnancy must-haves! We weeded out the extra stuff and just share what has been most beneficial during pregnancy.
I am in the middle of my fourth pregnancy (26 weeks or 6 months) and these are the items I have personally used over and over again this pregnancy. They have all helped me immensely and are all items I would personally recommend to a friend.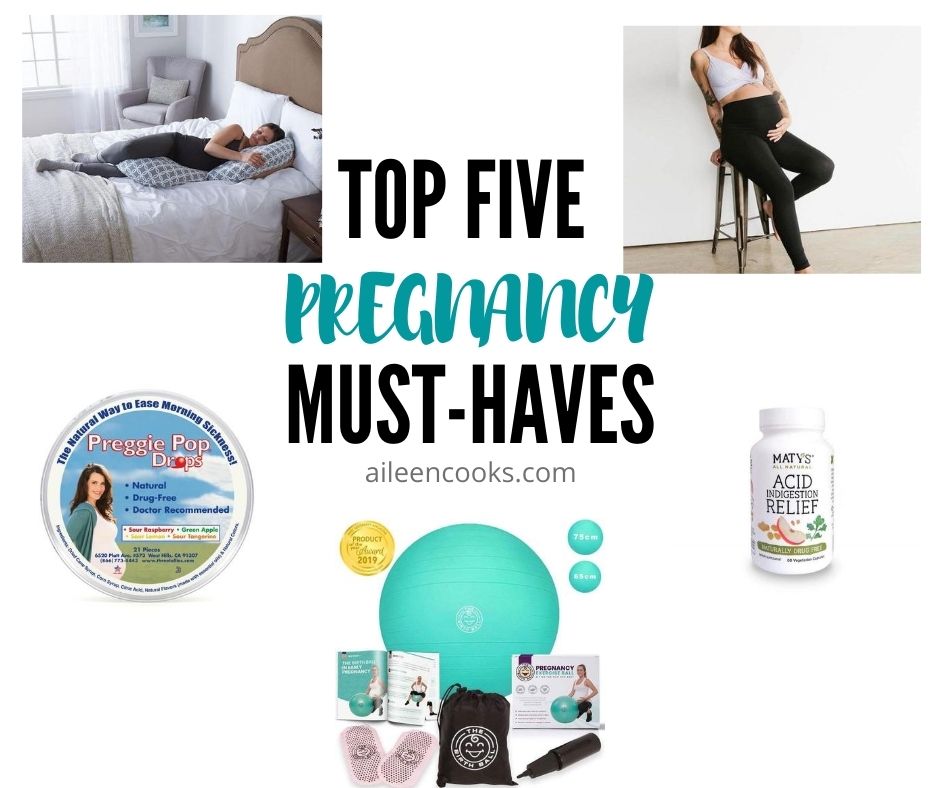 So, here I am, recommending them to you. My much appreciated reader. I hope these items can help you have the most comfortable pregnancy, without having to spend a ton of extra money on items you won't use.
Make sure you stick around and subscribe to our newsletter because I will be sharing the travel system we chose for baby number 4 and our list of baby registry must-haves, coming in the next few weeks. You can also follow us on Instagram, here.
Top 5 Pregnancy Must-Haves
Here is my list of favorite pregnancy product, in no particular order.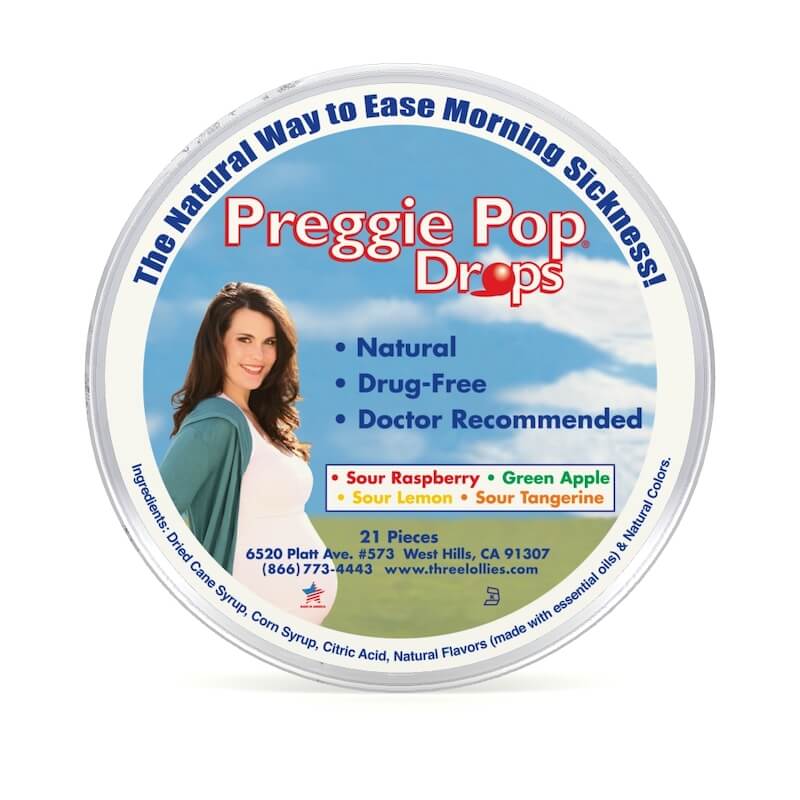 These hard candies are a total game changer when it comes to relief of morning sickness. We recommend keeping some by your bed for that early morning sickness and some in your purse for relief on the go. Because we all know that morning sickness does not just strike in the morning!
Preggie pops come in both original and an organic version. We have linked to them on Amazon, but they can also be found at Target and Walgreens.
Shop for Preggie Pops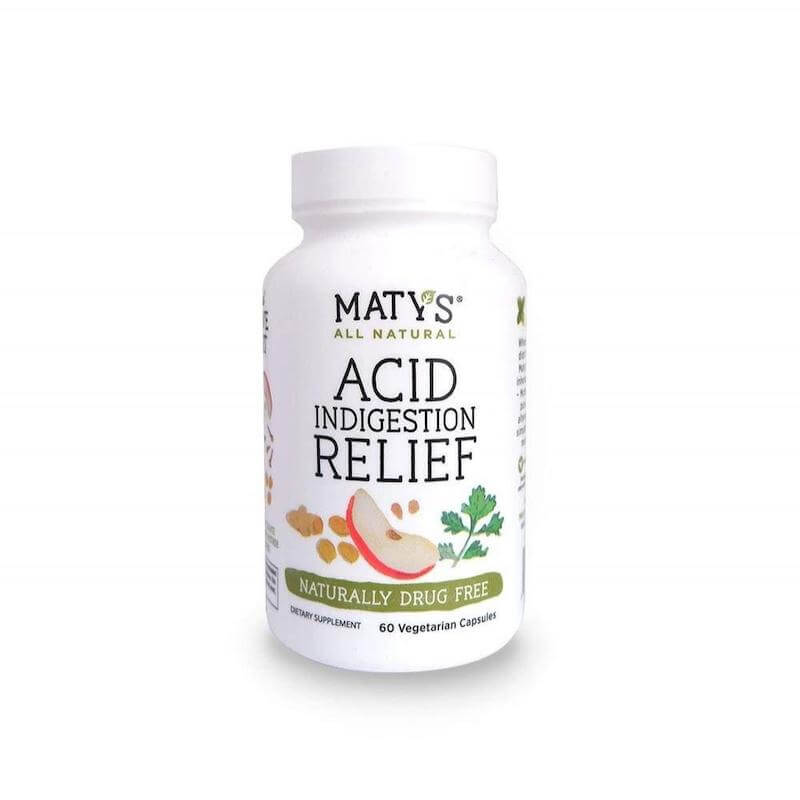 Similar to nausea, heartburn hits us hard and fast in pregnancy – and gets worse as we get bigger. Maty's makes a great all-natural heartburn formula. They have both a liquid formula you can take when symptoms hit and a pill form that you can take with food or when symptoms hit.
I have found that I can take the capsules when pregnancy hits (usually an hour after I fall asleep) and it will give me relief all night long, unlike other heartburn solutions I have tried.
Shop for Maty's
You may also like: Morning Sickness Remedies (Tips from Veteran Moms)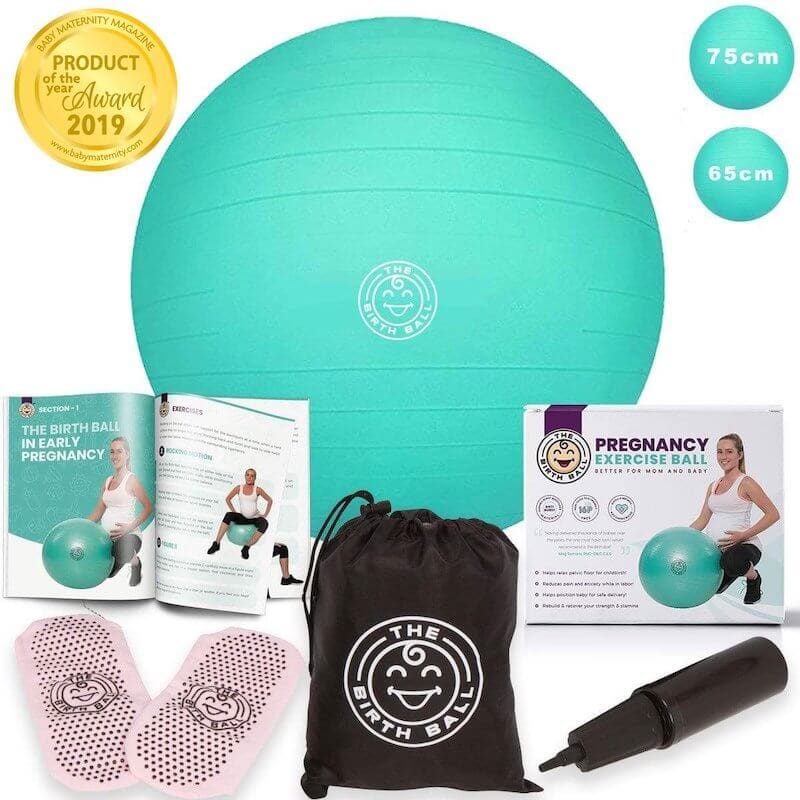 We love the pregnancy ball for all there trimesters. It's great for keeping your core strong and also can be known to relieve some hip pain as you get further along.
There are also great exercises you can do with The Birth Ball during the last trimester. We like that The Pregnancy Ball comes with instructions for using it throughout your pregnancy and during labor. They also include some fun non-slip socks!
Shop for The Birth Ball
Cozy Leggings and Tank Tops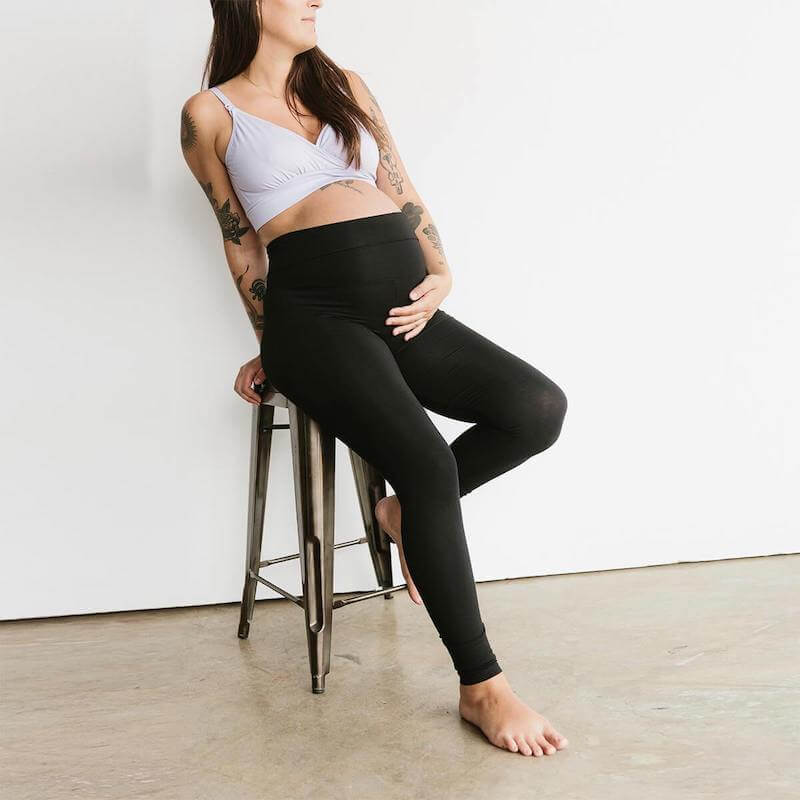 You will want all of the cozy things during your pregnancy! Our favorites are buttery soft leggings – Storq makes a great set of leggings! We also love the maternity tank tops from Target. We recommend ordering online for a better selection.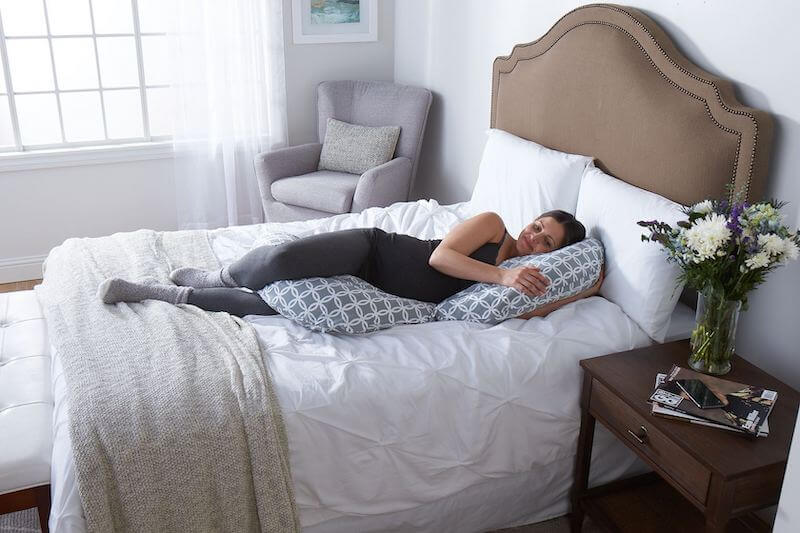 Whether you have an easy or more difficult pregnancy, we can all agree that sleep can become a challenged. We recommend investing in a good pregnancy pillow! Boppy has come out with an amazing line of pregnancy pillows that fit everyone's needs!
From a simple side sleeping small pillow to a full sized body pillow – you are sure to find something you love. We can personally confirm that the full body pillow is amazing for sleeping and lounging.
Shop for pregnancy pillows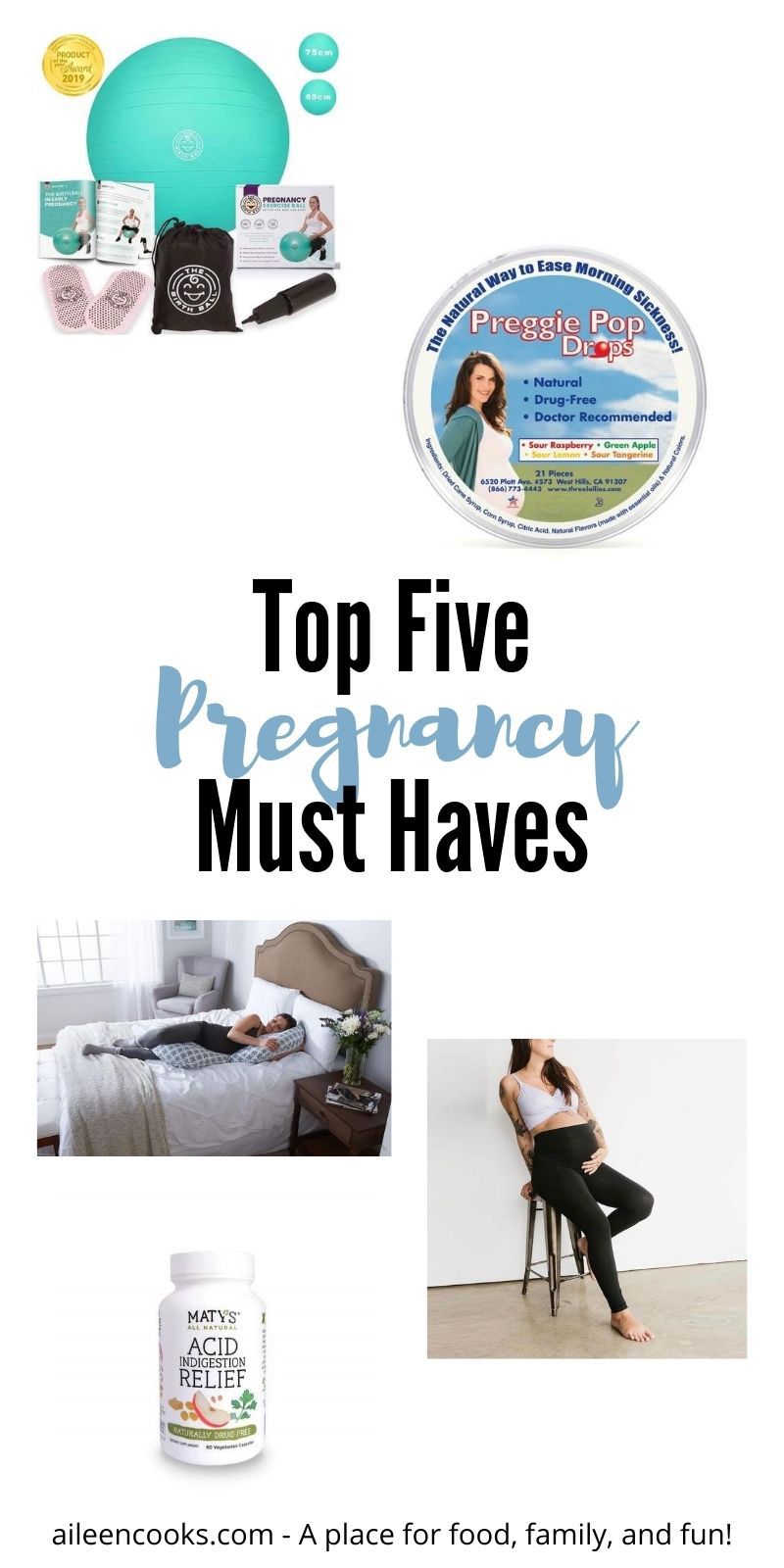 That's it. My super simple and short list of pregnancy must haves. From morning sickness relieve to sleep comfort, we have you covered!