This post is sponsored by Sandwich Bros. All opinions are my own.
If you find yourself stuck in the PB&J rut when it comes to your preschooler's lunches, than this post is for you! I've put together a list (with pictures) of healthy and fun toddler and preschool lunch ideas. (In case you missed it, I hopped on Facebook Live yesterday to share my preschool lunch ideas with you. Scroll down to the bottom to watch the video.)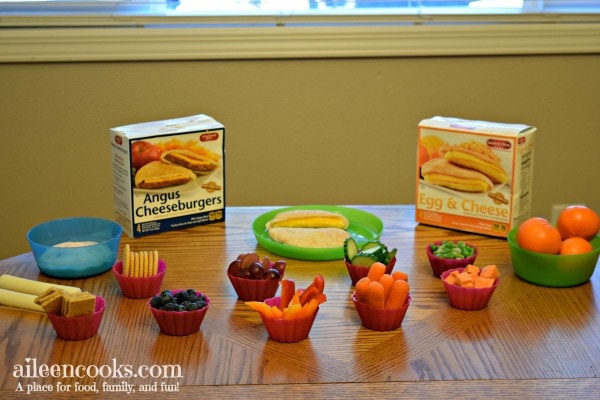 Now, my kids are 5, 3, and 11 months. This post is primarily geared toward the preschooler and toddler. They both still eat at home with me every day. My goal is to offer at least one fruit or veggie with every meal. The challenge is they get sick of eating the same thing over time. Please tell me I'm not the only one?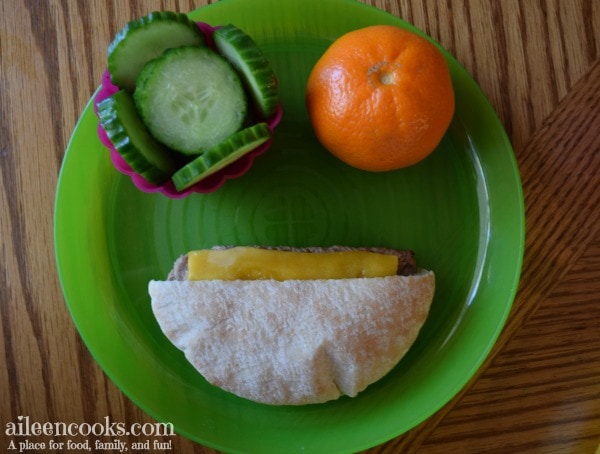 If I can switch up what I offer them, they are more likely to eat what I serve. Here is a list of veggies I offer my toddler and preschooler:
Frozen peas (not cooked – straight from the bag)
Sliced Cucumbers (quartered for the toddler)
Cooked and Cubed Sweet Potato
Bell Pepper Sticks
Cherry Tomatoes (halved for the toddler)
Carrot Sticks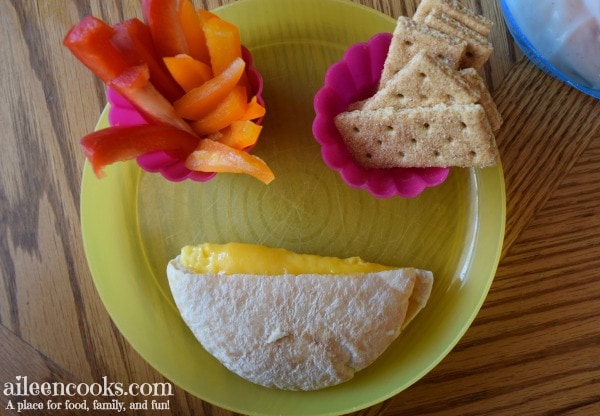 I love offering Sandwich Bros. sandwiches for lunches. They are the perfect size for little kids, heat up in under a minute, and are packed with protein so they stick to their ribs until the next meal. I also like that they are made with quality ingredients like whole eggs, angus beef, and fresh baked flatbread. We like Sandwich Bros. Egg and Cheese and Sandwich Bros. Angus Cheeseburger. Both are a great option for toddler and preschool lunches. (Grab a coupon before you shop)
Other great lunch ideas are Turkey Cream Cheese Roll-Ups, Buffalo Chicken Roll-Ups, and Colorful Pita Pizzas.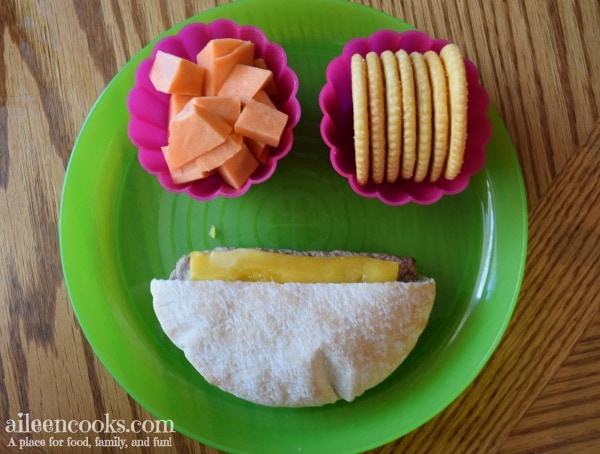 In addition to offering a main protein and a vegetable, I offer a fruit with every meal. Here is a list of our favorites:
Blueberries
Grapes (quartered for the toddler)
Cuties
Bananas
Sliced Apples
Strawberries
Watermelon
Pineapple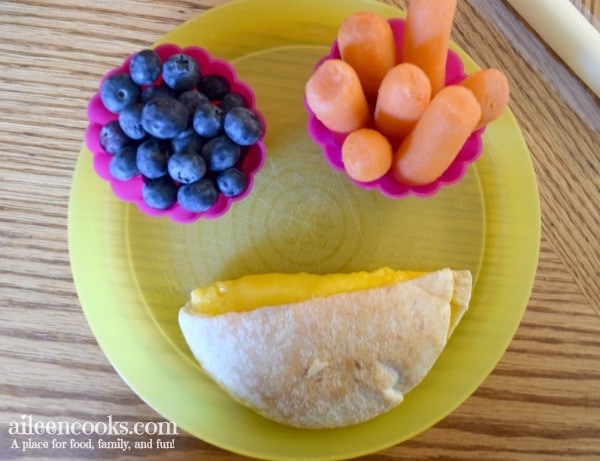 Now, every child is different and your child may need a little more to eat than what I have mentioned so far. If that's the case for your child, I've put together a list of extras I add in when my kids are feeling extra hungry:
Yogurt
Round Butter Crackers
Applesauce
Goldfish Crackers
String Cheese
Graham Crackers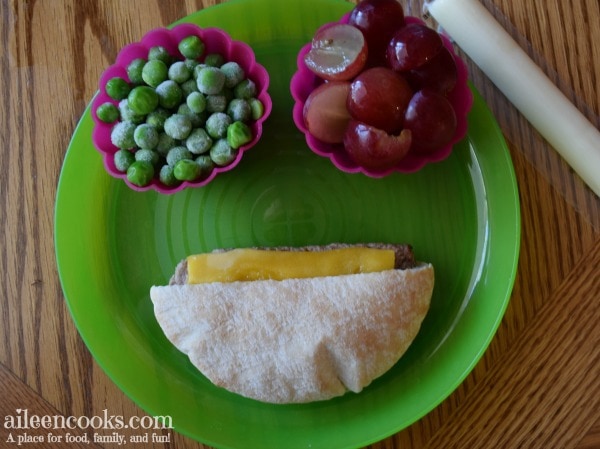 Related Posts: