I received this product for free from Moms Meet (momsmeet.com) to use and post my honest opinions. Compensation for this post was provided and this page may contain affiliate links.
Who loves collecting all of the books for their kiddos? I sure do! I start reading to my kids as soon as they are born and make it a goal to read to all of them these days (current ages 3-8 with one on the way).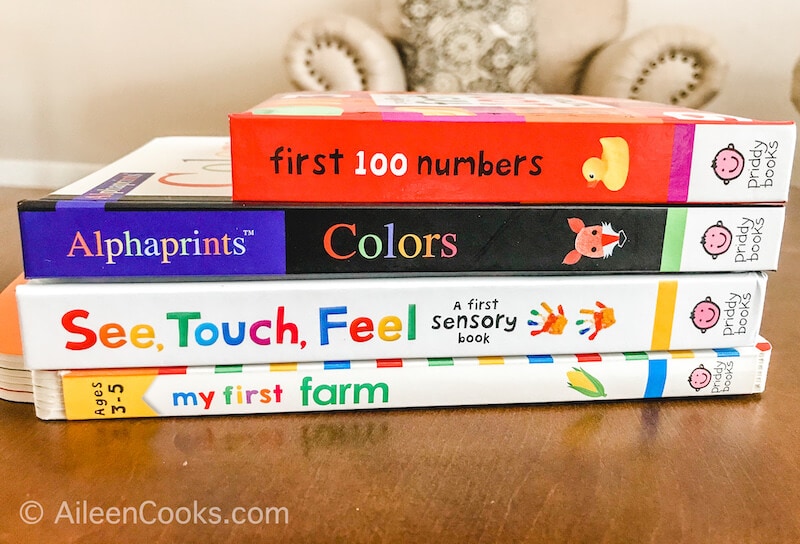 One of my favorite types of children books are board books with an interactive option included. That's why we love this Early Learning Collection from Priddy Books! They are perfect for my 3-year-old and will also work as perfect first books for baby girl who is due in November.
About Priddy Books
Priddy Books publishes innovative titles for babies, toddlers, and young children, specially designed to spark a child's creativity and encourage their development. From classic series like First 100 that teaches babies their first 100 words, numbers, colors, to developing key motor skills through sensory play with the Alphaprints and See Touch Feel series, Priddy Books provide all the tools parents need to help curious little minds grow.
More posts about children's books: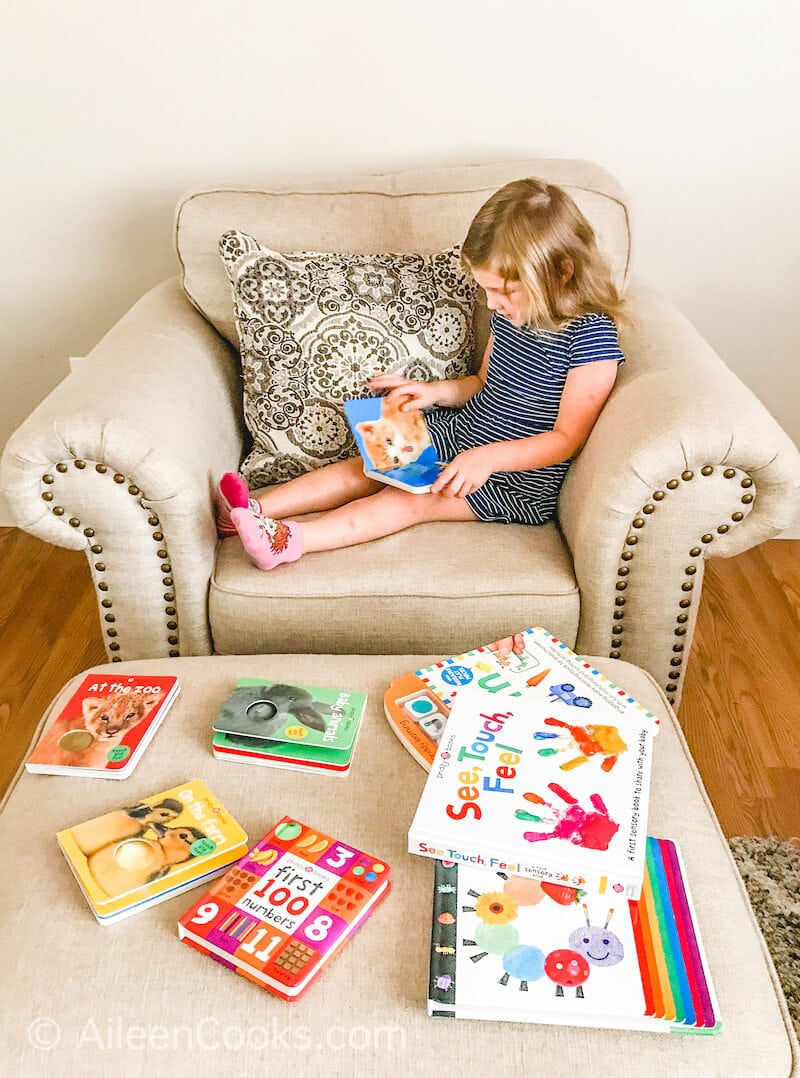 Priddy Books Early Learning Collection
The books included in the early learning collection are:
First 100 Numbers; See, Touch, Feel: This book is perfect for teaching the first concepts around numbers and counting. I love that it is so visual and enables kids to look at the book independently or read with a parent. M 3-year-old is very into counting, so she took it upon herself to count out each item and tell me the name of what she saw.
Alphaprints: Colors; Bright Baby: Another great concept to start introducing early is colors. This book is great for showcasing items with different colors that are visually stimulating and gives you the opportunity to start teaching colors to your little one.
Touch and Feel Baby Animals: I have never met a touch and learn book I didn't like and this book is no exception! I love that it makes reading a sensory activity and gets kids' hands involved directly in the book.
My First Play and Learn Farm: This book is perfect for preschoolers! It includes fun reusable stickers that encourages kids to match the stickers to the pages. Both my 3 and 8 year old enjoyed this activity!
Priddy books also included an extra set of baby books to check out, which we also enjoyed. They were all touch and feel books, too. ❤️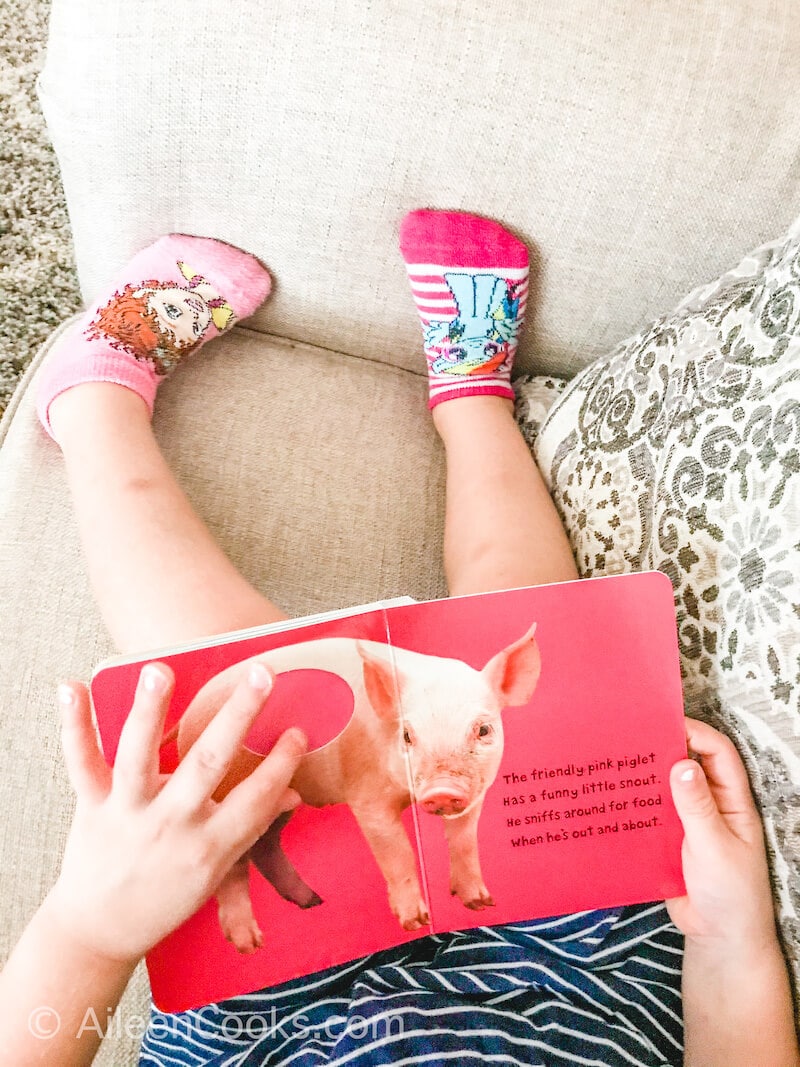 Where to buy Priddy Books?
You can shop for Priddy Books on Amazon here. Learn more about Priddy Books on their website and their Instagram profile.