This post 5 real food options for your family is sponsored by Babbleboxx.com. All opinions are my own.
There was a time where I swore to only serve my family real food. I swore I wouldn't give them processed foods, white flour, or fast food. We even did the 100 days of real food challenge at one point. I haven't really talked about it here on the blog mostly because we haven't been super consistent with it.
Sticking to a real food diet can be difficult and expensive. I have given up several times and have finally found myself in a kind of middle ground. I feed my family whole grains, lots of fruits and vegetables, and try to limit the processed stuff. We also let them have treats and have been known to hit a drive-through. Let's call it balance. I'm always happy when I can find a product my kids enjoy that are minimally processed. I thought I would share some real food options with you today.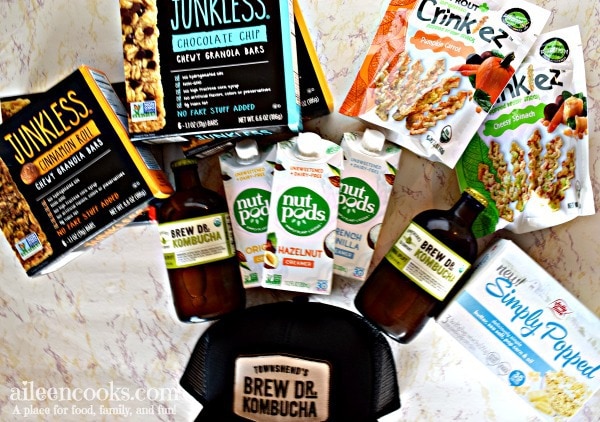 5 Real Food Options for your Family
Brew Dr. Kombucha
Let me start off by saying I didn't think I like kombucha. I really wanted to like it but (the one time I tried it) I just didn't. I thought it was gross. Enter Brew Dr. Kombucha. After trying it, I know I was wrong. It is so good!
Kombucha is a fermented tea with live probiotics thought of as a better-for-you beverage. Now I know not all kombucha is the same because Brew Dr. is surprisingly delicious. My favorite flavor is Herbal Uplift. It's supposed to be for the more seasoned kombucha drinker, but I think it tastes great and I'm a total beginner. It reminds of ginger ale in a lightly sweet, very flavorful way. If you are curious about kombucha, I highly recommend you try brew dr! You can find them on Instagram to learn more about the product.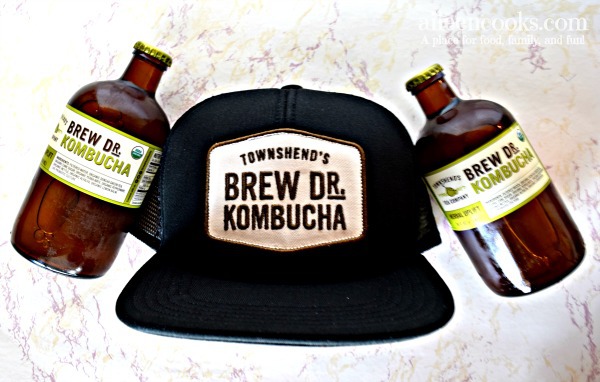 JOLLY TIME Simply Popped Pop Corn
This popcorn is perfect for our weekly movie nights with our kids. It tastes like a special treat but is made with just four simple ingredients: butter, sea salt, popcorn, and oil. That's the same as if you made it on the stove (without the extra work). My kids and I gobbled up a bag of this popcorn and then they begged me to make more. To learn more, check out their website.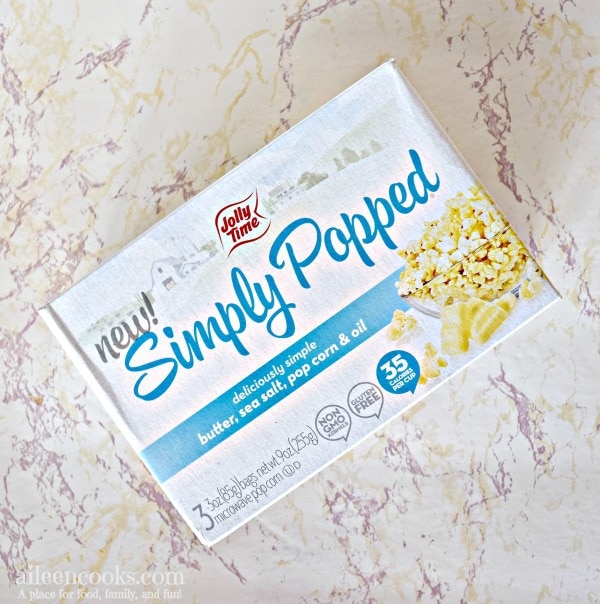 nutpods Dairy Free Creamer
One of my biggest challenges when sticking to a real food diet was giving up my beloved French Vanilla creamer. Nutpods is a  plant-based creamer made from almonds and coconuts. It doesn't contain any artificial ingredients, making it a much better option if you are looking for healthy sugar-free coffee creamers. I really enjoyed the french vanilla flavor. It blended really nicely with my coffee and had a nice flavor. Nutpods are packaged in shelf-stable packages, so you can easily buy them online and have it shipped to you. Use code BABBLE20 to receive 20% off your purchase on nutpods.com (valid March 12th – April 12th, 2018).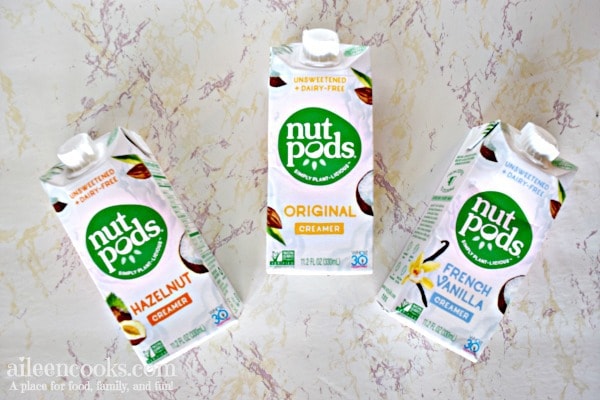 Sprout® Organic Crinklez
My toddler inhaled these cute little veggie snacks. They come in a resealable bag I can keep in my car or diaper bag. They are made with chickpeas, carrots, spinach, and beats. There are two flavors available: Cheesy Spinach and Pumpkin Carrot. They are a great option for toddler snacks and perfect for those little ones learning how to self-feed. You can buy them here.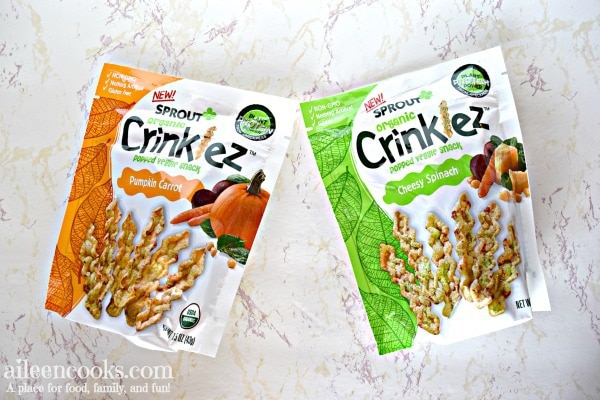 JUNKLESS Chewy Granola Bars
Okay, these are a new family favorite. JUNKLESS Chewy Granola Bars are so delicious. The texture is a cross between a granola bar and an all fruit bar. They are very chewy and soft – not dry at all. We had the opportunity to try all four of their flavors: Cinnamon Roll, Chocolate Chip, Strawberry, and Peanut Butter Chocolate Chip. My favorite is strawberry. My kids' favorite is chocolate chip. I love these granola bars because they don't contain artificial preservatives, colors, or flavors and are free from hydrogenated oils and high-fructose corn syrup. That's hard to find in a granola bar! You can learn more about JUNKLESS on their website and purchase their chewy granola bars on Amazon.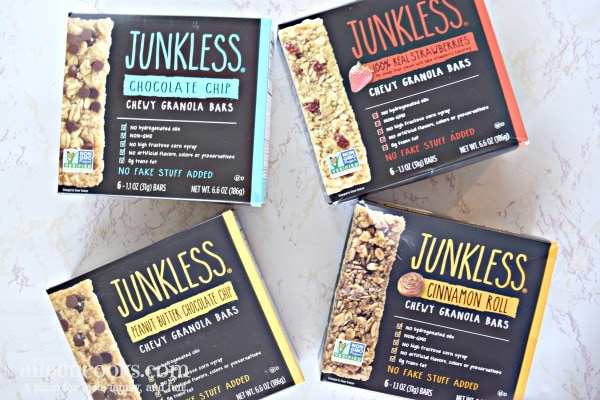 What is your favorite real food snack for your family?