Learn how to make red white and blue play dough with this easy kool-aid play dough recipe.
Making play dough is such a fun way to complete a quick crafty project that results in excitement and entertainment for your kids. This red, white, and blue play dough is a great way to celebrate Independence Day or Memorial Day.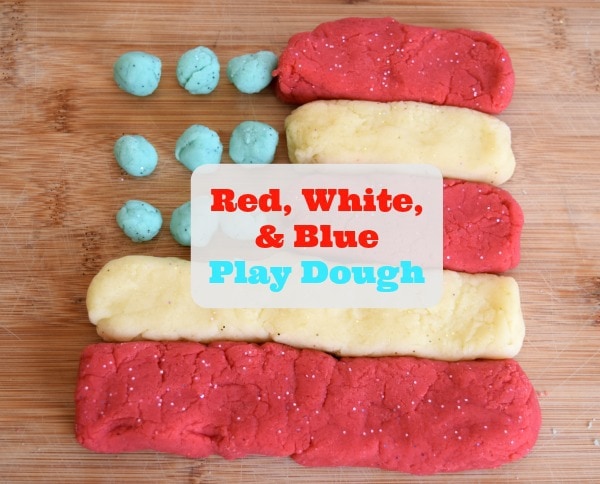 Not only is this play dough feature bright and vivid colors, but it's scented, too. Adding glitter to the dough gives it the perfect finishing touch.
Play dough is an easy and frugal way to celebrate the upcoming holiday with your kids. I was able to purchase a 4 pack of colored glitter from Dollar Tree and the Koolaid packets are usually 3/$1 at my local grocery store. The rest of the ingredients were already in my pantry!
More patriotic fun
Some of our favorite patriotic recipes to make are American Flag Toast, No Bake Strawberry Cheesecake, and Patriotic Edible Cookie Dough. If you're looking to get crafty, try our tutorial for DIY American Flag Vases (made from tin cans).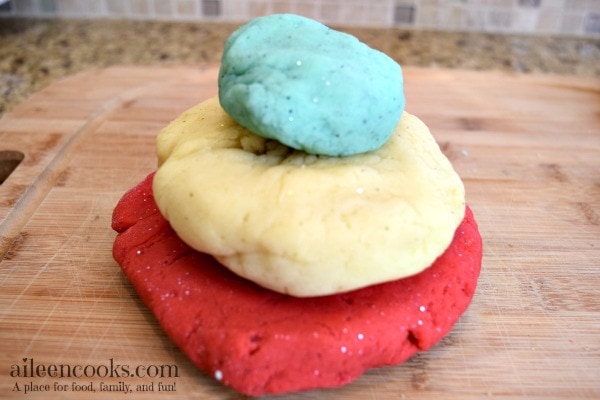 This red, white, and blue play dough is made using my sparkly and scented play dough recipe with a special combination of colored glitter and Koolaid. Grab the recipe here and use the following combinations:
For the red play dough, use Cherry Koolaid + Pink Glitter
For the white play dough, use Lemonaid Koolaid + Gold Glitter
For the blue play dough, use Blue Rasberry Koolaid + Blue Glitter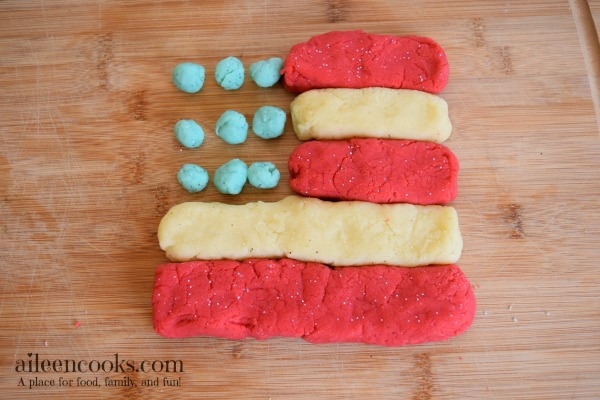 If you're celebrating 4th of July with a BBQ or Pot Luck, check out these recipes:
Cheesy Summer Squash Corn Bread