This post is sponsored by Oriental Trading Co. I received complimentary supplies to facilitate this tutorial. All content and opinions are my own.
I created this rustic winter centerpiece with my mantel in mind. I knew I wanted something festive to add to our large mantel that I could make myself.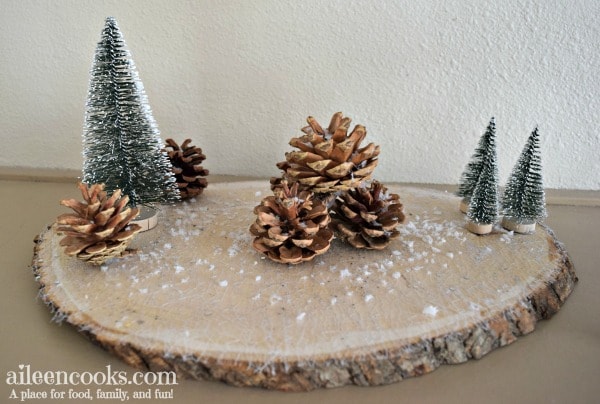 My inspiration came from the rustic pumpkin I made out of a wood slice at MOPS a while back. It was so much fun to work with real wood and it made me realize just how many creative ways there are to use this awesome material. When I realized they had them at Oriental Trading, I knew it was meant to be.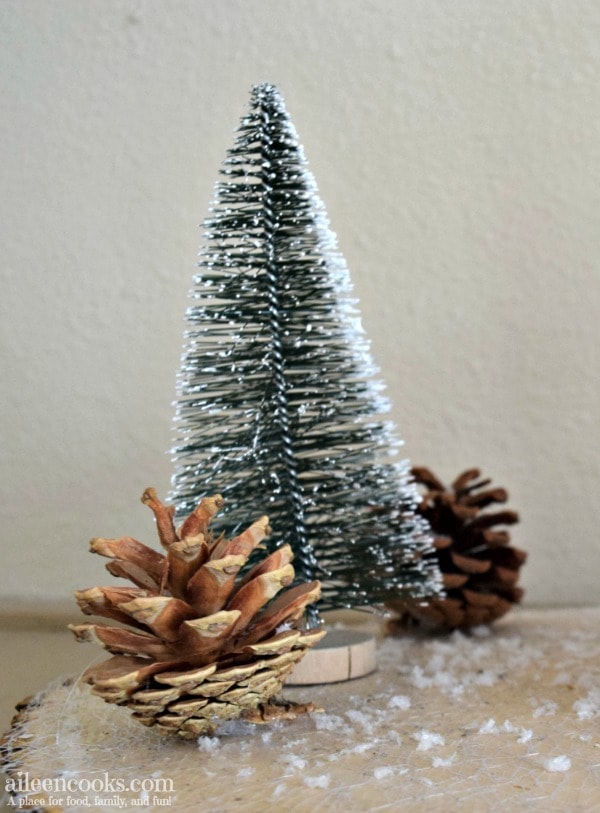 Here is what you will need to make a Rustic Winter Centerpiece:
Large Wood Round
Silver Glitter Fabric
Scissors
Mod Podge
Paint Brush
Mini Green Frosted Sisal Trees
Pine Cones
Hot Glue Gun
Craft Snow
What's great about this project is you can order everything off the Oriental Trading website, which means no trip to the store! As much as I love shopping, it is a challenge with 3 kids 5 and under. They just want all the things and I get distracted and often forget things. Shopping online makes it so much easier!
Start by placing the wood round on top of the glitter fabric and cutting out the outline around it.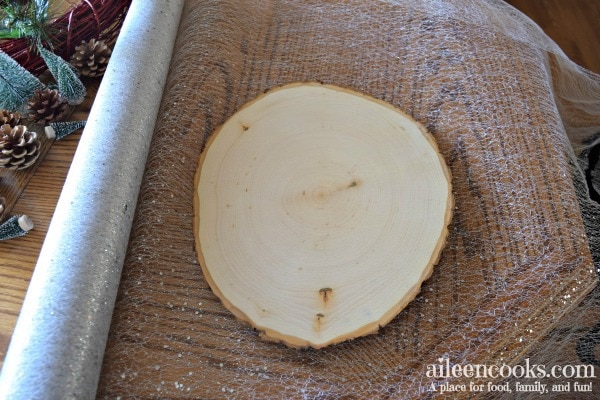 Set the fabric aside and paint a thin layer of mod podge on top of the wood round.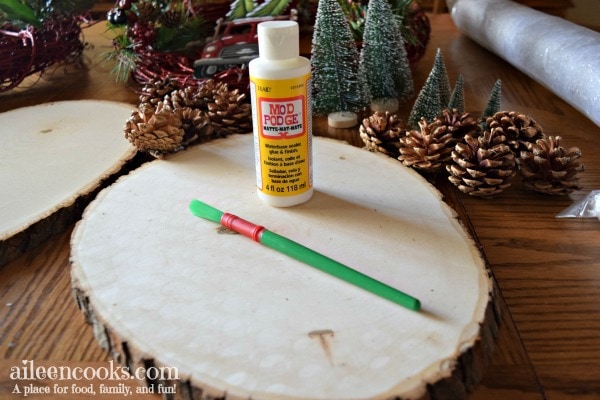 Carefully place the cut piece of glitter fabric on top of the mod podged wood round and smooth it down from the center out. Trim any pieces of fabric hanging over the edge. Let dry 20 minutes.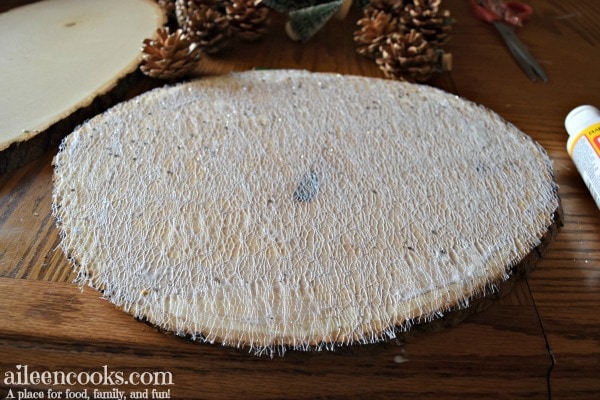 Heat up your glue gun. While your hot glue gun is heating up, arrange the trees and pine cones on top of the wood round until you're happy with their arrangement.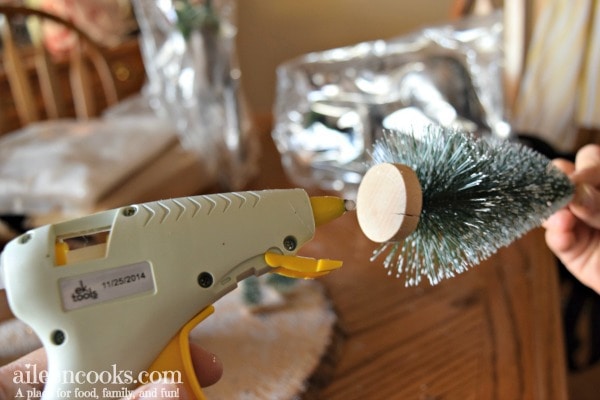 Add hot glue to the bottom of each tree and pine cone and firmly press down on to the wood round for 30 seconds. Find a sweet helper if you can. 😉 Repeat with the remaining pieces.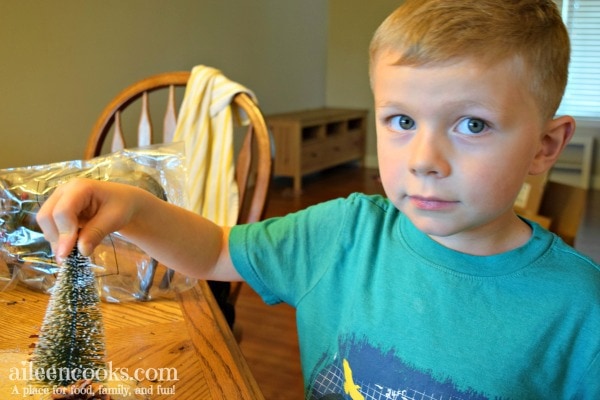 Sprinkle with craft snow.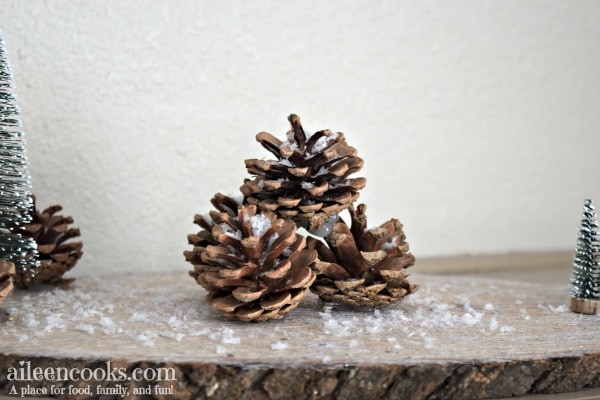 Display and enjoy your craftiness.