I read four books this month. No, I didn't take any kid-free vacations. I just found an awesome app that helps me read more books!
What is this app, you ask?
It's Scribd!
Have you heard of it?
I decided to try out Scribd after reading about it online a few times. I had the opportunity to use a free trial, so I figured it was the perfect time to test out their offerings and report back to you. Scribd is a service offering unlimited access to audiobook, ebooks, children's books, magazines and more. (This post contains affiliate links.)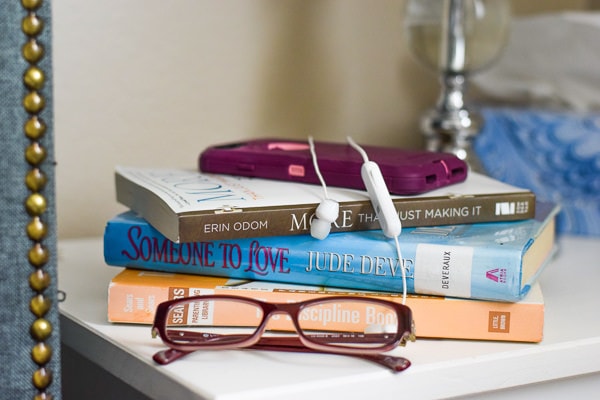 eBooks vs. Audiobooks
I have never really been interested in audiobooks. I signed up for Scribd with eBooks in mind. I don't read a whole lot these days because I have three kids and run a blog in my spare time. I have found I am more likely to read a book if I have access to it on my phone. It all started when I was up in the middle of the night nursing my first born and inhaled ebook after ebook. It was so easy to read in the dark and helped keep me awake during those nighttime feedings.
eBooks Make it Easy to Read During Sports Practices, School Pick-Up and More!
Now that my kids are (slightly) older, I find myself still drawn to eBooks for their convenience. Sure, I will borrow the occasional book from the library. But I inevitably end up renewing and returning them late because I just don't get them read fast enough.
This is why Scribd was so enticing to me. 30 days free and then $8.99/ month after that seemed like a pretty good deal. Especially considering most ebooks cost that much anyway.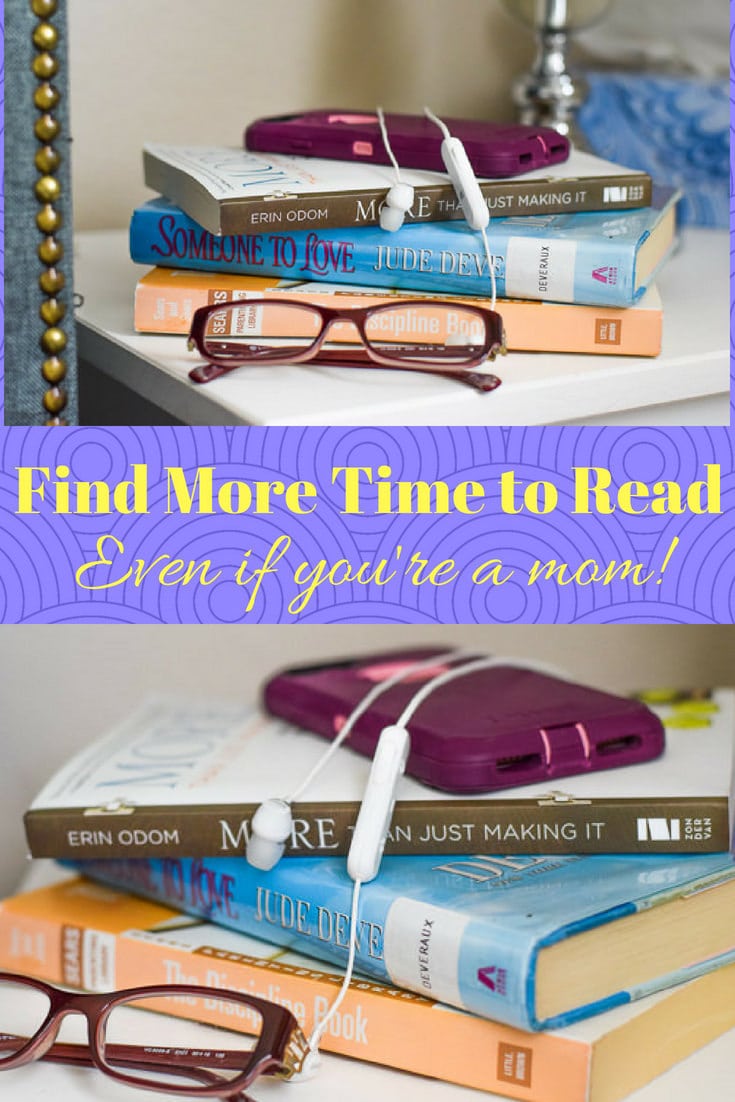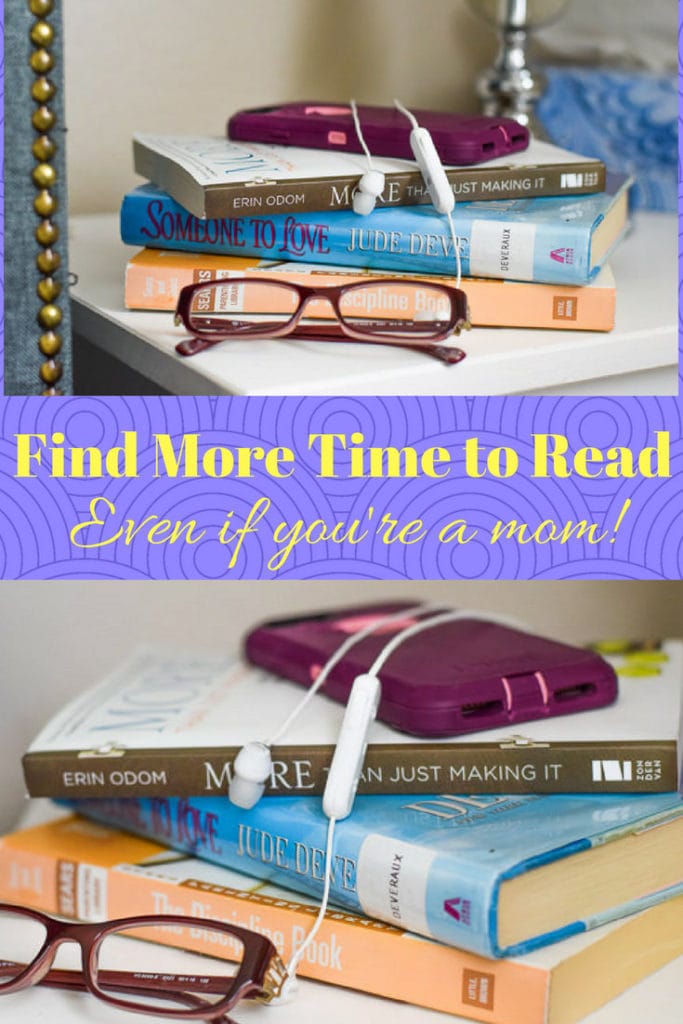 My Love Affair with Audiobooks
Well, I downloaded the app and searched one of my favorite authors, Kristin Hannah. The first thing to pop was an audiobook that I really wanted to read. So I decided to jump in (on impulse) and try out the audiobook thing so many of my friends have mentioned over the years. I listened in the car on the way to Kindergarten drop-off. It was a little odd at first, listening to a voice read a book in a different voice than I would have imagined.
I adjusted quickly and was completely hooked on listening to this ebook. Why? Because I spend so much time in the car driving my kids to and from school and activities. I found that my kids liked to listen more often than not, too. That was a big bonus. I burned through that Hannah book in just a couple of days and moved on to the newest book in the Shopaholic series. I finished that one, too. Now I'm over here writing this post and telling you: if you have not tried listening to eBooks, you should!
Sure, I still plan on reading, too. I just started reading 1-2-3 magic (a parenting book) on Scribd and have a few more on my list as well. I also just started listening to I Am Number Four. It's not quite as kid friendly as the Kirsten Hannah audiobook, so I may start an alternative that is appropriate for when the kids are listening.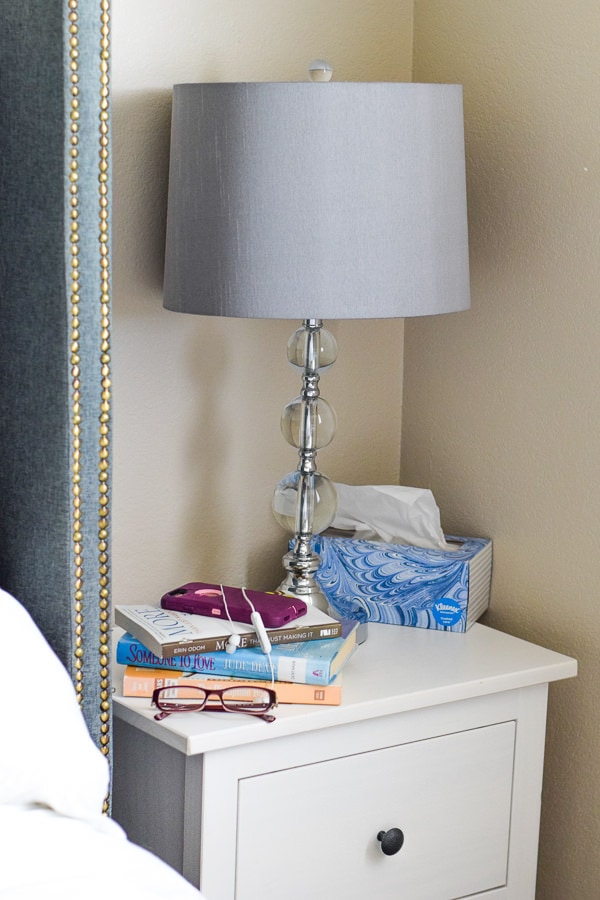 Simple Ways to Find More Time to Read
Keep books on your nightstand and in your purse.
Download the Scribd app and grab an eBook from your favorite author.
Listen to an audiobook before falling asleep instead of watching TV.
Wake up in the middle of the night? Pop your earbuds in, set the sleep timer on Scribd, and enjoy another chapter.
Read during naptime.
No more nap time? Start a daily quiet time with quiet activities or books for your kids. Take advantage and read, too.
Listen to an audiobook in the car with your kids. Although it should be PG, it doesn't have to be a children's book!
My Honest Thoughts on Scribd
Overall, I have loved Scribd so far. Can you tell? I'm still a little surprised that I have been able to enjoy so many new titles for free during my 30-day free trial and plan to sign up after that. There is something about reading (and listening) that gives me a sense of well-being. I love getting caught up in the story and connecting with the characters.
Scribd gives me the option to read most (if not all) of the titles I have on my list. I don't have to worry about fitting extra books into my budget or feel guilty for how many I am buying each month. It gives me the freedom to read as many as I want. That is awesome.
I also feel that listening to audiobooks and reading eBooks has gotten me excited about reading again. I actually finished and returned my last library book on-time and am halfway through another book by the same author!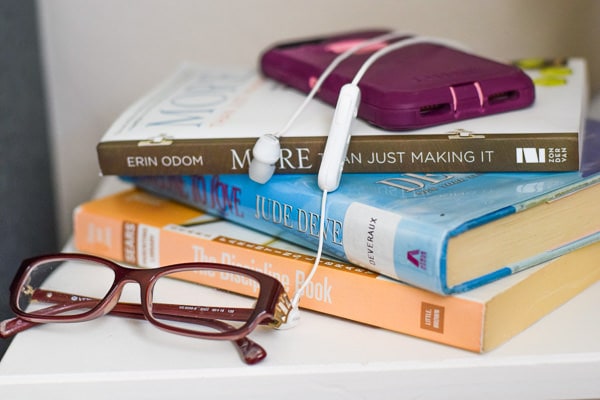 Things I love about Scribd
The Sleep timer – genius!
Unlimited books for one low price (plus the awesome free trial).
The download option so I don't have to use up my data while reading or listening (and so I can enjoy my book in no-service zones).
The great selection.
If you want to try out Scribd, just click here for your 30-day free trial.