I love quick projects and this sharpie plate fits the bill! It's one of those fun and crafty projects you can make with colored sharpies. It can be made as a gift or kept as a Christmas decoration. The sharpie gets baked on to the plate in the oven, so it is food safe.
This holiday themed sharpie plate takes approximately 30 minutes to decorate and another 30 minutes to bake in the oven.
Here is what I used to complete this project:
Rubbing Alcohol
Self-adhesive Stencils (Similar to these)
Sharpie Fine Point Markers
Cotton Swabs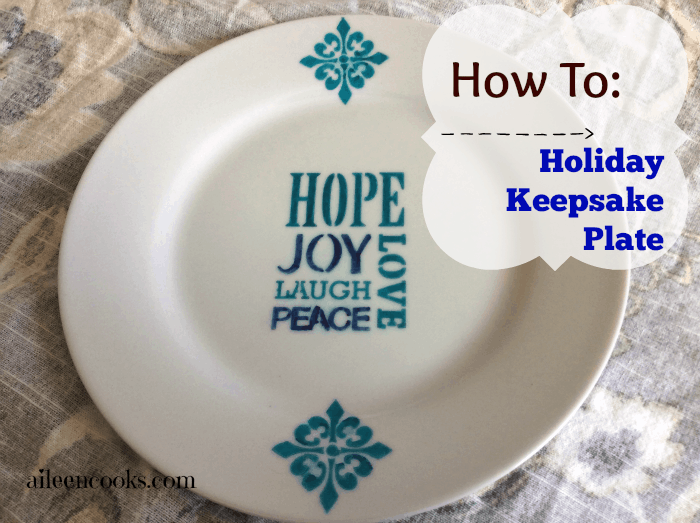 How to make a sharpie plate:
Wipe down the plate with rubbing alcohol and let dry for 5 minutes.
Attach your stencils where ever you want them on the plate.
Fill your stencils in with the colored sharpies and carefully remove the stencil. (You can also draw freehand if you are super crafty. I'm just not that talented.)
Touch up any areas of your design with a cotton swabs dipped in rubbing alcohol.
Bake in a 350 degree oven for 30 minutes.
Remove carefully and allow to fully cool before using.
Related Posts: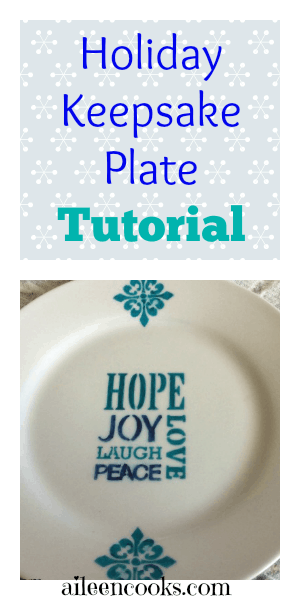 Note: This post contains affiliate links. Read my disclosure policy here.