Note: I was gifted a few items by multiple shops as part of this nursery room reveal. I will notate them below. Affiliate links have also been included in this post, as applicable.
Well, it took me a whole year, but Allison's nursery is finally finished and ready to be revealed. Why did it take so long you ask? Well, a few things.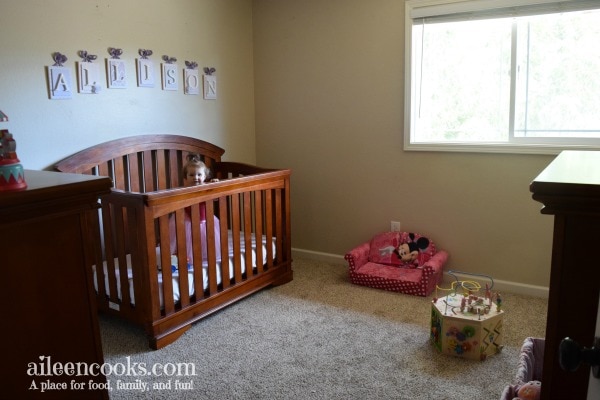 First of all, Allison is my third child. I hate to fall into the stereotype, but those little details just aren't as pressing after the first born. Was it important for her to have her own space? Of course. Did it need to be done before she was born/when she was sleeping in our room? No. We also moved in July, so I waited until we moved and settled in to do any decorating for her. I'm happy to share today her small space nursery reveal and the beautiful and awesome little details I incorporated into her small space nursery.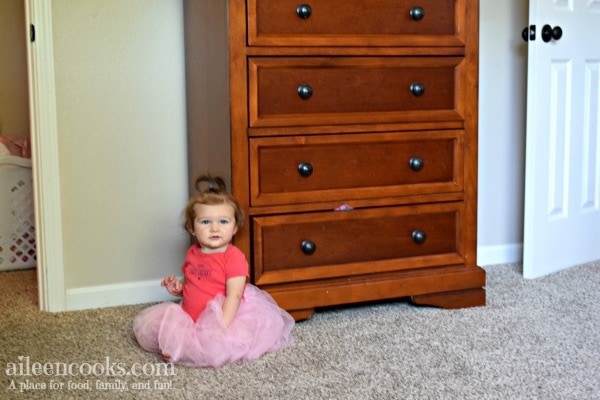 Let's get started! The crib, dresser, and bookshelf were all purchased from Buy Buy Baby 6+ years ago. We purchased them for our first child and they are still going strong for baby number 3.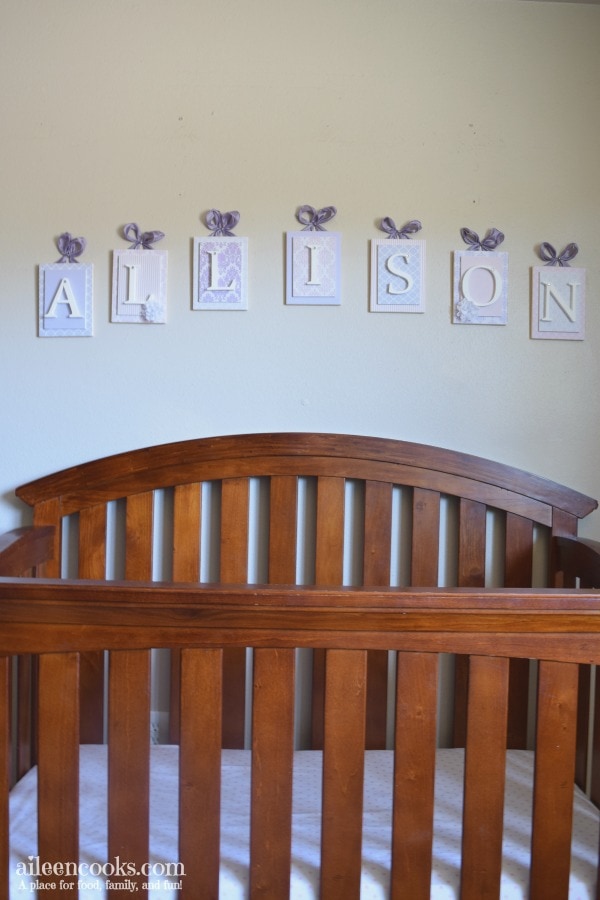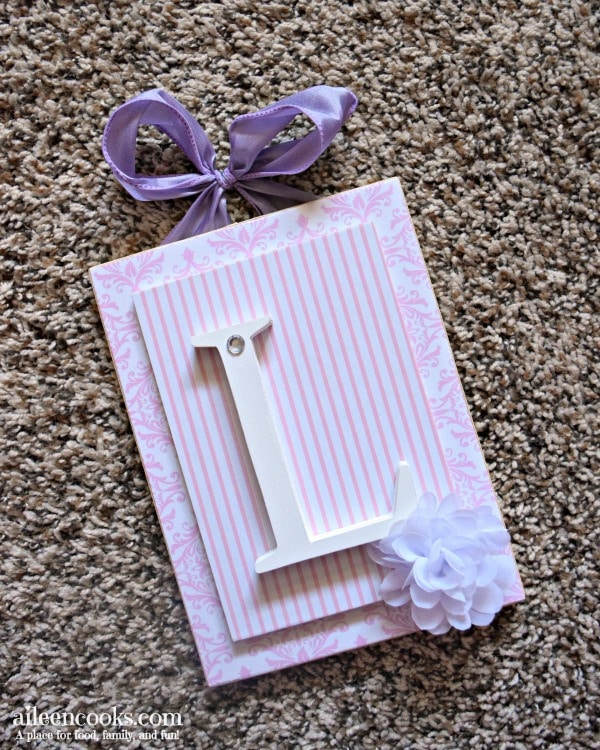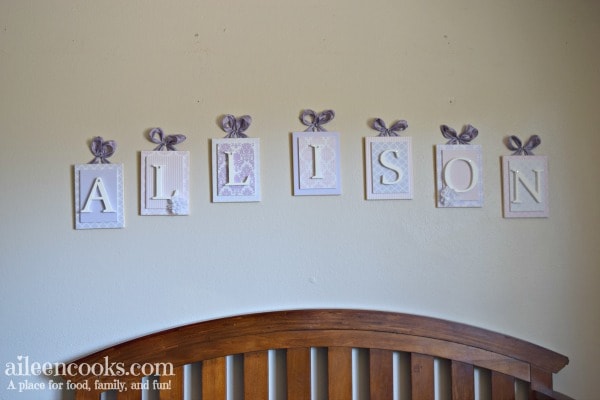 The adorable name letters are from Lovey Letters by Leah. They were gifted to us in exchange for sharing them in this post. We also have similar letters from Lovey Letters by Leah for Katie that we purchased ourselves after she was born. You can sneak a peak at Katie's letters here. She does an amazing job of creating unique, adorable, and high quality letters that I haven't seen anywhere else.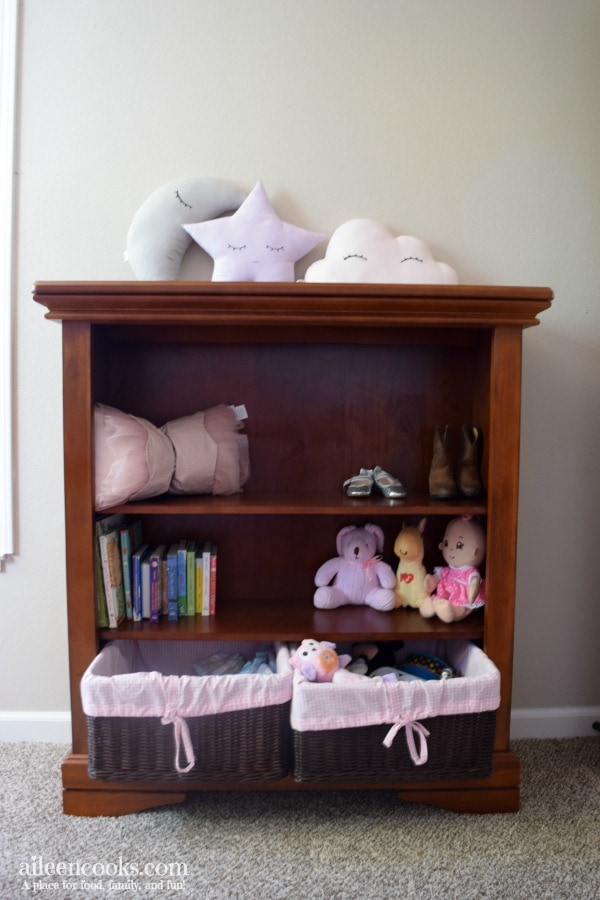 The bookshelf houses Allison's board books, stuffed animals, and shoes. The two baskets and liners on the bottom shelf are from Pottery Barn Kids. They hold diapers and toys.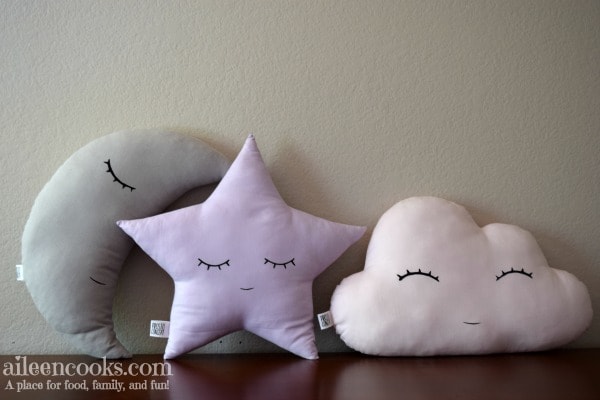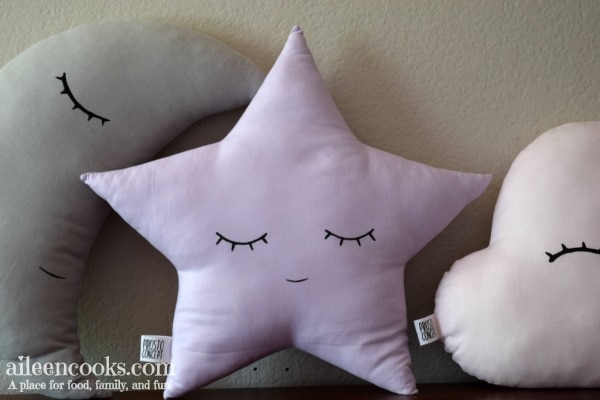 I love incorporating pillows as decor in a nursery. When Allison is older, she can keep them on her bed (like in Katie's Toddler Room). These adorable moon, star, and cloud pillows are from Prosto Concept on Etsy. They were gifted to us in exchange for including them in this post. I love the details of the lashes. They are even cuter in person.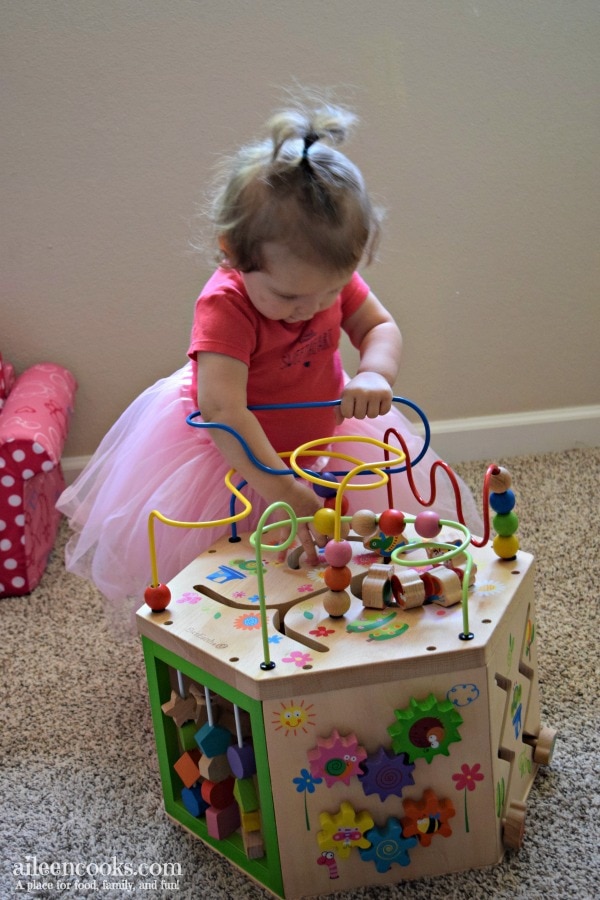 The activity cube Allison is playing with is the EverEarth Garden Activity Cube. It's provided lots of fun for all three of my kids (ages 1, 3, and 5). We purchased it when she was about 6 months old and sitting independently.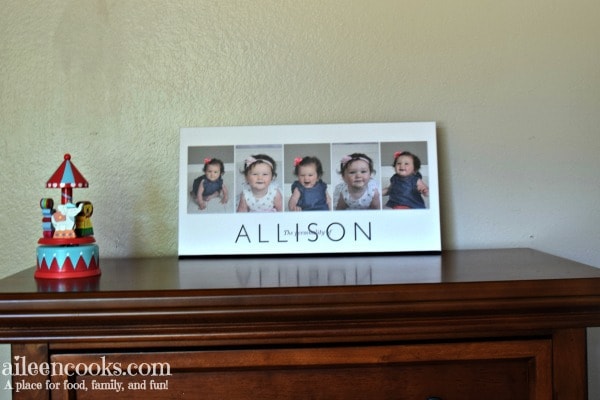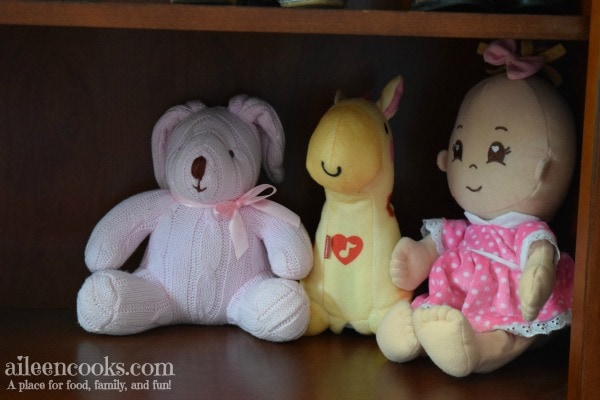 The Canvas photo collage is from JCPenney Photo. The bunny and babydoll were gifts (not sure on the origin). The Giraffe is from Fisher Price. It lights up and plays lullabyes.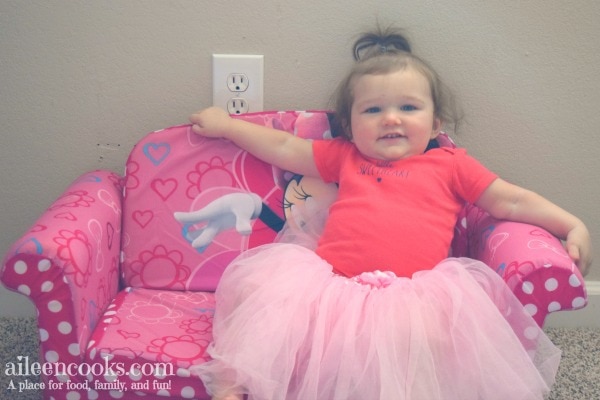 We got this little couch for Allison as a birthday present after she fell in love with her sister's frozen couch. She has probably already clocked a good couple of hours of sitting in it. So cute.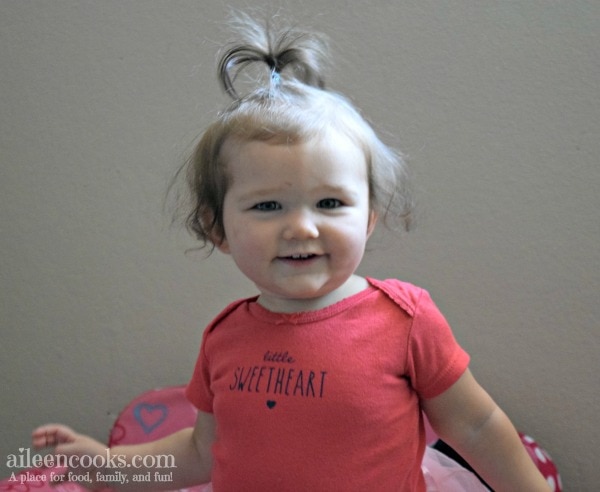 Okay, let's talk small space nursery. This room is much smaller than the other bedrooms in our house and the nursery in our old house. We make it work by not having a changing table (you don't need one, honestly) and by removing the glider. Although having a glider or rocker in the nursery is nice, it is not a necessity! If you're working with limited space, those are the two areas I would hit first to make your small space nursery work for you.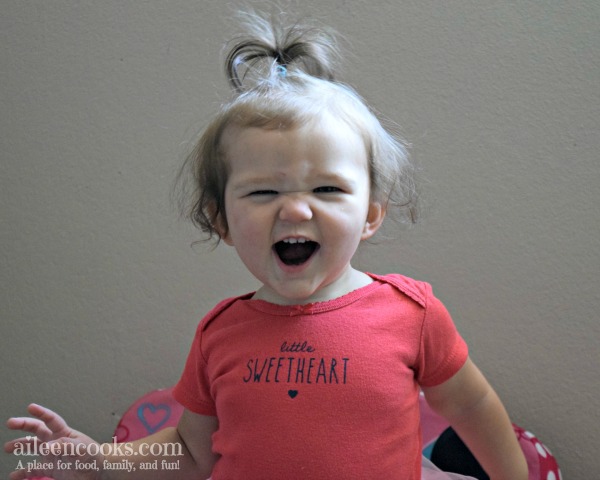 If you have less room than we had to work with, I would suggest not getting a book shelf. Toys and diapers can be kept in a dresser or closet and books can be stacked on top of a dresser. There are so many ways to make a small space work. Good luck!