Making homemade play dough is easier than you might think. With just a few pantry items, you can whip up a fresh batch of this sparkly scented play dough in no time!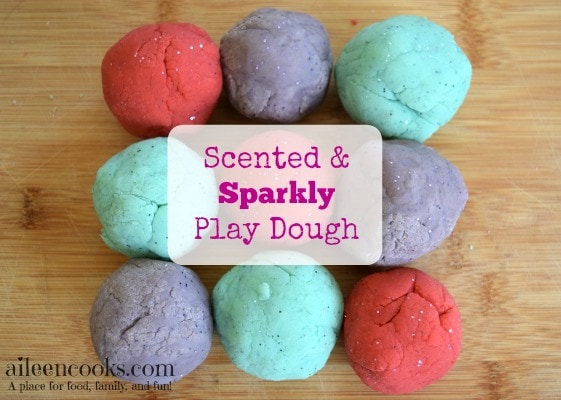 Well, it does take a little bit of time. Less than 30 minutes, I promise.
Ingredients for homemade play dough
1 cup flour
1/2 cup salt
2 teaspoons cream of tartar
1 packet Kool-aid
1 tablespoon glitter
1 cup water
1 tabelspoon oil
How to make homemade Play Dough
You start by mixing together your dry ingredients in a small pot, then adding your wet ingredients. The secret to sparkly and scented play dough is glitter (of course) and Koolaid. The Koolaid gives it a nice scent and vivid color.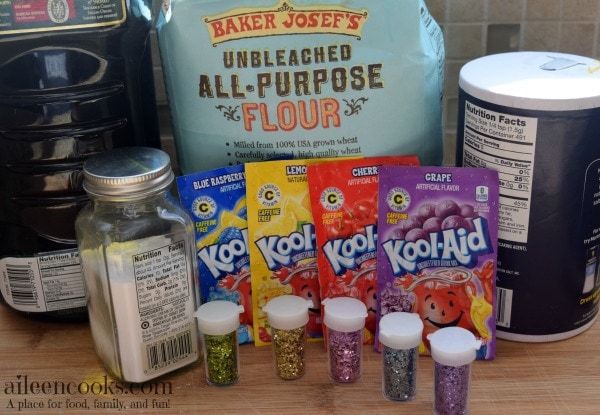 Heat and stir the wet and dry ingredients over medium heat until a ball forms in the center and the dough begins to darken and toughen.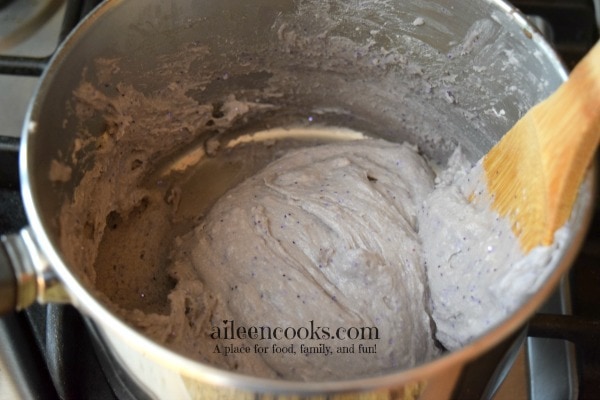 Pour it out onto a clean surface and let cool for a few minutes. Just long enough for it to be cool enough to knead.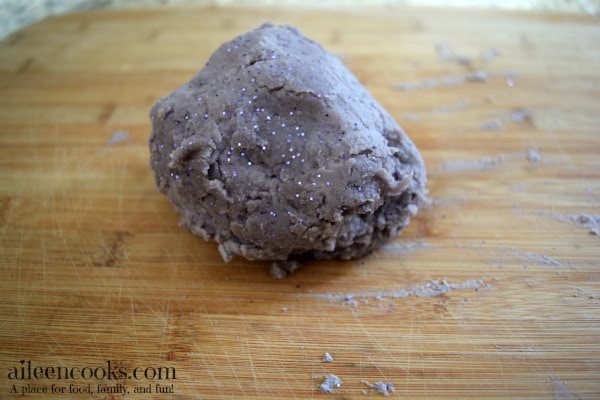 Knead the play dough 8-10 times, until it forms a shiny dough.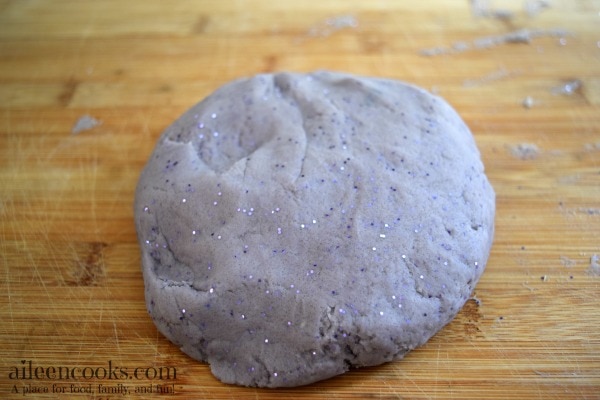 This is a great anytime boredom buster or can be made into a play dough kit like in this Good Night, Good Night Construction Site Play Dough Set and this Mermaid Play Dough Set.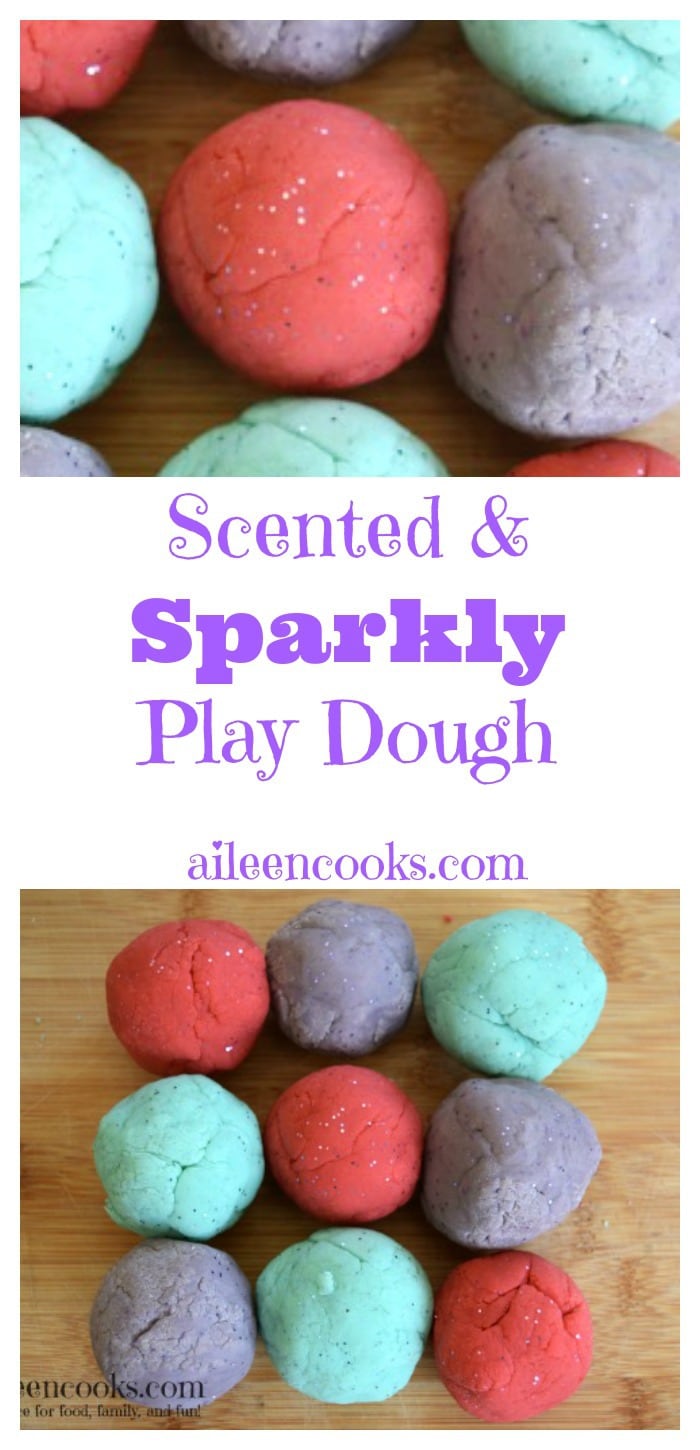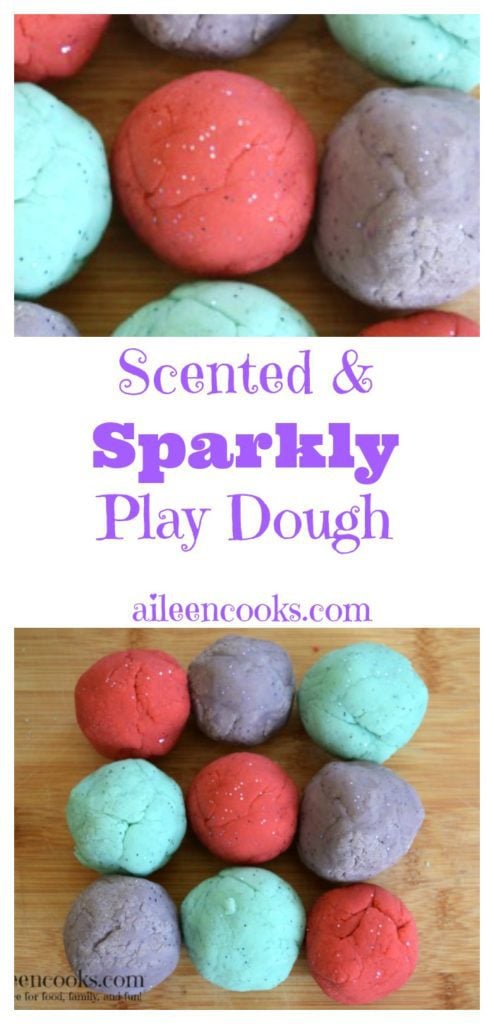 Have you tried making your own homemade play dough? How did it turn out?