This post on Summer Eats 2021 is sponsored by BabbleBoxx. All content and opinions are my own.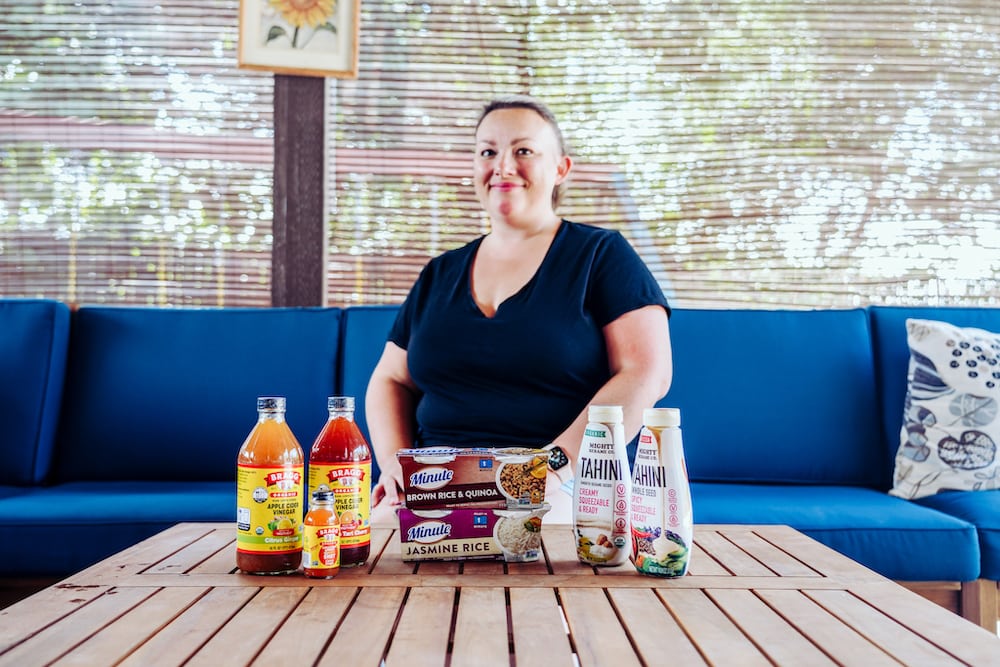 I don't know about you, but these warm summer days have me wanting quick and healthy meals. I've been trying to offer my family healthy options while still spending a minimal time in the kitchen. I just want to spend all of my time soaking up the littleness of my kids and less time in the kitchen. Yet, I still want to eat yummy and healthy meals. Can you relate?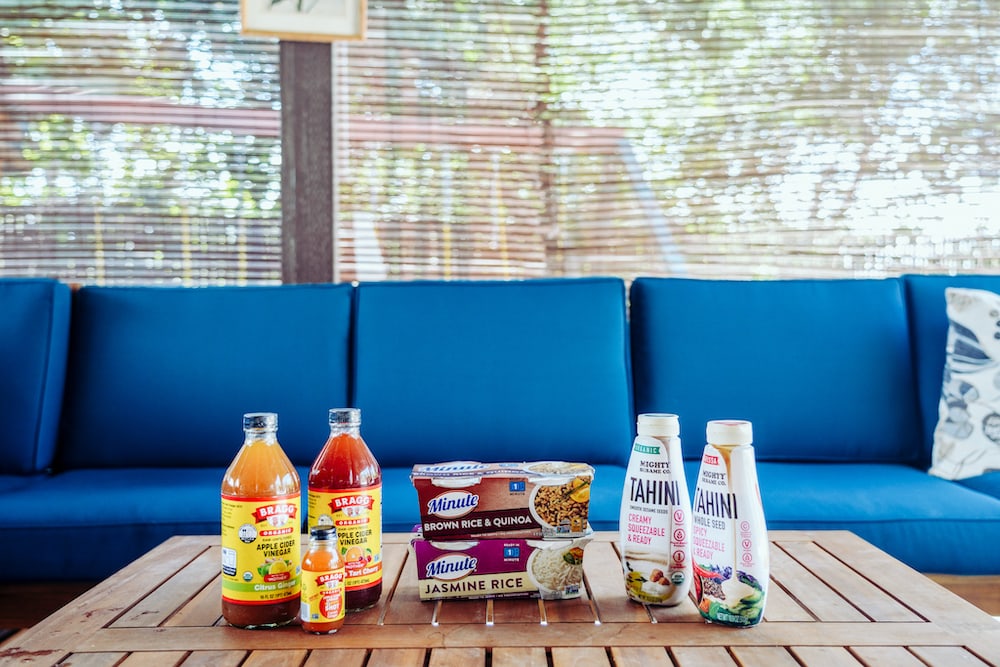 That's why I'm partnering with my friends at BabbleBoxx to share a few options you can incorporate into your meals! Make sure to keep reading for some exclusive coupon codes, too!
Apple Cider Blends from BRAGG
Did you know that BRAGG is the oldest independent natural food company in the United States? It's true! They have been providing natural health and wellness products to customers for over a century.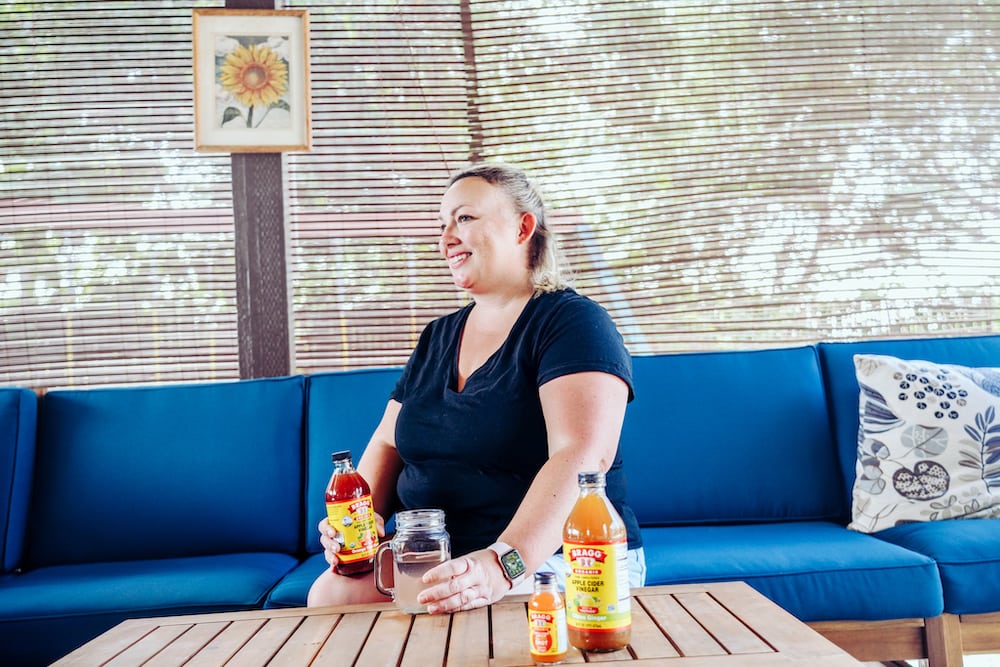 I remember my mom using BRAGG Apple Cider Vinegar in her facials every week. She swore by it's ability to keep her skin youthful (it totally worked).
Apple Cider Vinegar is also great for gut health. With BRAGG Apple Cider Blends, you can explore a whole new way to craft a simple, daily dose of BRAGG Organic Apple Cider Vinegar wellness.
BRAGG Apple Cider Blends come in Citrus Ginger and Orange Tart Cherry. They also make Apple Cider Shots.
Special offer: Use coupon code BABBLE10 on Bragg.com to get 10% off of your order.
Mighty Sesame Organic Tahini
If you've never heard of Tahini, it's a sesame seed paste that can be added to your favorite dishes from salads and vegetables, to smoothies. It's most commonly used in hummus.
If you've had hummus, then you have had tahini! Mighty Sesame makes an Organic Tahini and a Harissa Tahini, which is whole seed tahini mixed with Harrissa Spice. Both products come in a squeezable tube that makes it easy to add to your favorite dish.
Mighty Sesame Organic Tahini is Organic, Gluten Free, Vegan, and NON-GMO.
Mighty. Sesame Harissa Tahini is vegan and gluten free.
Ready to Serve Rice from Minute Rice
Odds are, you've heard of Minute Rice and have likely tried it since it's been around since the 1940s. My favorite product from Minute Rice is their Ready to Serve Rice. I buy these packages regularly because they are just so quick and easy. I love that they come in ready to serve cups that aren't a huge portion and that there are different rice options available in the cups.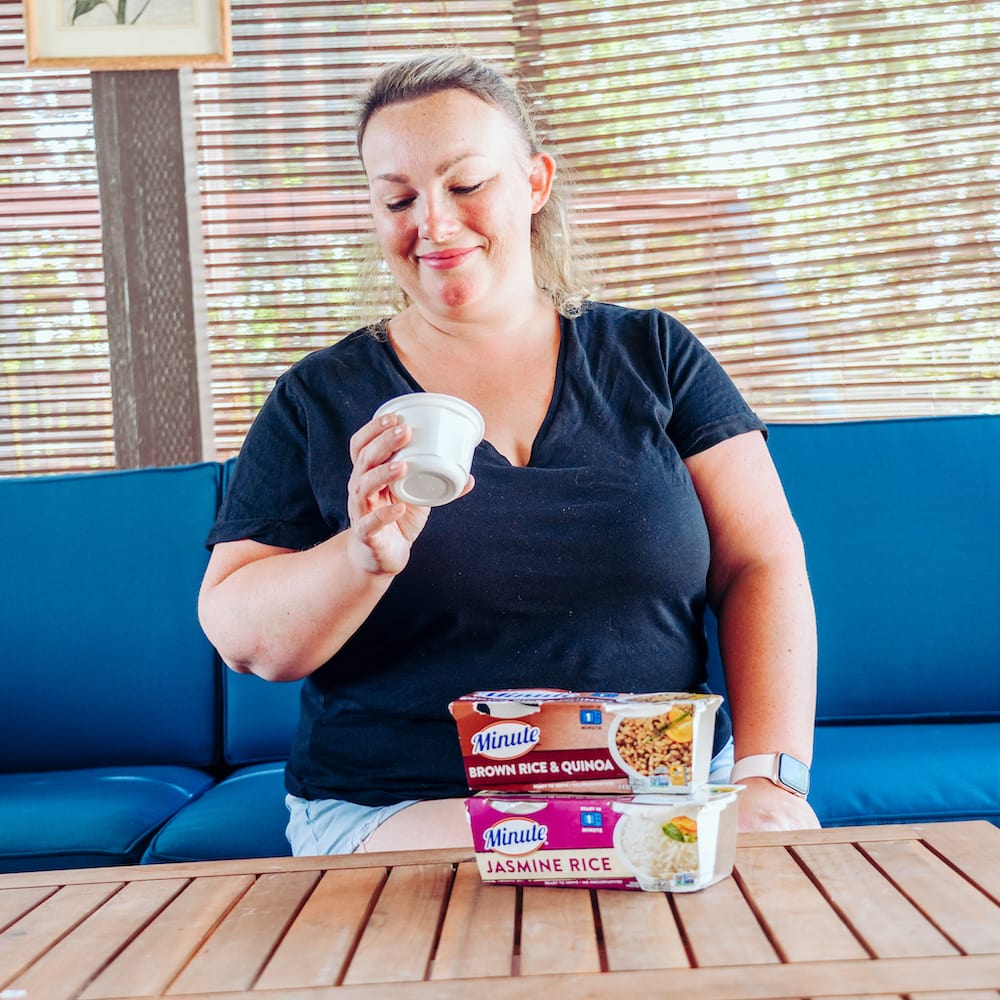 The Minute Ready to Serve Rice are available in Jasmine Rice and Brown Rice & Quinoa. Both of them cook in just 1 minute in the microwave, making my life significantly easier while still adding a little bit of wholesomeness to my family's dinner.
More posts like this: