This post was sponsored by Oriental Trading Company. I was gifted party supplies to facilitate this post.
The time has already come to celebrate our little baby Allison's 1st birthday. I couldn't think of a more fitting way to celebrate our little sunshine than with a You Are My Sunshine first birthday party.

I instantly fell in love with this creative theme when I saw the you are my sunshine decorations on the Oriental Trading Co. website. The hanging suns and clouds were both whimsical and cute.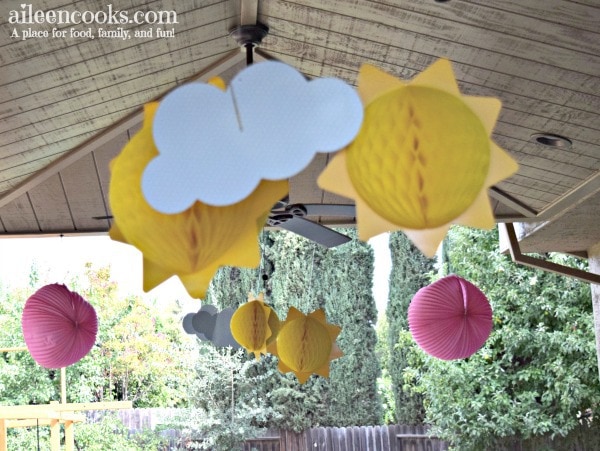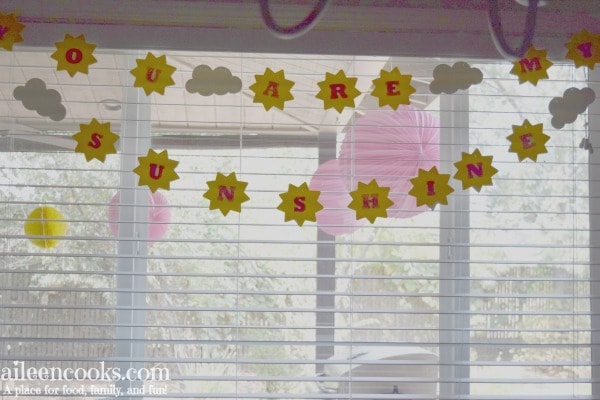 The plates and napkins were absolutely adorable. As were the matching tablecloth and banner. But the star of the show (other than our sweet Allison, obviously), was the you are my sunshine craft kit.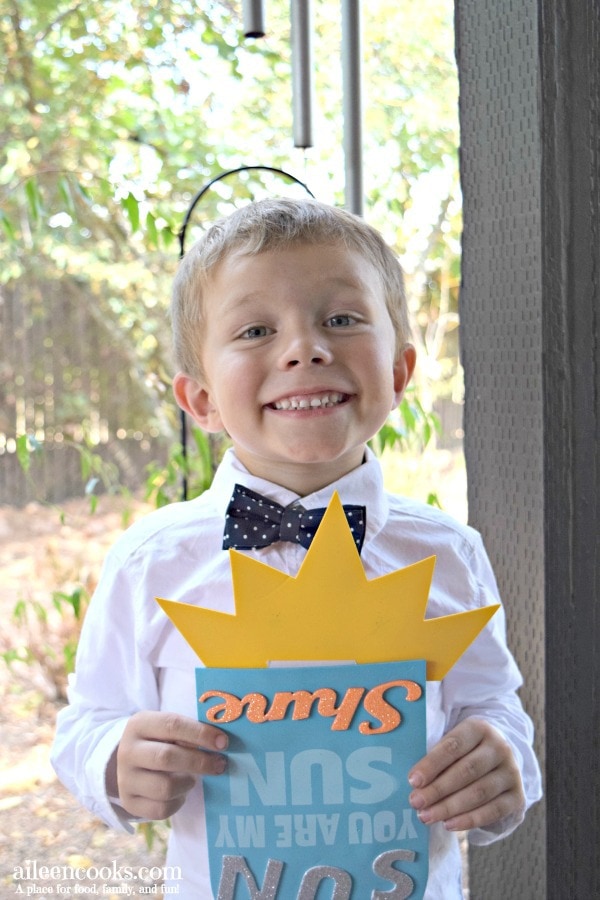 I literally did nothing. Nada. Zilch. I pulled it out of the box, my 3 year old took out the pieces and put them on the table for me. We had kids ages 3-10 enjoying this craft and the adults didn't have to do anything. They all loved it and it was so self explanatory. Highly recommenced!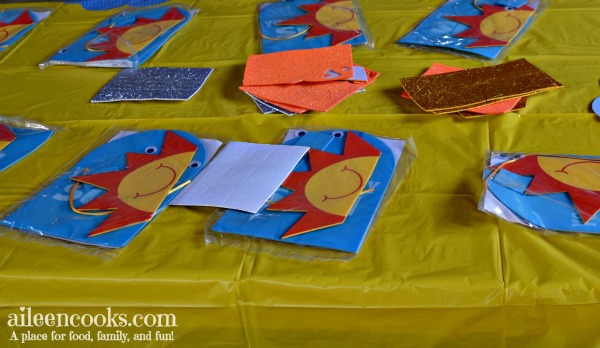 The invitations we used were printed from PrettyPaperPixels on Etsy. They paired perfectly with my theme and arrived within just a few days of ordering.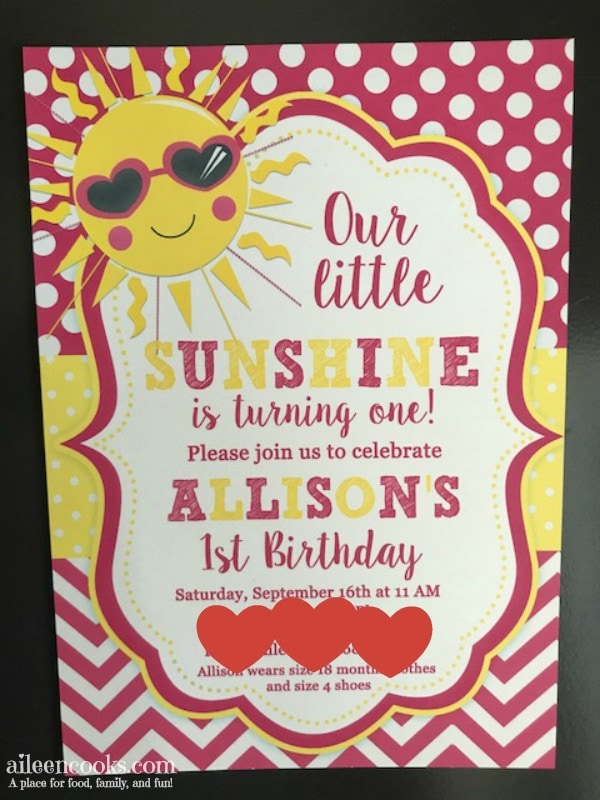 We served a simple lunch of home-made chicken salad in croissants, Asian chicken salad, watermelon, and grapes. If you're planning a mid-morning party than you will want to check out this list of brunch recipes.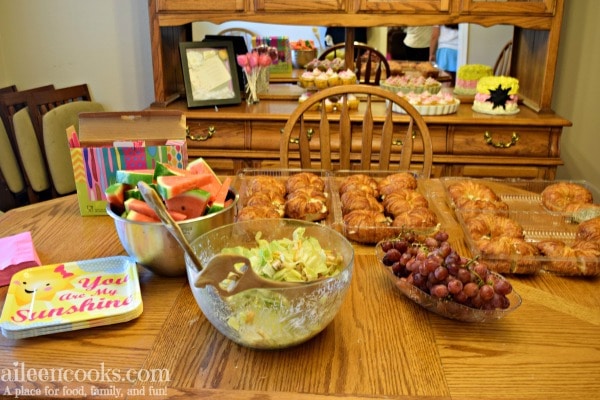 For dessert, we had you are my sunshine cookie pops, funfetti cupcakes, and this adorable smash cake from Melinda's Tasty Treats.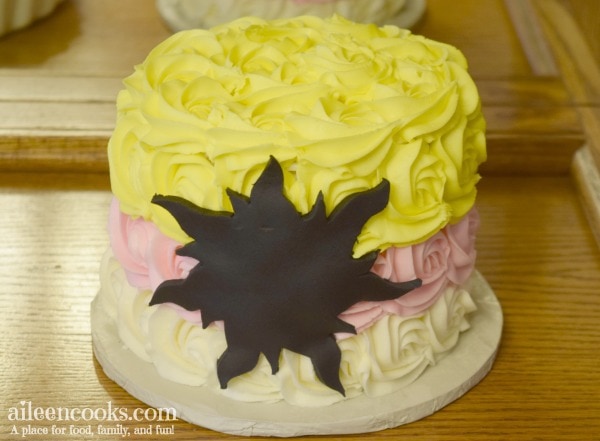 If you want to make your own you are my sunshine oreo pops, check out this tutorial!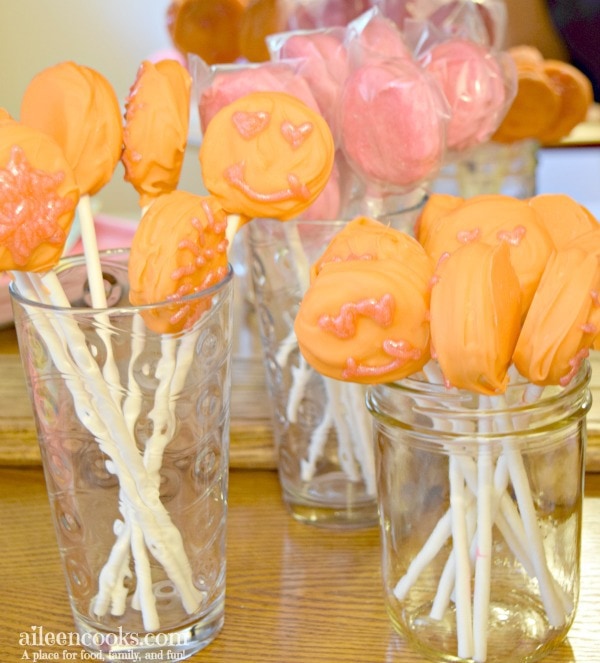 I swear, the time flies by faster and faster for each baby I have. With my first child, I felt like the year dragged on and it took FOREVER to get to his first birthday and all the fun of walking and talking. My second child's birthday came by a bit faster. This time around? It flew by. I just love having little babies, so this milestone is a little bittersweet. But I'm so excited to watch my little girl blossom and grow and continue to show her personality.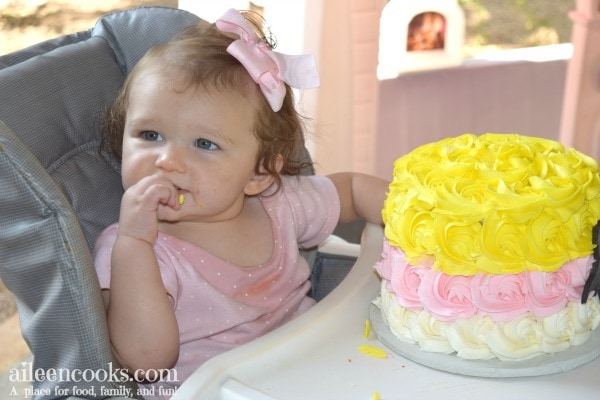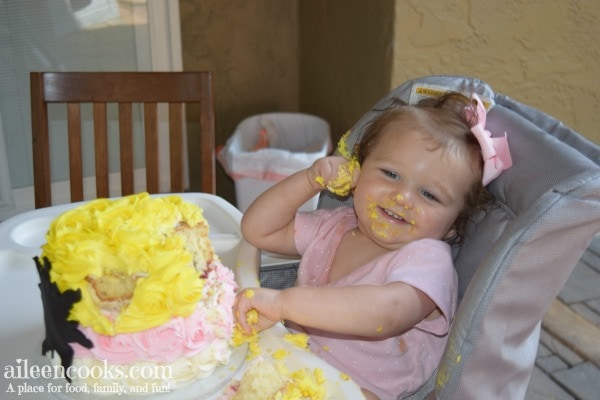 Happy Birthday, Allison!