This post about swimwear with sun protection is sponsored by SwimZip. All opinions are my own.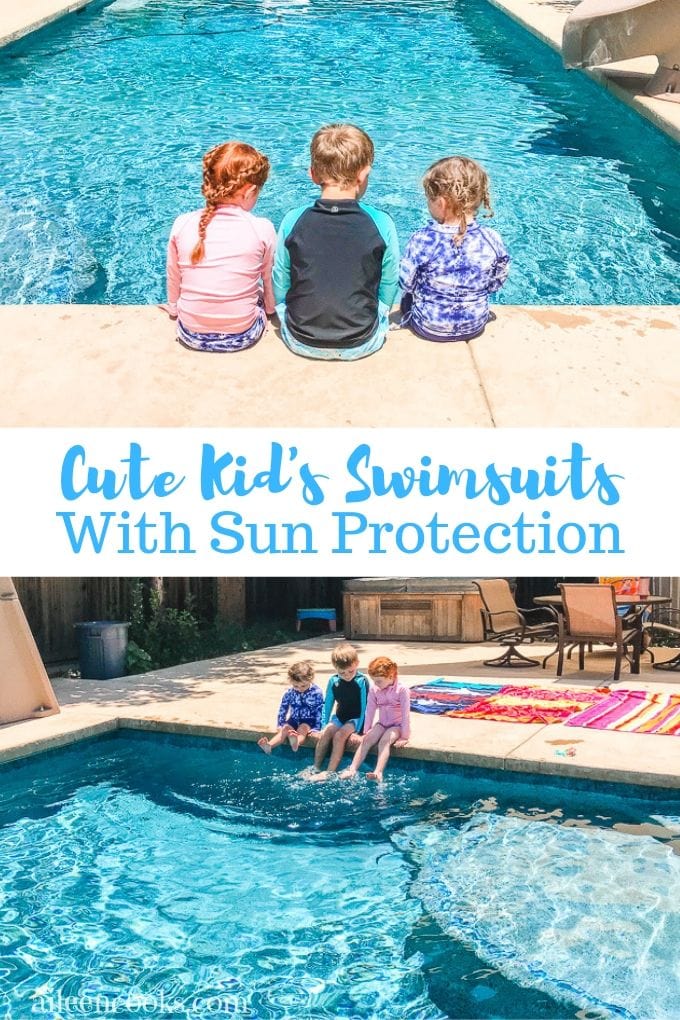 We put an in-ground pool in our back yard last year. It took the whole summer, but now we are reaping the benefits, by swimming most days. Sometimes twice a day.
My kids LOVE to swim. In fact, my five-year-old went from not swimming to swimming in the deep end by mid-summer. Swimming every day really makes a difference in their confidence and skill!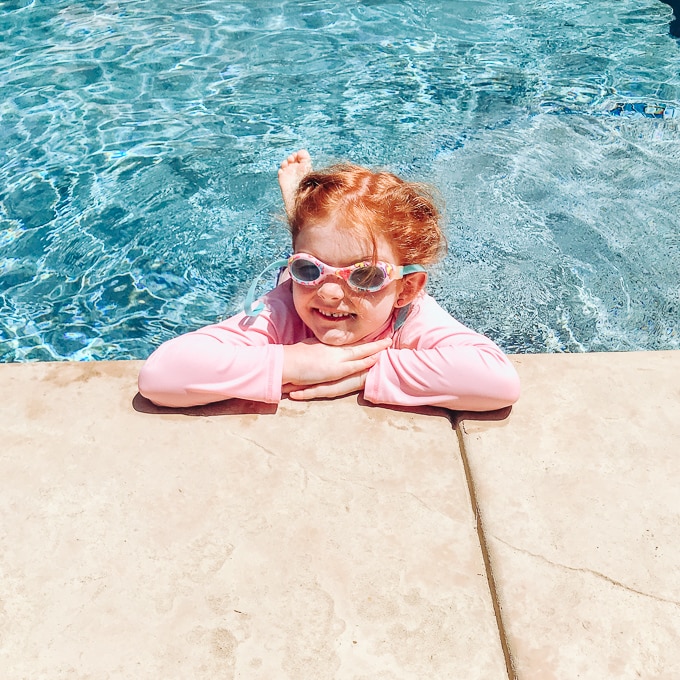 One of the challenges we have run into is sun protection. Keep my kids' skin protected from the sun is a huge priority for me. I don't want them to get sunburns or have skin problems later on in life because I didn't protect their skin. We invested in a lot of sunscreens at the beginning of the season, but there are some challenges with sunscreen.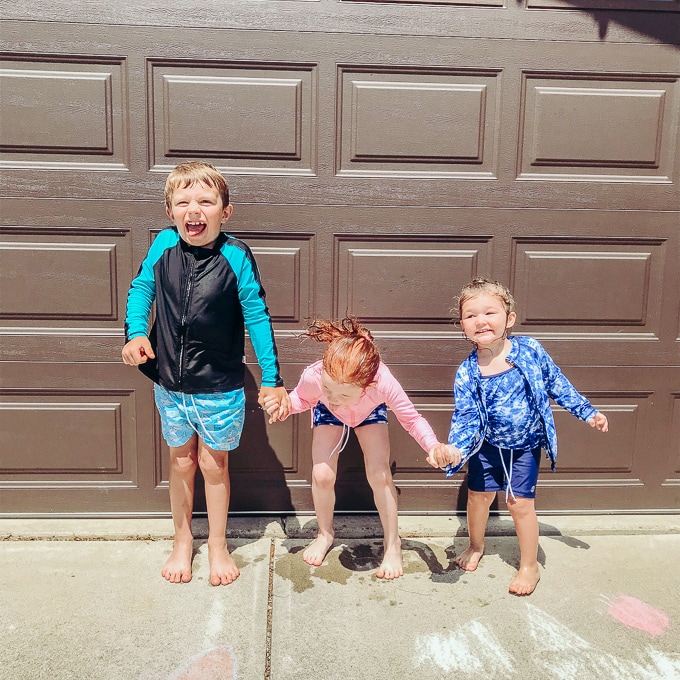 Kids don't like to wait for sunscreen to soak in.
Applying sunscreen to every inch of skin showing through a swimsuit on three kids takes a lot of time.
It washes off or isn't strong enough, so my they get burnt anyway (especially my fair-skinned redhead).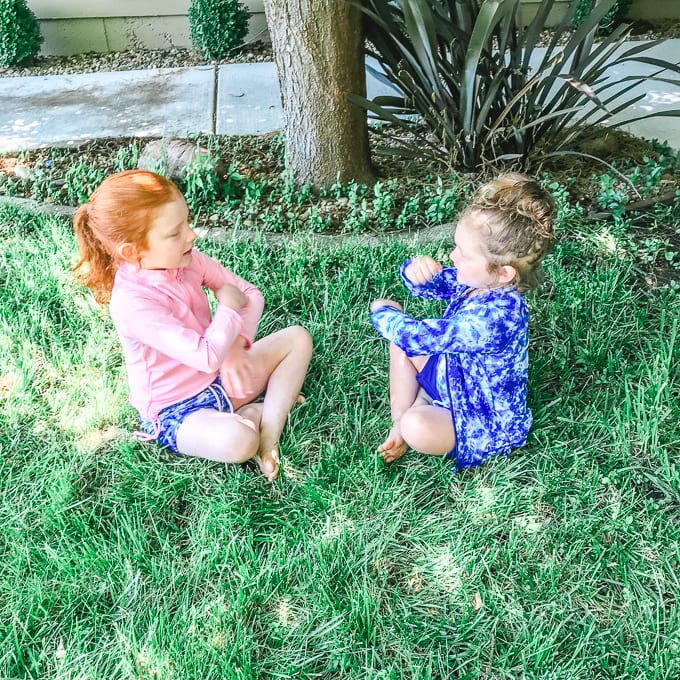 Finding Swimwear with Sun Protection
After experiencing it for a couple of weeks, I knew I needed to invest in a bathing suit with sleeves for each kid or swimwear with SPF. That's when I discovered UV protective swimwear from SwimZip. SwimZip offers swimwear with UPF 50+ and they have styles for the whole family!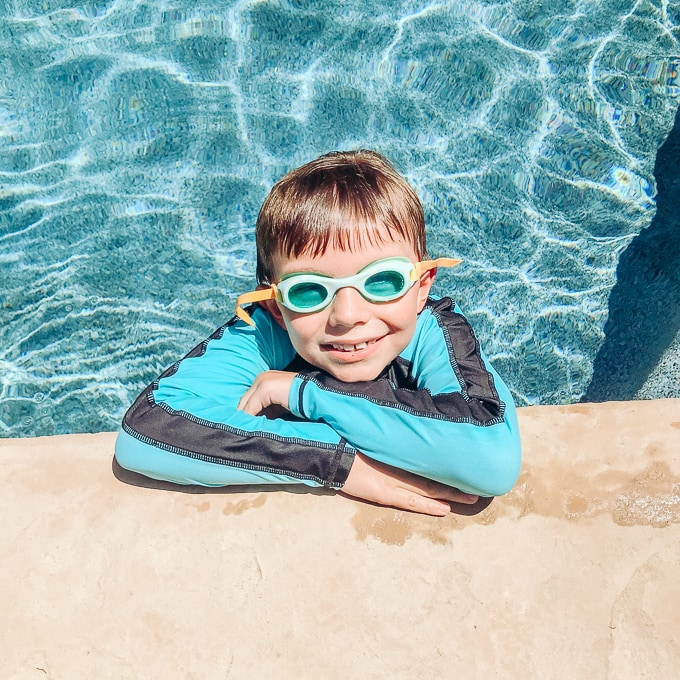 SwimZip offers Women's Swimwear, Men's Swimwear, Girl's Swimwear, Boy's Swimwear, Toddler Swimwear, and even Baby Swimwear! They have so many adorable prints with the opportunity to mix and match kids swimsuits.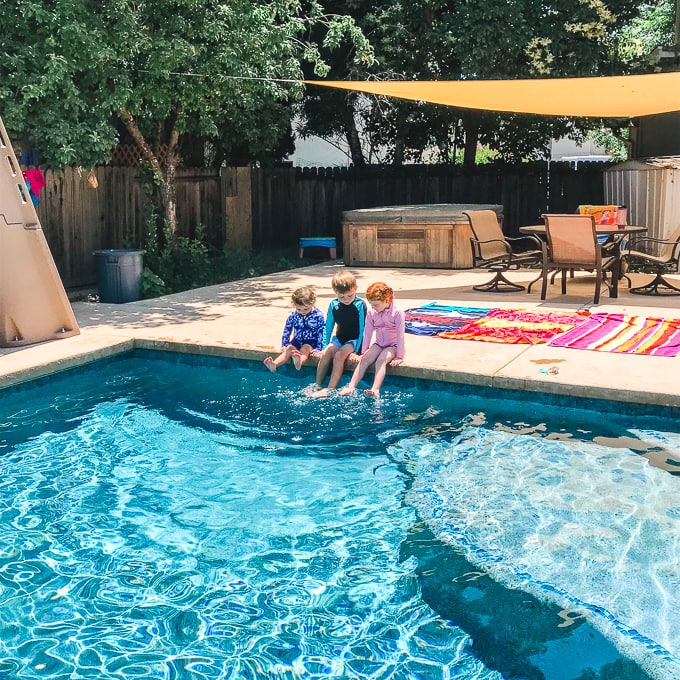 Outfitting my kids in cute bathing suits with sleeves
I ended up getting a bathing suit with sleeves for each of my kids. It just makes sense to have them covered up as much as possible if we are going to be swimming every day.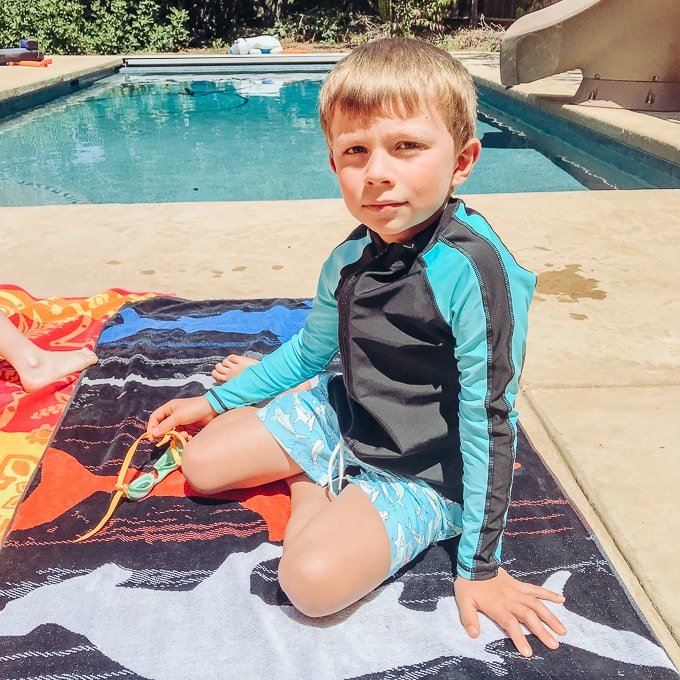 It's better for them because they get to spend less time applying sunscreen and we don't have to worry at all about them getting burnt on the parts of their bodies that are covered. Which is now their entire back, arms, tummies, and part of their legs. It really makes a difference!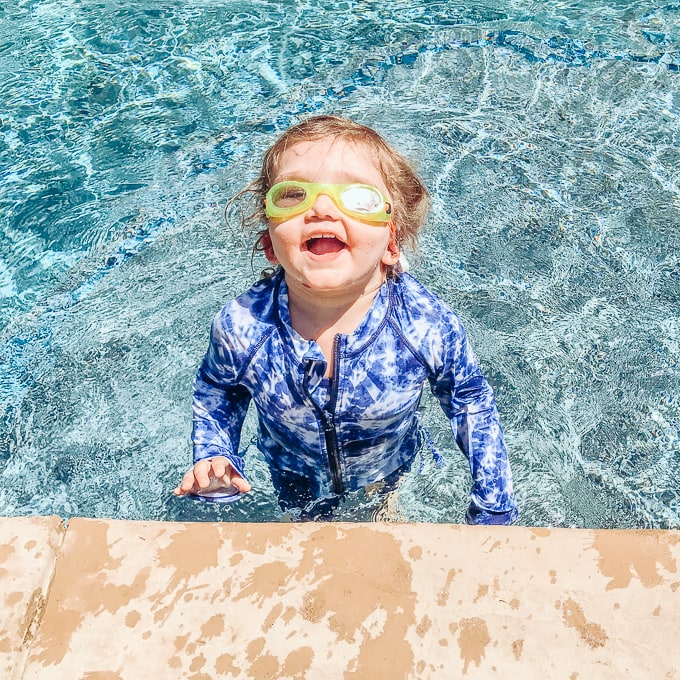 We have been using the SwimZip swimsuits for a few weeks now and here is what I can tell you:
They wash well.
They don't fade in the sun.
They are comfortable and don't have any itchy tags.
They are great at protecting skin from the sun's harmful rays!
Here are the Swimsuits with SPF I got for my kids:
William is wearing the Boy Long Sleeve Rash Guard and Board Short Set in the "Deep Blue Sharks" print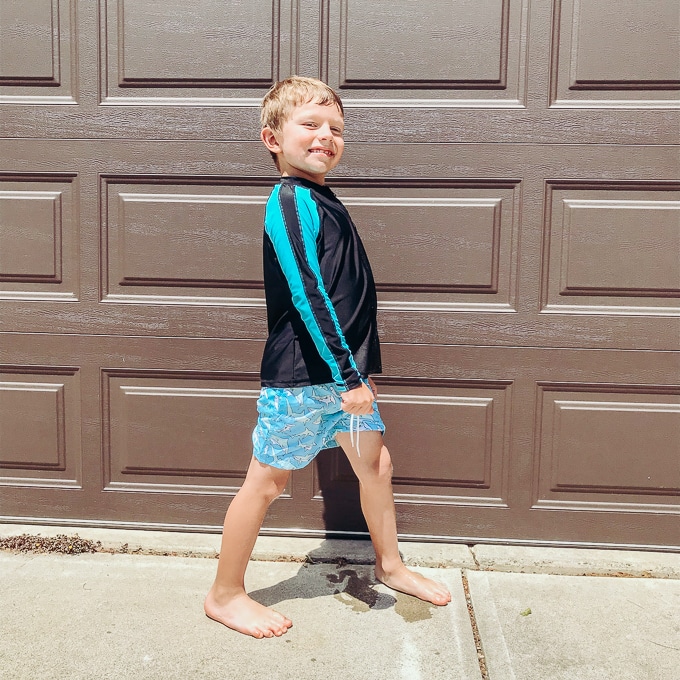 Katelyn is wearing the Girl Long Sleeve Rash Guard Swim Shirt UPF 50+ in Cutie Cruiser and the Swim Shorties in "Tie Dye".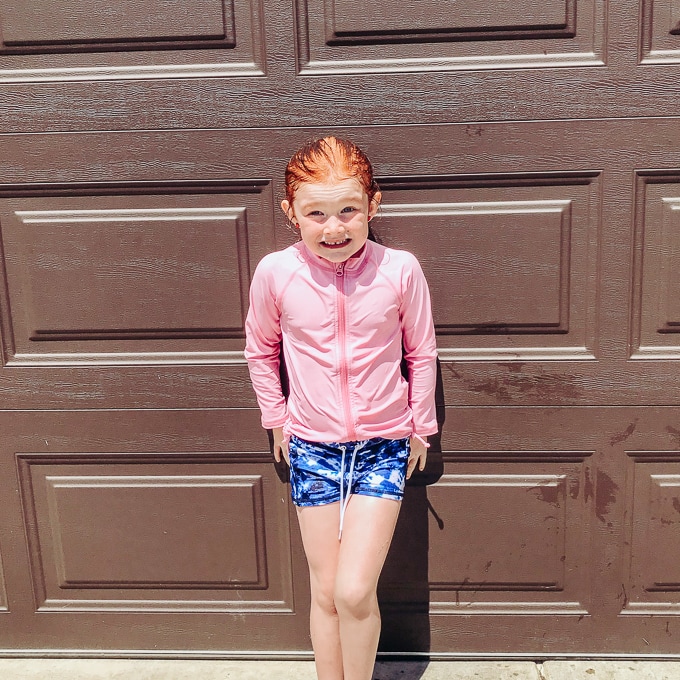 Allison is wearing the Girl Long Sleeve Rash Guard Short Set in Tie Dye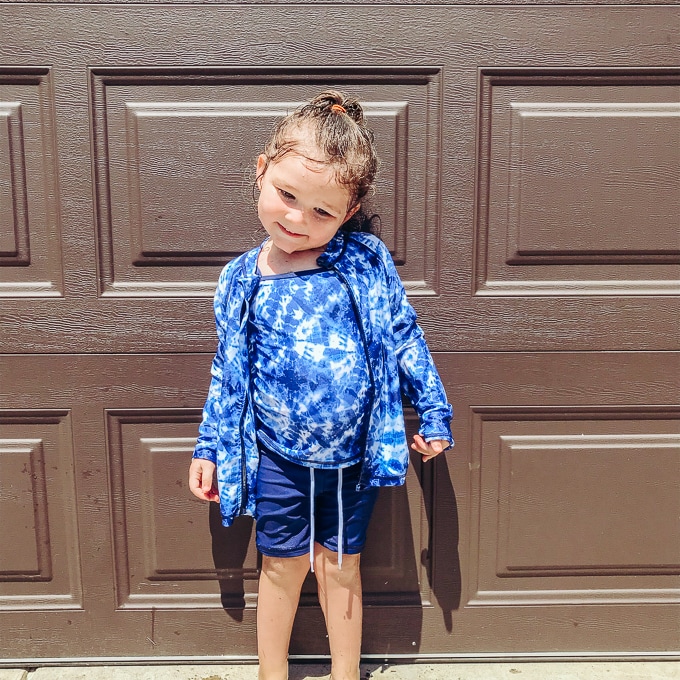 SwimZip Giveaway!
I'm currently partnering with SwimZip to give away a $30 shop credit. Head over to my Instagram Page to enter! Then you can get started with your own cute swimwear with SPF!
*Giveaway runs July 24-26, 2019*
View this post on Instagram
Have you tried SwimZip? What did you think?