This shop has been compensated by Collective Bias, Inc. and its advertiser. All opinions are mine alone. #PawsToSavor #CollectiveBias
Teaching Responsibility Through Pet Care
As you may know, we have a dog who we love very much (you can sneak a peek of him in this post about a day in the life of a stay at home mom). What you might not know is we also have a sweet, old cat. A beautiful and loving Maine Coon named Milo.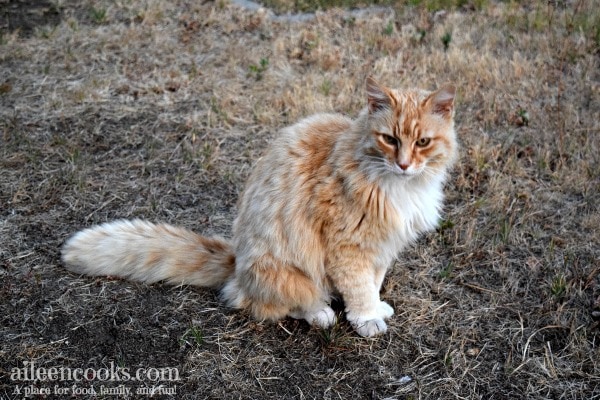 Milo is special because I gave him to my husband when we were young (I was 16, he was 18). My cat had kittens and he wanted one. Fast forward 14+ years and Milo is still with us. When we brought our first baby home, Milo decided he wanted nothing to do with the baby business and made himself a permanent outside cat.
Over the years, we have attempted to foster a relationship between Milo and our children. The only thing that seemed to work was having them feed Milo. This solution was perfect, because it's also a wonderful way to teach responsibility to young children.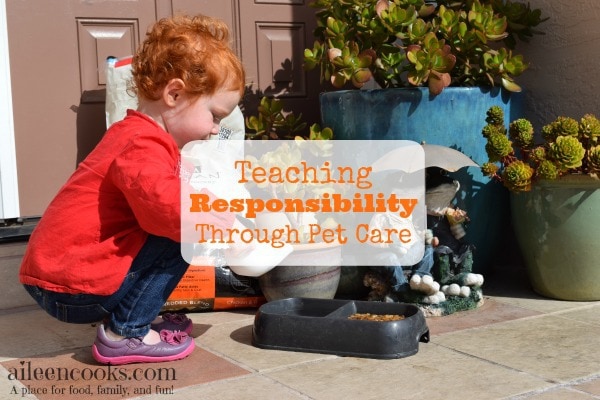 These days, our 2-year-old is in charge of pet care. She loves this job and reminds us when he needs feeding. She is learning to care for another living thing. She is also learning the basics of compassion – if we don't feed the cat, he does not get to eat!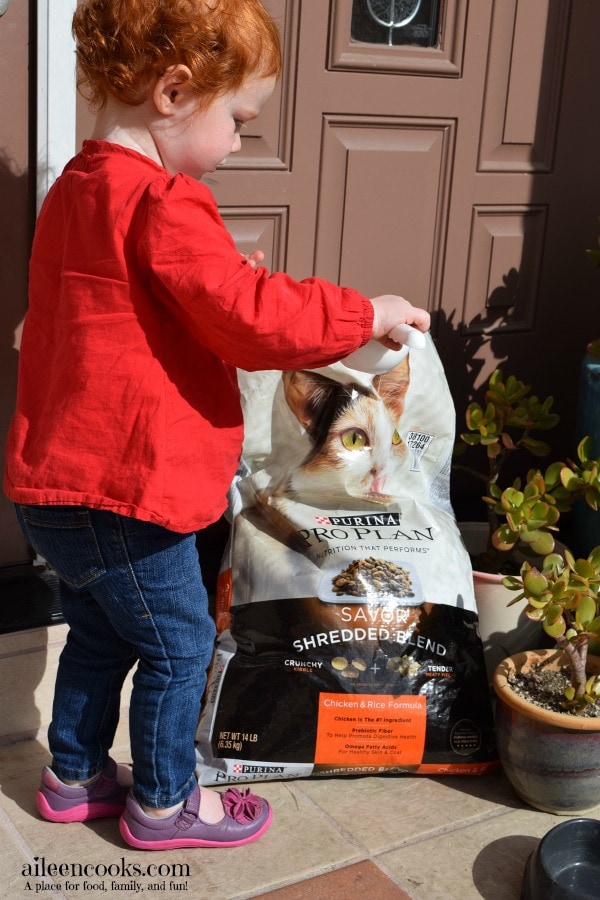 Other things your child can do to care for their pet:
Brush their fur
Check and refill their water
Keep track of the food stock to ensure you never run out
Help sift the kitty litter
It is never too early to start requiring help with daily chores. In fact, I have found the younger you start, the more eager they are to help! (Our Toddler and Preschooler Chore Charts may help)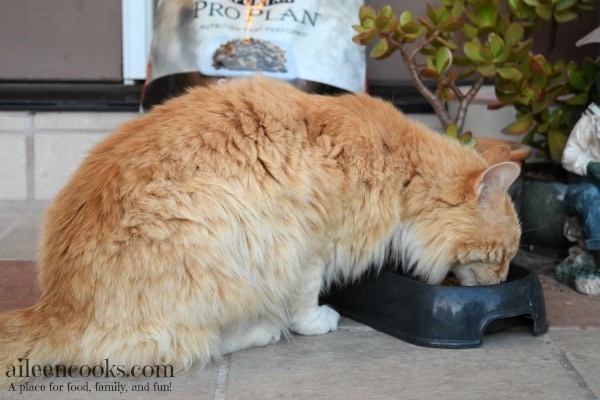 When I found out we had the opportunity to introduce Milo to Purina® Pro Plan® Savor® Shredded Blend from PetSmart, I was really excited! We already feed our dog this line and it has been the best thing for his super sensitive stomach.
Mealtime is a moment worth savoring and Purina Pro Plan Savor helps us all savor the moments of summer with our cat.

I know that Purina Pro Plan's goal is to give our pet the best nutrition and is backed by over 400 scientists. Their cat food has high quality ingredients with real chicken as the first ingredient! With Milo being an outside cat, we want to make sure he is fed the right amount of protein and fat to help ensure an ideal body condition.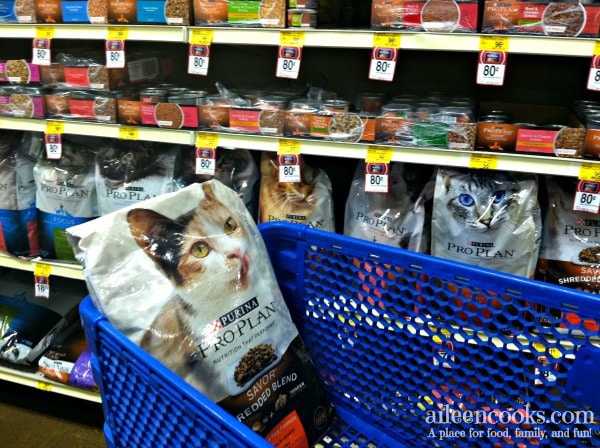 If you're interested in trying out Purina Pro Plan Savor Shredded Blend, they have a great deal right now at PetSmart. Just SPEND $15 on any Purina® Pro Plan® product, 5/31–7/5. SAVE $15 on your next purchase of 10.5-lbs. or larger Purina® Pro Plan® Dry Cat or Dog Food or Litter by 7/31!