This is a sponsored post written by me on behalf of OURA for Ouragami. All opinions are 100% mine.
When you think of wearing an apron while you cook, do you think of your grandmother? Does the thought of wearing an apron make you feel old-fashioned or frumpy? Hear me out and keep reading to see why the Spyce Apron I'm about to share with you is different!
It's 2021 and we are just coming out of the crazy and wild ride of 2020. Many of us improved our cooking and baking skills during the slow times of last year (heck, I wrote a second cookbook!). We may have also increased our awareness of germs.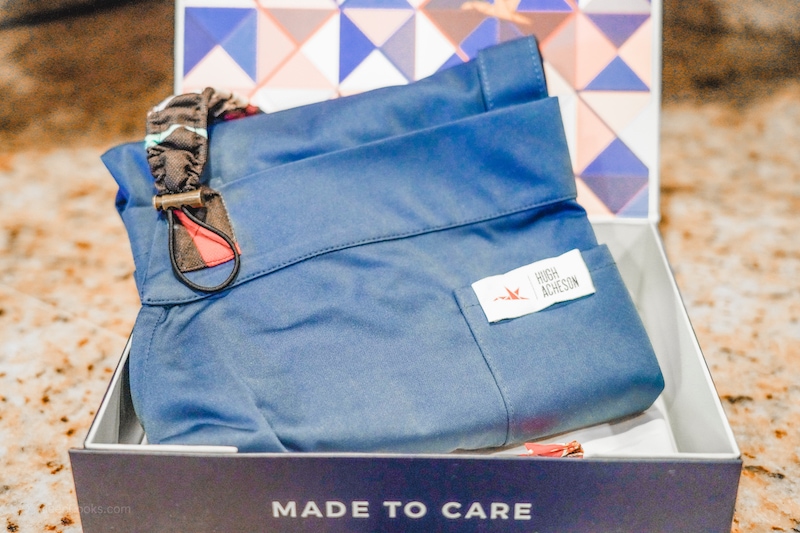 Enter the Spyce Apron by Ouragami
Now, I know you might be anti-apron. Or you only wear them on special occasions, like cooking Thanksgiving dinner. The Spyce Pro Full Apron is different. Here's why: This apron is self-sterilizing.You read that right, it kills bacteria, viruses, and other germs to prevent foodborne illness.
So when you're handling the raw chicken while also balancing kiddos all around or you're baking with your kids and one of them gets cracked egg all over them – you don't have to worry as much about the germ factor.
Sure, you still need to wash your hands, but you don't have to worry about those germs on your clothes – or your kids.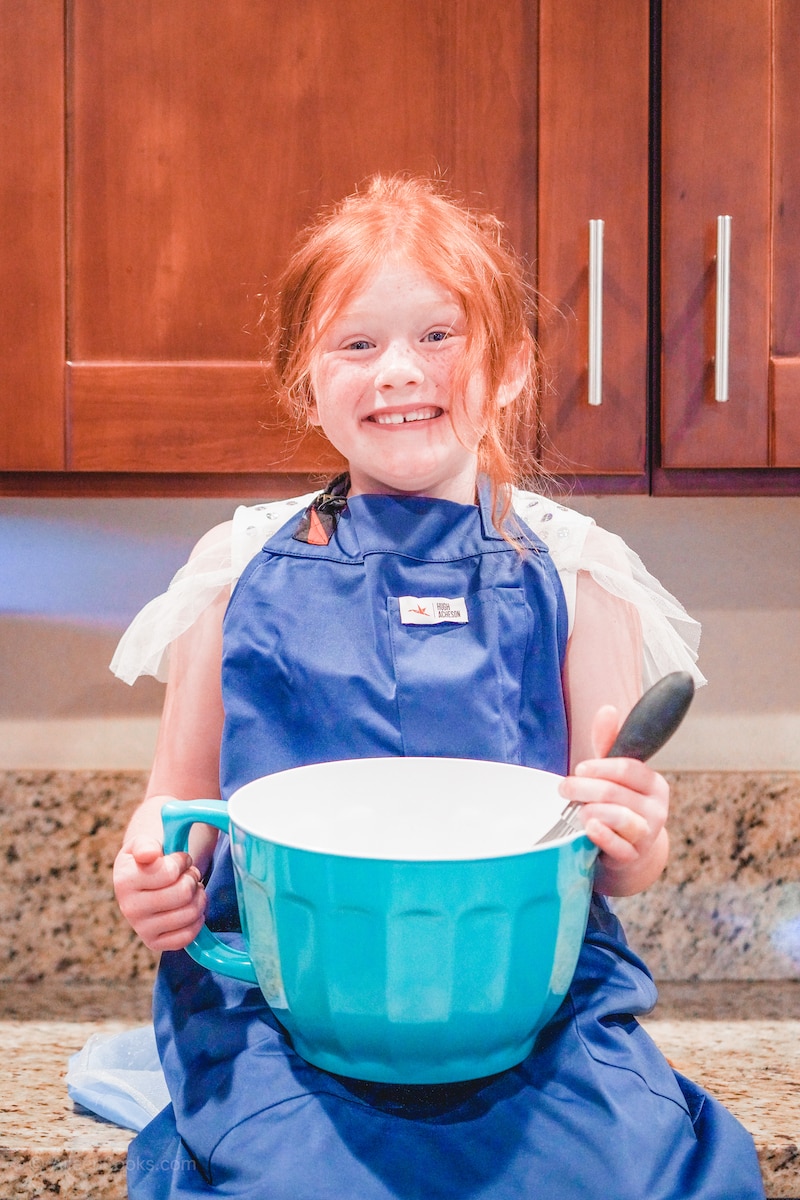 Another cool feature about the Spyce apron is it's super lightweight. So it won't feel heavy around your neck like other aprons. It's also:
Deodorizing
Hypo-Allergenic
Machine Washable (without losing it's self-sterilizing feature)
Sustainable
Hand Crafted
Water-Repellent
How is Spyce Apron self-sterilizing?
Okay, you may be wondering just exactly HOW the Spyce Apron manages to be self-sterlizing. According to Ouragami (the creators of the Spyce Pro Full Apron):
"The Spyce Apron features self-cleaning technologies that help to prevent cross-contamination in the kitchen. Antimicrobial agents such as silver oxide and titanium dioxide are permanently embedded into every thread of the medical-grade fabric in order to help prevent foodborne illness (EN 13795:2011). It tested to kill 99% of bacteria (AATCC 147-2004)."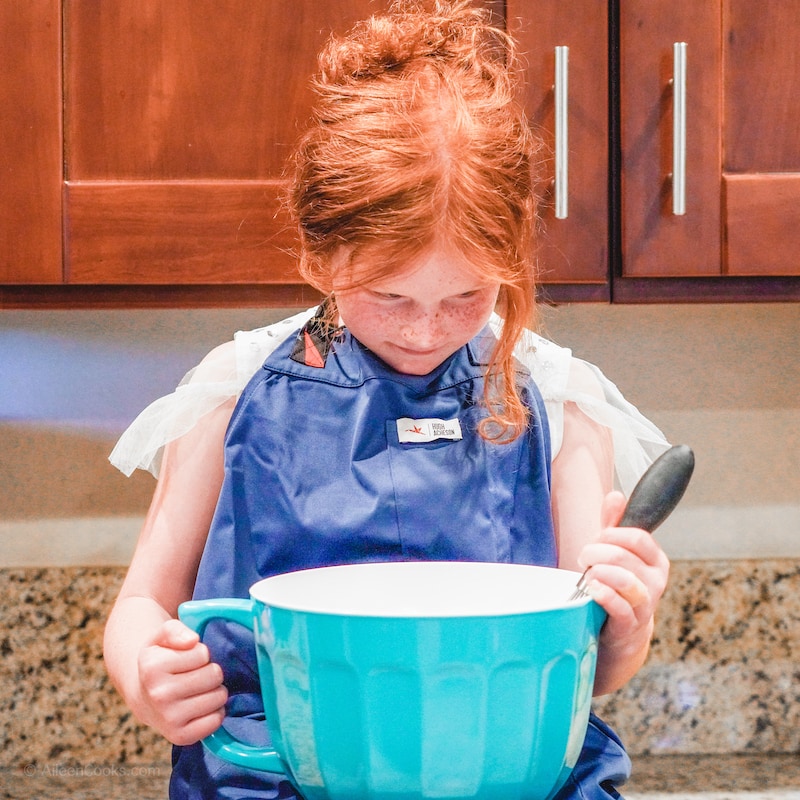 Why should I wear an apron?
If you like to cook and bake, then you should be wearing an apron. Not only to protect your clothes from the ick factor of bacteria, but to keep your clothes clean.
It's as simple as that. Spills happen. I know I am a spill magnet. I also don't like having to change my shirt half-way through the day. With FOUR kids, I already do enough laundry for an army. I would rather not increase the load.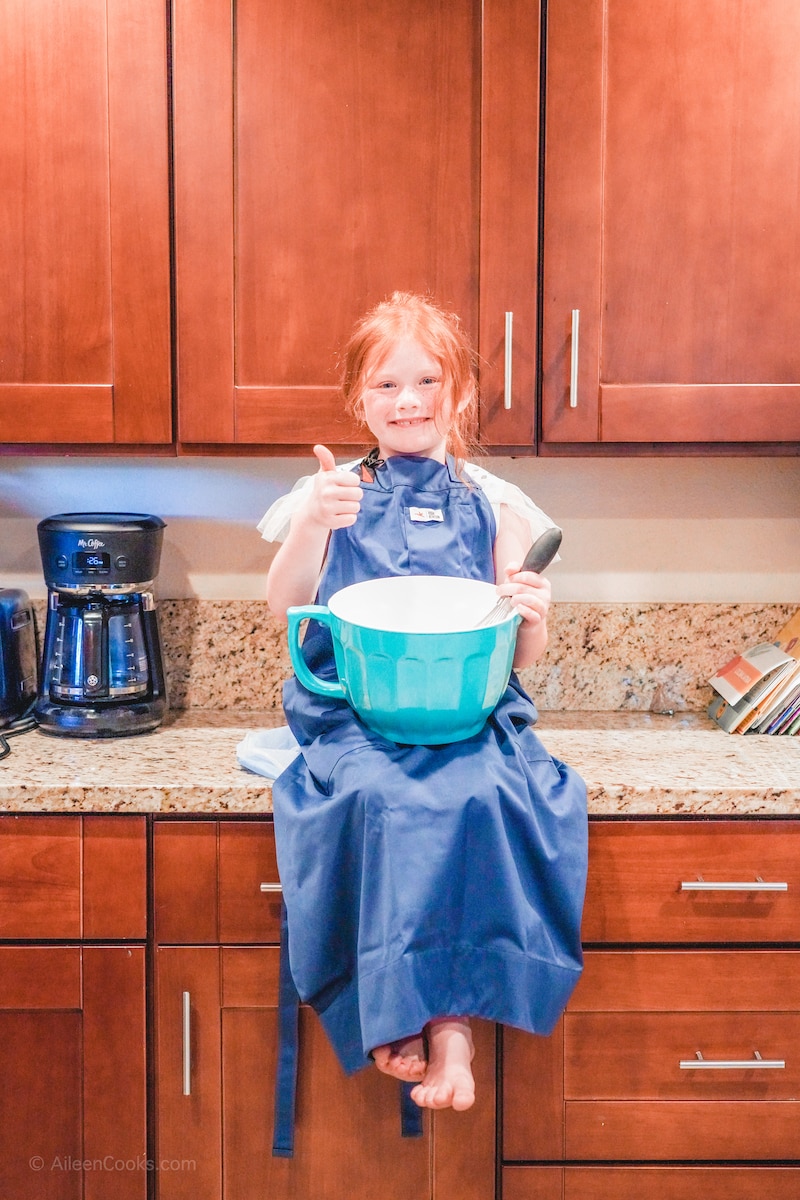 Where can I buy my Spyce Apron?
You can buy your Spyce Pro Full Apron from the Ouragami website here. The aprons come in adult and adult plus sizes for now. They all feature an adjustable leather neck strap, so you can make them fit on your kiddos, too.
Shipping is free in the US and Canada and they offer free returns, too.