This post on the best musical toy for preschoolers is sponsored by Fisher-Price. All opinions are my own.
See why this is the best musical toy for preschoolers and why it teaches more than just music!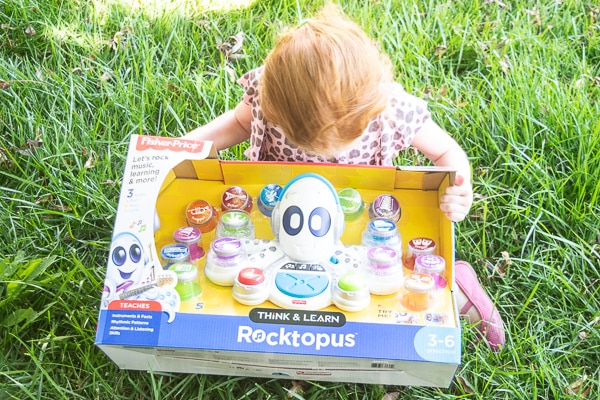 What toy am I talking about? The Think & Learn Rocktopus™ by Fisher-Price!
My 4-year-old daughter Katelyn and I had the opportunity to test out the Rocktopus this month. Now, I'm here to tell you all about what we thought of it and why I think it's the best musical toy for preschoolers.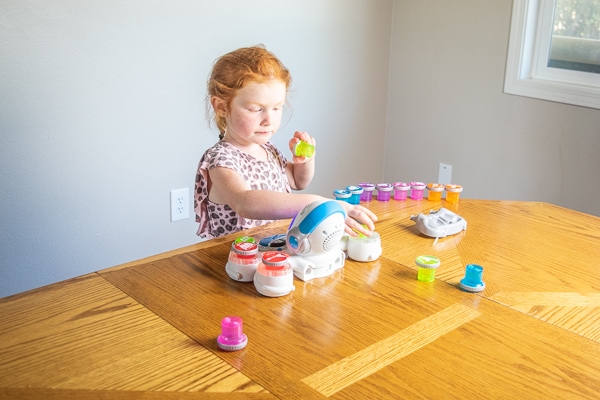 We started by taking everything out of the box. I had to remind myself not to tell her how to use it and see what she came up with on her own.
The first thing she did was line up all of the extra instrument buttons. She arranged them by color, then chose a few to put into the slots on the Rocktopus. While she did this, we discussed her favorite colors. She likes pink and purple and wanted to save the orange and blue for her brother to use.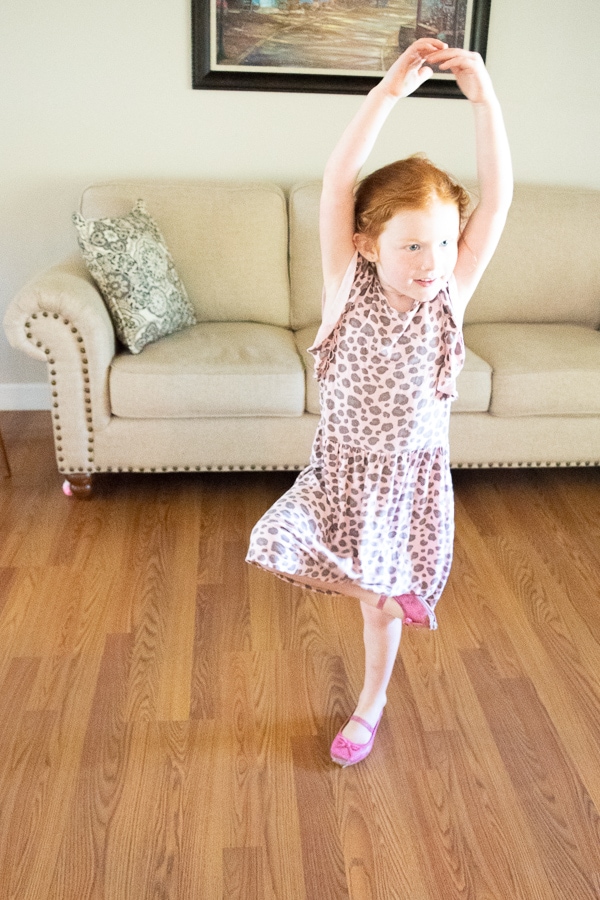 Once the music started, she immediately began dancing. She danced for quite a while, taking a break every once in a while to change the music. She learned rather quickly that she could slow down her music, which worked best for practicing ballet.
After about 20 minutes, her 6-year-old brother came down and joined in on the fun. He suggested mixing different instruments to make a new sound. They sped up the pitch and started dancing faster.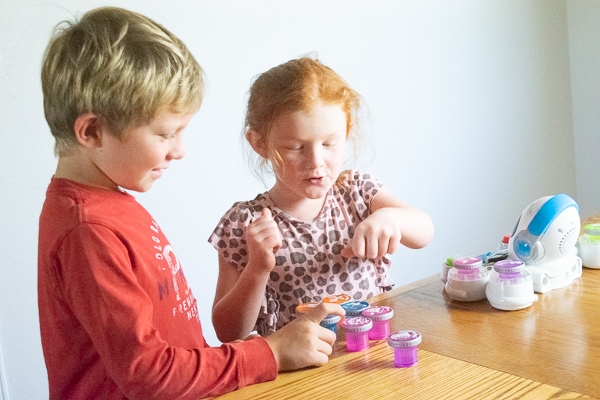 The even did some jumps off the couch and asked me to get some photos of them mid-air. I failed miserably (they were all blurry), but I did get a good one of them dancing together.
It was so fun to watch them play together and make music so effortlessly, experimenting with the different instruments and the speed of the music to allow for different types of dancing. I love that it brought them together not only as brother and sister but also as playmates.
At the end of their play, they slowed the music way down and William showed Katie his meditation pose – something he learned during Yoga in school.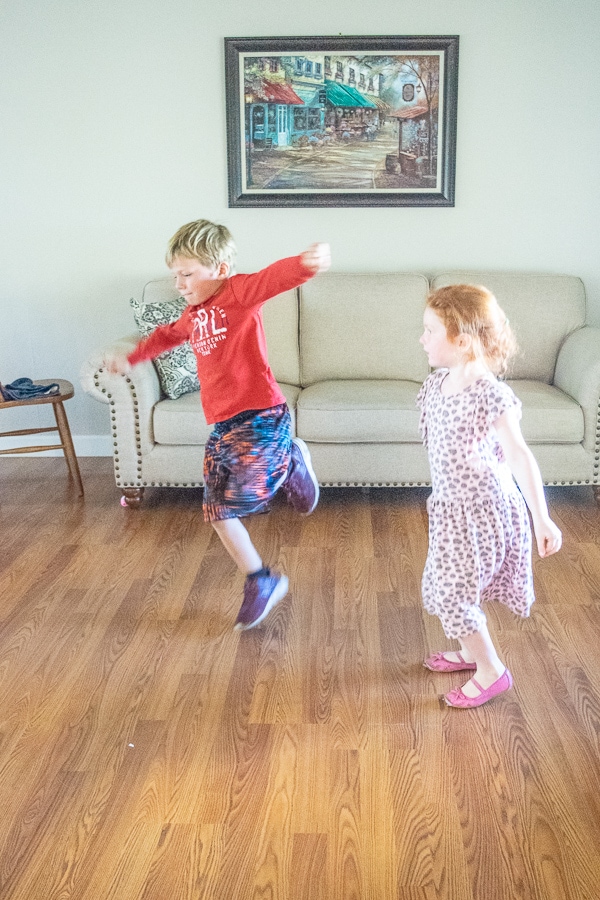 Why the Think & Learn Rocktopus is the best musical toy for preschoolers.
It comes with 15 different musical instruments to choose from.
Rocktopus helps kids discover how different instruments sound, explore fun musical facts and lets them compose their own tunes!
It has three play modes: Music, Math, and Games. It makes it versatile for kids ages toddler to early elementary. All three of my kids enjoy this toy (ages 2-6).
It's easy to take on the go, we often keep it in our car. You can bring the Rocktopus along with just a few instruments, or bring the extras along in a zip-top baggy for added fun.
You can easily purchase the Think & Learn Rocktopus at your local Walmart or on Walmart.com just in time for the holiday season. You can even buy it using Walmart Layaway!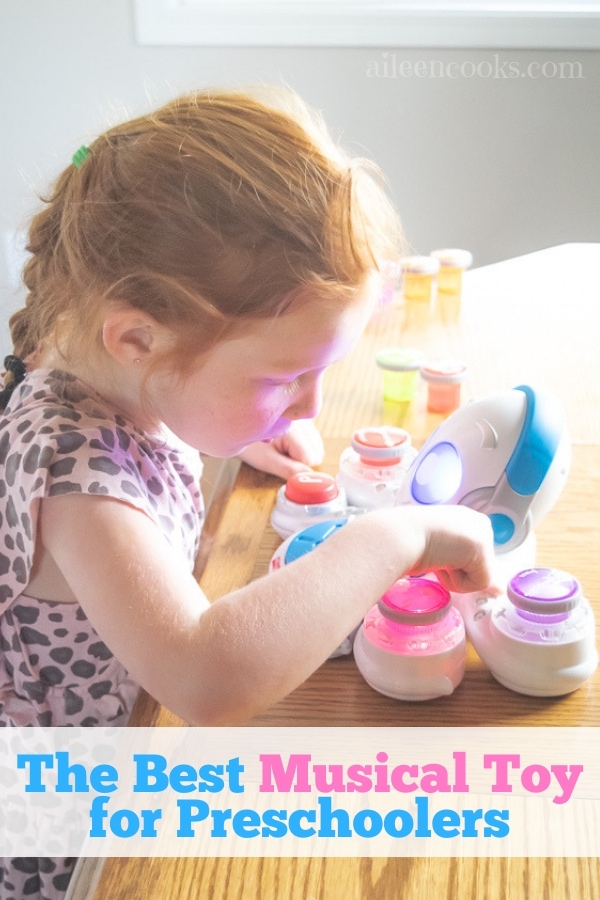 My kids love playing with the Think & Learn Rocktopus. I love that it keeps all three of my kids occupied and learning!