As we start a new year, many of us are looking forward at what we want to accomplish in the future. But what about the things we have already done? Have you taken the time to reflect on the things in your life that are just amazing?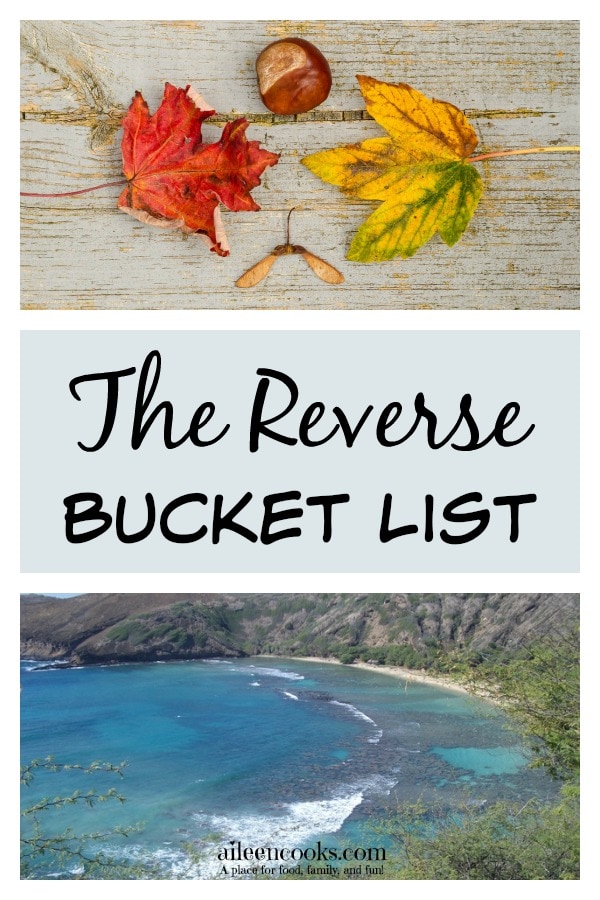 That's where the reverse bucket list comes in. Yes, we've all heard of the bucket list and at least half of you have seen the movie. I think buckets lists are great – I am definitely goal oriented, but I think reverse bucket lists are equally important.
A reverse bucket list is your opportunity to feel pride and gratitude not only in what you have, but in what you have seen and done in your life. Today, I'm sharing with you my reverse bucket list. This is not a place to brag by any means, it is an opportunity to share gratitude for my life and encourage you to do this same.
My Reverse Bucket List
Marriage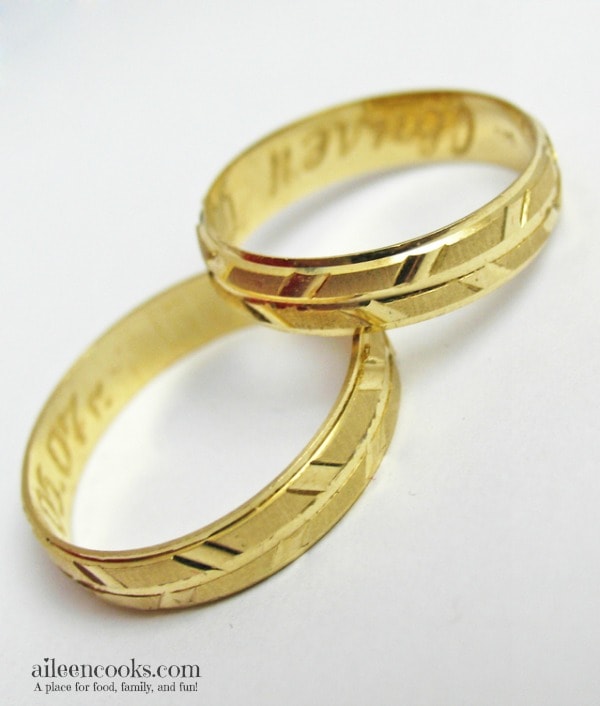 I met my husband when I was just 15 years old…and 10 years later (after life gave us many roadblocks and we found each other again), we were married. I am so blessed to have this man as my partner – definitely a reverse bucket list item!
Children
I have two amazing children – this one was definitely on my bucket list and I am so blessed to be their Mama. People always say that you don't understand the love you will have for your children until you are a parent and it is so true. My life is so full because of them.
Career
Prior to becoming a stay at home mom, I had an office job. I worked as a technical recruiter. I commuted to the city every day. I had to dress up and wear nice shoes. I learned new things and worked really hard. Some day, I will go back to work. It may not be in the same field, but I feel accomplished in my past and hope it will set a good example for my children.
Travel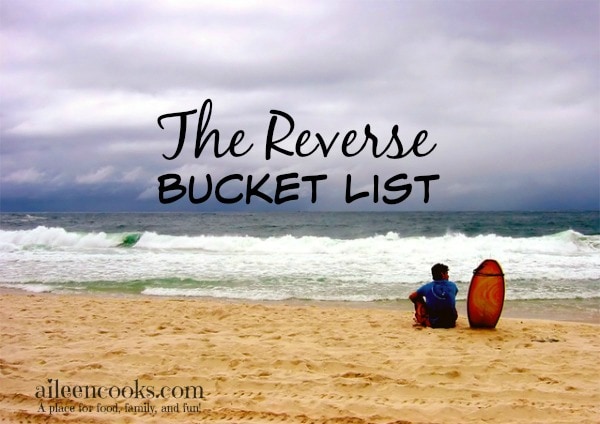 I feel so lucky in this department. I had the opportunity to travel to many places before I settled down with a family. I have traveled to several states throughout our country, including 2 train trips from California to Illinois. I have also visited Ireland, Germany, Mexico, Grand Cayman, and Hawaii. I know there are many people who have traveled more than me, but these trips were amazing and I feel so happy that I had the opportunity to take them.
This Blog
I had been thinking about starting a blog for SO LONG. I never said it out loud. I wanted a creative outlet and somewhere to share recipes. I kept it to myself, but I even started writing down all of my recipes and created a private board on Pinterest – dedicated to all things blogging. It wasn't until I finally shared my dream of starting a blog with my husband, that I finally made the jump and now dedicate at least 50% of nap times to Aileen Cooks. I don't think I would have ever done it had he not been so supportive.
Hobbies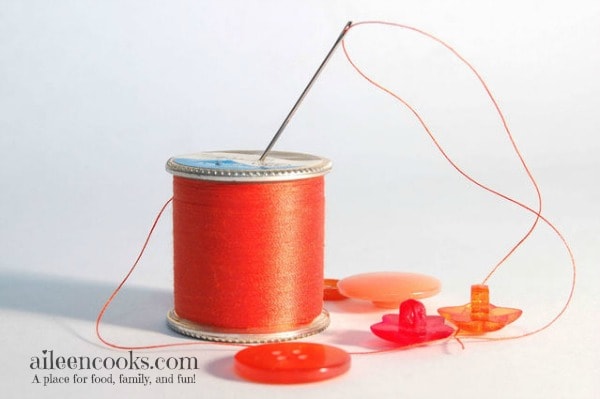 I wanted to learn how to sew, so I could make cute baby blankets for my babies and gifts for friends. I spoke up, and my Mom graciously taught me, even thought she knew I would get frustrated (thanks Mom!). I am definitely still a novice, but I can whip up some pretty cute burp rags rather quickly. I am also proud to say I now know how to crochet and design printable art.
Now, It's Your Turn!
If you want to write your own reverse bucket list, just start writing! You may be surprised by all of the things you have already done and seen in your life. I would recommend starting with a list of categories and filling them in as you go. For example: your family, places you've been, important relationships, things you've learned, awards won, self-improvement and self-care, anything goes!
This post is part of a blog hop where a group of bloggers are all sharing on similar topics (The Reverse Bucket List and/or 5 Ways To make 2016 My Year). To find more inspiration, check out these awesome blogs:
Eve Yeo mrsandmomma.com
Hena Ahmed soulsearchermom.blogspot.com/
Arnitris Strong blessedbethetie.com/
Elanor Brammer tiggypoesandflutterbys.blogspot.co.uk/?m=1
Jayne Mardell kidskicksandcloth.wordpress.com/
Jeanine Lebsack jsackblog.wordpress.com/
Sara Lafountain cookwith5kids.com/
Tamika L Mapp www.harlemparentxpress.com/
Elizabeth Edgar mommygonetropical.com/
Liz Cleland www.westernnewyorker.org/
Kate Walton www.akreativewhim.com/
Leah Sannar lifelemonsandlemonade.com/
Katie Simon www.hellolittlebean.com/
Laci Jamison Carlson sequinsinthesouth.com/
Beck List becklist.wordpress.com/
Leah J Ashley-Giberson www.messycuttingboard.com/
Jessica Lee Mullarkey mydysautonomia.com/