One of my favorite things about Christmas is the movies. I could seriously watch Christmas movies all year long, and there are a few that I will happily watch in the middle of summer. I love how heartwarming they are – they make me feel all warm and fuzzy inside. It feels like I drank a huge mug of hot cocoa with mini marshmallows on top.
With cocoa in mind, these movies pair nicely with peppermint hot chocolate and lots of yummy snacks like Christmas puppy chow. Cuddle up next to your favorite people and watch at least one of these this holiday season. #1 is my favorite movie of all time, so you should at least watch that one this season.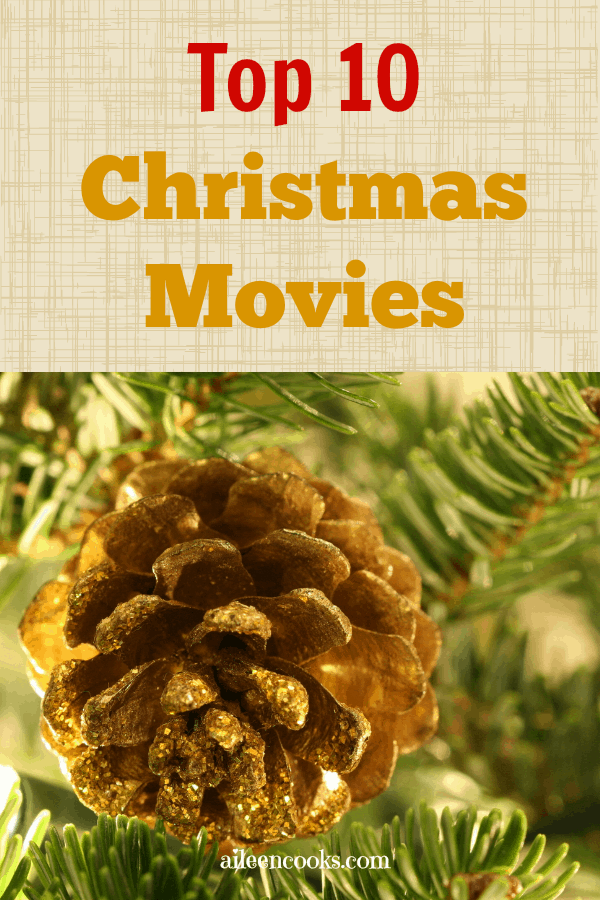 It was hard to narrow it down because there are so many great Christmas movies, but here is the list of my Top 10 favorite Christmas movies (this post contains affiliate links):
10. While You Were Sleeping I just watched this one with my mom for probably the 25th time. I still LOVE it.
9. Oh, The Holiday! This is one my favorite Christmas movies AND one of my favorite Chick Flicks. Double category!
8. The Family Man – This is such a sweet story – just watch it if you haven't. Christmas is not required to watch this movie. 🙂
7. Last Holiday – I LOVE Queen Latifah. Seriously, how can you not?
6. The Santa Clause – This is a fun movie to watch with your whole family.
5. Home Alone – This one is such a classic. I love the part at the end when his Mom finds him. It makes me cry every time.
4. Four Christmases – Reese Witherspoon and Vince Vaughn are hilarious in this movie. Watch it when you want to have a good laugh.
3. Elf – "Buddy The Elf, What's your favorite color?" enough said.
2. The Muppet Christmas Carol – I sing along to this one EVERY TIME!
1. The Family Stone – This is a MUST WATCH. It is my absolute favorite movie. I happily watch it all year long.
What is your favorite Christmas movie?
You may also like: Christmas Breakfast Casserole