I took a recent trip to Traer Joe's and decided to share 10 of my favorite things to buy from Trader Joes! I shared these items because they are a) a good deal or b) exclusive to Trader Joe's and I love them!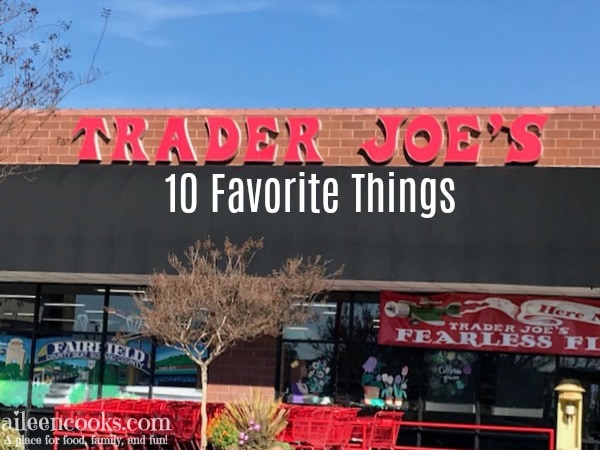 This is far from a full list of all the things I love to buy at Trader Joe's – just an outline of a few of my favorites. I could do a whole separate post on their seasonal items – they have so many great things at this gem of a store.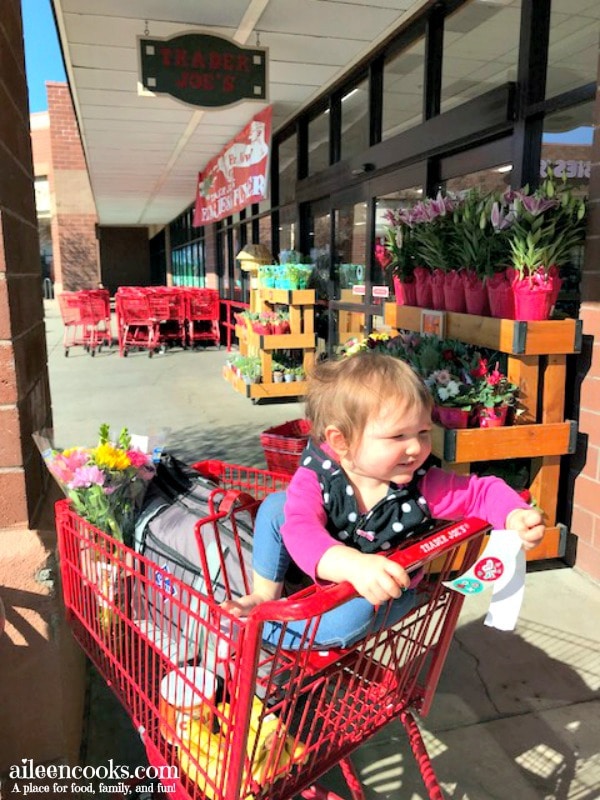 I'm also sharing a picture of my littlest in the shopping cart at the store. Not because it's helpful in any way. Just because I think she's cute. 😉
Trader Joes Haul: 10 of my Favorite Things
I put this post together in video format for your enjoyment. I'm still learning, so keep that in mind. 😉 You can click here to watch the video on my  YouTube channel or just press play below!
Do you shop at Trader Joe's? What's your favorite thing from that store?