This post contains affiliate links. Making a purchase through one of these links contributes a small commission toward the running of this site at no additional cost to you.
The Instant Pot craze is still happening (and for good reason). This amazing contraption cuts down on time, saves you money, and makes delicious meals with less clean-up. If you have an instant pot lover in your house, than you need this ultimate list of instant pot gifts for the instant pot lover in your life.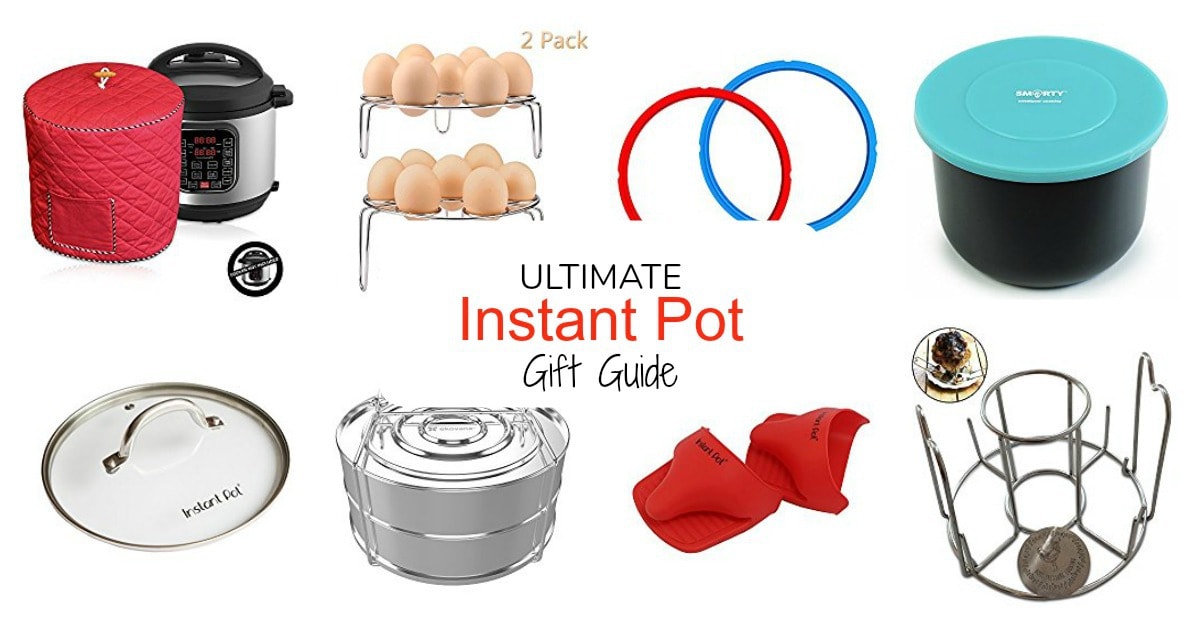 Ultimate Instant Pot Gift Guide
New to the instant pot? Check out our instant pot guide here.
This cookbook is jam packed with 175 family-friendly recipes. All of them cost $12 or less to make! Plus, it's authorized by Instant Pot!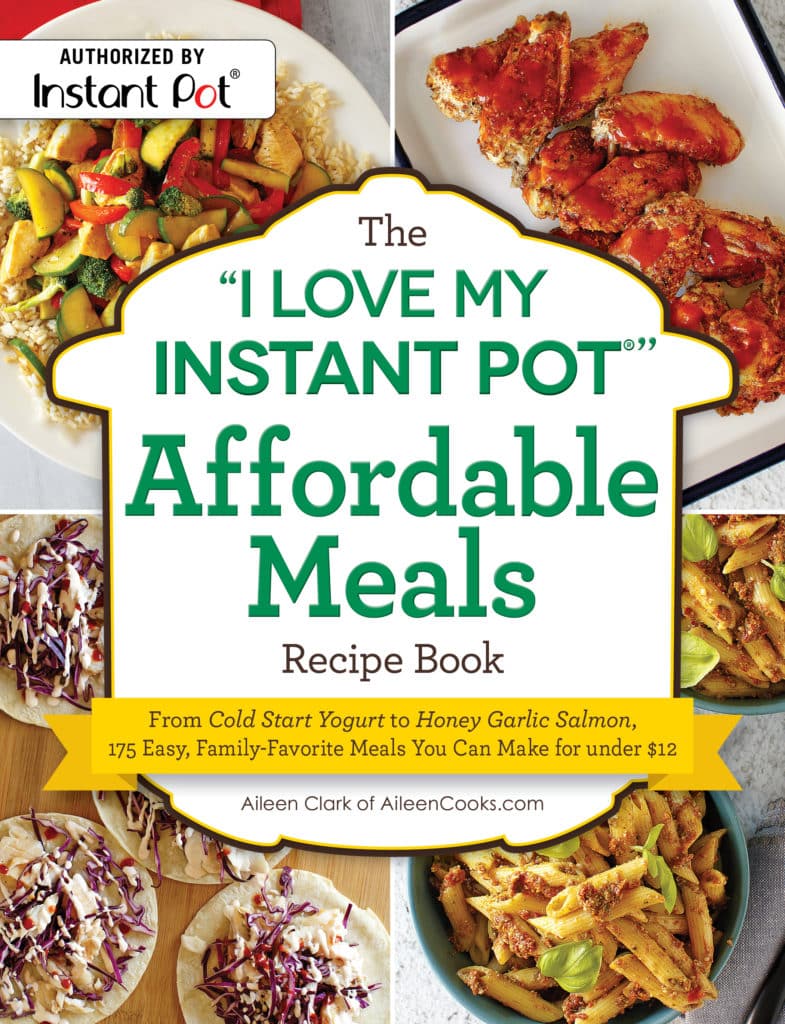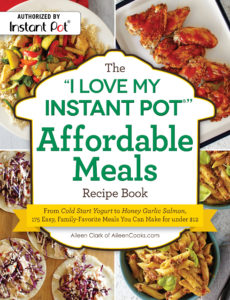 First of all, if you don't have an Instant Pot, then go get one! I have the 6 quart and it is big enough to feed my family of 5 with leftovers.
Don't be fooled. This steamer rack does so much more than hold eggs. You need it if you want to try pot-in-pot cooking!
Instant Pot Tempered glass lid with steam vent and stainless steel rim and handle. Available for both 6 quart and 8 quart models.

Genuine Instant Pot Mini mitts for easy gripping of the inner pot.

Having a second Instant Pot inner pot makes it easy and convenient to prepare multiple dishes.
2-Pack color set, one for sweet, the other for savory. Integral part of the Instant Pot safety mechanisms. Designed, engineered, and built with the optimal material to achieve the highest safety standards.

Instant Pot yogurt maker cups includes 1 rack with 5 yogurt cups, 6 ounce (170ml), airtight, spill proof lids.
Designed for the Instant Pot Multi-Use Programmable Pressure Cooker 5, 6 and 8 Quart: IP-DUO60, IP-LUX60, IP-LUX60V3, Smart-60, Ultra-6, IPLUX80, IP-DUO80, IP-CSG60 and IP-CSG50. Make instant loafs, desserts, breads and more.

Quality made with convenient deep front pocket for recipes and kitchen tool accessories. 100% Cotton/Machine wash in cold water. Compatible with 6QT. Instant Pot pressure cooker. Check out the other color options, too!
Heats faster and cool quicker allowing your recipes to turn out the way they should. Non-reactive 18 gauge anodized aluminum. Completely seamless and simple to use with no extra metals, welds, or chemical coatings.
Quality ALL Stainless steel. Place either Beer Can or soda can in the secure can holder of rack. 4 Skewers for veggies, or potatoes. Best way to cook chicken in the Instant Pot. Makes the cooking process easier and virtually fail proof.
Perfect for smaller families or to make a small dish for two, side dish or while traveling such as camping, traveling by RV, boating, sailing, hotel excursions Cooks up to 12 Cups of rice (Cooked), 6 Cups of rice (uncooked).
Expands & adjusts to fit various pot and pan sizes unlike silicone steamers & baskets; turning any pan into a veg steamer in an instant. Opens like a water lily and is collapsible to become small and compact to save storage space unlike bulky bamboo steamers.

2 tier stackable pans allowing for variety of foods to be cooked simultaneously. Great for steaming vegetables, meat or fish. Doubles as a dessert pan to make cheesecakes or use as a lasagna pan. Useful for pot-in-pot cooking. Perfect for reheating food without sacrificing taste and texture, also use as container for storing food

Instant Pot electric pressure cooker 6 qt ceramic non-stick interior coating, plastic PTFE and PFOA free.
Lock in freshness for big meals and leftovers so you can easily feed your family for the week.

More Gift Guides:
Save this for later on Pinterest.