This post was sponsored by UncommonGoods. All opinions and content are my own.
In case you missed the memo, my family and I are getting ready to move. Which has got me thinking about all they fun ways I want to decorate our new home.
I fell down a rabbit hole on the UncommonGoods website and their super cute decor items and decided to share a list of my top 10 favorite unique housewarming gifts. Because, who can pick just one? Aren't they adorable?
Also, 50% of them are made by hand. UncommonGoods has made it their mission to support and provide a platform for artists and designers. Pretty cool.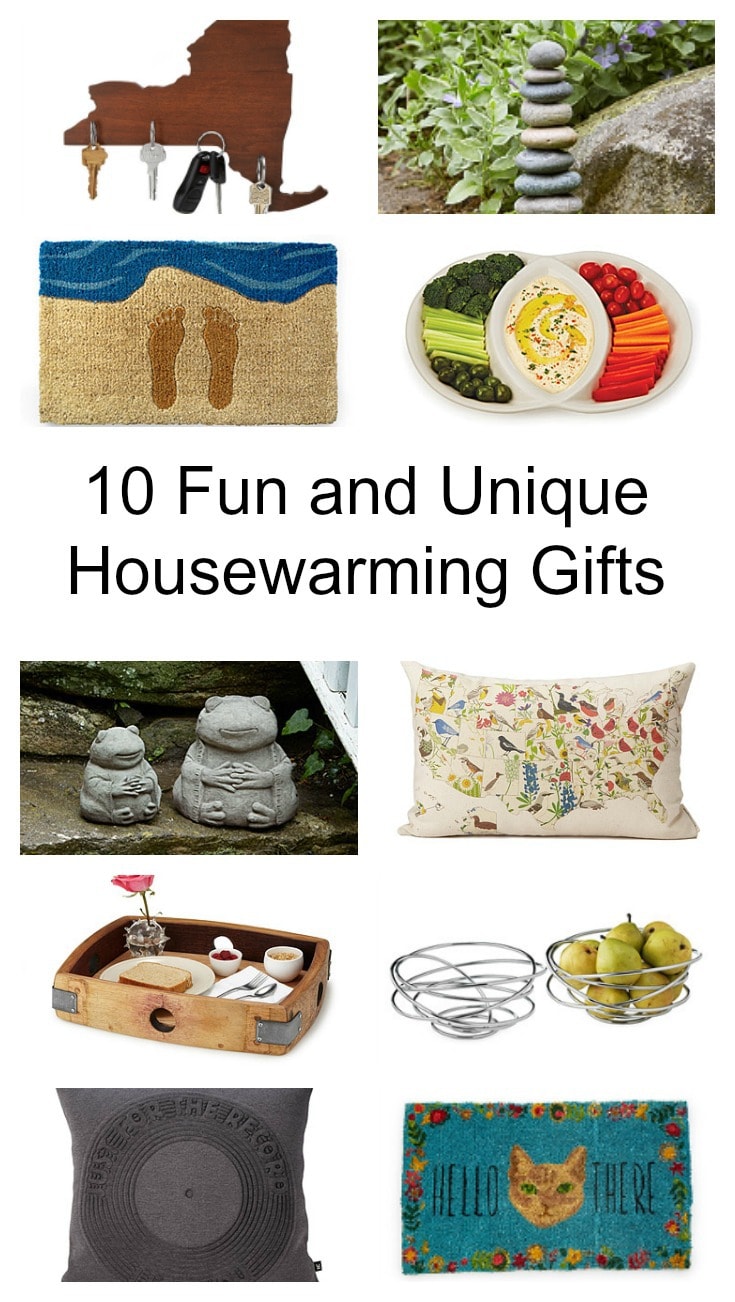 More gift guides:
State magnetic key holder
Obviously, this would need to be the best state ever (ahem. California)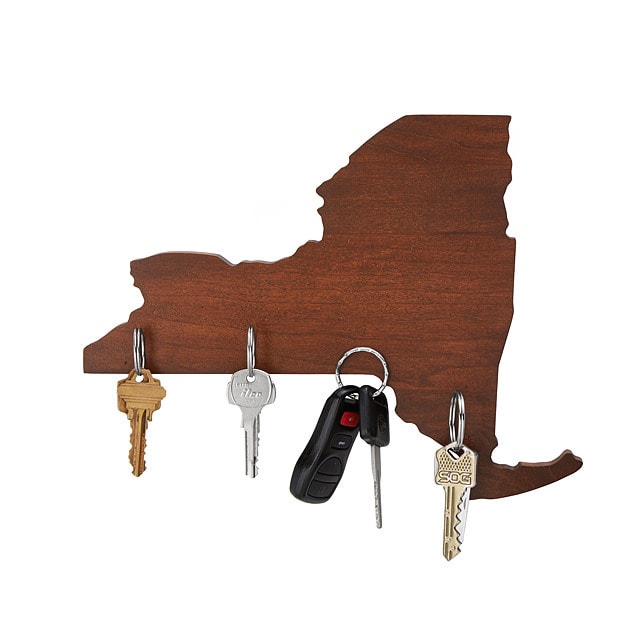 Footprint in the sand welcome mat
Love this. It reminds me of Hawaii and would make a front porch feel casual and inviting.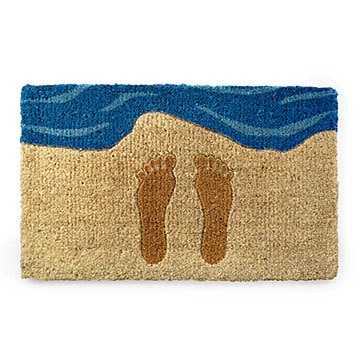 Garden Cairn
I love relaxing and zen this sculpture is, it makes me want to sit cross-legged and meditate. Plus, it would totally keep my kids occupied for a good 10 minutes as they tried to take it apart.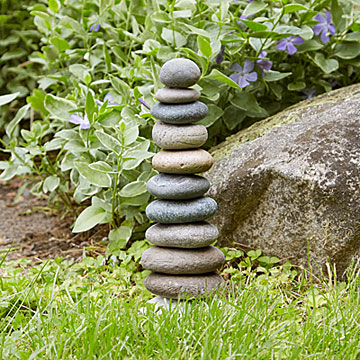 Bird and Bloome US Map Pillow
I fell in love with this pillow the moment I saw it. It's the first thing that caught my eye on the UncommonGoods website.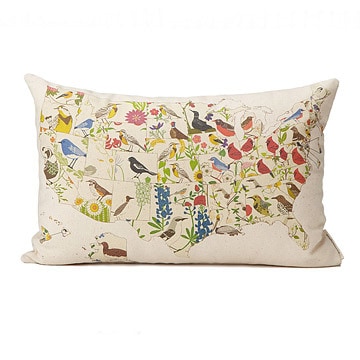 Loop de loop bowl
Such a pretty and functional way to display the never ending pile of fruit in our house. I'm still trying to figure out how my kids pack away so much fruit in a day.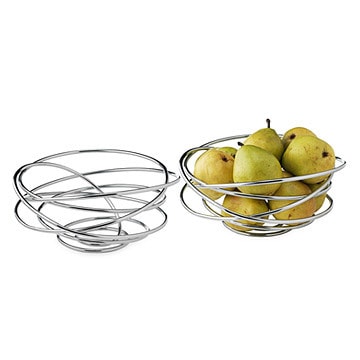 Just for the record Pillow
I love how cute and fun this pillow is. You can almost miss the "I love you" at the bottom. It just quietly waits for you to notice. 🙂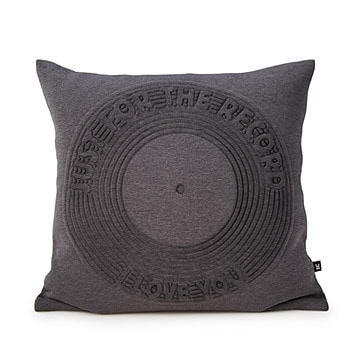 Reclaimed Wine Barrel Serving Tray
We don't currently own a serving tray and we totally need this so the kids can bring my breakfast in bed. 😉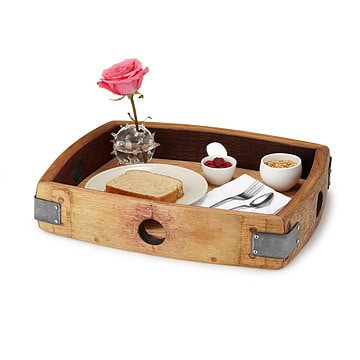 Zen Frog Garden Sculpture
If you have ever been to our house, you know that my husband and I collect frogs for our garden. Enough said.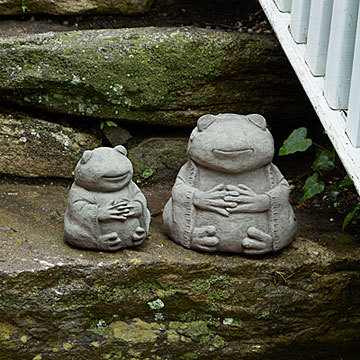 Venn Diagram Serving Platter
My plan in our new house is to entertain more. So, of course I need this adorable serving platter. I like that it holds a lot of dip, because dip is very important to me.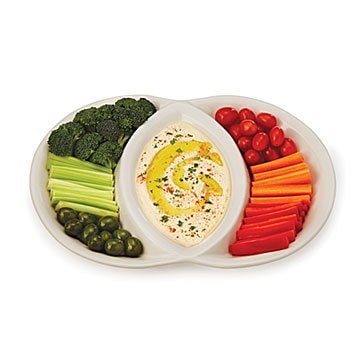 Fur and Flowers Cat Doormat
We don't even have a cat anymore, but I just love how bright and vibrant the colors are on this doormat. It's very warm and inviting. You can find more fun and welcoming doormats here.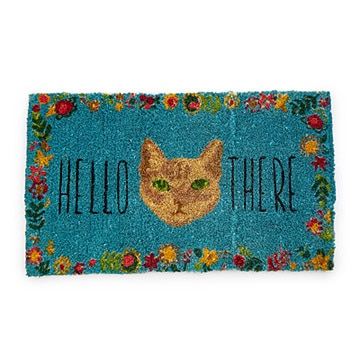 Which one is your favorite?
Related Posts: