All of the best instant pot recipes in one place! There is everything from instant pot cauliflower rice to instant pot ham and instant pot cinnamon rolls to cheesecake.
On this page, you will find easy access to all of the Instant Pot Recipes shared on Aileen Cooks. We have everything from easy desserts to three ingredient dinners. Be sure to bookmark this page and come back often because we are always adding new recipes!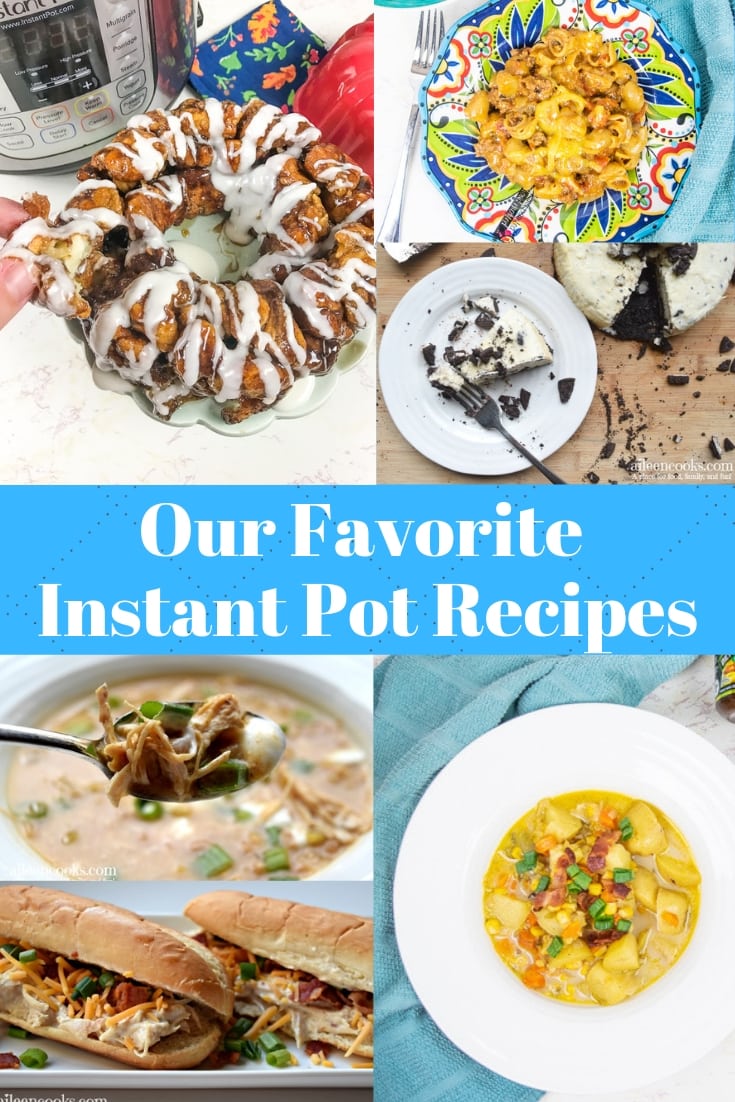 Getting started with the Instant Pot
If you are new to cooking with the Instant Pot, then you will want to read through our Ultimate Guide to the Instant Pot. It shares several tips and tricks along with how to do your water test and what to do if you get a BURN notice.
Make sure you also order my cookbook: The "I Love My Instant Pot" Affordable Meals Recipe Book. It's jam-packed with favorite Instant Pot Recipes that all cost $12 or less to make.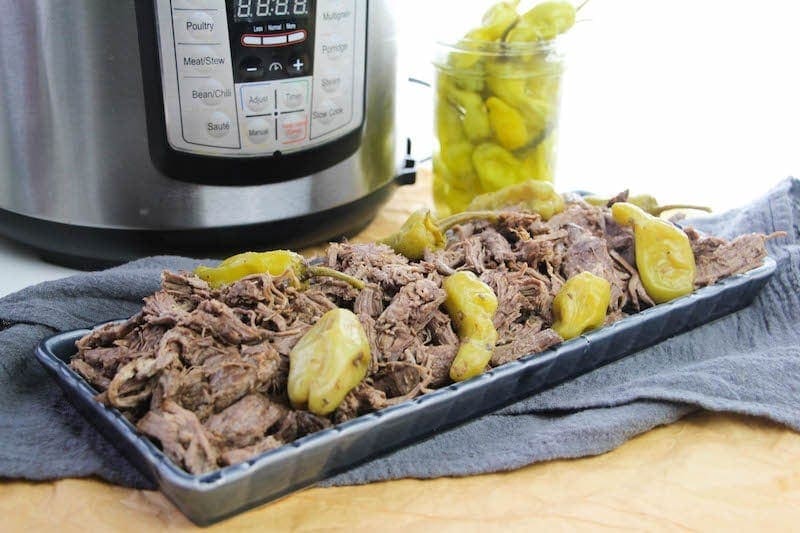 Instant Pot Recipes by Category
This is a full list of every single instant pot recipe published on aileencooks.com. If you are looking for a breakdown by category, see those pages here: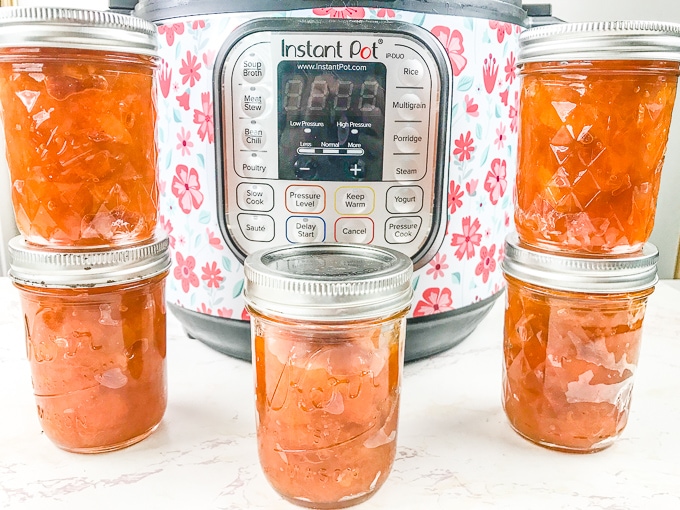 Which Instant Pot should I purchase?
We have three of the Instant Pot Duo line. It has all of the features we like and works great! We recommend the 8 quart for a family of 5 or more (or if you like to make large cuts of meat and entertain often). The 6 quart is great for a smaller family or couple. I don't recommend purchasing the mini as your primary pressure cooker, but it is great as a second pot for side dishes and desserts!
[mv_create title="Instant Pot Recipes" type="list" layout="grid" thumbnail="https://aileencooks.com/wp-content/uploads/2019/12/instant-pot-italian-beef3.jpg" key="345″]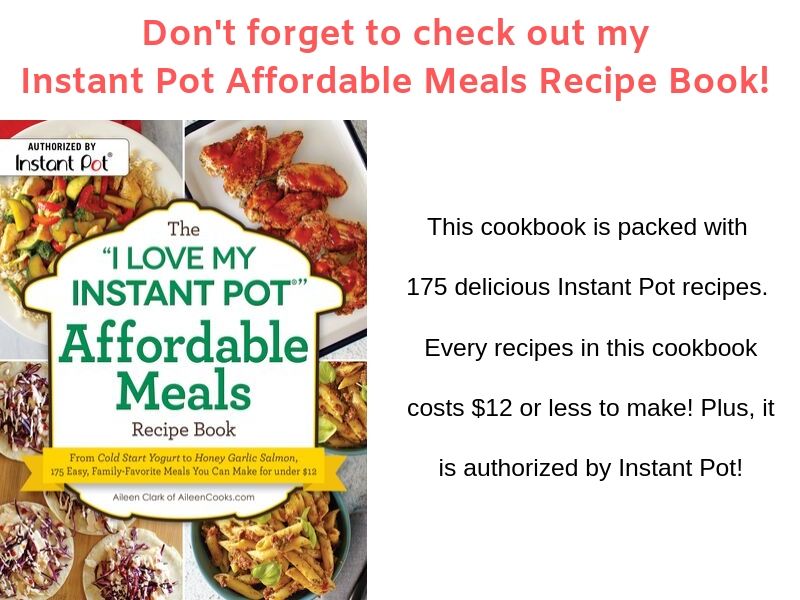 From breakfast to dessert, we have an instant pot recipe for everyone. Make sure you bookmark this page so you can find all of these great instant pot recipes again.