Crockpot Freezer Meals – Recipes & Shopping List
As an Amazon Associate I earn from qualifying purchases.
These crockpot freezer meals are perfect for the busy parent who wants to get a healthy and delicious dinner on the table most nights of the week!
I put this meal plan together with you in mind and personally tried out this meal plan before sharing it here on Aileen Cooks. In this crockpot freezer meal plan, you will find a plan to make 14 meals in 3 hours. We include the free printable meal and shopping list for these crockpot freezer recipes!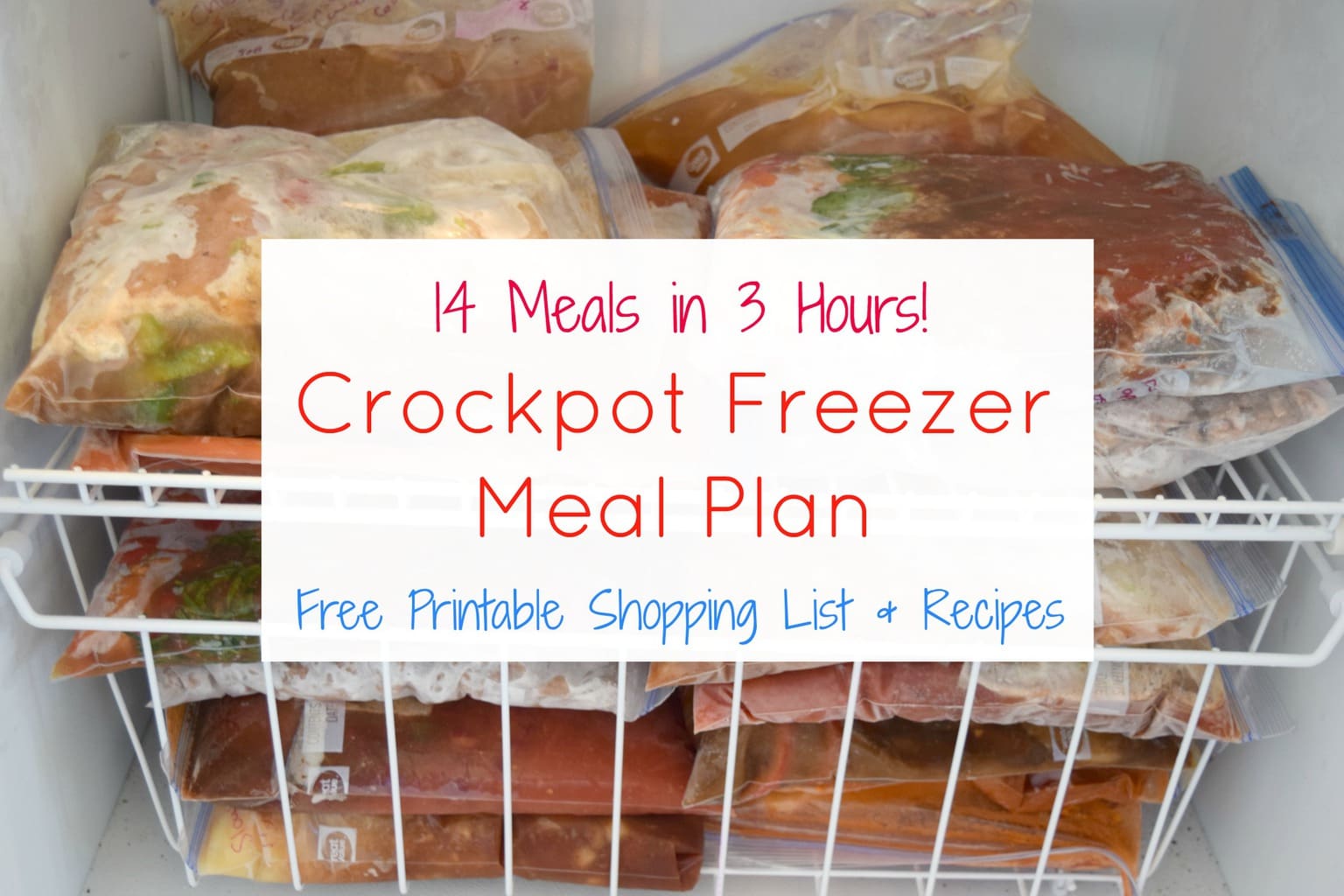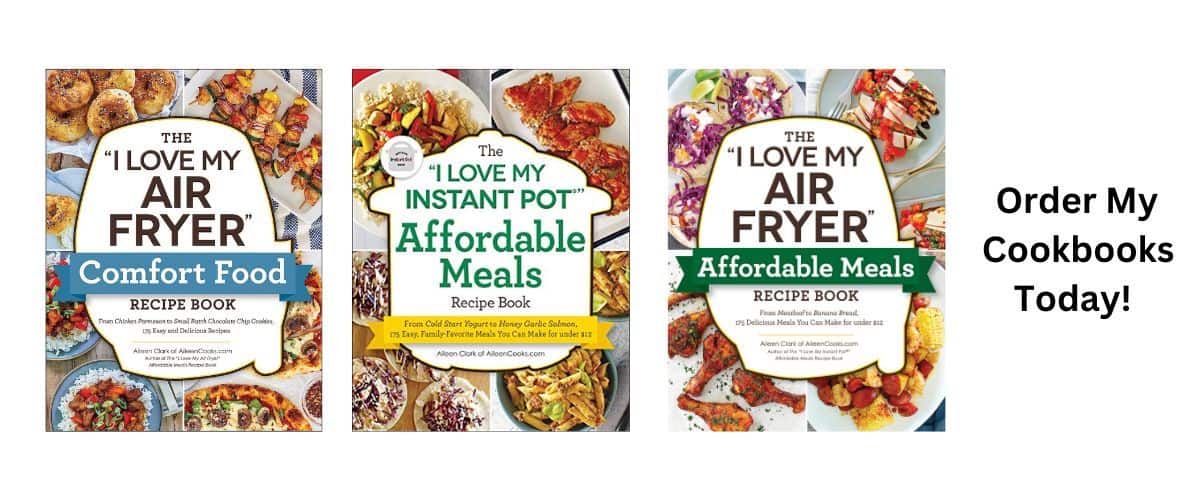 Slow Cooker Freezer Meals with Shopping List
Today's slow cooker freezer meal plan includes 2 of each of the following meals (scroll down for the printable):
Crockpot Spaghetti and Meatballs
Crockpot Chicken Fajitas
Slow Cooker Hidden Veggie Sloppy Joes
I linked to the recipes that are currently available on aileencooks.com. The ones not linked have not yet been published. This is your exclusive access to brand new crockpot recipes. This meal plan includes a printable shopping list and printable recipes. Just click the link at the bottom of this post that says "printable recipes & shopping list" to download your free copy.
Sign up for our newsletter and we will send you our eCookbook: 10 Easy & Delicious Slow Cooker Dinner Recipes.
How to reheat crockpot freezer meals?
All of these recipes are made ready to throw into your slow cooker on any given morning. Just defrost overnight in your refrigerator and empty the bag into your slow cooker in the morning.
If you don't have time to thaw it out overnight, I recommend placing the bag in a container of cool water. Change the water every 10 minutes until thawed.
Can you put frozen food in the crockpot?
It's not recommended to put frozen meat in the crockpot. Because it cooks at such a low temperature, harmful bacteria could be introduced into your food. It's best to thaw out the food overnight in your fridge.
If you are wanting to dump and go with frozen meals, then we highly recommend checking out our list of frozen chicken recipes for the instant pot.
Get our cookbook! The "I Love My Instant Pot" Affordable Meals Recipe Book
How do you pack meals for a freezer?
We love using zip-top freezer bags or food saver bags for our crockpot freezer meals. If making casseroles for your freezer, we recommend using disposable foil casserole pans.
Freeze the bag flats and then stand them up to save space. If frozen flat, they can be stuffed into extra nooks and crannies you may have in your freezer. If you are new to making freezer meals, we recommend you read our post on planning a freezer cooking day.
Are Ziploc bags safe for freezing?
Yes, they work really well in the freezer! They are safe for freezing food, as long as you are using the specific freezer bags. There are also reusable silicone freezer bags that we found on Amazon!
More freezer meal plans and freezer meal ideas!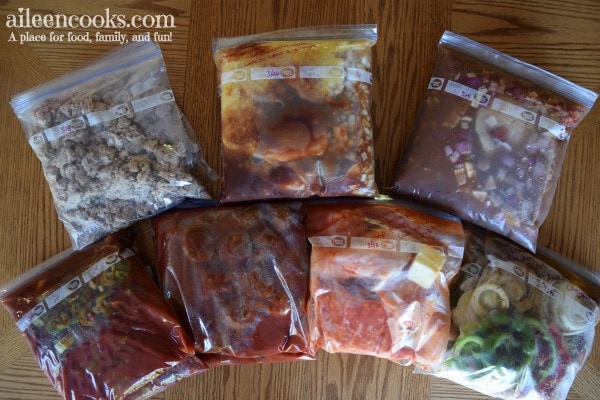 PIN THIS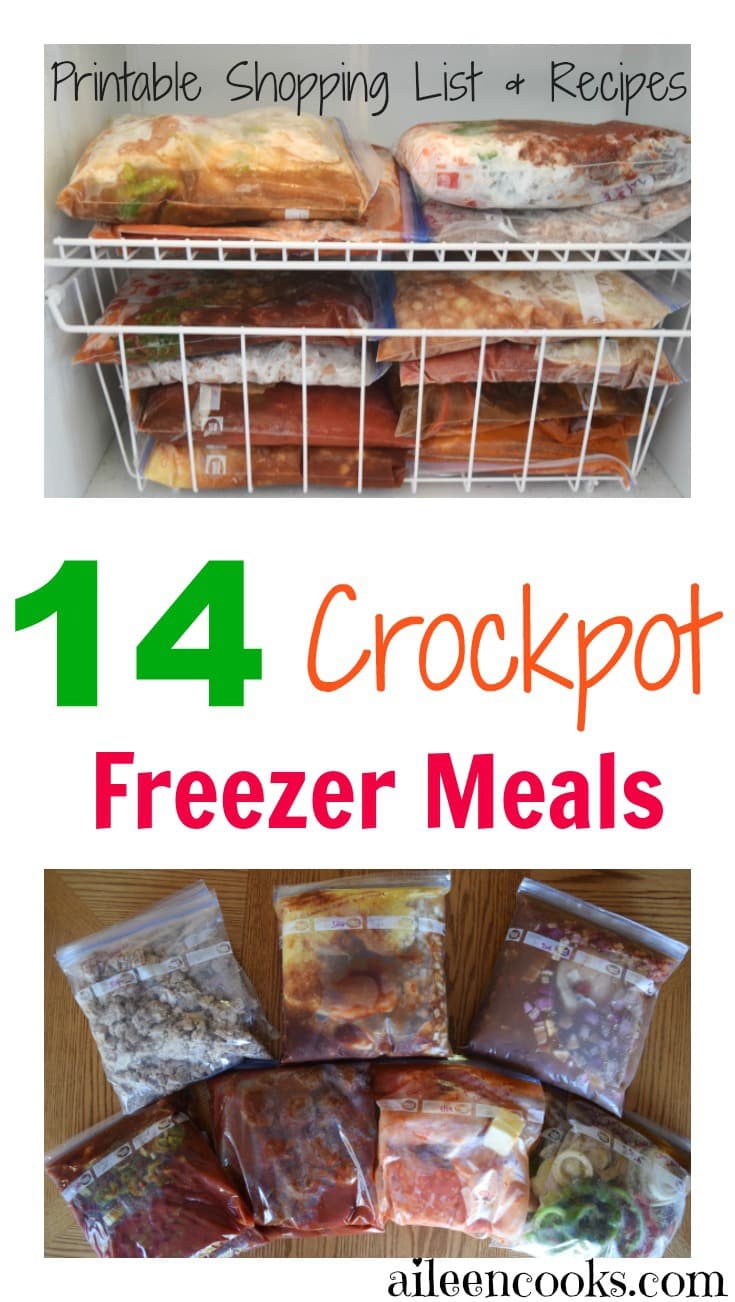 We hope you were able to fill your freezer and reduce some stress on your busy days! If you have feedback for our crockpot freezer meals, please let us know below in the comments.