Save this post as your go-to for all the best instant pot beef recipes! We have everything from instant pot pot roast to instant pot taco meat!
I love a good beef recipe. They are especially amazing in the instant pot because they meat always comes out so tender and it saves me time so I can focus on other things like my family.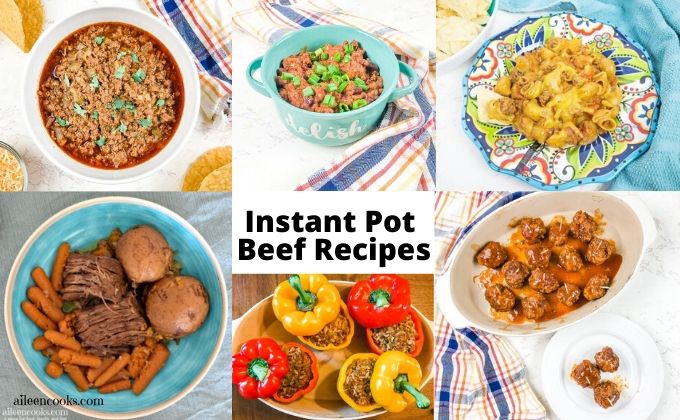 All of our Instant pot recipes
If you love cooking with your instant pot as much as I do, you may want to browse our full list of instant pot recipes and Ultimate Guide to the Instant Pot.
You can see our instant pot recipes broken down by category here:
We also have an instant pot recipe sharing group on Facebook and an entire chapter dedicated to instant pot beef recipes in our cookbook.
Which Instant Pot should I purchase?
We have three of the Instant Pot Duo line. It has all of the features we like and works great! We recommend the 8 quart for a family of 5 or more (or if you like to make large cuts of meat and entertain often). The 6 quart is great for a smaller family or couple. I don't recommend purchasing the mini as your primary pressure cooker, but it is great as a second pot for side dishes and desserts!

Can instant pot brown meat?
Yes it can! Simply press the sauté button, add a little oil, and brown the meat as you would on the stove. It's great because browning beef before pressure cooking adds extra flavor. Plus, you only dirty one pot!
Does meat need to be covered with liquid in instant pot?
Not necessarily. In general, you need about 1 cup of liquid for the 6 quart model of the instant pot and 1 1/2 cups for the 8 quart. Your meat does not need to be covered. In fact, it does not need to be touching the liquid at all. Some recipes call for liquid in the bottom and the meat in a trivet above.
How do I defrost ground beef in the instant pot?
That's a great question! I have found myself at dinner time with frozen meat too many times! Here is how to defrost ground beef in an instant pot:
Place 1 cup water in the instant pot.
Add the trivet and place your frozen meat on top.
Close the lid and set the pressure release valve to sealing.
Press the manual or pressure cook button and set to 15 minutes.
Natural pressure release.
Drain the water and remove the meat.
Now, you can brown the meat directly in the instant pot, or use it for another recipe.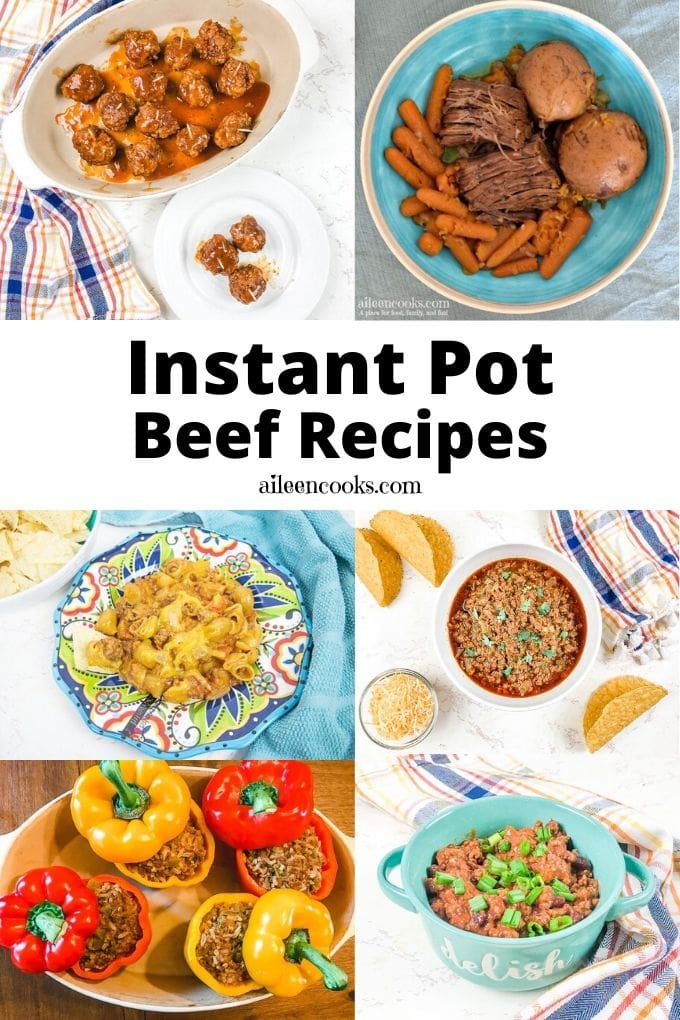 How long does it take to cook meat in an instant pot?
The general rule is to cook for 20 minutes per pound of beef. Always do a natural pressure release because this helps retain the moisture inside your meat. Otherwise, a quick release will suck the moisture right out of your meat and you will end up with dry meat. No one wants that!
The nice thing about cooking meat in the instant pot is you can set it and walk away. Especially with a natural release because it will automatically switch to keep warm after it finishes cooking.
We have put ribs in our instant pot and left the house. Only to come home to a delicious meal a couple of hours later. Letting your meat sit in the instant pot for longer than the natural release is not going to hurt it.
Instant Pot Beef Recipes
Save this post as your go-to for all the best instant pot beef recipes! We have everything from instant pot pot roast to instant pot taco meat!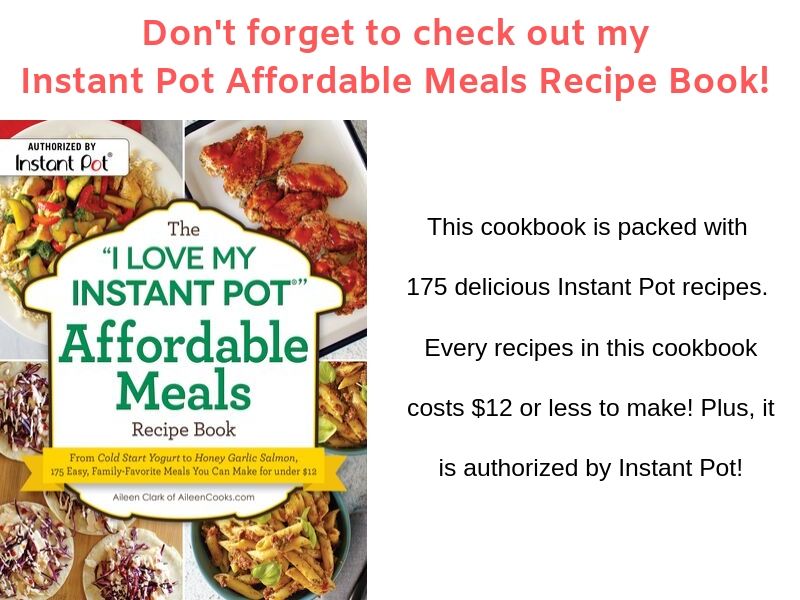 Did you try any of these instant pot beef recipes? Which was your favorite? Let us know in the comments or tag us in your recipe creations on social media using @aileencooks.