Are you looking for delicious Instant Pot Dessert Recipes? We have you covered with everything from cheesecake to cherry cobbler and apple crisp to monkey bread. There is an instant pot recipe for everyone on this list!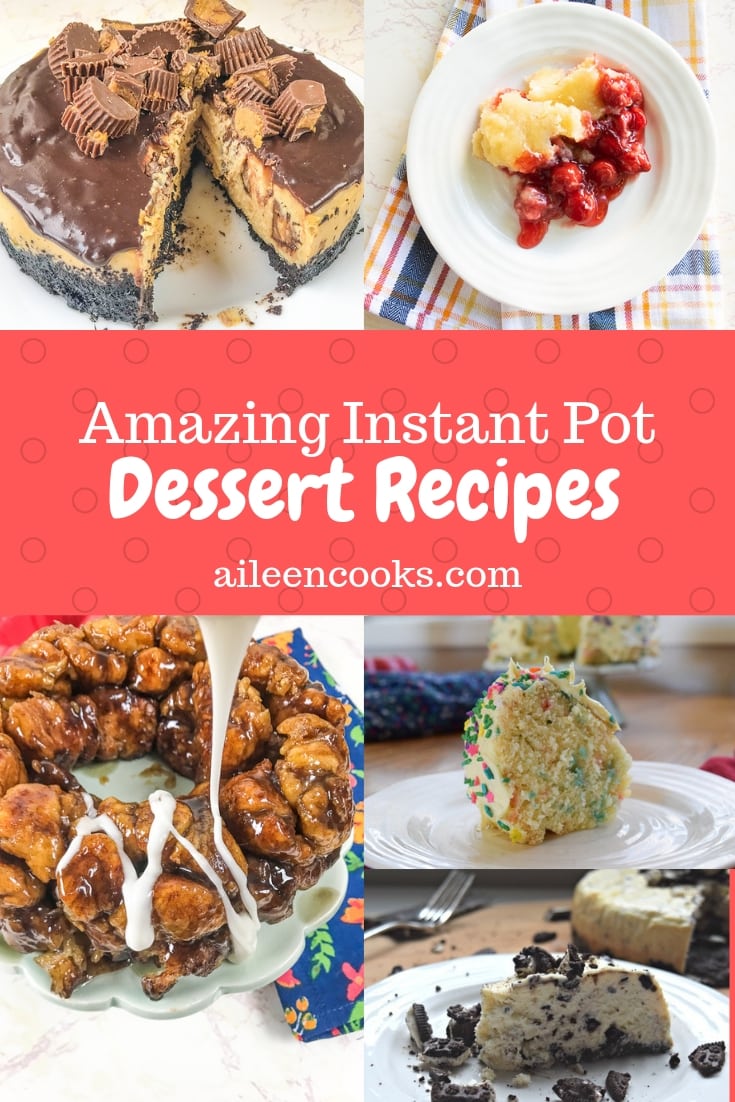 Before we jump into the list of instant pot desserts, I'm going to answer some frequently asked questions about cooking desserts in the instant pot. We hope these little tips are helpful to you as you experiment with making dessert in your pressure cooker.
Can you use ramekins in instant pot?
Yes. We love making individual desserts using ramekins in the instant pot. Just divide up your chosen recipe into 4 ramekins. Wrap them tightly with foil and place in the instant pot over a trivet and 1 cup of water. You will need to stack the ramkeins to make them fit.
Please note that you will need to cut the cook time down if dividing up a recipe as the smaller portions will cook faster.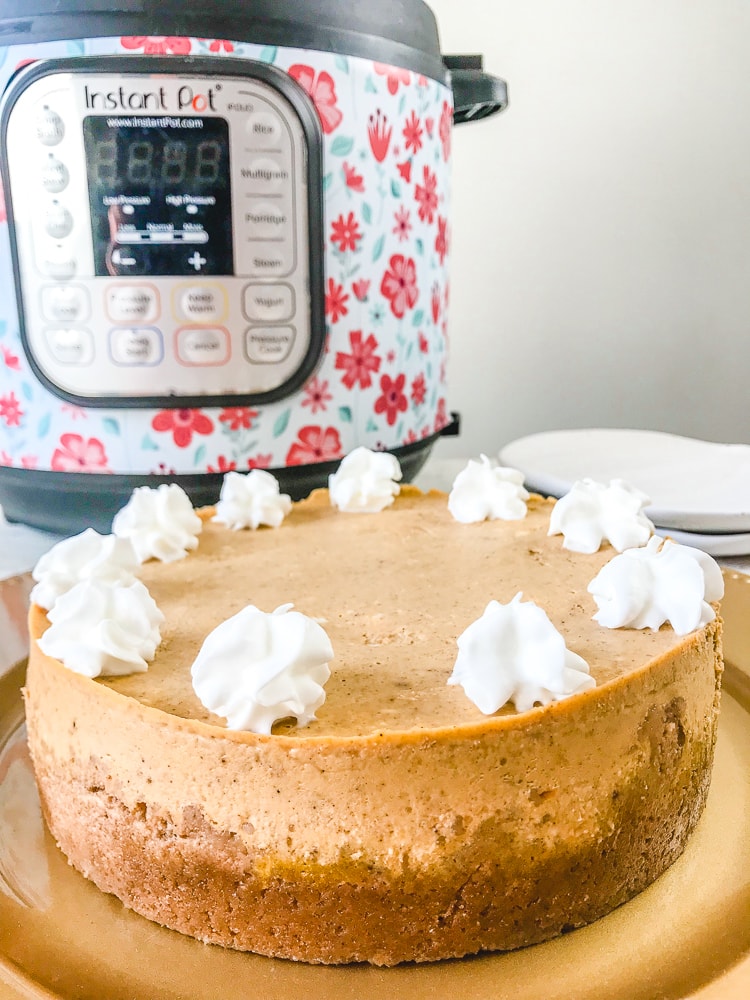 What pans can go in instant pot?
Glass, aluminum, silicone, and cermaic pans. The most important thing to keep in mind is it will need to fit inside the pot. We reccomend lookinng for 7-inch wide pans for your instant pot. Here are a few of our favorites:
Can I use Pyrex in an instant pot?
Yes. Glass baking dishes like Pyrex work well in the instant pot.
Can any springform pan be used in an instant pot?
Any brand of springform pan may be used. However, it must fit inside your instant pot. For 6 and 8 quart instant pots, you will need a 7-inch spring form pan. If cookinng with an instant pot mini, you will need a 6-inch springform pan.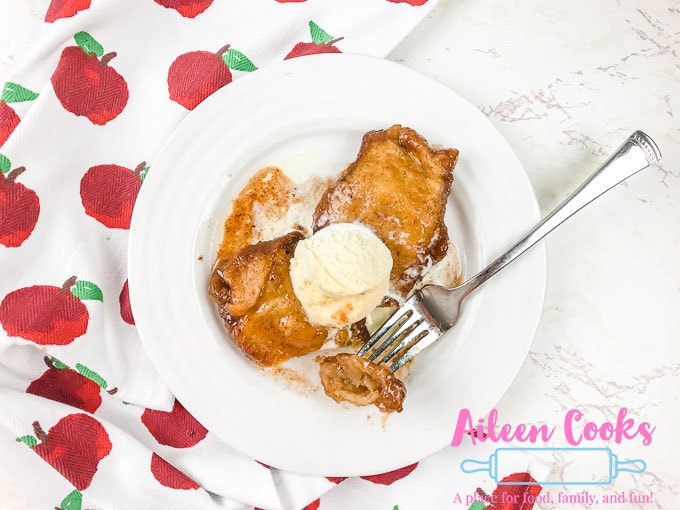 Can you put foil in a pressure cooker?
Yes. We regularly use foil in our instant pot recipes. We use it both to cover pots inside the instant pot and to create a foil sling to easily lift pans out of the instant pot after cooking.
All of our Instant pot recipes
If you love cooking with your instant pot as much as I do, you may want to browse our full list of instant pot recipes and Ultimate Guide to the Instant Pot.
You can see our instant pot recipes broken down by category here:
We also have an instant pot recipe sharing group on Facebook and an entire chapter dedicated to instant pot desserts in our cookbook.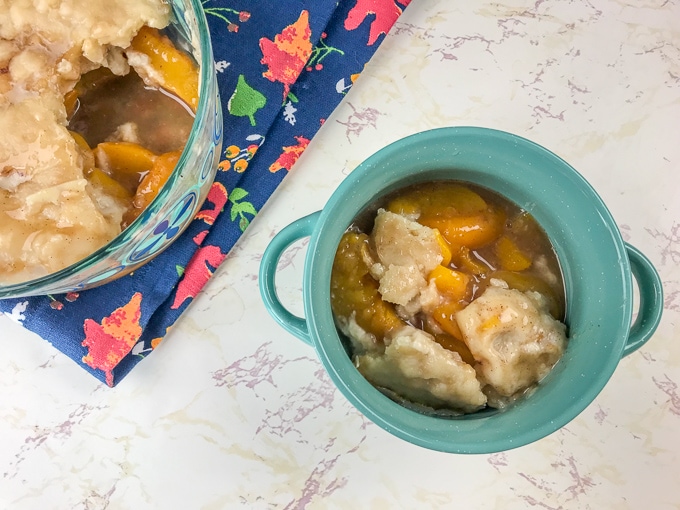 Which Instant Pot should I purchase?
We have three of the Instant Pot Duo line. It has all of the features we like and works great! We recommend the 8 quart for a family of 5 or more (or if you like to make large cuts of meat and entertain often). The 6 quart is great for a smaller family or couple. I don't recommend purchasing the mini as your primary pressure cooker, but it is great as a second pot for side dishes and desserts!
[mv_create title="Instant Pot Dessert Recipes" type="list" layout="grid" thumbnail="https://aileencooks.com/wp-content/uploads/2019/09/instant-pot-pumpkin-cheesecake7.jpg" key="348″]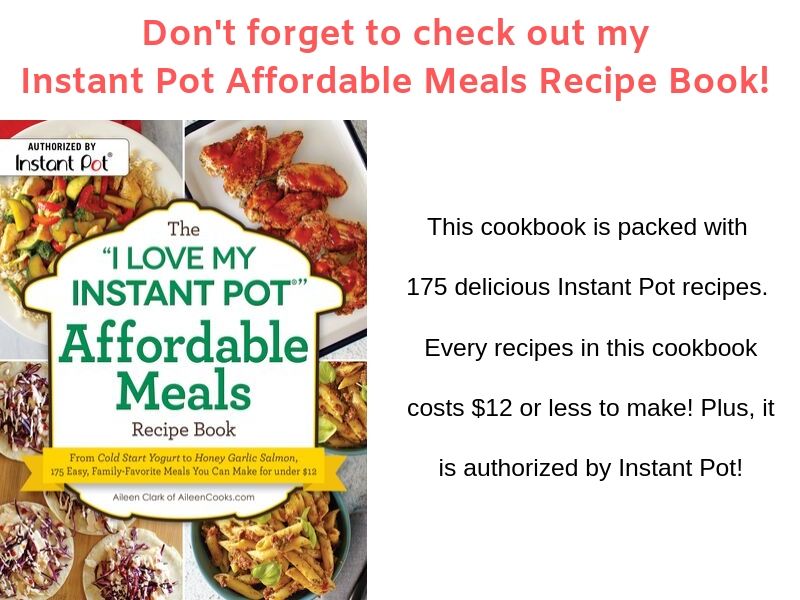 We love our instant pot desserts around here but it's hard to pick a favorite! Leave a comment and let us know which one is your favorite.