Are you looking for delicious Instant Pot Dessert Recipes? We have you covered with everything from cheesecake to cherry cobbler and apple crisp to monkey bread. There is an instant pot recipe for everyone on this list!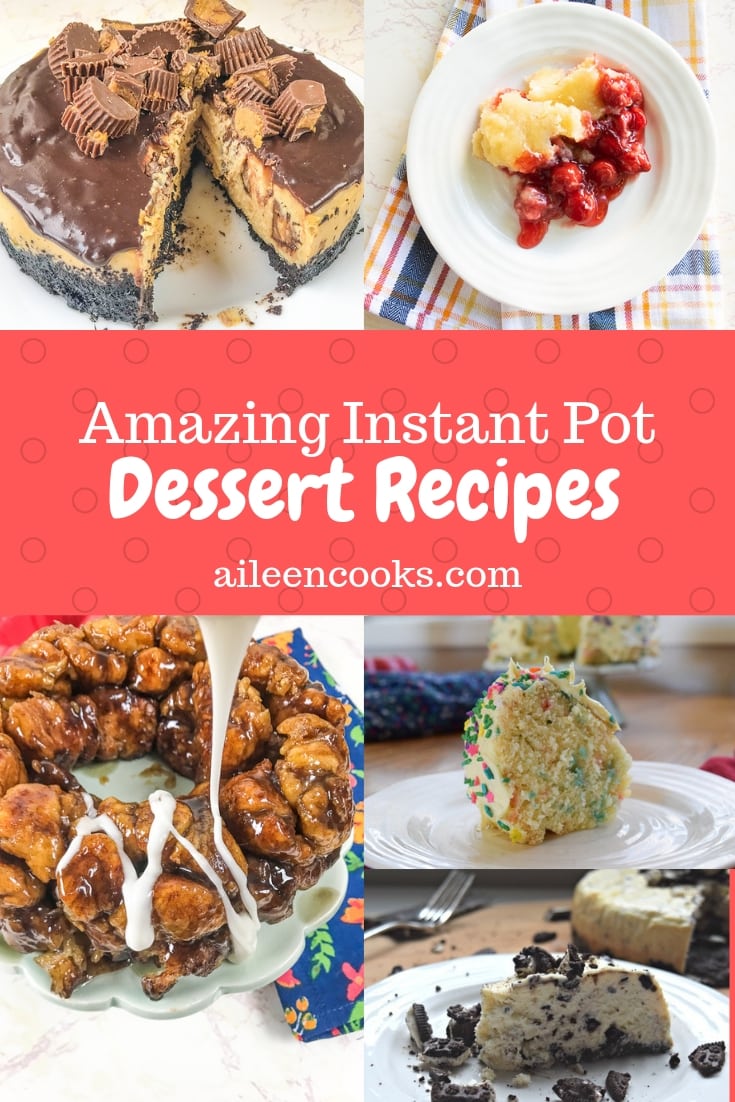 Before we jump into the list of instant pot desserts, I'm going to answer some frequently asked questions about cooking desserts in the instant pot. We hope these little tips are helpful to you as you experiment with making dessert in your pressure cooker.
Can you use ramekins in instant pot?
Yes. We love making individual desserts using ramekins in the instant pot. Just divide up your chosen recipe into 4 ramekins. Wrap them tightly with foil and place in the instant pot over a trivet and 1 cup of water. You will need to stack the ramkeins to make them fit.
Please note that you will need to cut the cook time down if dividing up a recipe as the smaller portions will cook faster.
What pans can go in instant pot?
Glass, aluminum, silicone, and cermaic pans. The most important thing to keep in mind is it will need to fit inside the pot. We reccomend lookinng for 7-inch wide pans for your instant pot. Here are a few of our favorites:
Fat Daddio 7-inch cheesecake pan
Fat Daddio 7 inch by 3-inch cake pan
Can I use Pyrex in an instant pot?
Yes. Glass baking dishes like Pyrex work well in the instant pot.
Can any springform pan be used in an instant pot?
Any brand of springform pan may be used. However, it must fit inside your instant pot. For 6 and 8 quart instant pots, you will need a 7-inch spring form pan. If cookinng with an instant pot mini, you will need a 6-inch springform pan.
Can you put foil in a pressure cooker?
Yes. We regularly use foil in our instant pot recipes. We use it both to cover pots inside the instant pot and to create a foil sling to easily lift pans out of the instant pot after cooking.
Instant Pot Cinnamon Roll Recipes
We have shared several instant pot cinnamon roll type posts on our blog. They are all so good, it's hard to choose just one!
Make these gooey and sweet instant pot cinnamon rolls in under an hour with your electric pressure cooker.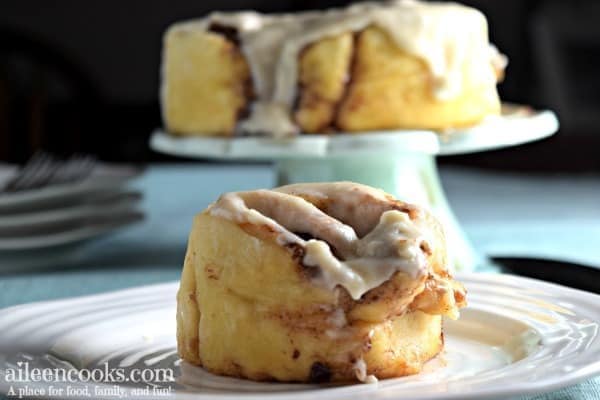 Want to save time? Make these sweet and tender Instant Pot Pillsbury Cinnamon Rolls today! They make the perfect sweet breakfast treat with way less work!
It won't get any tastier than this Instant Pot Monkey Bread recipe. It is ooey and gooey like a cinnamon roll and drizzled with perfectly sweet vanilla icing.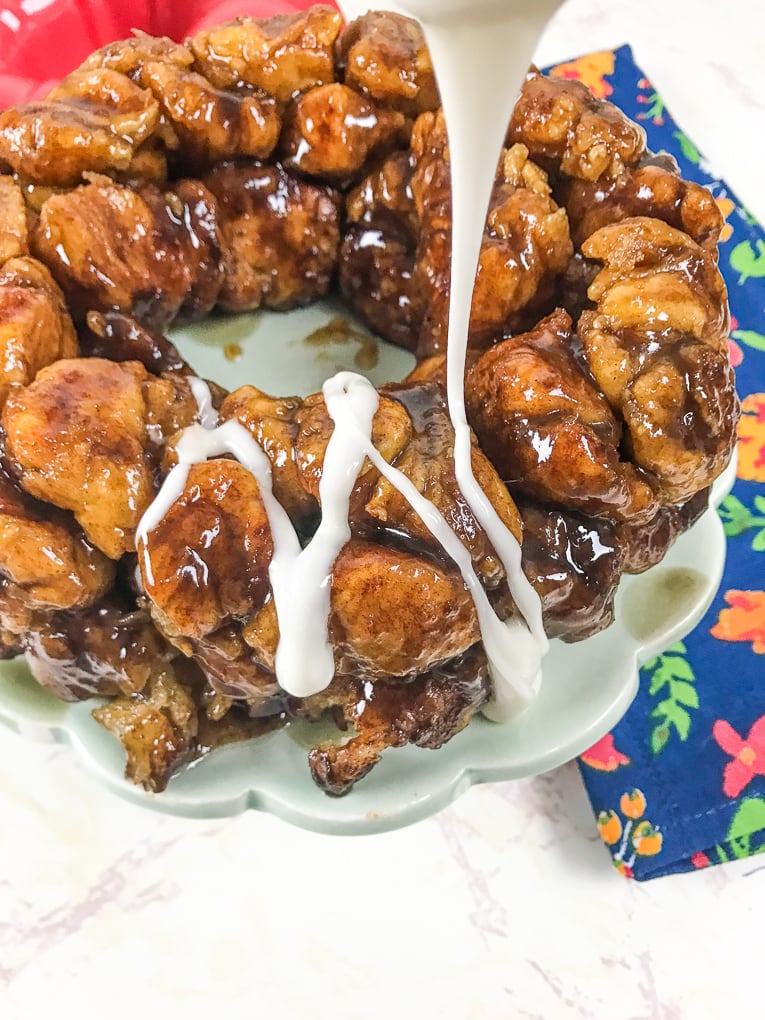 Instant Pot Dessert Recipes with Fruit
With the sweet-tart cherries and the chewy cobbler topping, Instant Pot Cherry Cobbler perfect for a holiday meal or just an ordinary Friday night.
Are you looking for a delicious Instant Pot Peach Cobbler recipe? You've come to the right place! We teach you how easy it is to make this classic instant pot dessert recipe without cake mix.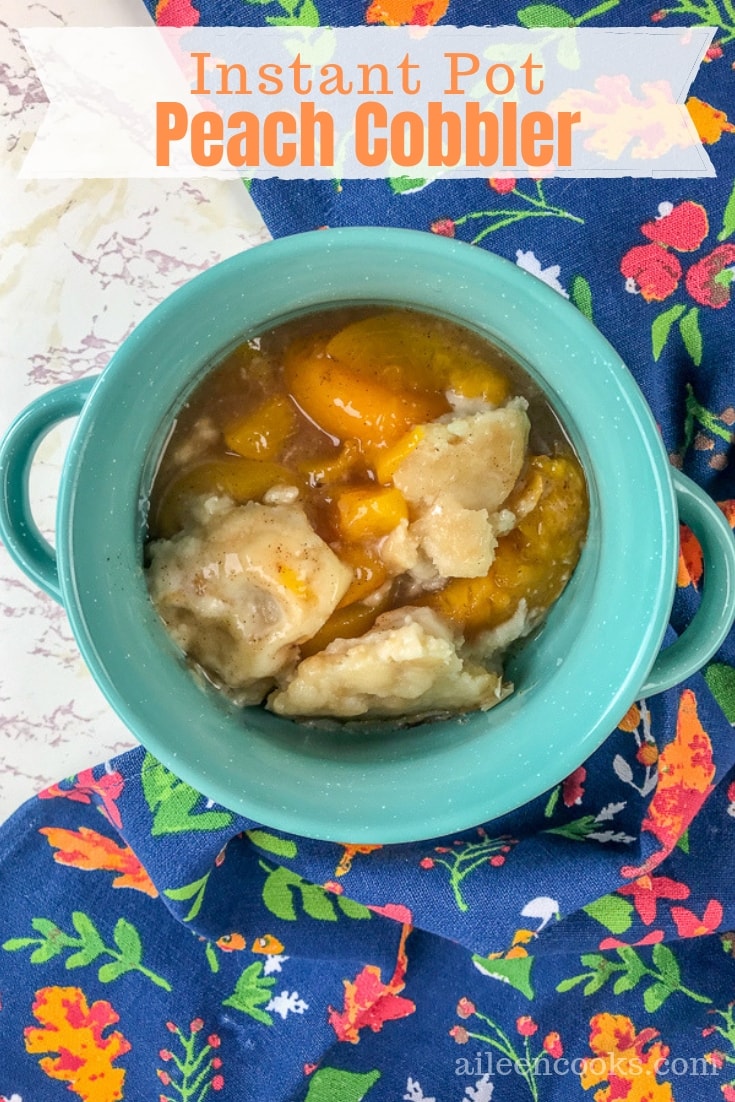 We also have a whole list of instant pot banana desserts you won't want to miss! We have everything from banana bread to banana cheesecake.
Instant Pot Apple Dessert Recipes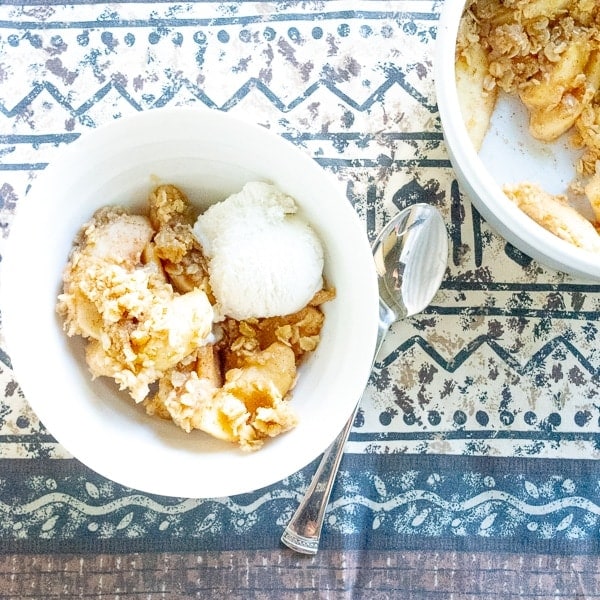 This instant pot apple crisp is so good! It's a quick and easy recipe that tastes amazing!
These instant pot apple dumplings are also very tasty and easy to make. They taste like an apple pie with a lot less work. It makes it easy to whip up on an ordinary Sunday versus a holiday.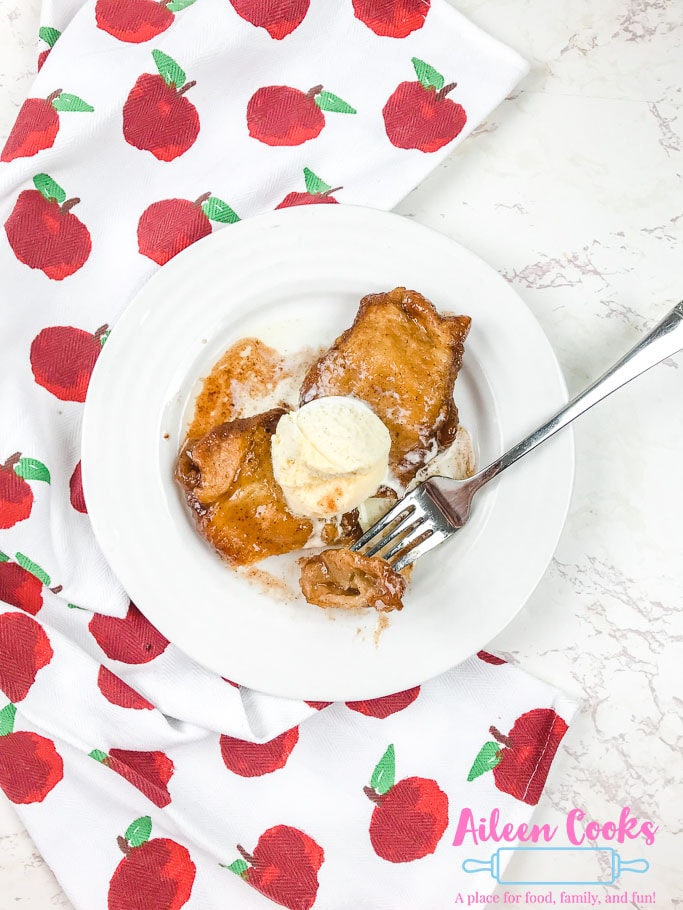 This tasty instant pot apple cider is so easy to make in your pressure cooker! Homemade apple cider is made with green and red apples, an orange, cinnamon sticks, and cloves.
Make this creamy and rich instant pot apple butter in under an hour! We show you how easy it is to make this special fall treat with our no-peel method!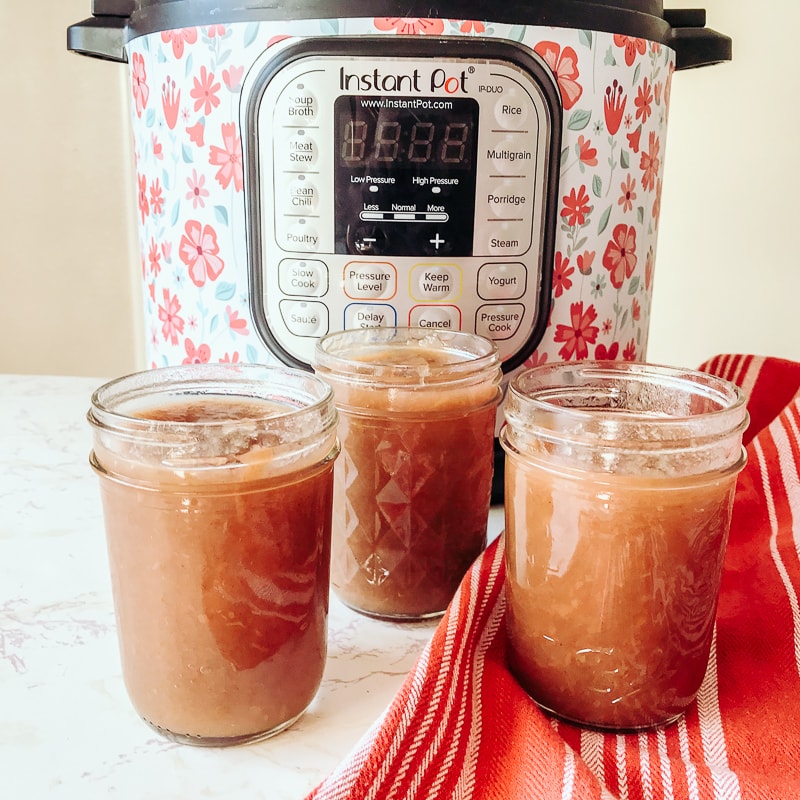 Instant Pot Applesauce is so easy to make and tastes great! Just throw together some apples and spices and come back to a perfectly sweet fall treat!
See the full list of instant pot apple dessert recipes here.
Instant Pot Jam Recipes
We love making freezer jam in our instant pot! We have two tasty instant pot jam recipes for you, plus lots of tips and tricks for succesful jam making!
This instant pot peach jam is very popular every summer! We have also included a variation for those who like to can their own jam. Enjoy!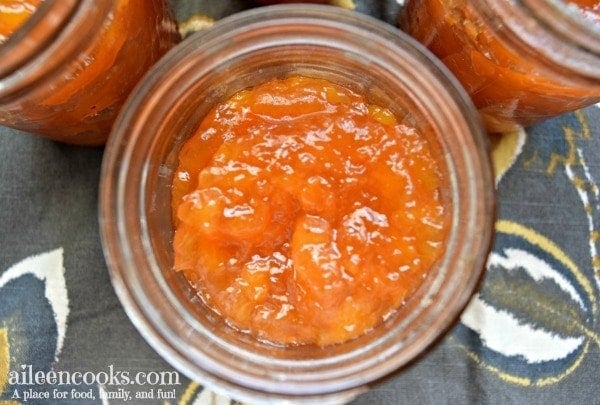 This instant pot apricot jam is also quite tasty and easy to make in the instant pot. We made it with apricots from our tree and it was oh so good!
Instant Pot Cheesecake Recipes
You need this instant pot oreo cheesecake in your life! It's creamy and delicious with just the right crunch from the chocolaty Oreo cookies.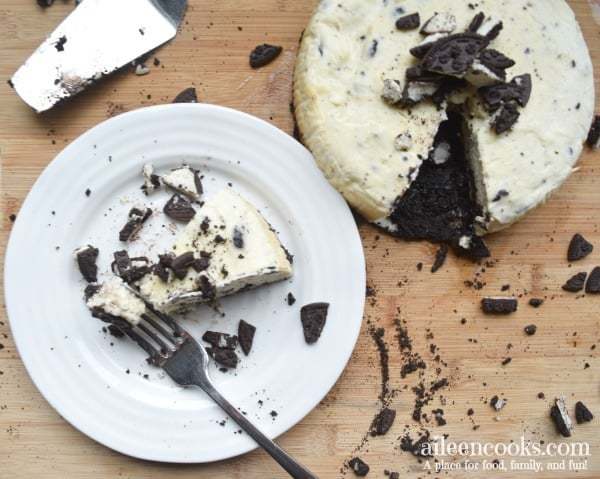 Make this Instant pot Reese's Cheesecake tonight! This instant pot dessert has a chocolate cookie crust with a peanut butter cheesecake filling topped with chocolate ganache and chopped peanut butter cups.
Instant Pot Pumpkin Cheesecake is a creamy and delicious instant pot pumpkin recipe that you won't want to miss this Fall! We love how easy it is to make a delicious and crowd-pleasing pressure cooker pumpkin cheesecake in the instant pot!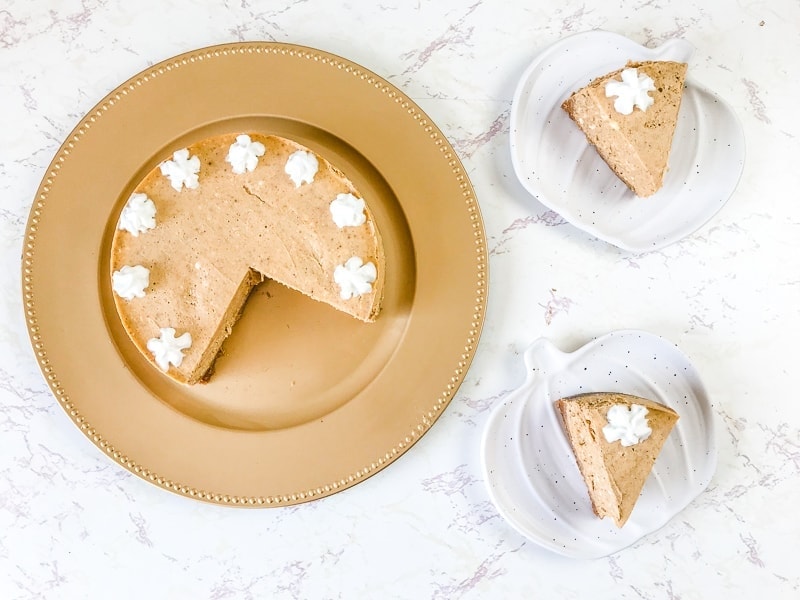 Instant Pot Cake Recipes
Make a deliciously moist instant pot cake with just a handful of ingredients in under an hour! Instant Pot Funfetti Cake is one of those instant pot desserts you will make again and again.
Make this tasty instant pot pineapple upside-down cake tonight! It comes out so moist with a carmelized fruit topping. Plus it is so pretty to serve – even if you aren't a talented cake decorator!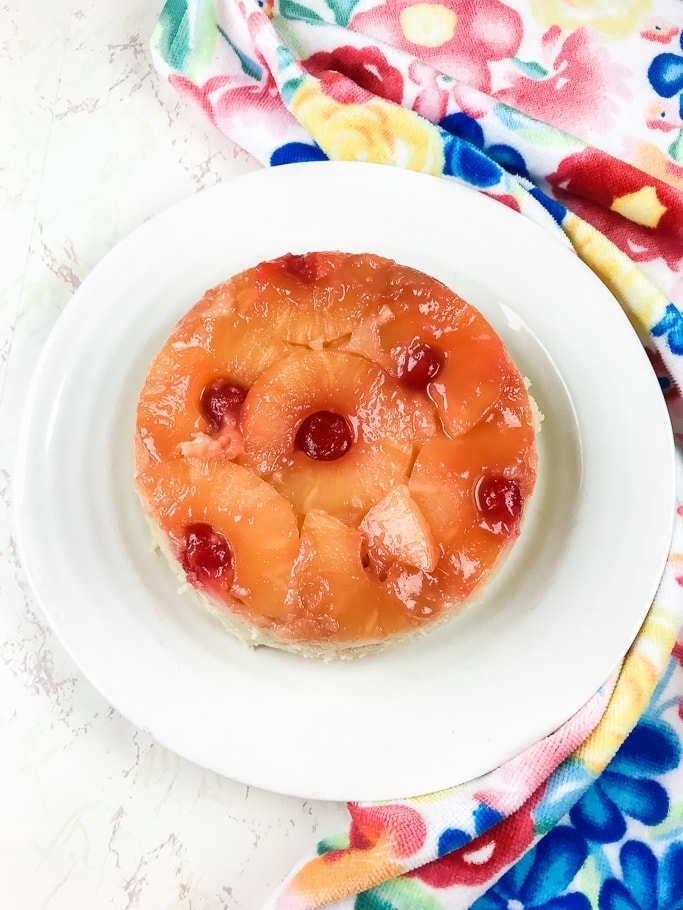 Check out our full list of instant pot cake recipes.
We love our instant pot desserts around here but it's hard to pick a favorite! Leave a comment and let us know which one is your favorite.