We love bar cookies so we put together this list of easy to make (and eat) cookie bar recipes! We have everything from cheesecake stuffed chocolate chip cookie bars to peanut butter cup cookie bars.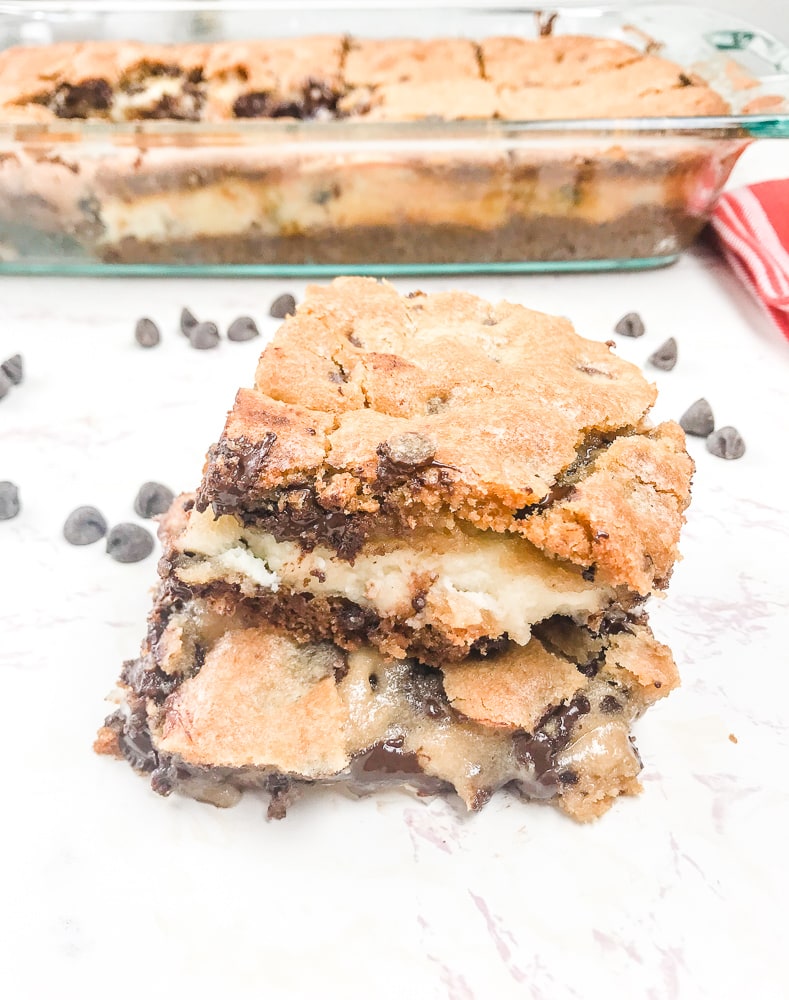 Do you have a favorite cookie bar? I find it hard to choose just one! We love cookie bars because they take less time than traditional cookies. Once the batter is made, they go into a pan and bake all at once!
There is no dealing with multiple batches and five cookies sheets. You just put one pan in the oven and come back to a huge dish of delicious cookie bars.
Cookie Bar FAQs
How many bars can you get out of a 9×13 pan?
Depending on how big you cut your bars, you can get anywhere from 12 to 36 cookie bars out of one 9 x 13 pan.
How do you know when a cookie bar is done?
The easiest way to check if a cookie bar is done is by inserting a clean toothpick into the center of the cookie bars. If it comes out clean, it is done. If it comes out with bits of batter stuck to it, it still needs more time to cook.
Keep in mind that if you stick your toothpick into a chocolate chip, it will always come out dirty. So it is best to avoid any chocolate morsels when checking for doneness.
If you don't have a toothpick, you can also use the tines of a fork. But again, watch out for chocolate chips!
What is an example of a bar cookie?
A bar cookie is essentially a baked good cooked in bar form. They are usually baked in a square 8×8 or rectangular 9×13 baking dish. Here are some examples of bar cookies:
Blondies
Brownies
Snickerdoodle Bars
Cake Mix Bars
Chocolate Chip Cookie Bars
Did you try any of these Cookie Bar Recipes? Let us know what you thought in the comments!