Are you looking for Low Carb Instant Pot Recipes? We have everything from instant pot stuffed peppers to low carb porcupine meatballs and everything in between! Bookmark this page for a delicious list of healthy and easy low carb recipes made in a pressure cooker.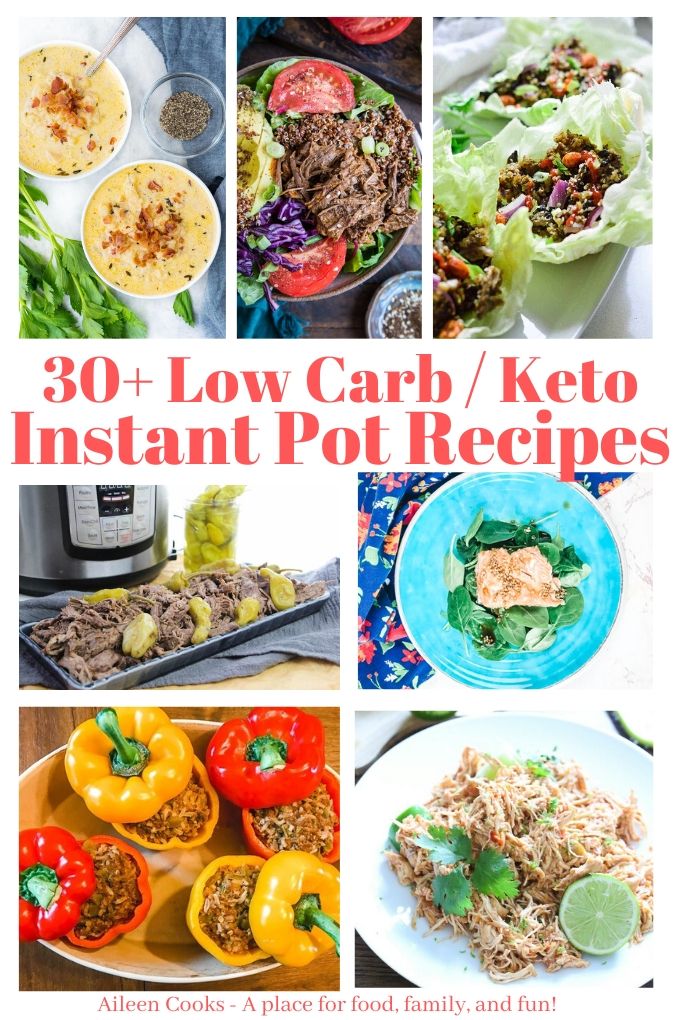 As we start the new year, I know many people are trying to reset from all of the sweets and heavy foods we ate during November and December. To help you find inspiration, so you are not eating the same boring recipe day after day, I put together a list of Low Carb Instant Pot Recipes from my website, aileencooks.com along with recipes from other great food bloggers who specialize in instant pot and/or low carb recipes.
Make sure you also join our instant pot recipe sharing group on facebook, check out our instant pot cookbook, and sign up for our newsletter!
Low Carb Instant Pot Recipes
Did you try any of these low carb instant pot recipes? Let us know which one you tried in the comments!