Fairytale Town with Three Kids
We took a trip to Fairytale Town in Sacramento, CA last week during spring break. I took all three kids (ages 5, 3, and 1) along and I was the only adult. Keep reading to find out what we thought and if we will visit again.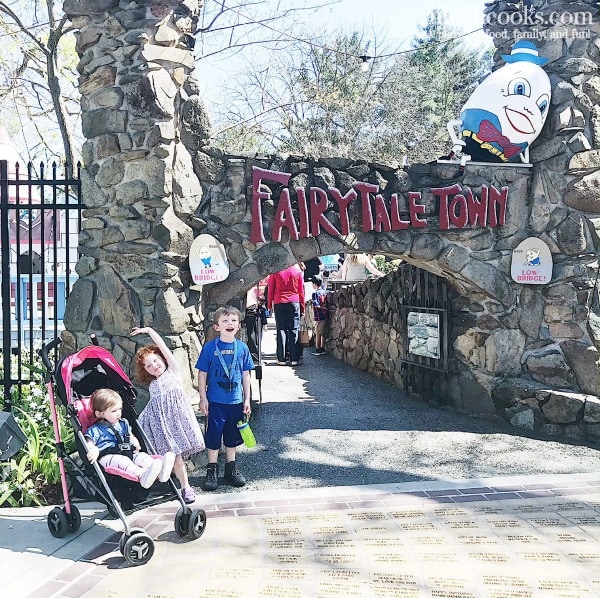 Admission to Fairytale Town
We paid just $5 per person to visit because we went during the week. Weekend admission is $6. Either way, this is an amazing deal! Kids under 2 are free, so I did not have to pay for the baby. Compared to other places, the admission is very affordable!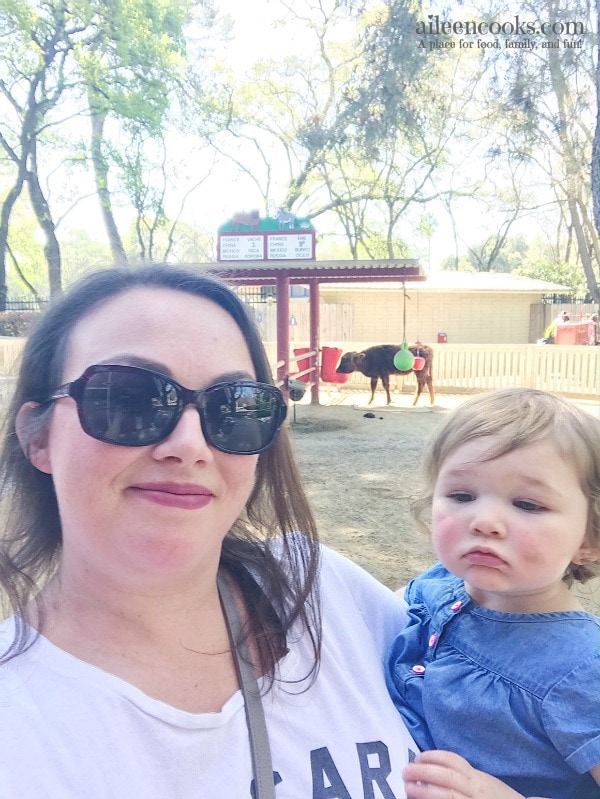 Discounts to Fairytale Town
We did also get a discount during our visit. I was able to get a pass for 1 free admission through our local Discover and Go. Make sure you are signed up for this awesome program through your local library. We have visited many places over the years for cheap or free.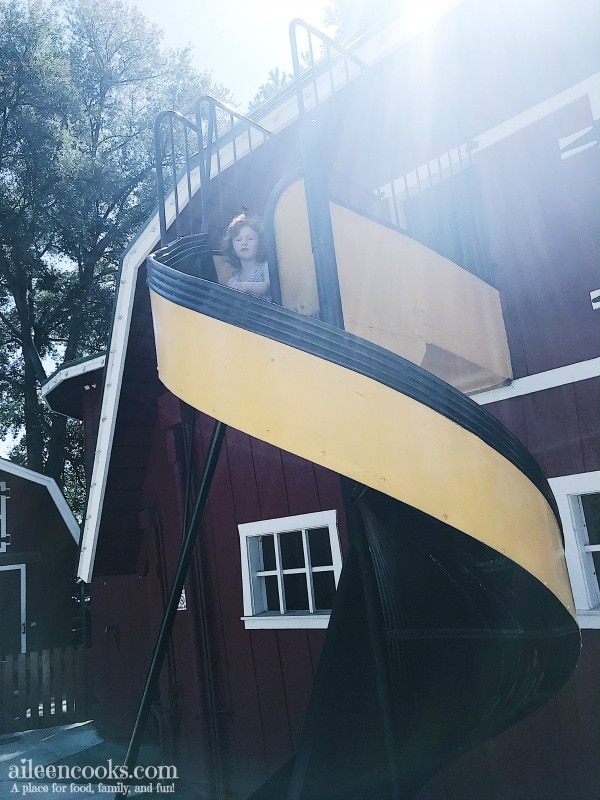 Playtime
We spent roughly 3 hours at Fairytale Town. It was a lot of fun but definitely geared toward the under 6 set. There were lots of places to climb and too many slides to count. There were also lots of statues of our favorite fairytale characters. My children also enjoyed their farm animals and spiders on display (behind glass).
Every area has a special place to put their magic key. The key is two-sided, one side plays music and the other tells a story. We purchased just one key and the kids took turns. Surprisingly, my kids did not fight over the key at all. There were so many other things to do, it was not an issue.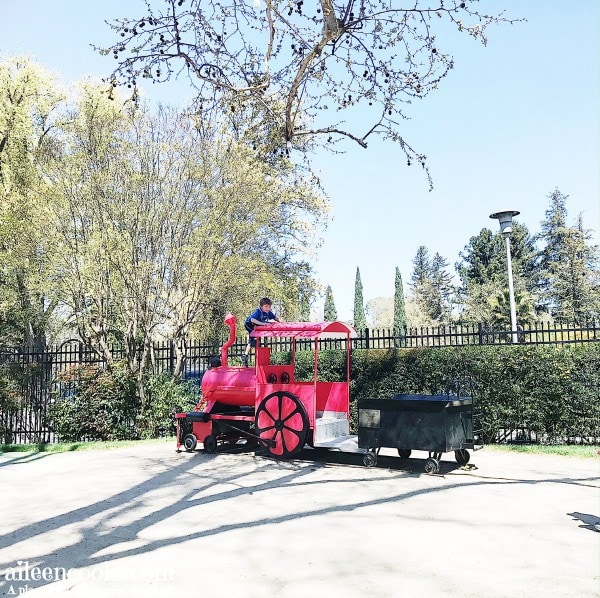 Old Time Charm
This place definitely has old time charm. It reminds me a lot of Children's Fairyland in Oakland, CA that we used to visit frequently when we lived closer. I love how clean and well kept Fairytale Town is – especially for the price! It is filled with big mature shade trees – which I'm sure is great in the summer. All of the buildings have tons of detail and are beautifully crafted. There are also ramps everywhere, making stroller life a breeze.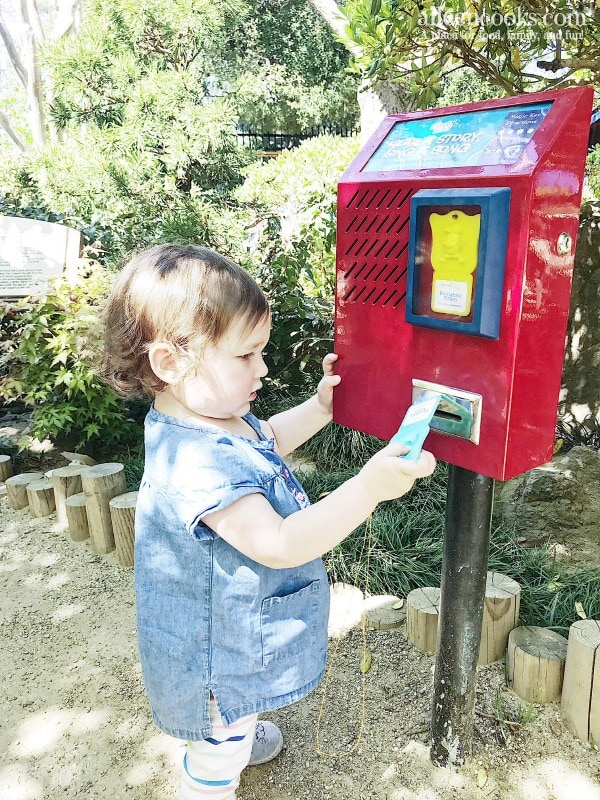 The Dish & Spoon Cafe
I didn't make it go right to pack lunches for us and that was a mistake. I spent more than double our admission costs on food for myself and three kids. Which would have been fine, but the main offering for kids was hot dogs and corn dogs. It felt like a lot of money to spend on not very much food and my son was still hungry. They also don't offer plastic knives to cut up the corn dogs. I was pretty disappointed with that since hot dogs are a known choking hazard and Fairytale Town caters to young children.

Bathrooms
We visited the bathroom one time during our visit and I was very happy with them. Although they weren't big (we had to wait in line for a few minutes), they did have little potties and sinks for the little kids. This always makes my life so much easier and gets my resistant 3-year-old more excited to take a potty break.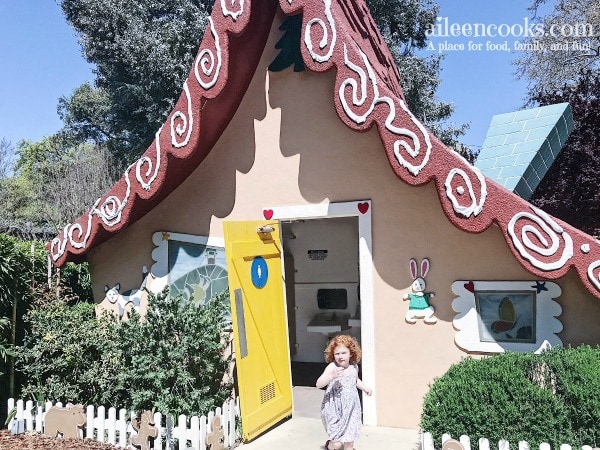 Will we visit again?
Overall, we really loved Fairytale Town and will visit again. I already promised the kids we could go again with their dad. Next time, we will pack our lunches and spring for ice cream at the cafe. 🙂
Have you visited Fairytale Town? What did you think?