Learn how to make a fleece tie blanket with this easy tutorial. This no-sew blanket is perfect for gifts and takes just a couple of hours to complete.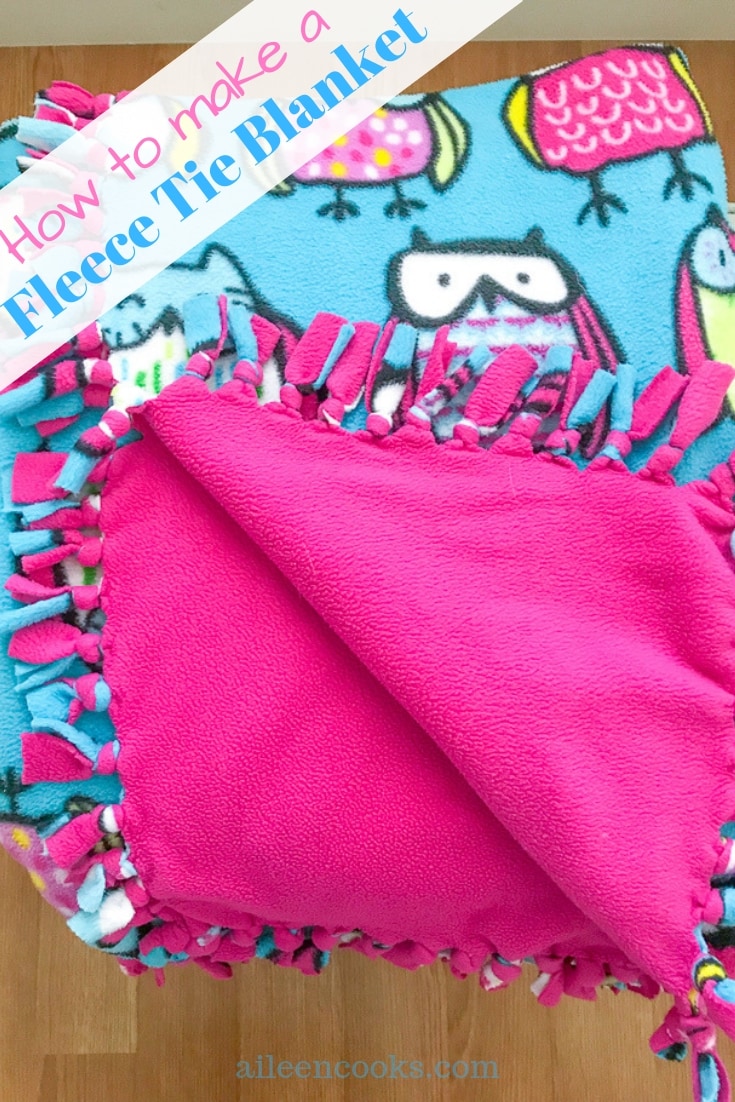 I love these fleece tie blankets because they are so simple and they hold up for years. I made my first one for my niece when she was a baby. She is now 15 and the blanket is still going strong. It amazes me when I come to my sister's house and still see that blanket in her room. It is still really soft and has stayed together all of these years later.
Another great thing about fleece tie blankets is you don't have to know how to sew or own a sewing machine to make this blanket. It's a simple project with great results.
I have made 6 of these no-sew fleece tie blankets over the years and finally decided to share a tutorial on my blog. Mainly because it is so easy and I love making them!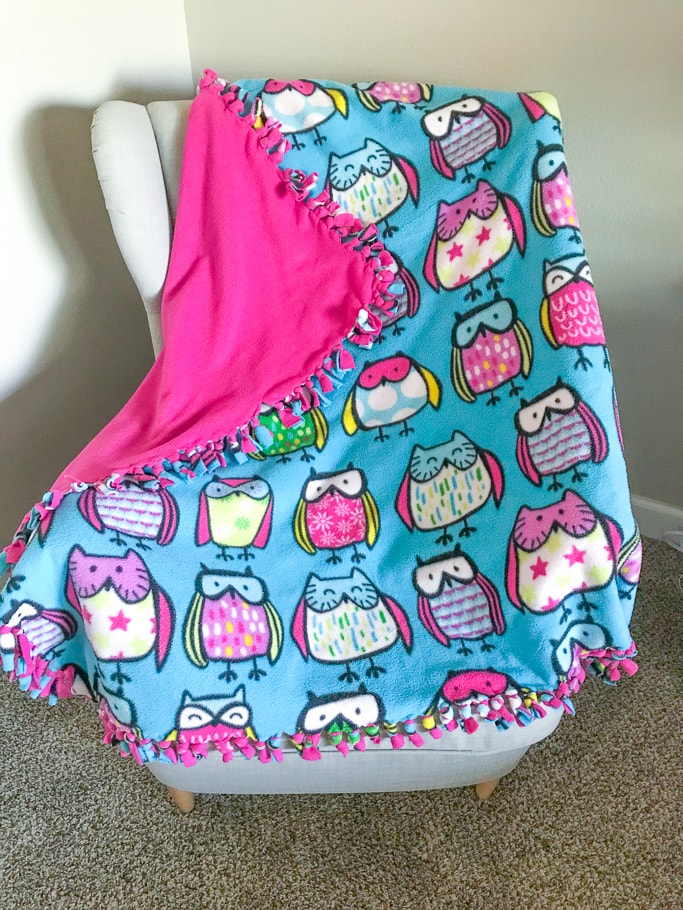 Supplies Need for a no-sew fleece tie blanket
2 pieces of coordinating fleece, 1.5 yards each (or larger, depending on the size blanket you want to make)
Scissors
Measuring Tape
How to pick the fleece fabric
When picking your fleece, I recommend picking a print you like and then selecting a color within the print in a solid. I used this owl fabric and found a pink that matched the pink in the owl fleece.
You could also pick two different patterns with coordinating colors, or two different solid colors. Just don't pick two of the same fabric. Otherwise, it will be pointless to take the time to make it a tie blanket.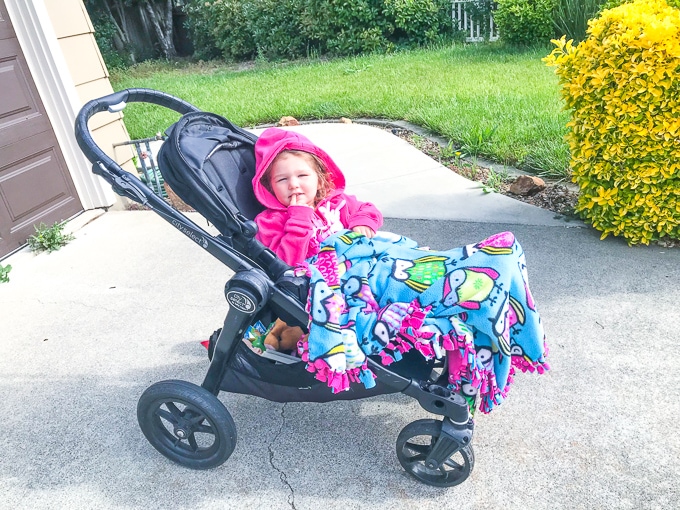 How do you wash a fleece blanket?
Was your fleece tie blanket in cold water on the gentle cycle. Then you may hang dry your blanket or dry it in the dryer on low.
Should you wash fleece before making a no-sew blanket?
No. There is no need to wash the fleece ahead of time. Since you are working with two pieces of the same type of fabric, they will shrink at the same rate (very little).
How to make a fleece tie blanket
1. Cut fleece. Cut your fabric down to the size you want it but add 4 inches. So, if you want a 3 foot by 2 foot blanket, you will cut the fabric to 3 foot 4 inches by 2 foot 4 inches. If you bought 1.5 yards of both and like that size, just trim them down so they match. You can do this by laying one on top of the other and cutting off any excess fabric on the sides.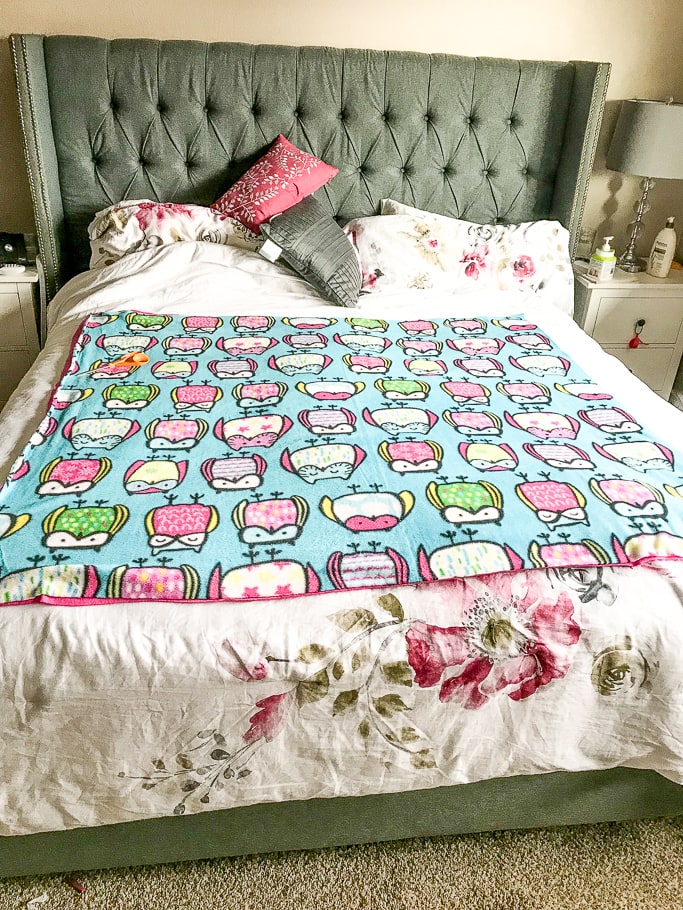 2. Arrange fleece. Make sure you both pieces of fabric pointing out and lay one on top of the other.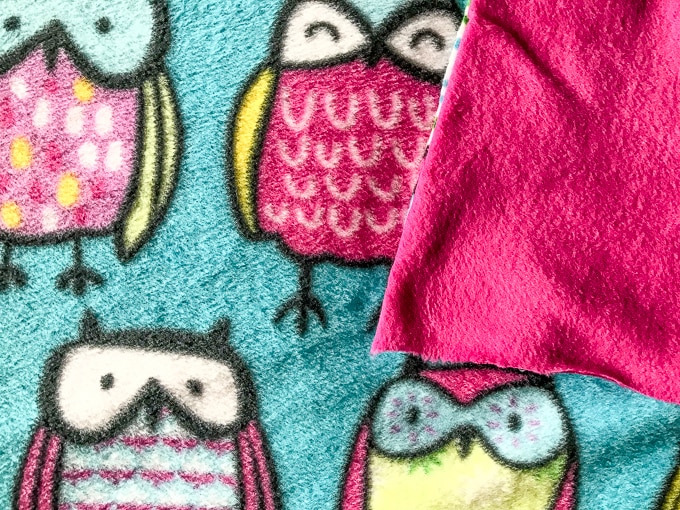 3. Cut slits. Start making 1 inch wide and 3 inch long slits along one side of the blanket.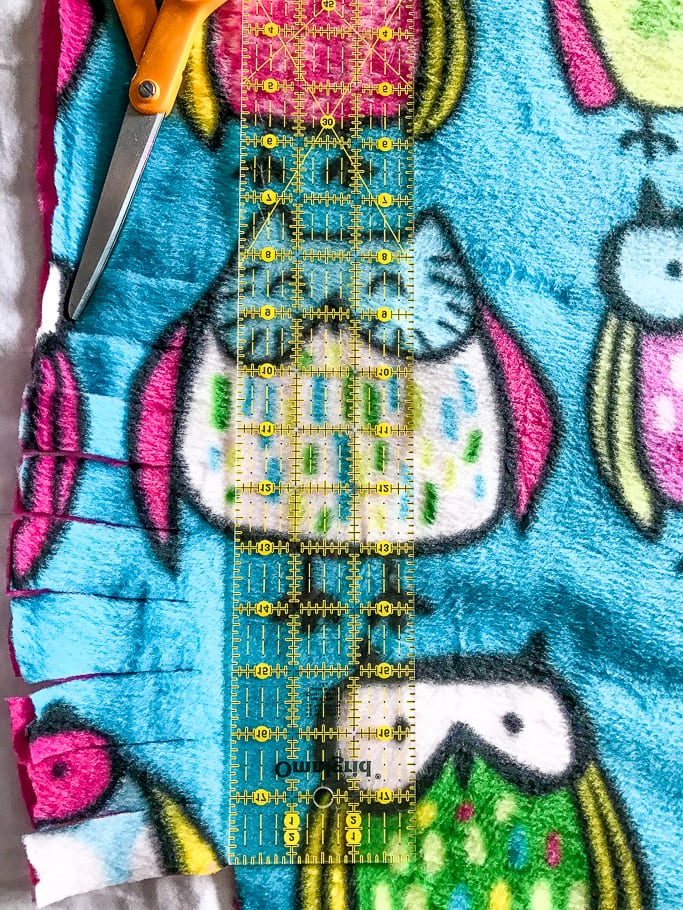 4. Cut a square from each corner. When you get to the end of the side, you will want to cut a 3 inch by 3 inch square in the corner.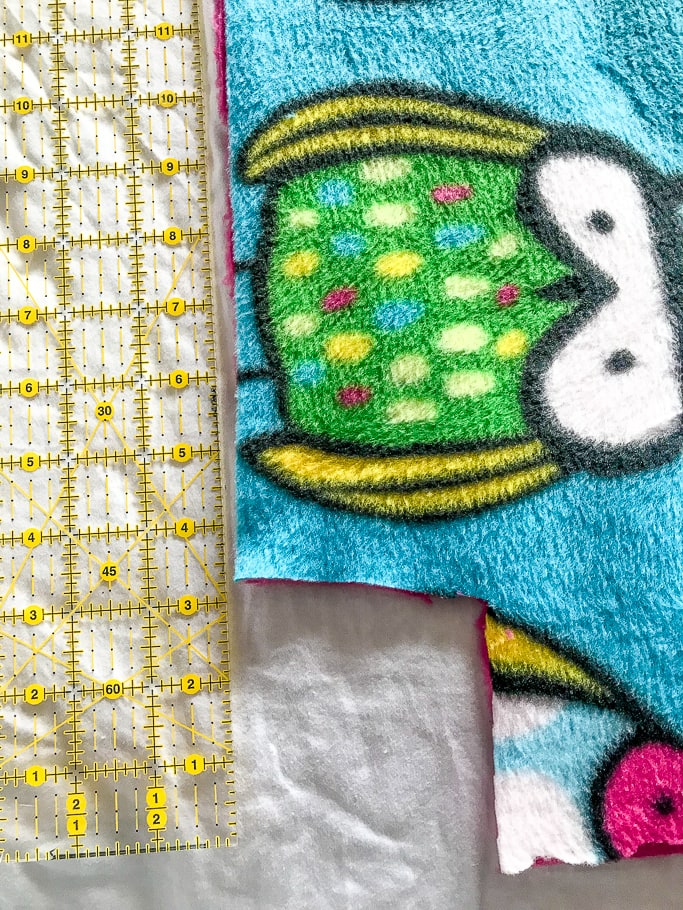 5. Tie strips. Start tying your strips of fabric by making a circle with the two strips together and then pulling the end through the circle. Work your way down until you have tied a whole side of the blanket.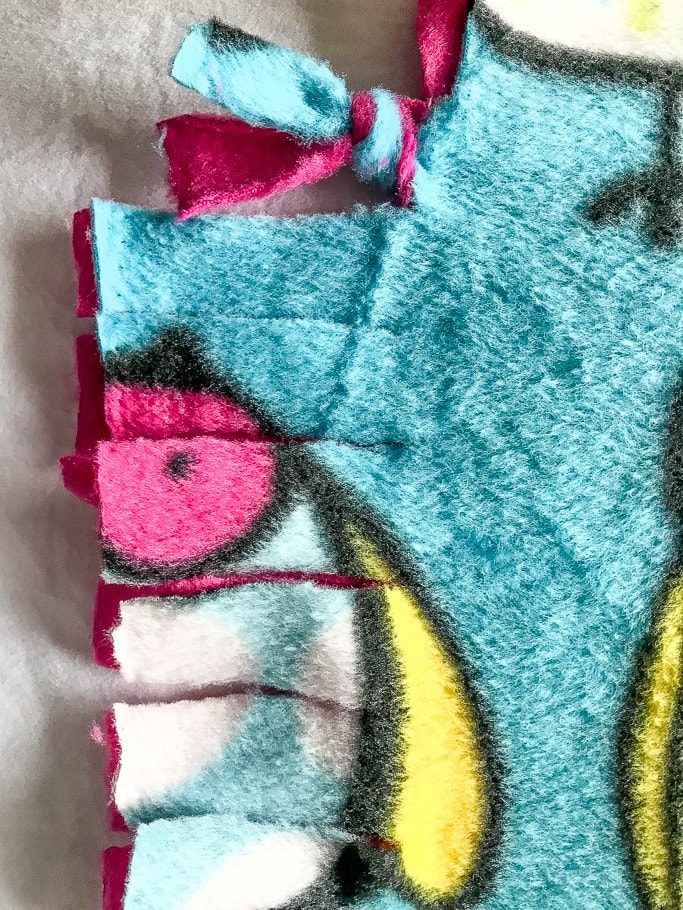 6. Repeat on each side. Repeat with the remaining sides – making slits, cutting out the square in the corners, and then making ties.
7. Finish blanket. Once you're finished with all four sides, your blanket is complete. Now you can sit and enjoy it while watching your favorite show or give it as a gift made with love.
If you are looking for other handmade gift ideas, check out this burp cloth pattern and this superhero tooth fairy pillow.
No-sew fleece tie blankets continue to be my favorite because they are easy to make and are so warm and cozy.