A Weekend Away at the Wyndham Grand Clearwater Beach
This post is sponsored by the Wyndham Grand Clearwater Beach. All opinions are my own.
Are you thinking about sneaking away from the kids for some time to decompress and relax? Check out the Wyndham Grand Clearwater Beach. It's perfect for a weekend away with the girls!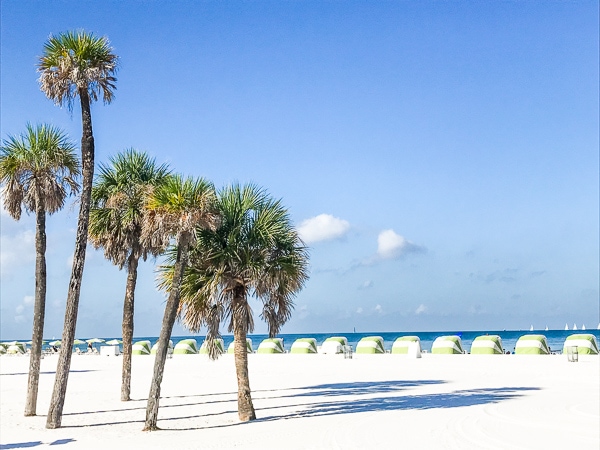 I had such a great time at the #ShareYourInfluence Blogger Retreat in Clearwater Beach, FL. It was so nice to meet some of my favorite bloggers in-person, discuss blogging strategy, and explore Clearwater Beach!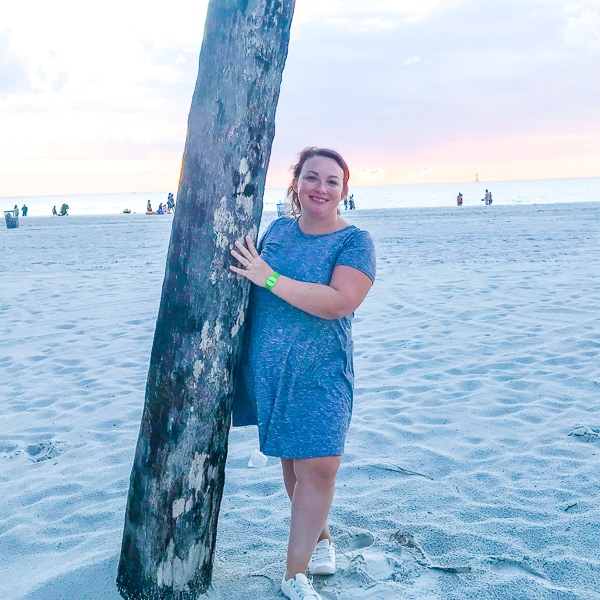 If you have been around since the beginning, you may remember a post I shard about leaving my kids for a weekend away with a friend. That was three years ago (before I was even pregnant with our third child) and I hadn't gone away since then. It was time. I was overdue for a weekend away and I couldn't have asked for a more perfect weekend…
Wyndham Grand Clearwater Beach
I stayed in an amazing room at the Wyndham Grand Clearwater Beach. The hotel is situated across the street from the Gulf of Mexico. When you walk in, you're greated with champagne or a mimosa (depending on the time of day).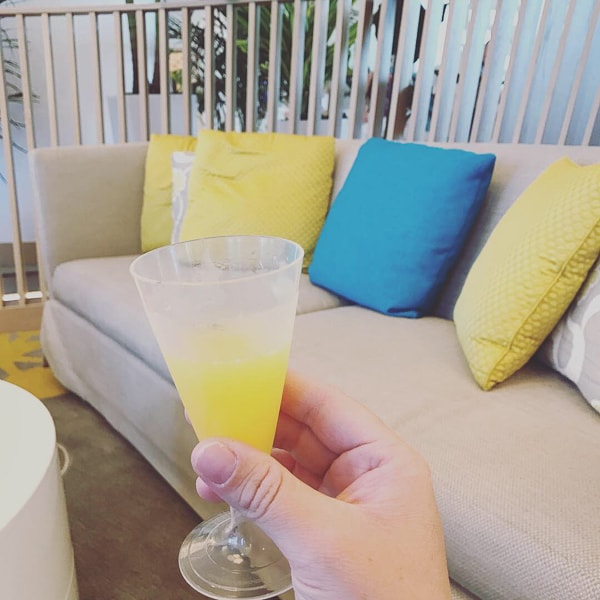 They have an expansive seating area set up to facilitate separate groups while still offering privacy. In their lobby is also a full bar and coffee shop serving Starbucks coffee. When I arrived, I was a little early (having taken a red-eye from California). I decided to check out their spa.
The Spa
I got a pedicure at their spa in their nail room. It was so relaxing, from the music to the scent, to the comfortable, yet beautiful spa chairs. I loved that they fit me in right away, without an appointment. I got to enjoy all the feels of a spa visit – fancy water included – at the last minute.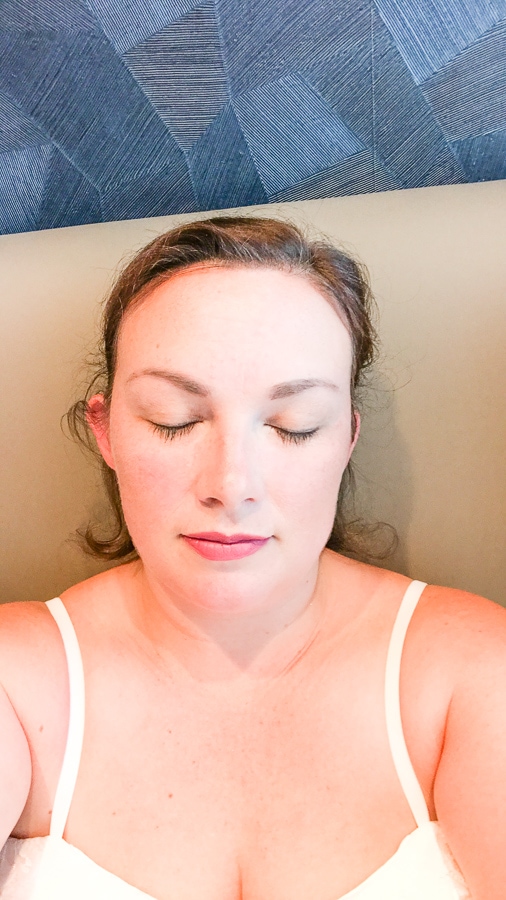 Once my pedicure was over, my room was ready. The people up front gave me a call to let me know my key was available. They managed to arrange an early check-in for me, which was great. I was dying to take a shower.
The Rooms
Let's talk about my room at the Wyndham Grand Clearwater. It was so pretty. I loved all of the patterns and prints on the furniture and decor. It was modern and relaxing.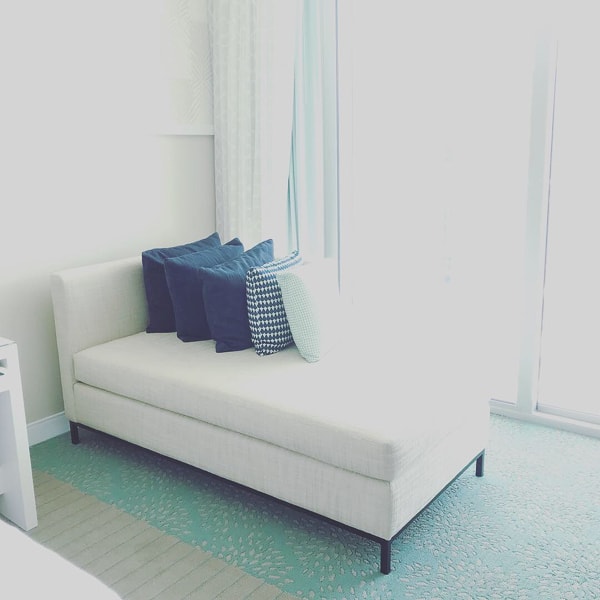 The bed was very comfortable and the shower was huge. I felt a little bad staying in such a nice room without my family, but it was nice to have a chance to relax and unwind.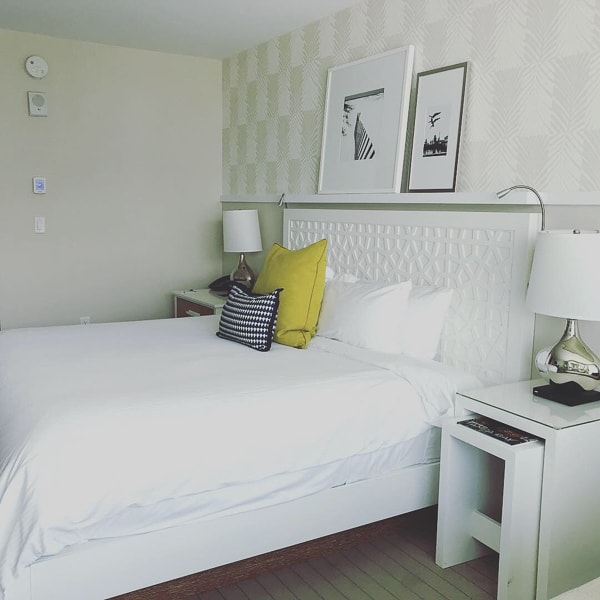 Do you want to know the best part about my room?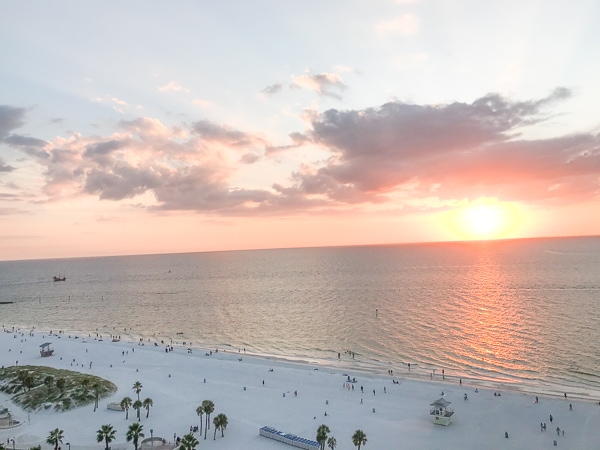 The view. It was breathtaking. Just look at that sand.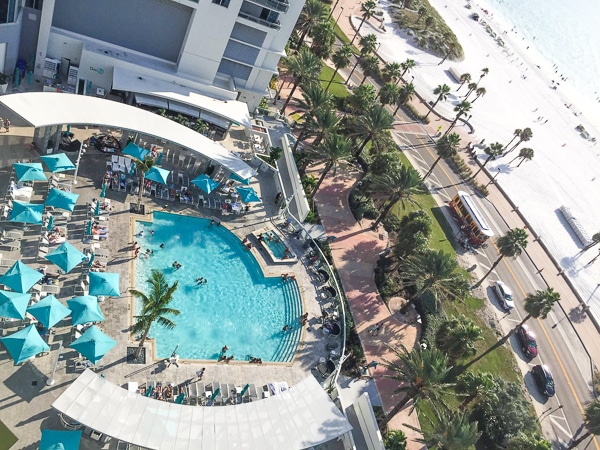 As you can see, I had a view of the beach, Gulf of Mexico, and the pool. The patio had a table and two lounge chairs. I ate breakfast out there on my last day and it was the perfect way to finish my trip.
The Room Keys
Okay, you are probably wondering why I am taking the time to write about the room keys at Wyndham Grand Clearwater Beach. It's important, though. Their room keys are watches. As in – they attach to your wrist, so you don't have to worry about keeping track of a key! It's genius, really. You can wear it all day and not have to fish through your purse when you get back to your room. Just hold your wrist up to the door and voila. Your door unlocks.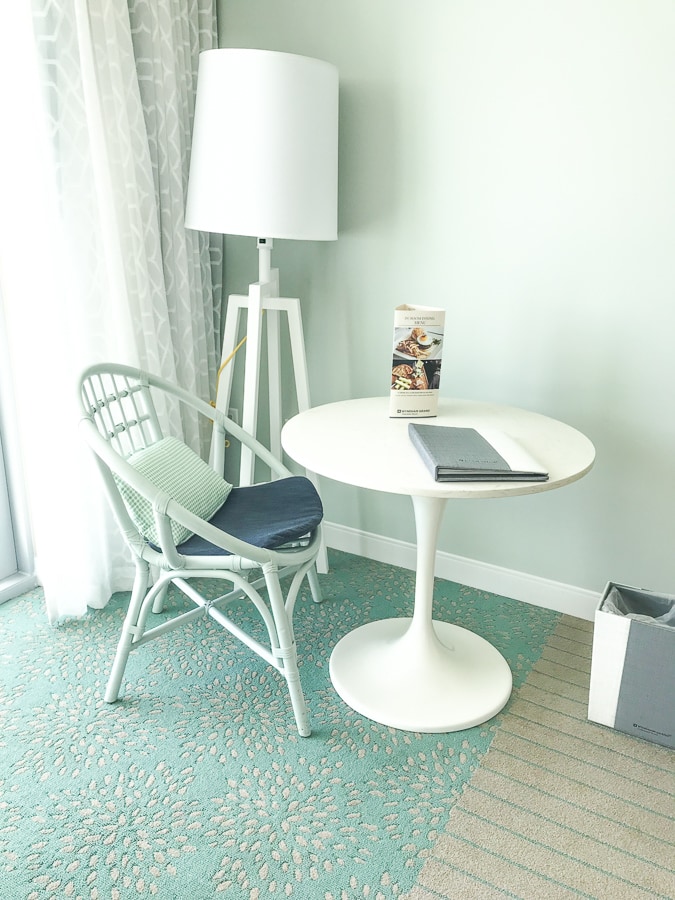 Reconnected, A Family Experience
Whyndam is making it easier to connect with your family and the opportunity to enjoy extra perks – like off-menu items, special pool floats, or a chance to win 75,000 Wyndham Rewards Points. The catch? You have to go phone-free. Wyndham Reconnected is encouraging families to go device free to help families make memories and more connections. They are even offering a special phone case that locks you out of your phone temporarily while in their phone-free zones.
I really love this concept and hope to visit a Wyndham hotel again so I can experience it first hand with my own kids.
The Beach
Now, let's talk about the beach. They call the sand on this beach "sugar sand" and for good reason. It is so clean and white and soft. With the beach just steps away from the Wyndham Grand Clearwater, I visited several times over the weekend.
No matter the time of day, it is a gorgeous place. If you go during sunset, you will see several ships, including a pirate ship! We even saw a dolphin take a leap in the distance during sunset. It was amazing. I will never forget this weekend.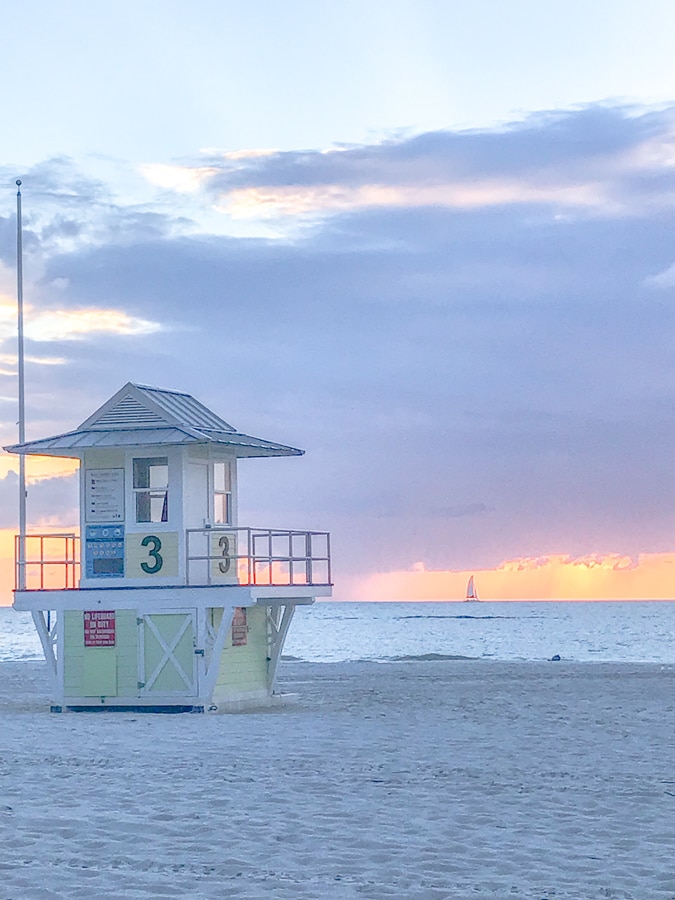 More than the sand, my favorite part about this beach was the warm water. We have beaches in Northern California, but they are cold. Like 50 degrees cold.
The Gulf of Mexico is warm. My favorite thing to do when visiting a beach is to stand in the water and feel the waves come and go over my feet. The soft sugar sand and the warm water made this wonderful.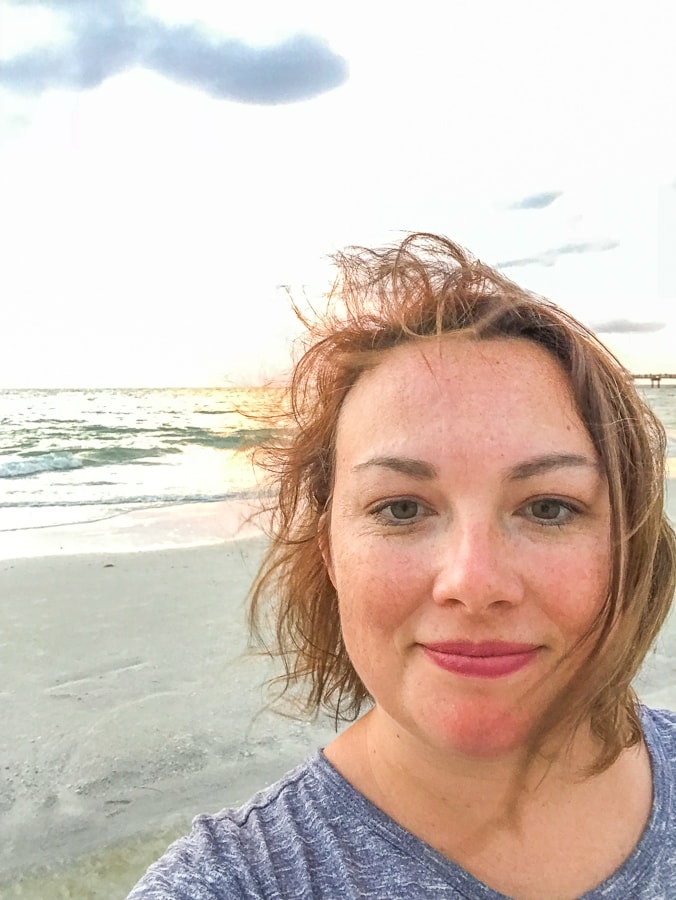 I loved my visit to Clearwater Beach and my stay at the Wyndham Grand Clearwater. It was 100% worth the red-eye flight to get to visit this amazing hotel and see the beach first-hand. I would go again, just for the sugar sand beach.