Check out all of the best places to visit in Clearwater Beach, Florida! Keep this list for your trip!
In case you caught my review of the Wyndham Grand Clearwater Beach a few months ago, I thought I would add a second post all about the things we did during our stay. I had such a great time in Clearwater Beach and highly reccomend visiting all of these places during your stay! Some of these establishments offered us complimentary services in exchange for our review.
Pier 60
Pier 60 has a year-round festival that opens at sunset every day of the year. You can find food, entertainment, shopping, and more! Pier 60 is very family friendly and also has a big covered playground.
Jolly Trolly
While we were there, we took the Jolly Trolly to a few places around town. For just $5, you can have all-day access to the Jolly Trolly. It stops all over Clearwater Beach (and the surrounding cities), so you don't have to worry about driving and parking. Not having to drive is a big selling point for me. Parallel parking is not one of my strengths and I tend to get stressed out in unfamiliar areas.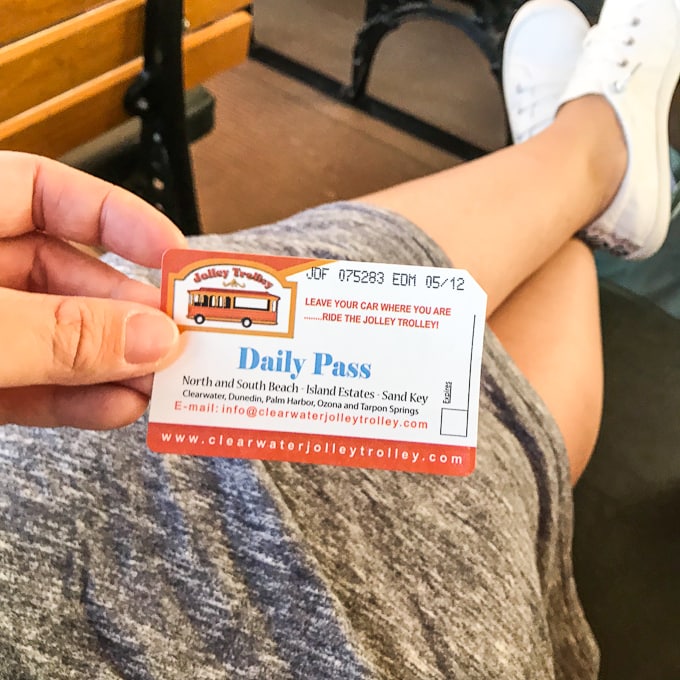 Frenchy's
This was such a fun restaurant full of great food and an amazing restaurant. Be prepared to wait a little while because they can get very busy! Luckily, they have a walk-up bar so you can order a drink while you wait. Frenchy's has delicious appetizers and amazing seafood. They have five locations in Clearwater, so there is probably one near where you are staying!
Dinner at Cooters Restaurant
Our first night, we had dinner at Cooters Restaurant. This place is so fun. The restaurant has so much character and the wait staff is friendly and funny. We had the opportunity to taste many of their appetizers. My favorite was the stuffed mushrooms and the chicken wings (pictured).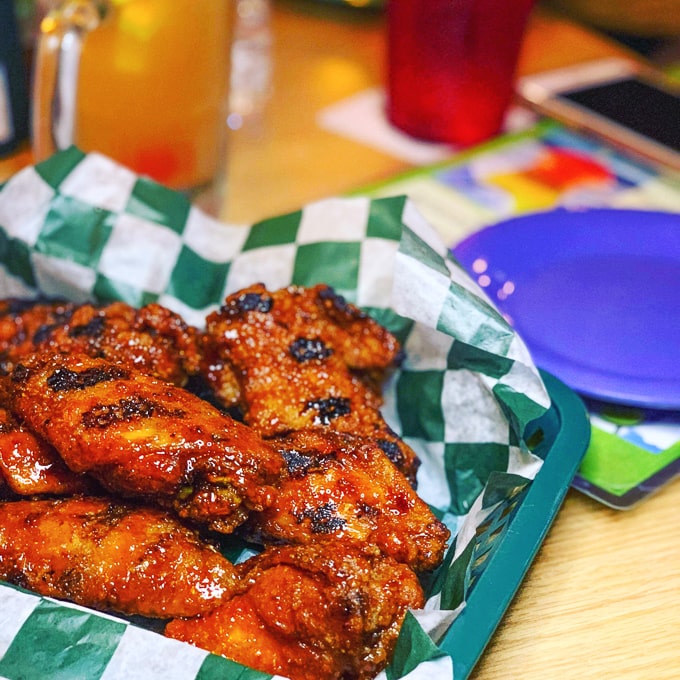 Kilwins
I enjoyed a delicious scoop of mint chocolate chip ice cream in a waffle cone. I also snagged some peanut butter chocolte fudge to bring home to my fudge loving husband. It travelled well and was instantly devoured.
I knew Kilwins was going to be good because I could smell it before I could see it. In fact, we walked by the day before and I found myself craving ice cream for an entire day after that. It was the perfect sweet treat after our dinner at Frenchies.
Clearwater Aquarium
Our first stop of our trip was the Clearwater Aquarium. Home of Hope and Winter from the movie Dolphin Tale. It was so fun to see the dolphins in action. They are beautiful and smart creatures. They swim so fast. The dolphin show was the highlight of our visit. If you are going to Clearwater Beach with kids, add that to your list.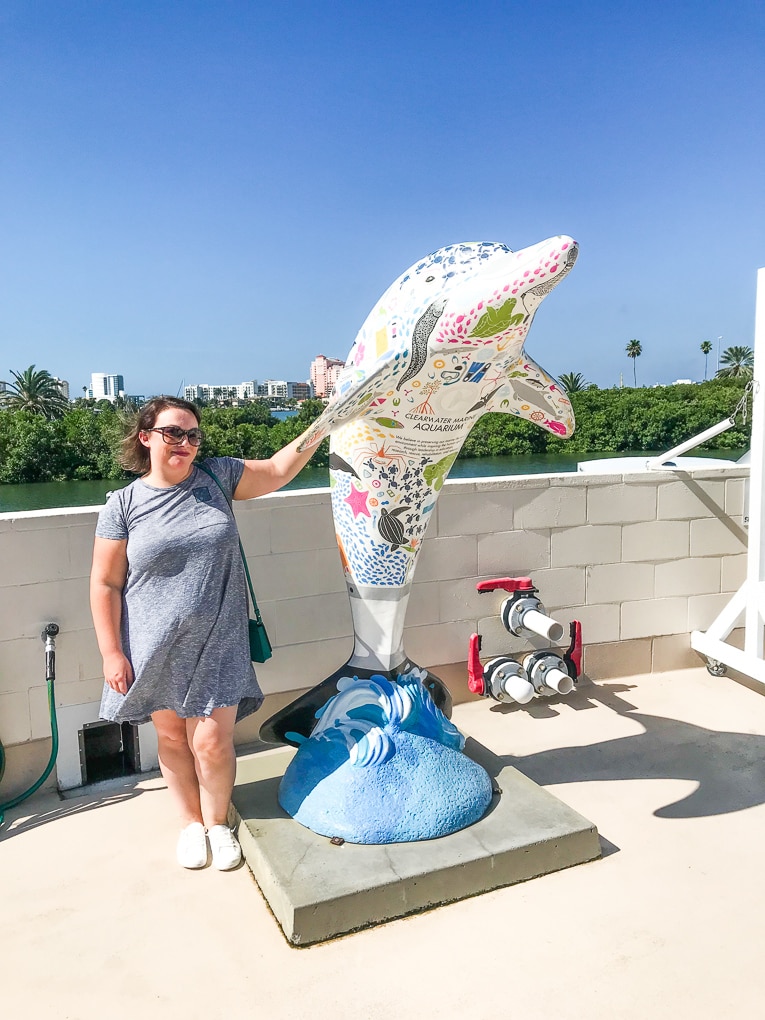 Brunch at Clear Sky on Cleaveland
Our next stop was the Clear Sky on Cleaveland for brunch. This restaurant was so cute. We sat in the back where it was decorated like a French countryside. The food was delicious – especially the dessert.