A Baby Moon in Carmel by the Sea
Are you looking for a relaxing and romantic place to spend with your spouse before your baby arrives? Keep reading to see if Carmel by the Sea is the right spot for your romantic weekend away! Thank you to Hofsas House for sponsoring this post.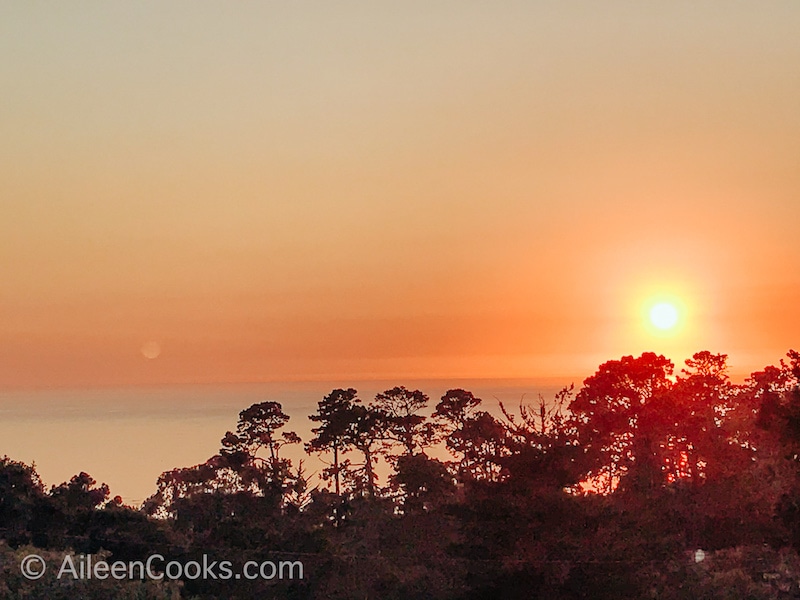 It had been over 8 years since my husband and I had been away for a weekend together without kids. 8 years also happens to be the amount time we have spent as parents.
That's right, we had never been away without our kiddos. It just never happened. With our fourth and final baby on the way, I knew I wanted to make it happen to get away to spend some one on one time with my husband. It was important for our marriage. Plus, with everything on lockdown here in California for the better part of a year – including taking on full-time homeschool of our kids – my mental health needed it, too.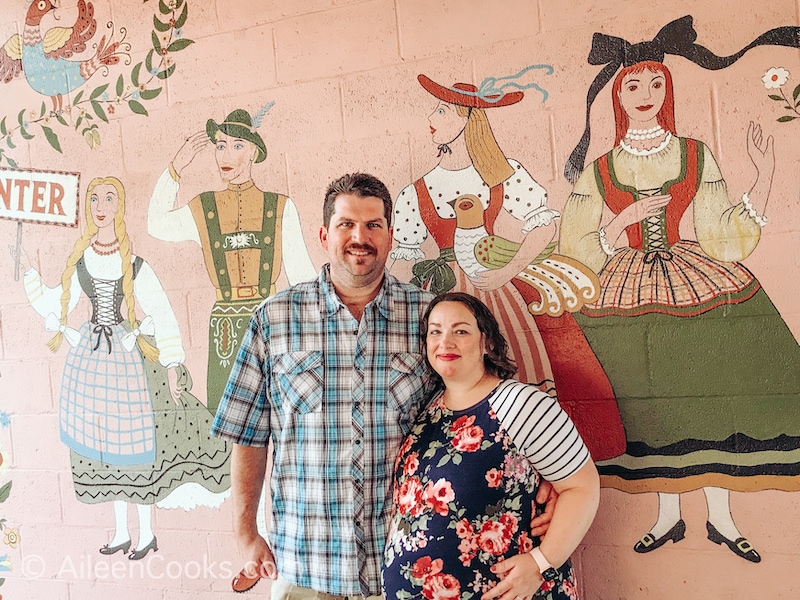 Romantic Getaway in Carmel
So, when Hofsas House invited us to come and stay again, I knew it was the perfect opportunity! We have stayed at Hofsas House before, in a two bedroom suite with our kiddos the year before. This time, we got to stay in a room with a king sized bed, view of the ocean, and fireplace. It was PERFECT for our romantic getaway.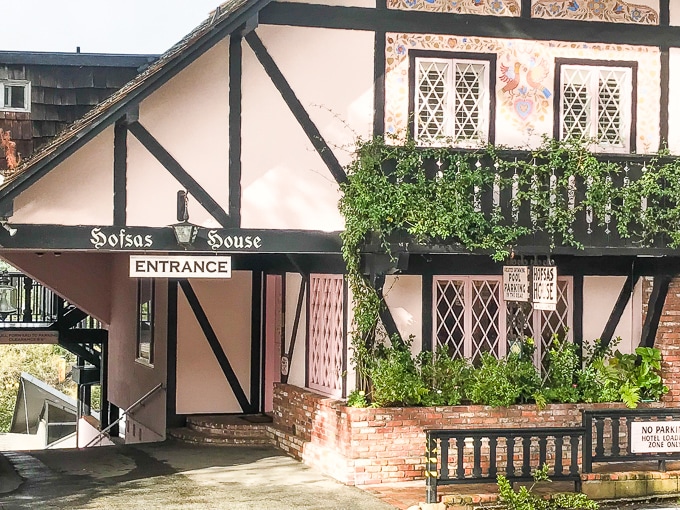 Our room at Hofsas House
One of my favorite things about Hofsas House is that each room is unique. The owners take the time to choose different furniture for each room that fits in with the theme of the hotel.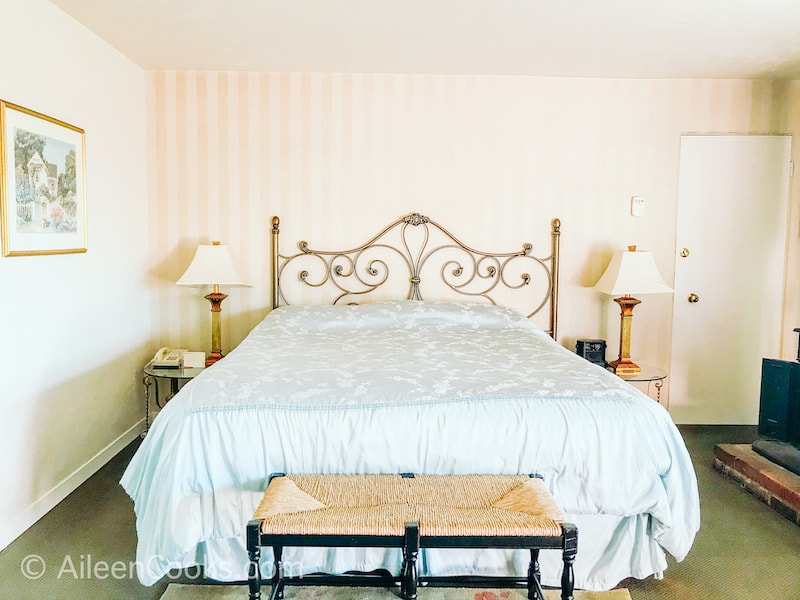 Our room had a large bathroom with heated floors – such a nice touch.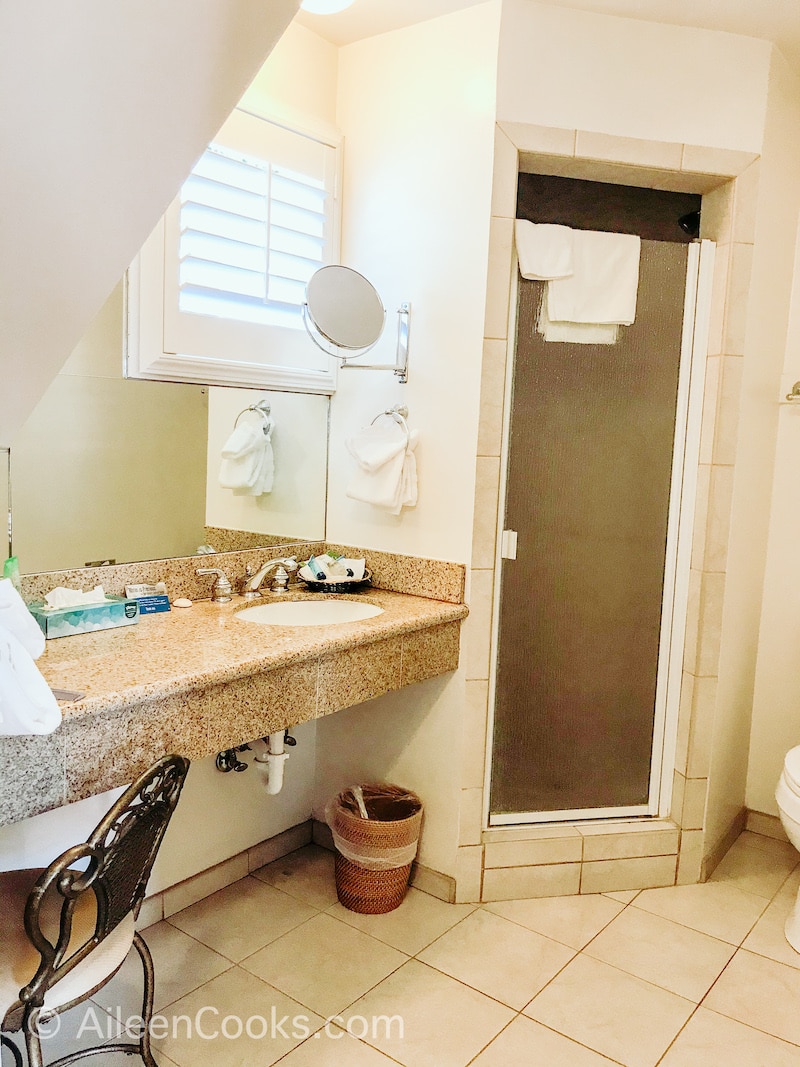 Our hotel room at Hofsas House also had a kitchen nook. It has a sink, microwave, refrigerator, and small bar top to eat on.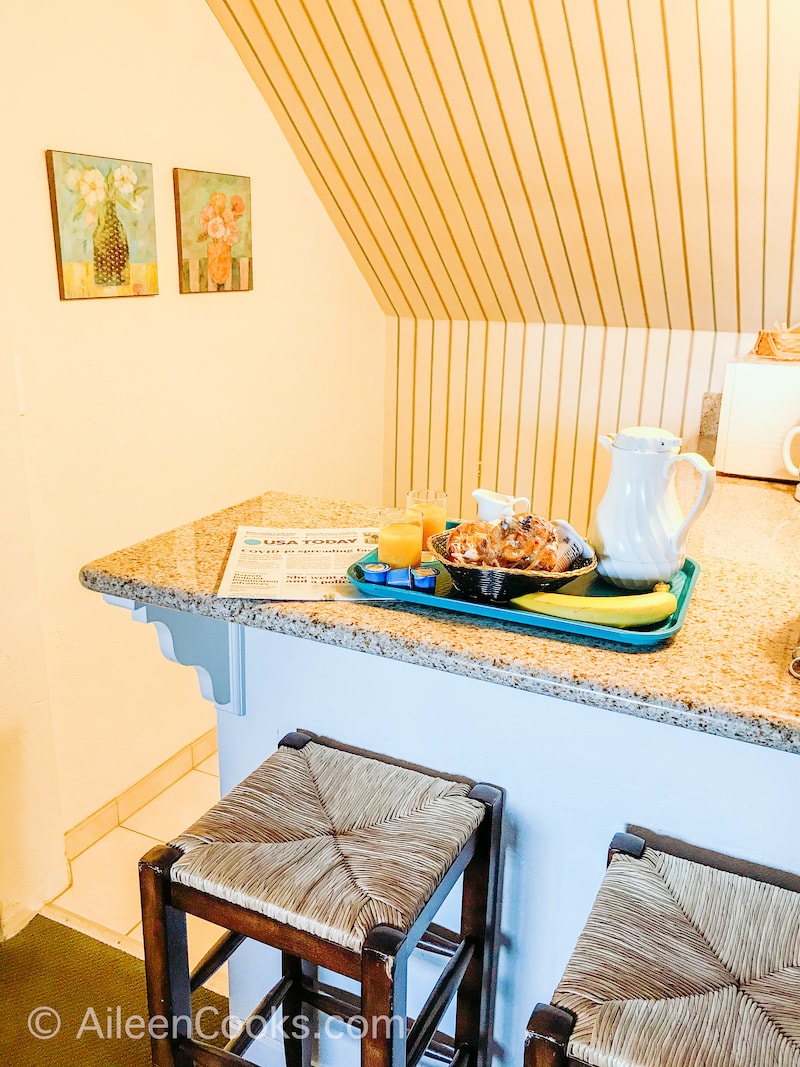 Some other things to note about Hofsas House Hotel:
They are dog friendly.
The pool is heated year-round!
They offer WiFi – which is perfect if your kiddos need to keep up with their distance learning.
They are a family owned small business – a great reason on it's own to support them and come to visit!
Late night dinner in Carmel
When we arrived in Carmel, it was already a little late. Since we didn't have kids with use, we decided to walk into town (just a block away), explore, and find some dinner.
We ended up sitting down for dinner at 9 PM. It was such a nice change of pace to experience some night life again! All of the restaurants had outdoor seating set up with tables spaced out enough to fulfill our needs for social distancing. We ended up deciding on Italian and even stayed for dessert. I can't remember the last time we ate desert at a restaurant. That may have just been the best tiramisu I have ever had!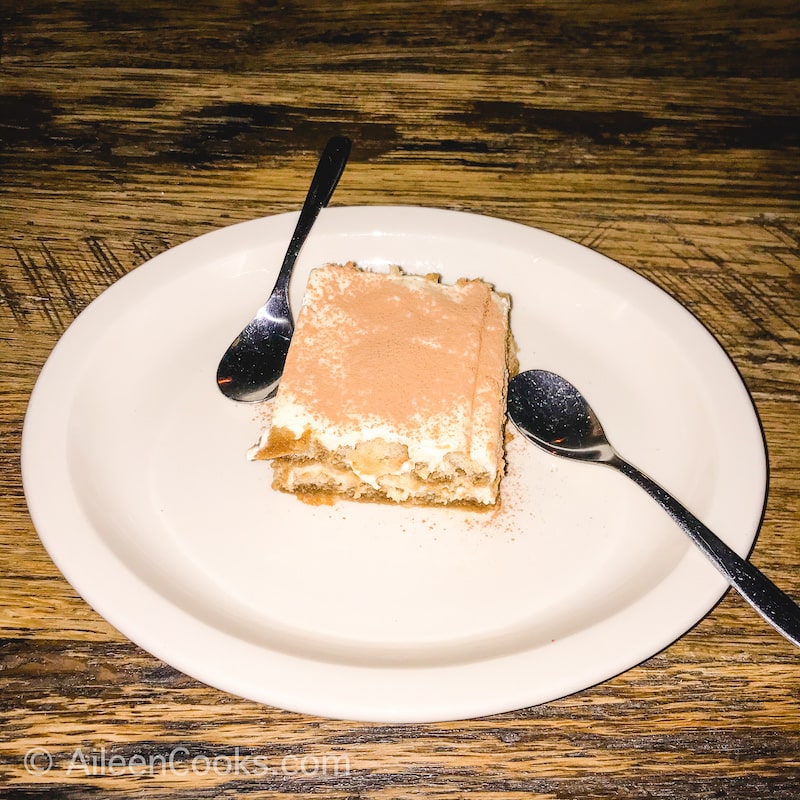 Breakfast at Hofsas House Hotel
We enjoyed a complimentary breakfast from Hofsas House. They provided pastries, orange juice, coffee, fruit, and yogurt. I even stashed an extra yogurt in the fridge for those post-breakfast pregnancy cravings.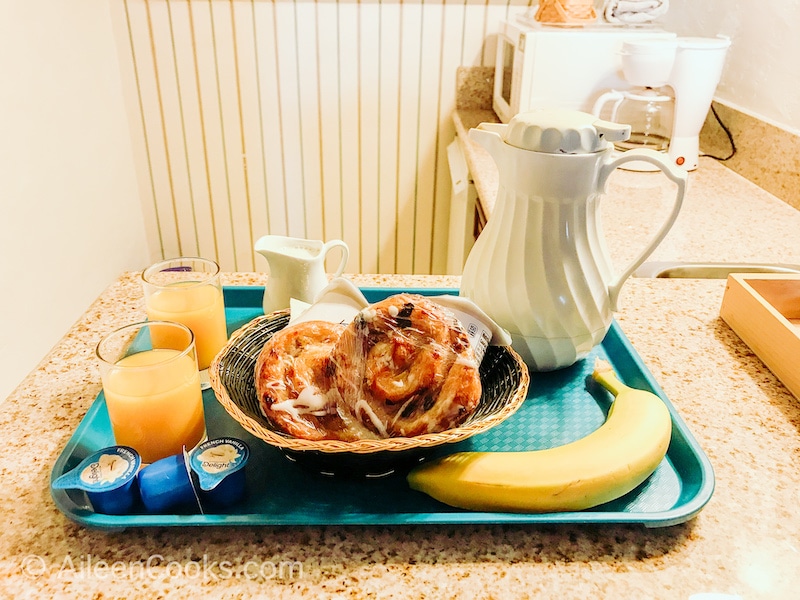 A Beachside Picnic
After breakfast, we grabbed a picnic lunch from the 5th Avenue Deli. They make the BEST sandwiches. We brought it with us for a beachside picnic.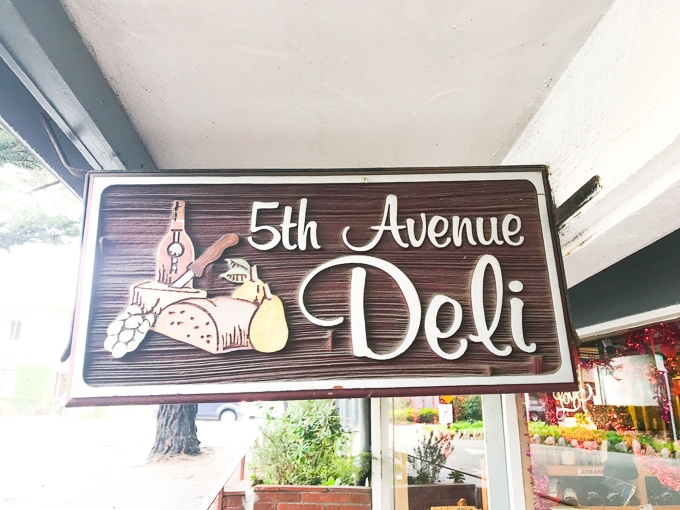 Since I was 8 months at the time, we opted for driving down to Carmel beach and parking but the beach is walking distance from the hotel.
Either way, you have to hit the beach at least once during your stay in Carmel. They have the most beautiful white sand beach and you really can't beat the sound of the waves. It always makes me feel instantly relaxed.

We spent a good 3 hours laying on a blanket at the beach, just enjoying each other's company. There was a brief moment of missing my kiddos and wishing they were there to enjoy the beach. It was short lived, because enjoying the beach with just your spouse is such a rejuvenating experience. If I close my eyes, I can almost hear the waves and smell the ocean. Almost.
Exploring Carmel
After our time spent at the beach, we headed into town to explore the shops in Carmel. No matter your style, there is a store for you in Carmel! Last time we were here, it was all about the candy shops and the toy store.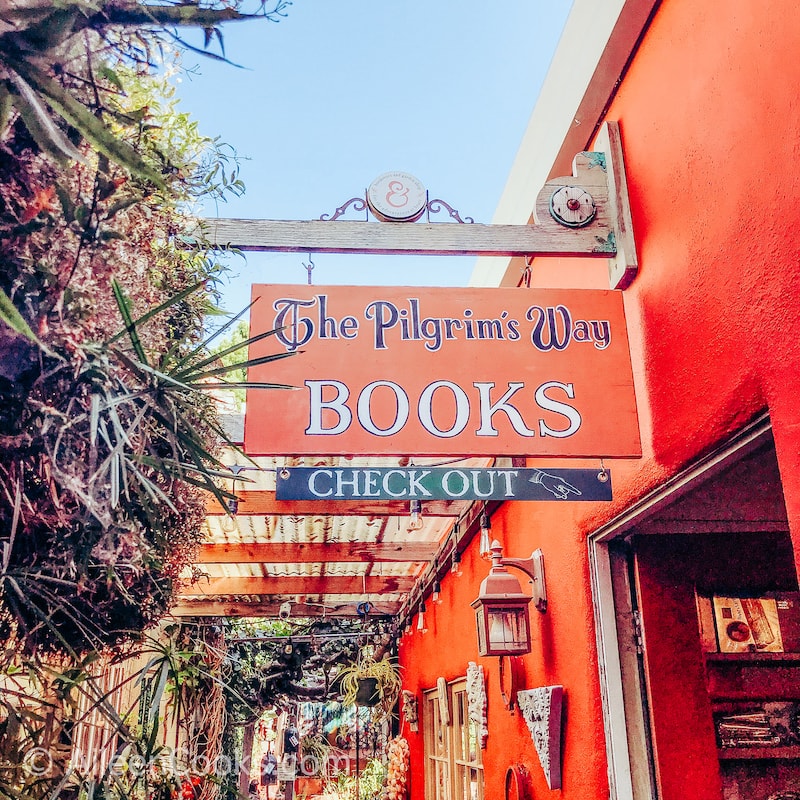 This time, we hit Tommy Bahama and my favorite spot The Pilgrim's Way Books. It was the cutest independent bookstore. The best part was the "secret garden" out back. They have a variety of plants for sale and a very relaxing fountain. I spent a good 15 minutes sitting in front of the fountain. It was so relaxing.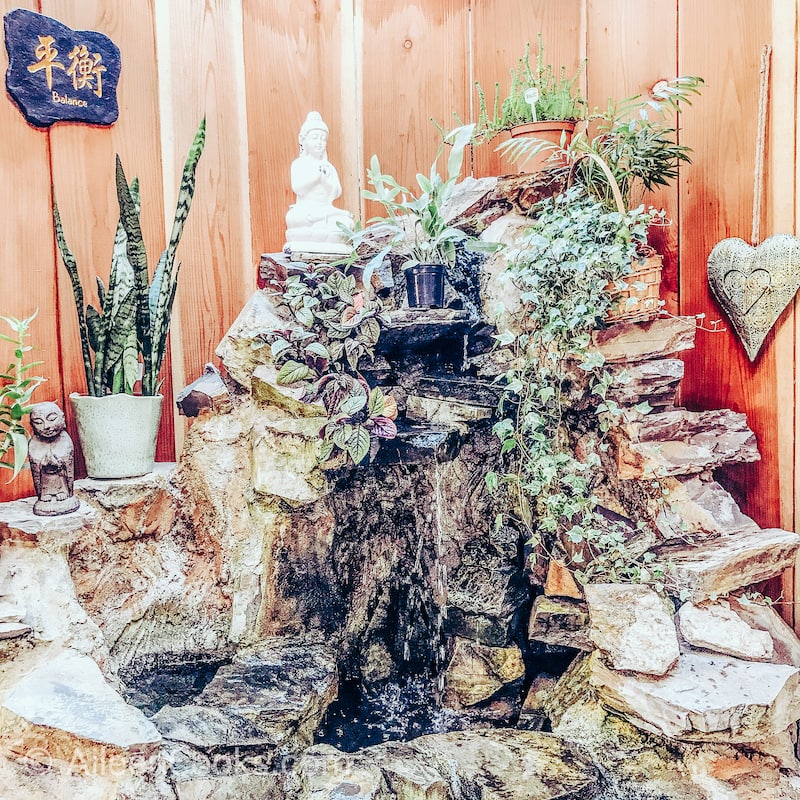 Fondue Dinner at Lugano's Swiss Bistro
Our dinner Saturday night was fondue at Lugano's Swiss Bistro. My husband had never had Fondue before, and I was SO excited to share the experience with him! Plus, it was a great excuse to get dressed up!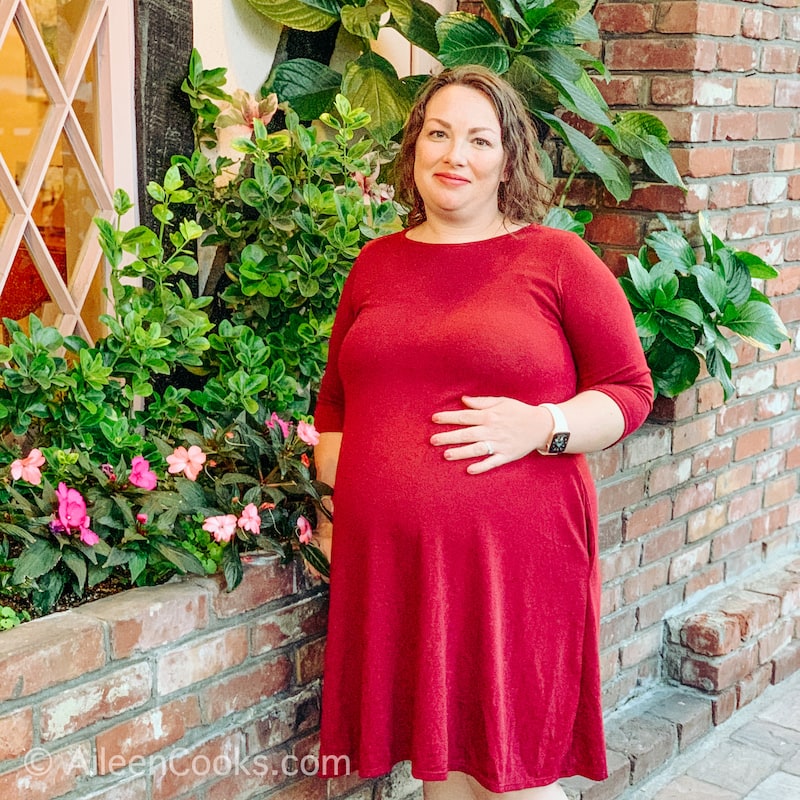 Lugano's had a nice outdoor seating area set up with heaters. There food was absolutely amazing. We got to cook our own meat in broth at our table, which was a lot of fun. Of course, my favorite part was dessert. Chocolate fondue with an assortment of fruit for dipping!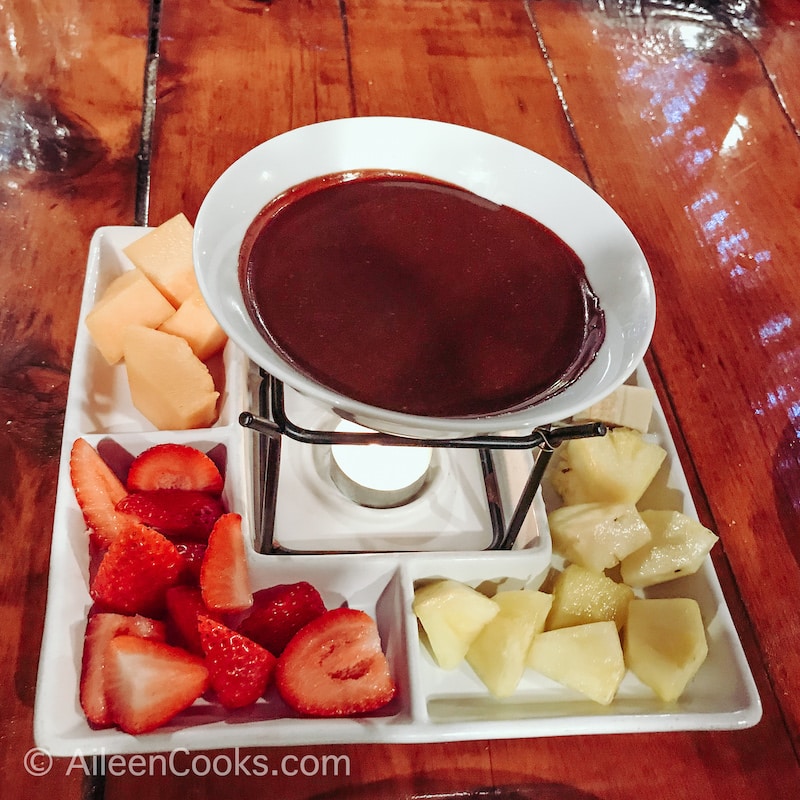 Our baby moon in Carmel was exactly what we needed to reconnect as a couple and mentally prepare for the unavoidable change that adding a fourth child to the household will bring.
As always, we loved our stay at Hofsas House. The staff is so warm and accommodating. They always make us feel perfectly at home and our room was just perfect.
You can book your trip to Carmel here.