Bug Hunt | Free Printable
We're going on a bug hunt! Get outdoors and have some fun with your kids using this free printable! Little kids will love being able to do their very own bug scavenger hunt with these easy to follow bug hunt checklist.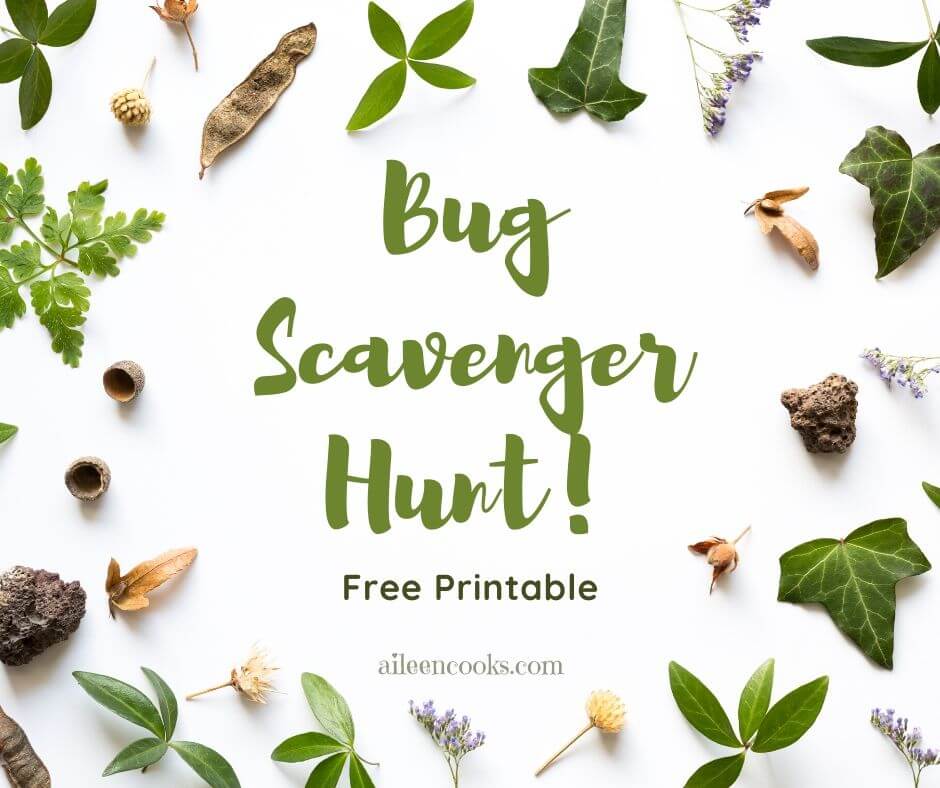 Bug Hunt for Preschoolers and Early Elementary
It's easy for pre-readers to identify the bugs by the picture – instead of having to read the words – and check off the bugs as they go. New readers can practice reading the words with a clue from the pictures.
Older kids will enjoy this fun nature study activity, too! This bug hunt activity is best for kids ages 3-8.
I recommend you print out multiple copies so each child can have their own bug checklist to fill out. Younger kids will enjoy working together to find the bugs while older kids may enjoy having a competition to see who can find the most! (Link to download the free printable is at the bottom of this post)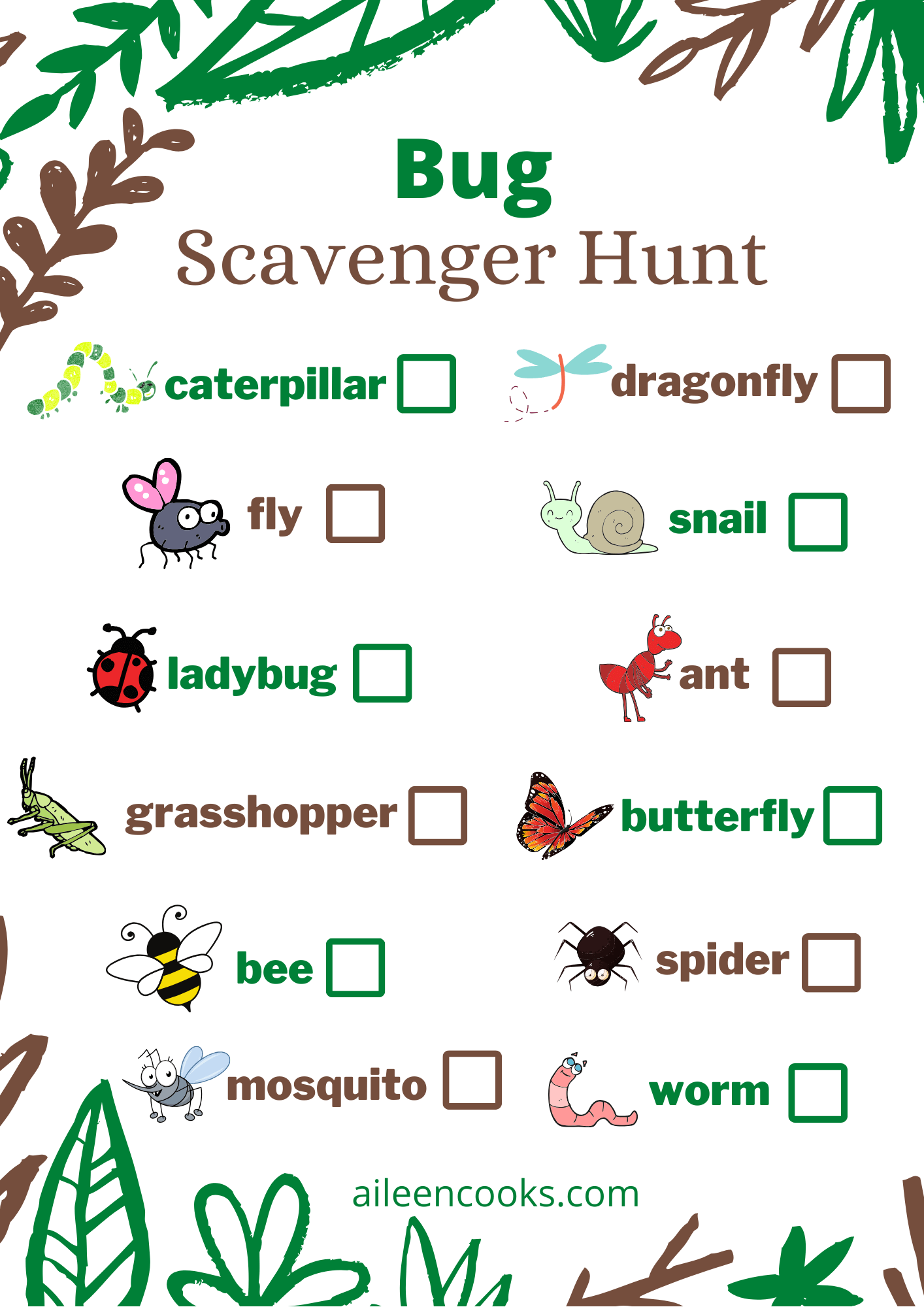 Insect Scavenger Hunt
Some of the bugs included in this fun outdoor activity are butterfly, worm, spider, fly, ant, snail, and dragonfly. Keep in mind that your kiddos may not find all of the bugs in one day. You can stretch this activity out over multiple days, if you prefer.
It would also be a great activity to do while camping! Make sure you also check out our post on camping activities for kids.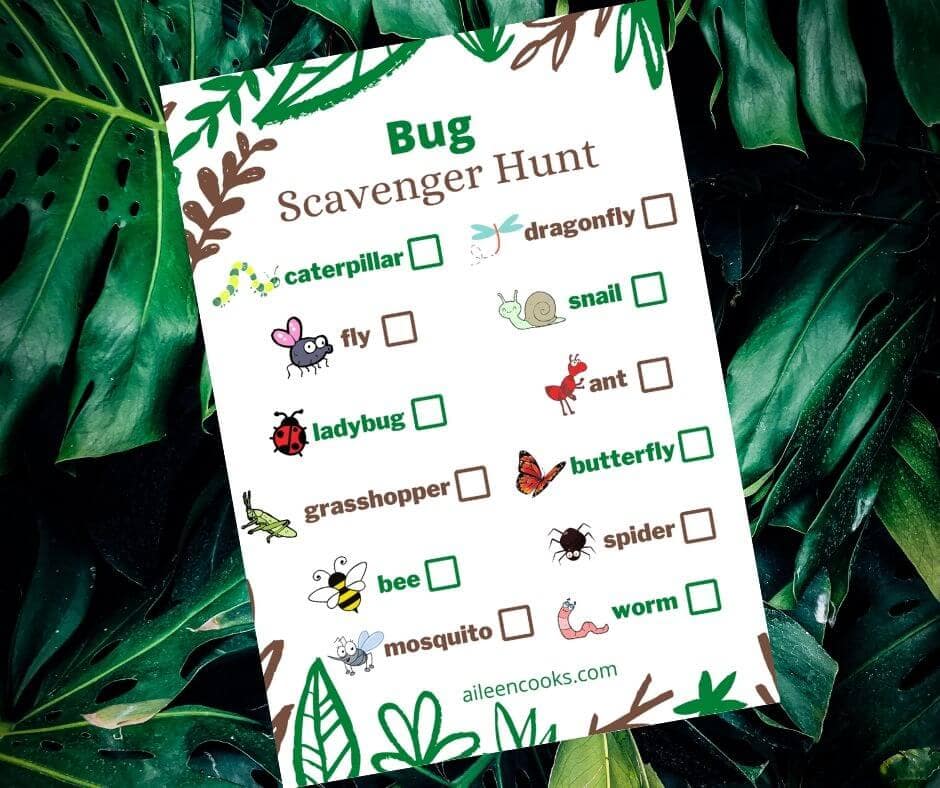 More free printables
Books about Bugs
I always try to pair our activities with books about the same subject. Below are some great choices available on Amazon. Your local library is also a great resource for insect books. Another fun pairing are these Craft Felt Bugs from No Time for Flashcards.
Free Printable Bug Scavenger Hunt
Download and print the bug scavenger hunt using the link below. We would love it if you would share this free resource with your friends, too!
Did you take your kids on a bug hunt? Let us know what you thought in the comments below.