Redwood Creek Challenge Trail | Disney California Adventure Park
As an Amazon Associate I earn from qualifying purchases.
Keep this place in your back pocket for your next Disneyland Trip! The Redwood Creek Challenge Trail is, hands-down, the best place to let kids burn energy at Disney California Adventure Park.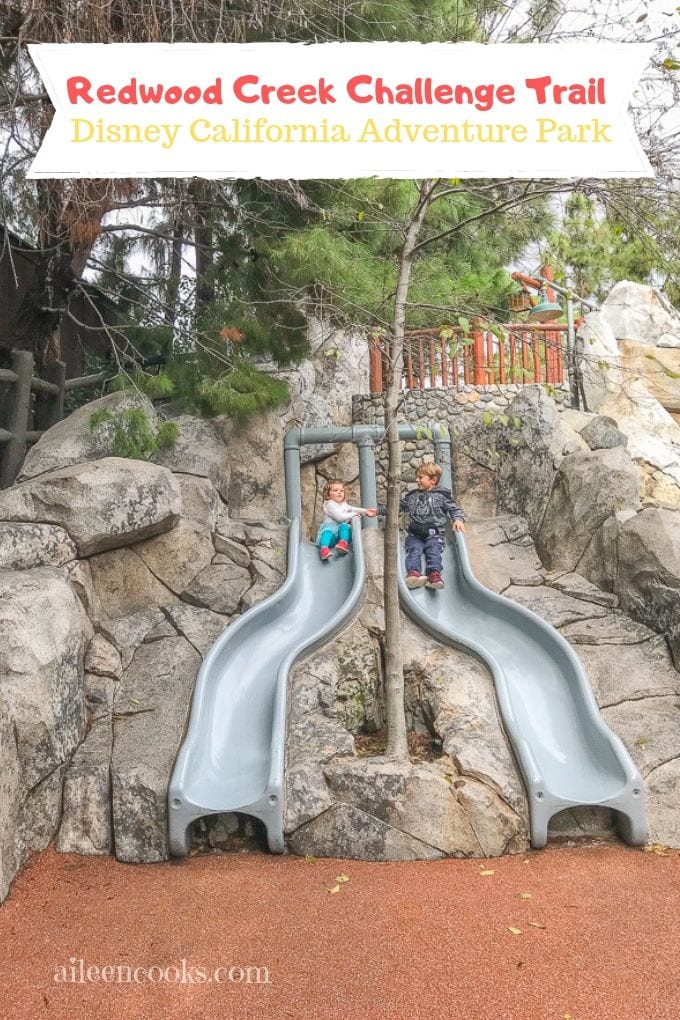 If you have never been to Disney California Aventure Park with kids before, then you may be wondering why kids need a place to run around. Isn't it an amusement park with tons of rides and lots of walking? Yes, it is. But here's the thing:
Your kids will have a blast and they will be walking a lot. But they will also be confined to your side, a line, or inside an attraction for the majority of the day. If your kids are anything like my kids, they need some free play to get their "ya-yas" out, as we like to call them.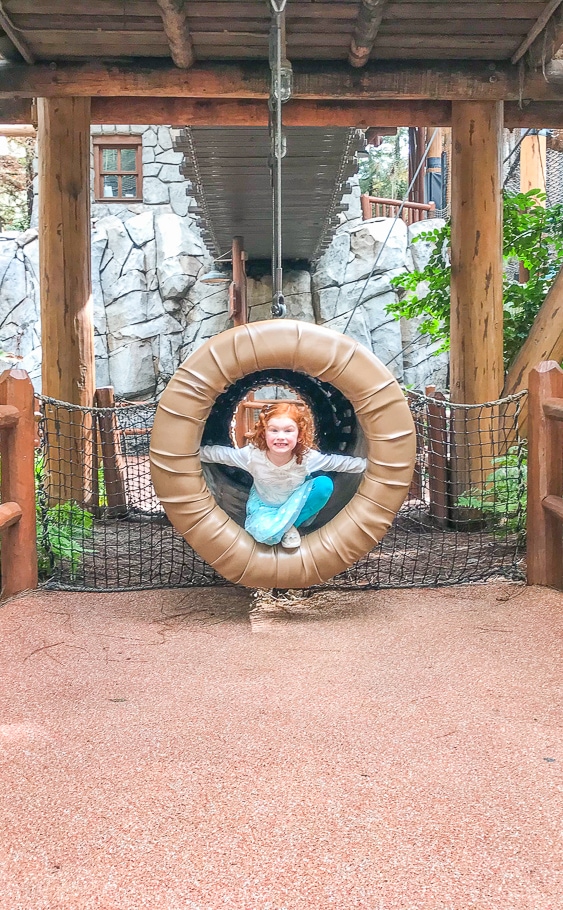 Redwood Creek Challenge Trail at Disney California Adventure Park
The best place for kids to run around at California Adventure is the Redwood Creek Challenge Trail. It is a forest-themed play area that is mirrored after the California Redwoods. It features zip lining, rope bridges and climbing nets, and rock wall. There is also a fun play area at the bottom of the large climbing structure with a slide, climbing tunnel, and cave.
Redwood Creek Challenge Trail is Great for little and big kids
This area is great because it caters to both big and little kids. My toddler loves climbing through the long tunnel and sliding down the slide while my older kids are all about zip lining and rock climbing.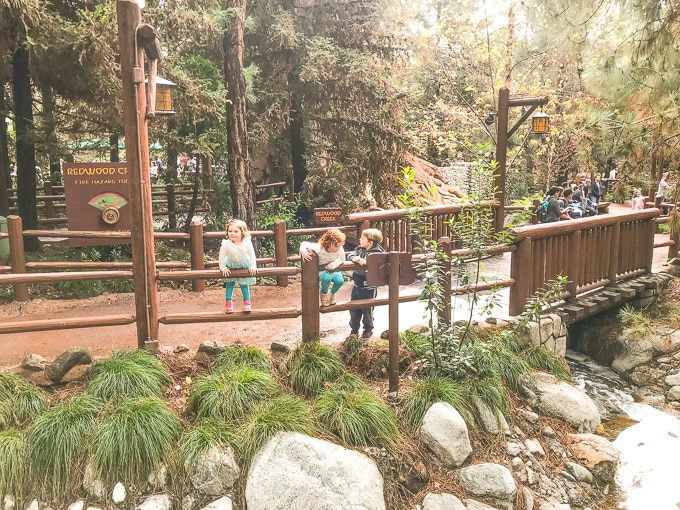 It's a great place to let the kids be kids. They can stretch their legs, and have a little control over where they are going and what they are doing. It's a much need break from waiting in lines at California Adventure.
If visiting in Winter, keep in mind that you can't do much play while it is raining since it is all outdoors.
Activities at Redwood Creek Challenge Trail
Sequoia Smokejumpers Training Tower (Zip-Line)
Children must be under 13 years of age and between 42 and 63 inches to ride the zip-line.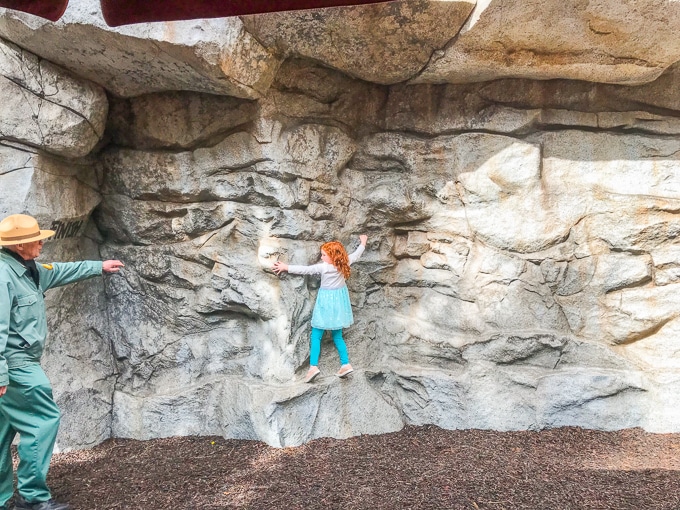 Spirit Cave
Inside the cave, you can press a stone that tells you what your spirit animal is. It's not scary inside and there is no height requirement. There are stepping stones surrounded by about 1 inch of water outside the cave. Keep that in mind if you have a curious toddler or preschooler because they might end up with wet shoes.
Cliff Hanger Traverse Rock Climb
This rock climbing wall is relatively short but is fun for school-aged kids – preteens. Kids must be 42 inches to climb. There is no maximum height.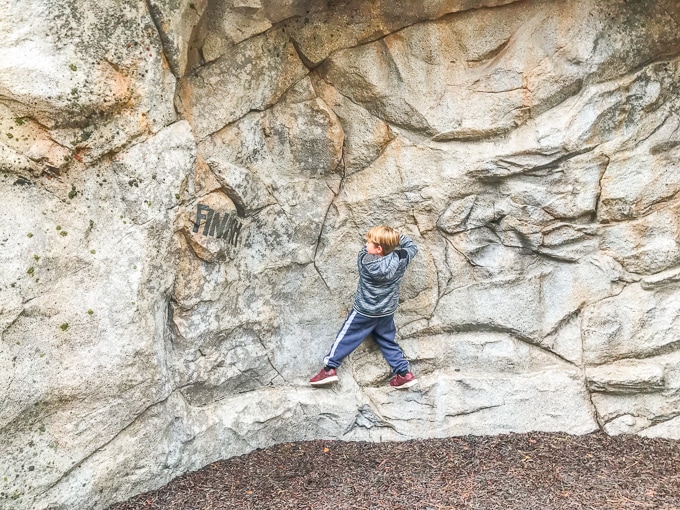 Photo Opp
In the play area, there is a rock formation shaped like bears. It's a great place for a family photo.
Characters
The redwood creek challenge trail sometimes features Russel from UP, and Chip n Dale. Russel occasionally shows up and makes your kids honorary Wilderness
Scouts. We have also heard this is the place where Santa may make an appearance during the Christmas season.