We had the opportunity to take a summer trip to Carmel with our family of six. Keep reading to see all of the fun we had! Thank you to Hofsas House for sponsoring this post.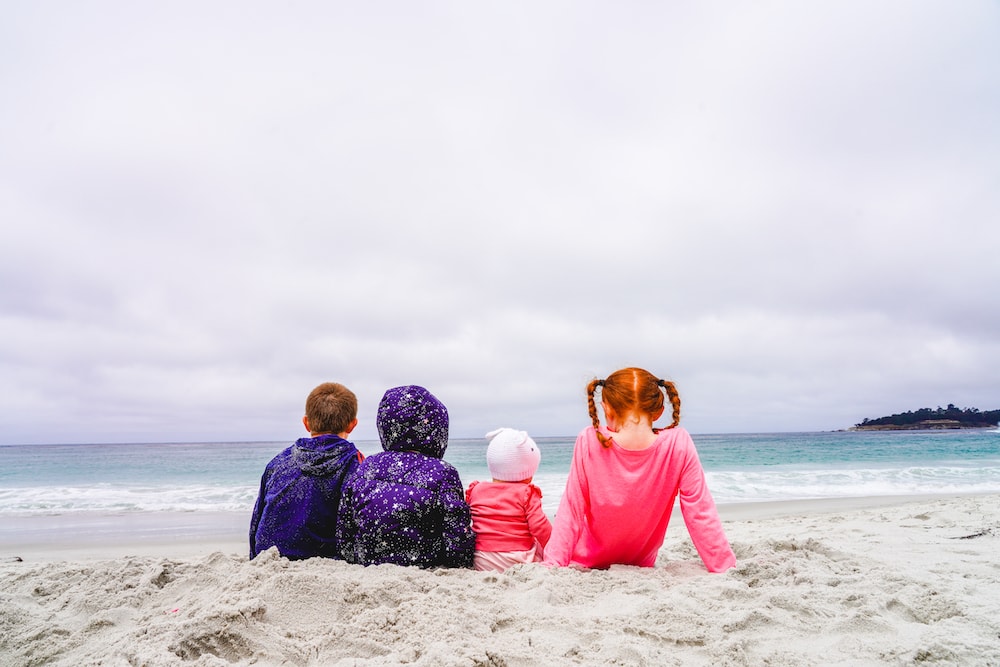 We visited Carmel-by-the-Sean in July with our four kids, ages: 9, 7, 4, and 7 months. We stayed in the most family friendly hotel, Hofsas House! This was our third time staying at Hofsas House and we continue to be impressed by the hotel's offerings and amazing customer service. You can read about our other visits to Carmel & Hofsas House here:
Family Friendly Hotel in Carmel
We stayed two nights at Hofsas House Hotel. Hofsas House is a boutique family-owned inn with 37 uniquely decorated, spacious rooms, many with ocean views overlooking the pines in the village of Carmel-by-the-Sea. Every room we have stayed in has been decorated differently with hand-picked furniture. The rooms are very spacious and many have fire places.
The room we stayed in during our summer visit to Carmel was a two room family suite. It had a king-sized bed in one room and two queens in the second bedroom. This was more than enough room for our family of 6! The suite also had TWO bathrooms, two TVS, a kitchen dinette, and a full-sized table. The two bathrooms were especially helpful after a day at the beach because we managed to have two kids washing off the sea at once.
While staying at the hotel, we also enjoyed their very warm, heated pool. It was perfect because the weather outside was in the 60s, yet the pool temperature was in the 80s. The kids really enjoyed going in the pool after our visit to the Ocean. Because, anyone who grew up in Northern California, knows the Pacific Ocean in this area is freezing!
Another great offering from Hofsas House is the continental breakfast. Every morning, they have a selection of fruit, yogurt, and pastries. They also have coffee, tea, hot chocolate, and orange juice. I love not having to worry about breakfast while on a trip, because eating out with four kiddos can get expensive quickly.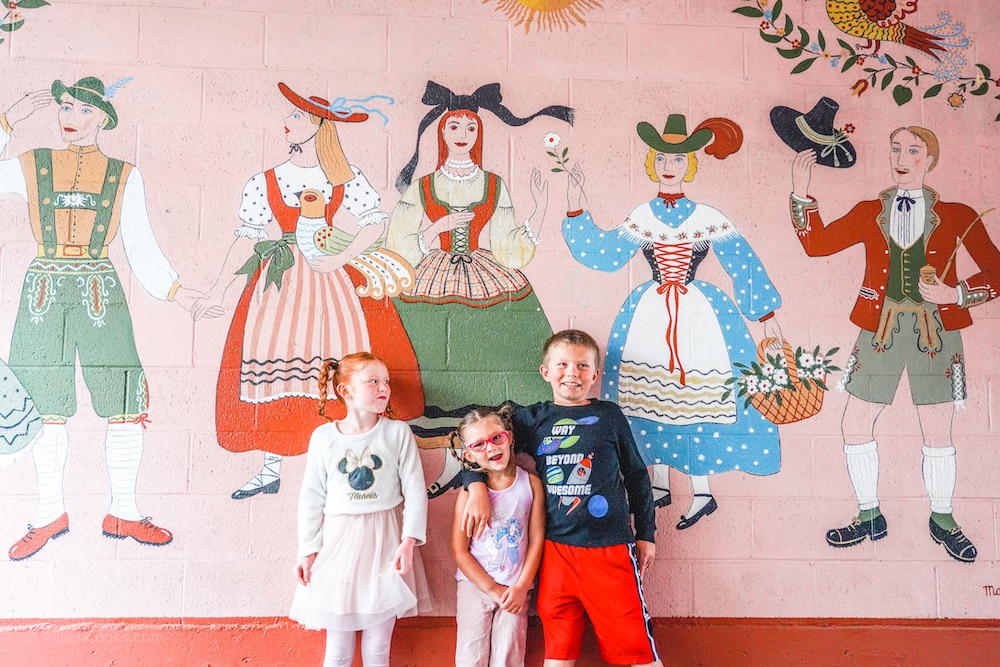 The staff is always really friendly and accommodating and never bats an eye at us loading up on breakfast goodies and my kids asking 100s of questions. They really make us feel welcome and at home every time we visit.
–>Book your stay at Hofsas House Hotel Here<–
Now, on to everything we did while in Carmel!
Our Summer trip to Carmel-by-the-Sea with Kids
Day one in Carmel
On our first day in Carmel, we had dinner at Mission Bistro. Although they didn't have a separate kids menu, they were very accommodating with allowing us to split up a dish three ways, bringing extra plates, and had a high chair available for our littlest. Their food was very good and the portions were large.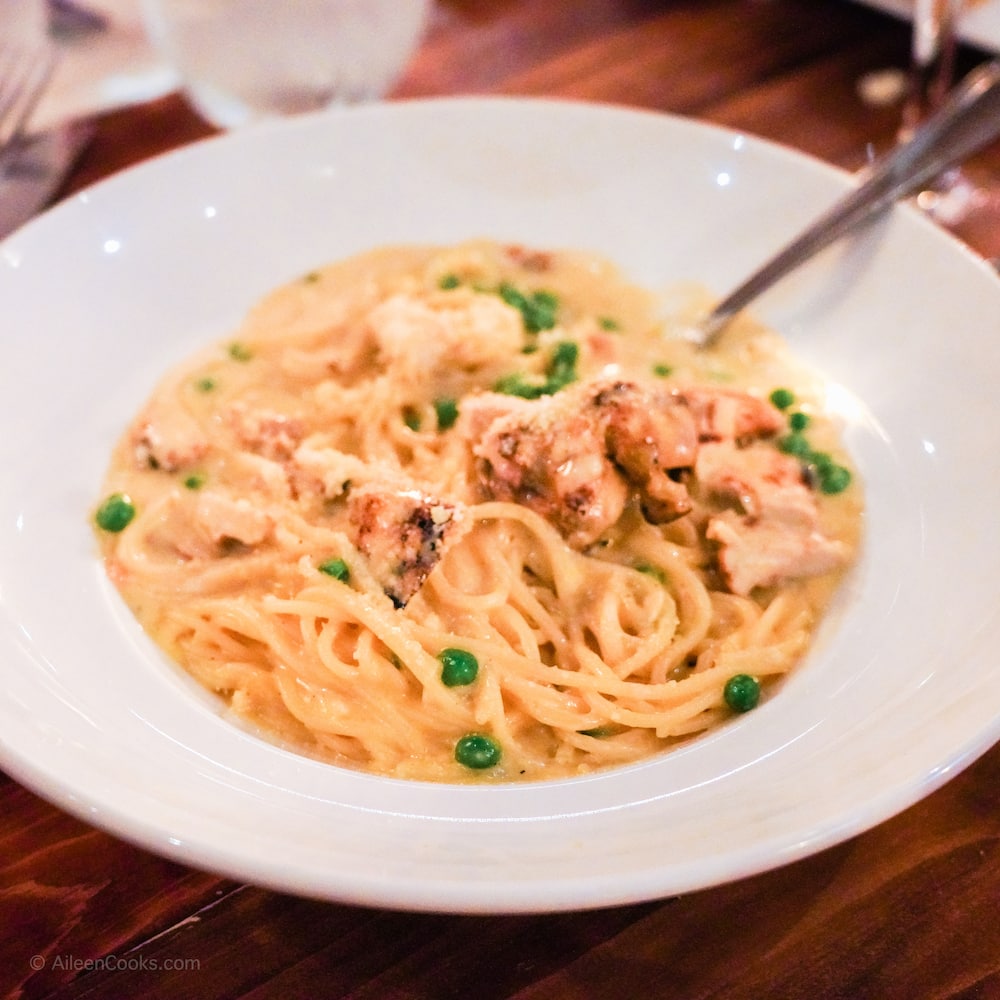 After dinner, we hit up It's All About the Chocolate for dessert. The kids love exploring all of the different fun candies. My husband and I love tasting their truffles and enjoying some ice cream. We also picked up a box of salt water taffy as a gift for a family member.
By the time dinner and dessert was over, we were ready to wind down for the night. We headed back to Hofsas House and the kids got to wind down in their big beds and watch some TV, while the parents relaxed in our separate room (with the baby in tow).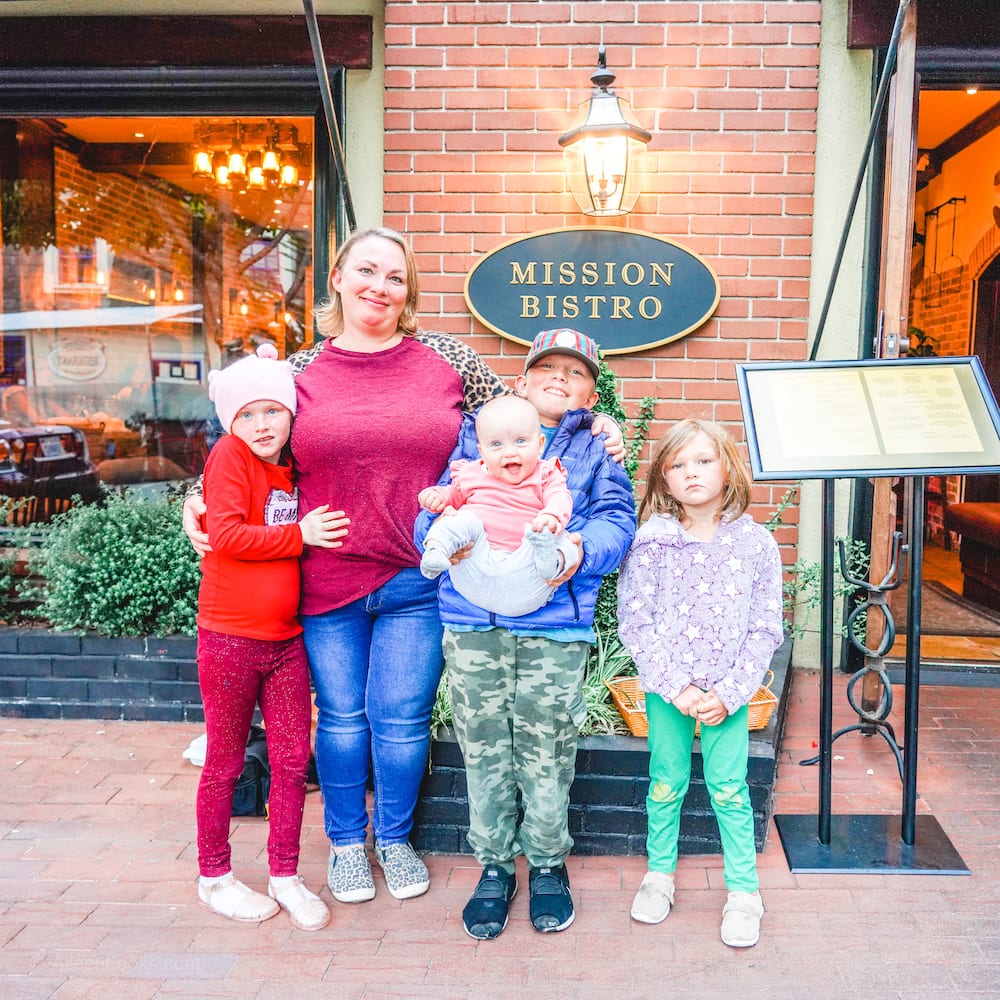 Day two in Carmel
Our second day in Carmel was spent at the beach! We learned during out last visit that getting to the beach early is very important. Otherwise, finding parking can be tough. (The beach is walking distance from the hotel, but we decided to drive because our four year old tires out easily and we didn't think to bring the double stroller) We managed to get to the beach by 9:30 AM and found an awesome parking spot – right in front of the beach entrance!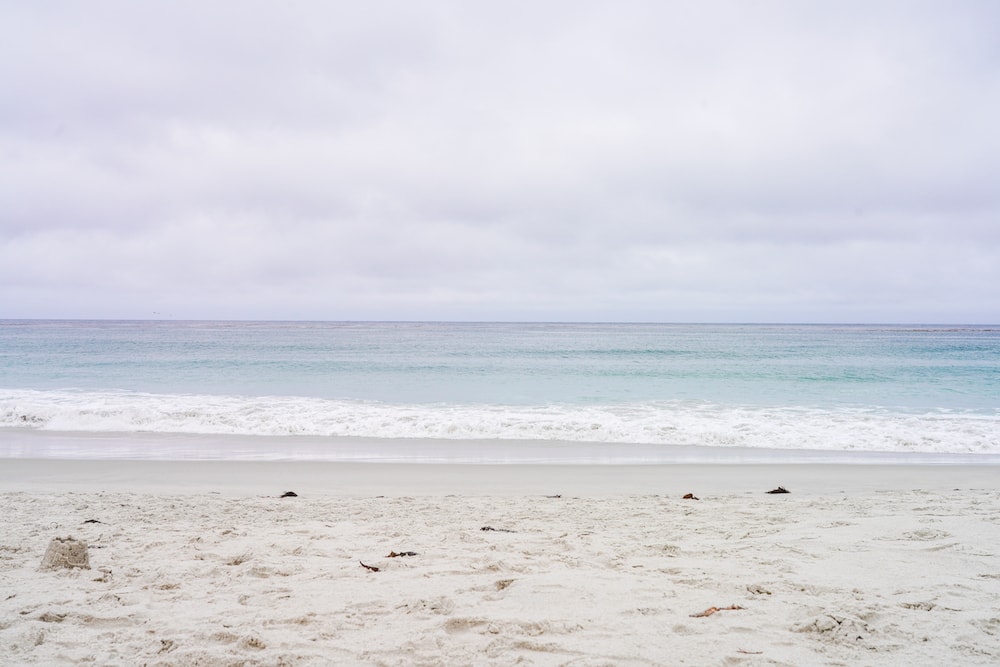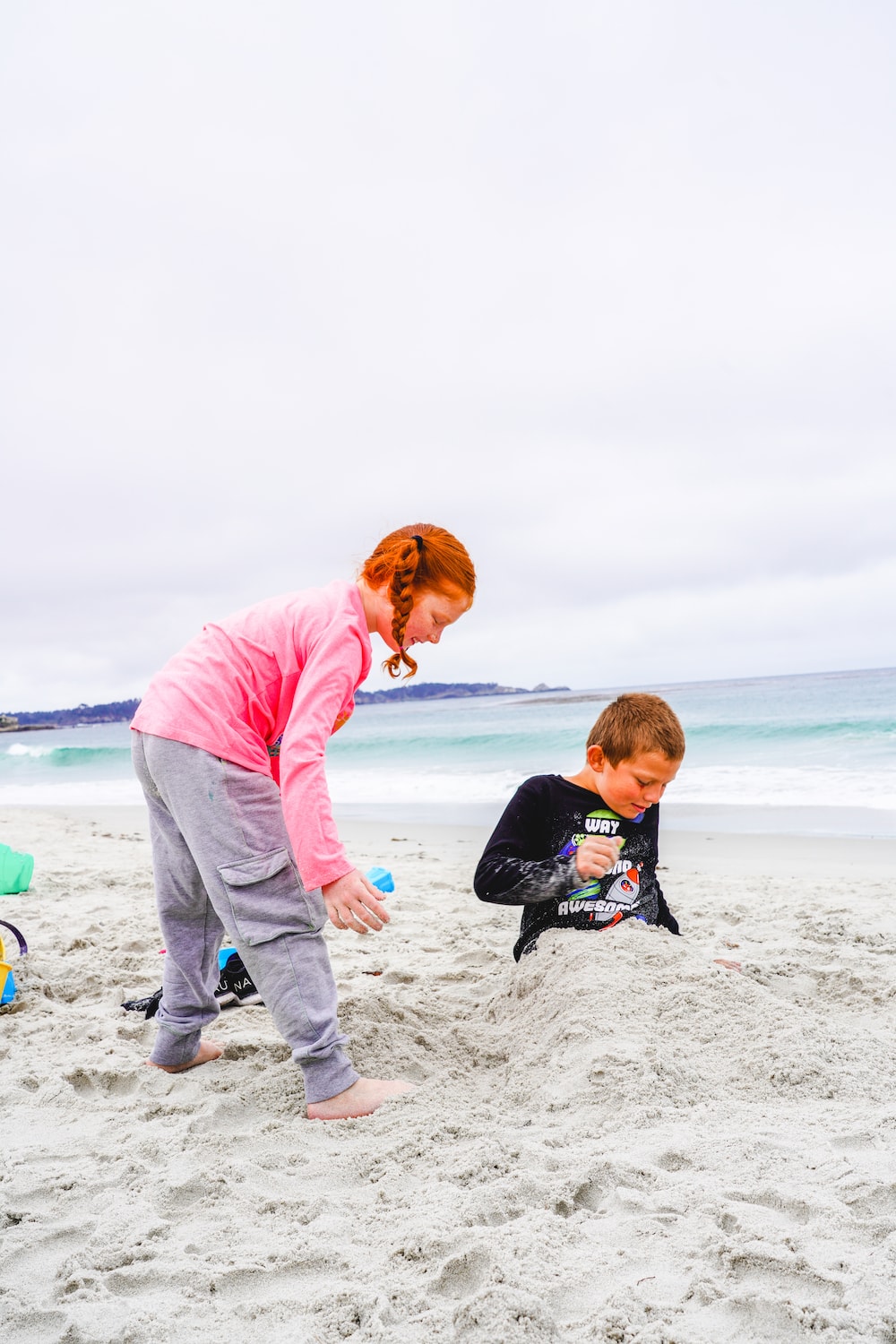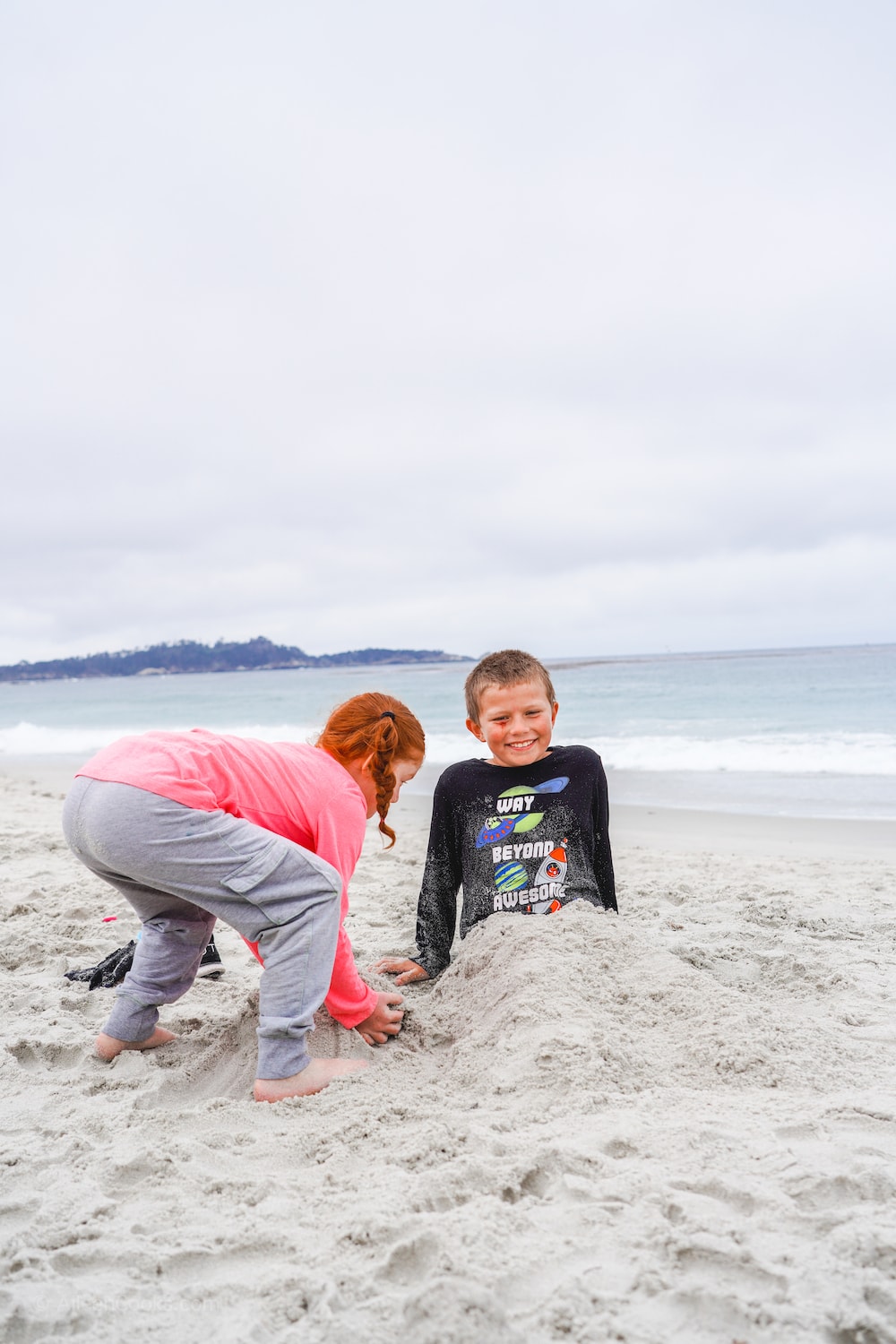 We loaded up our wagon and headed down to the soft white sand beach of Carmel. Although it was overcast, we did bring a beach tent with us along with chairs for the grown-ups and our waterproof picnic blanket. We also brought lots of sand toys and snacks for the kiddos.
The kids starting out by playing in the ocean (their tolerance for the cold ocean water always amazes me) and getting soaking wet. Only one of our kids ended up in a swim suit, so the other two just went in with their clothes on and then changed clothes once they finally tired of playing in the water.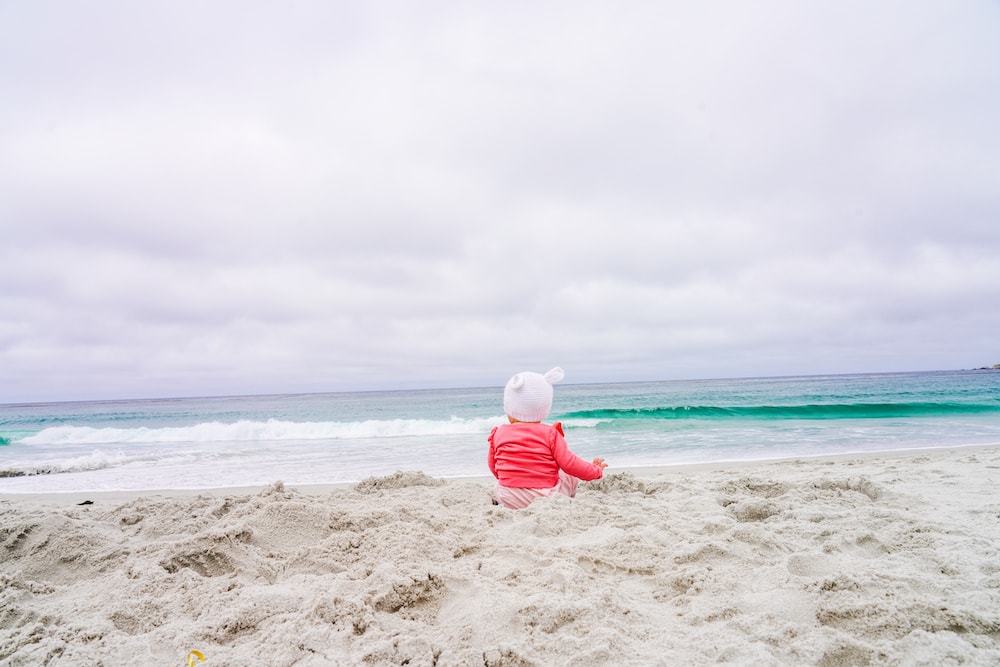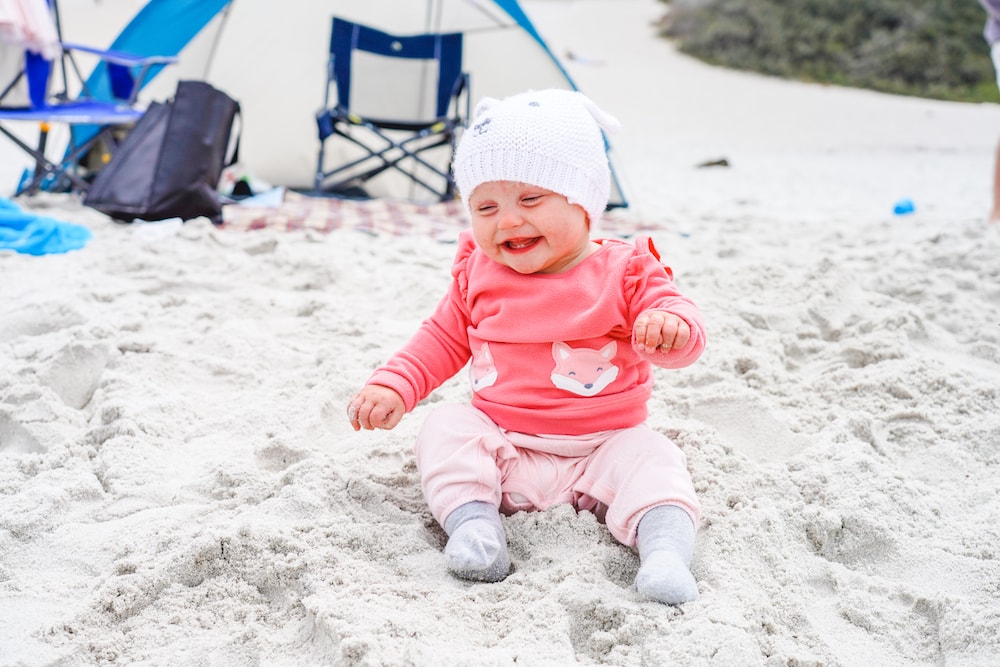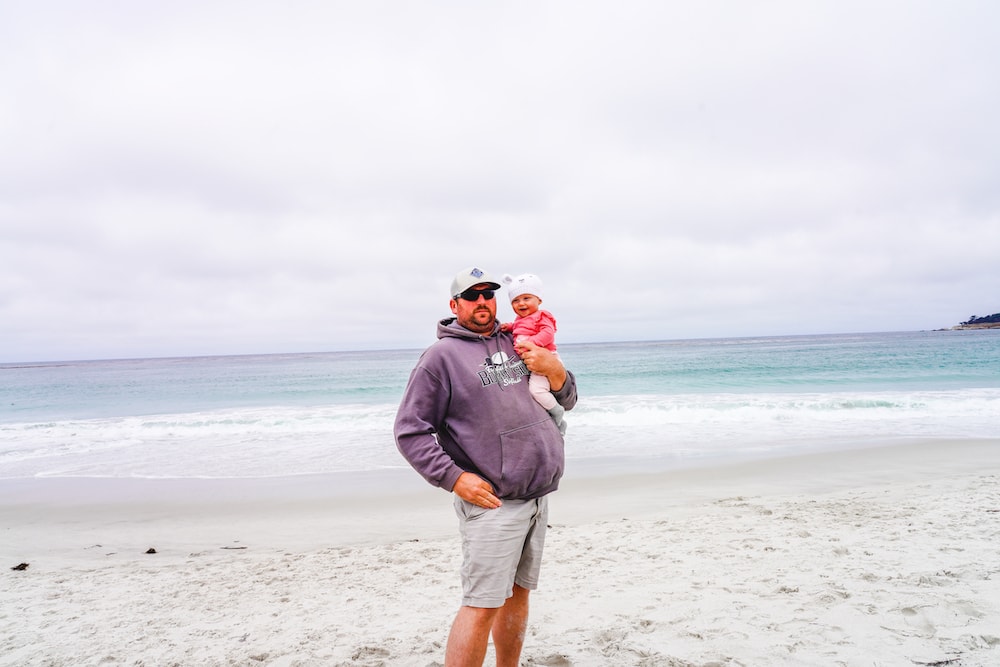 After they had their fill of the ocean, they spent another couple of hours playing in the sand: burying each other and building sandcastles. Sean (my hubby) and I hung out with the baby and read our books. It was so relaxing. You really can't beat the fresh ocean air and the sound of the waves. I miss it already.
We ate lunch on the beach and packed up in the mid-afternoon. By the time we left, the parking lots were full and people were circling to find parking. We sure were glad we made it early!
After the beach, we drove to downtown Carmel and window shopped. Carmel has so many fun shops to explore and really has something for everyone! They have high-end clothing and jewelry stores along with antique stores, a toy store, and book store.
One of my favorite places we visited was Pilgrims Way Community Bookstore and Secret Garden. It is a cute little bookstore with lots of popular books, children's, books, and gift options. Behind the bookstore is the Secret Garden. I discovered it during our Baby Moon and I have been wanting to go back ever since! The Secret Garden has lots of fun plants for sale along with outdoor decor and a fun water feature to sit and watch.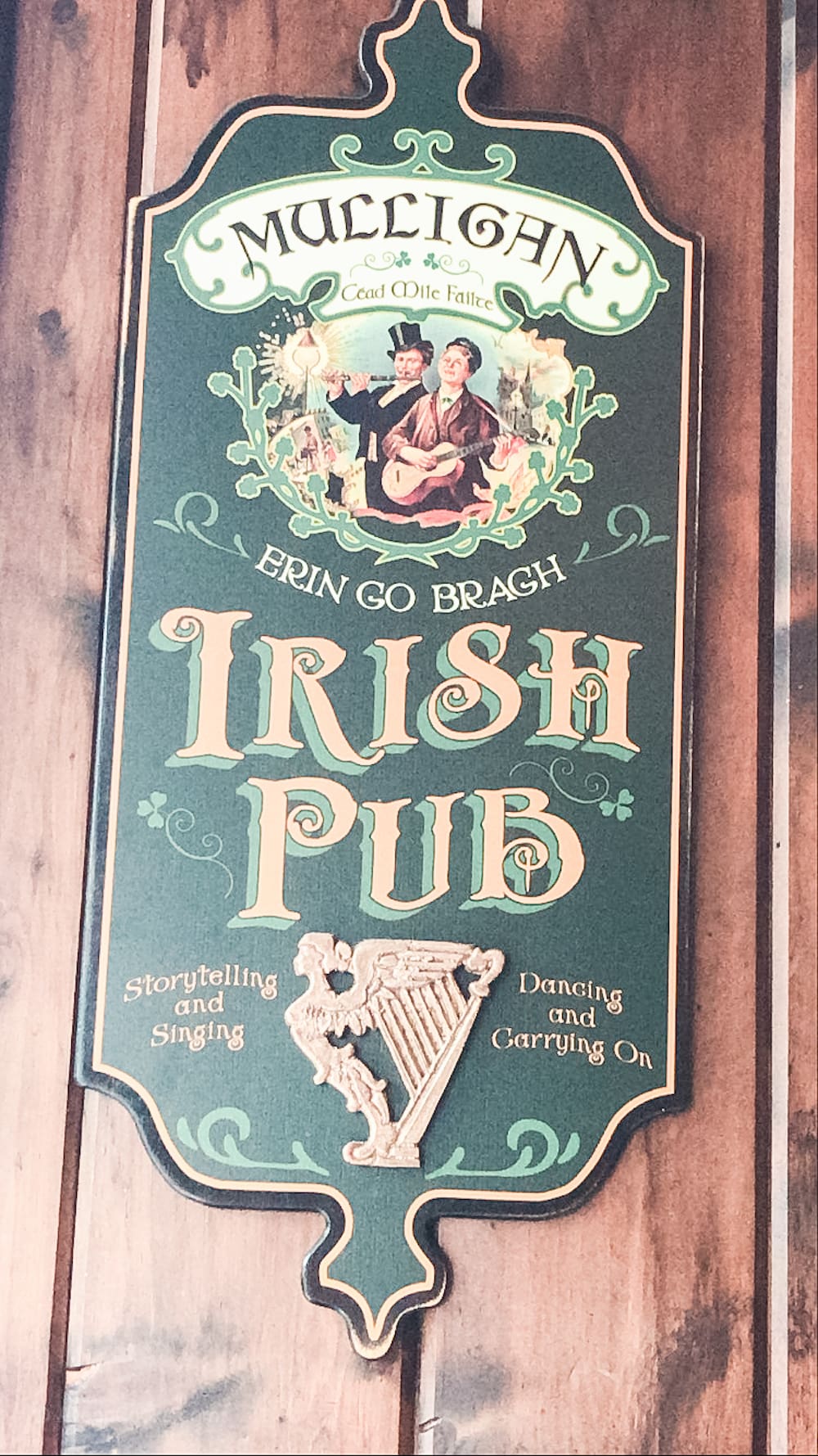 Once we had our fill of window shopping, it was time for dinner! It was a little before five, so some of the nicer restaurants weren't quite open yet. However, we found a fun Irish Pub that sat us right away – Mulligan Public House. The waitress was very accommodating and gave us a list of kid-friendly items they could make as soon as we sat down.
The kiddos ended up settling on mini corndogs with French fries while Sean and I had burgers. The food was really good and the atmosphere was great. It was pretty noisy, so our loud and excited kiddos weren't noticed at all. It gave Sean and I the opportunity to relax and have a drink without worrying too much about keeping them settled and quiet.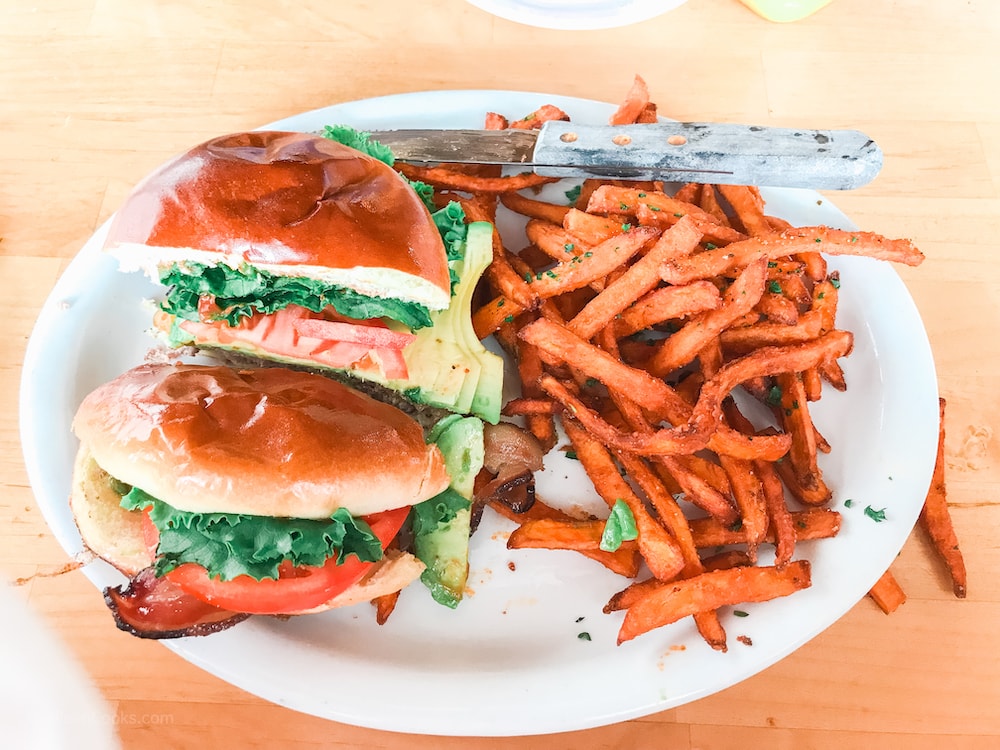 After dinner, we headed back to the hotel for an early night. The kids all took baths (again, two bathrooms!) and snuggled up for an early bedtime. We had a great day!
Day Three in Carmel
We started our last day in Carmel with the continental breakfast at the table in our suite. Afterward, I took the kids to the pool for some swimming. The water was so warm and they had the whole pool to themselves! We may have a pool at home, but the kids never want to pass up on an opportunity to swim at a hotel.
I really appreciated the warm water since it was about 30 degrees colder in Carmel than in Fairfield. The kids wanted me to take lots of videos and boomerangs, so I turned it into a reel on Instagram. You can watch it here. After the pool, it was time to pack up and check out of our room. We dropped our key off at the front desk and said goodbye to the owner, Carrie.
I promised the kids one more candy store stop, so that was where we headed next. This time, we went to the Cottage of Sweets. Cottage of Sweets is a smaller candy store, but they manage to pack a lot of options into their little store front. They have lots of specialty candies along with homemade truffles and fudge. The LEGO candy was a big hit with my kids.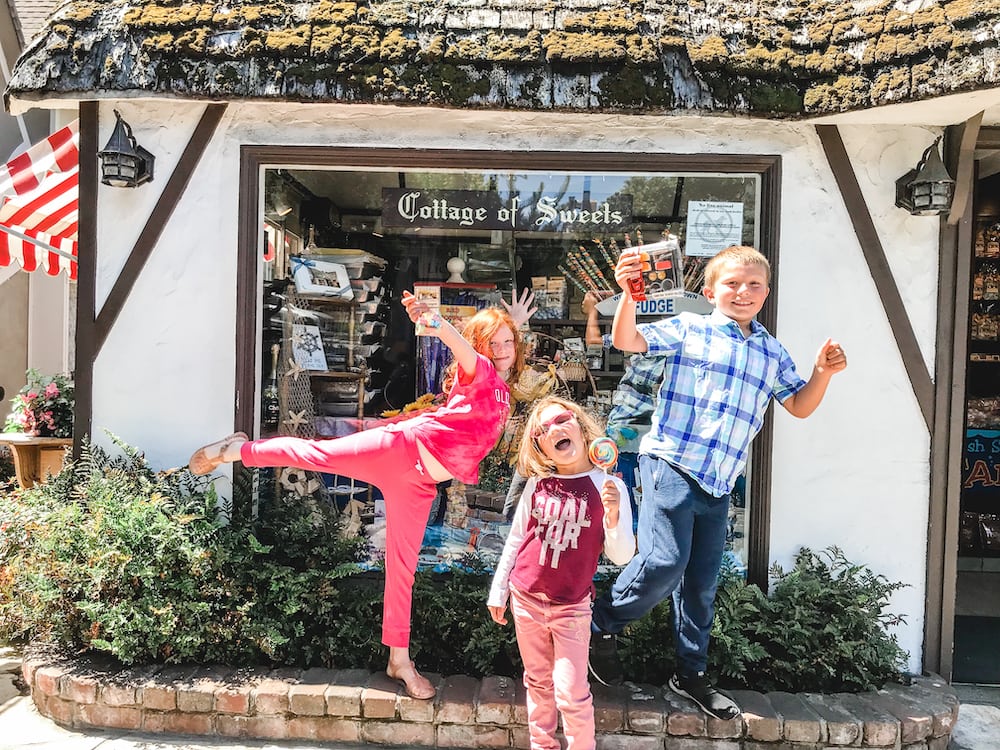 Finally, it was time to go home, but not before stopping for an early lunch at Cafe Carmel. Cafe Carmel is a cute coffee shop and eatery that also serves ice cream. We stopped in at 11 AM, so they were not quiet serving lunch. Instead, we ordered breakfast burritos and coffee.
The burritos were made fresh and really big. I ordered four burritos to share among the six of us (really five, because the baby didn't have any) and I could have easily ordered three burritos. They were huge and delicious. It was the perfect way to end our summer trip to Carmel and head home.
As always, we loved our trip to Carmel. My four-year-old asked me several times in the days following our trip when we could return to Carmel. Of course, I'm already thinking about our next trip! My oldest will be in the 4th grade this coming school year and studying California History. The Carmel Mission is at the top of my list for field trips and I hope to make it another fun vacation. Stay tuned!