We love baking Christmas cookies so we put together this list of the most fun and festive Christmas Cookie Recipes! We have everything from Grinch Christmas Cookies to Hazelnut Snowball Cookies on this list!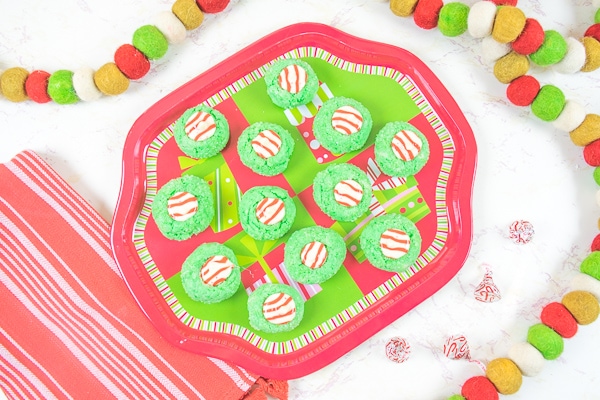 I don't know about you but I love the Christmas baking season. I love everything from baking bar cookies to making hot chocolate to enjoying some sweet treats with my kids on Christmas Eve.
I strive to share at least 3 new Christmas Cookie recipes on my blog each and every December (plus a few more cookie recipes throughout the year).
This list is a roundup of all the Christmas Cookie Recipes I have shared (and loved) over the years. Enjoy!
Christmas Cookie Baking FAQ
How long are Christmas cookies good for?
Christmas cookies will last up to 2 weeks if stored in an air-tight container. Any longer than that, and you may want to freeze your cookies.
Really, it's best to bake your cookies no more than a day or so before you plan on sharing them. They do stay fresh and edible for a couple of weeks but they tend to taste their best right after baking.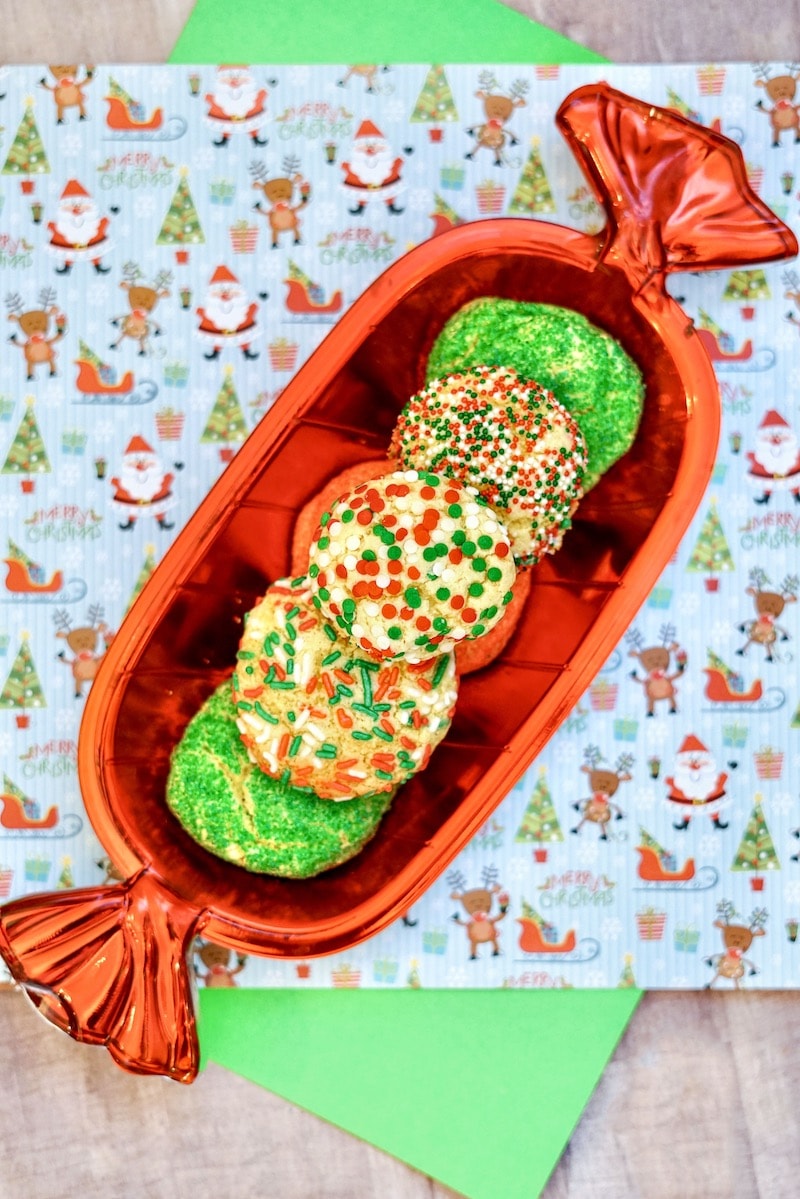 How long can you freeze cookies for Christmas?
My usual rule of thumb for freezing advice is 3 months for basically everything. However, if you have a working freezer that is never allowed to get warm, they will stay good in the freezer for much longer!
You could bake them the year before and store the extras in your freezer. Just make sure they are stored really well so you don't end up with freezer burn. I love my vacuum sealer for this!
Is it better to freeze cookie dough or baked cookies?
That depends on the cookie. For traditional drop cookies (like chocolate chip), freezing the dough is best. Then you get that warm from the oven experience from frozen dough.
However, if you are freezing a more complicated recipe like macarons or kiss cookies, you will want to freeze them after they are baked (and cooled). Read our post on freezing cookie dough for more information.
You may also like: Christmas Breakfast Casserole
Did you try one of these Christmas Cookie recipes? Let us know what you thought in the comments below! You can also tag us in your recipe creations on social media using @aileencooks.