Christmas Eve Box (a Super Easy Family Tradition)
Put together a special Christmas Eve Box for your family. Not only is it a fun present they get to open a day early, but it creates instantly family quality time!
One of my very favorite things to do every Christmas is put together a Christmas Eve Box. It's the one family tradition I have stuck with in the years since I have become a parent. I love how it encourages spending time together as a family.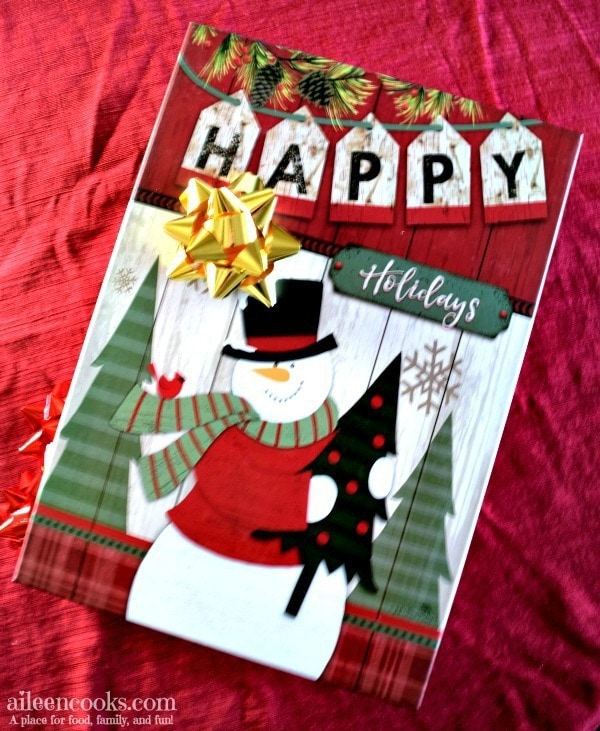 The origin of the Christmas Eve Box
I stumbled upon this tradition several years ago on Pinterest and instantly fell in love with the idea. Not only is the Christmas Eve box a super easy, no-fuss tradition, but it was totally my speed. I am not sure who originally came up with the idea, but I totally love it!
Creating a box specifically for a family movie night was right up my alley. I love the nights where we just stay home and spend time together as a family. In my PJs? Even better.
We love our family movie nights anyway. We have a long-standing pizza and movie night every Friday night. Our pizza and a movie night is a great way to end the week and this Christmas eve box is a great way to welcome Christmas.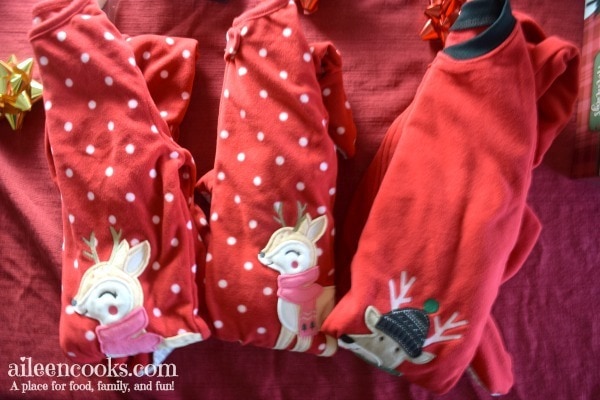 Our favorite part of the Christmas Eve Box
The one thing I make a point to get each year is new Christmas PJs for my kids. It's gotten to the point where they look forward to them every year (my oldest even put it on his Christmas list). I think the main reason they love it so much is because they have the opportunity to match.
My girls have some matching clothes, but my son is often left out and his Christmas Pajamas give him the opportunity to feel included and festive. Last year's Christmas PJs have gotten so much use that they are starting to get holes in them. Which is saying a lot, because Carter's fleece pajamas are super durable.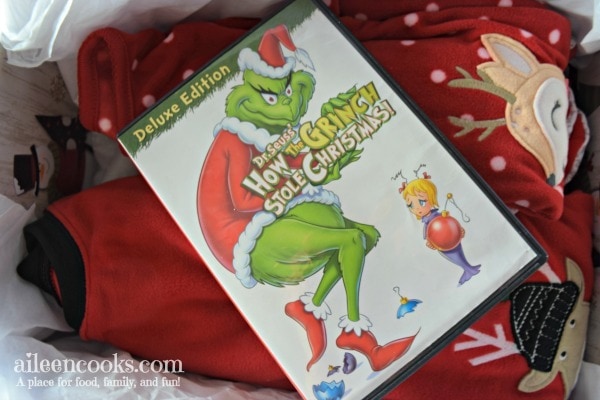 Our Christmas Eve box also includes a new holiday movie to watch together. Full disclosure: The Grinch Who Stole Christmas was the movie included in their box last year (as shown here). I actually got them The Santa Clause this year, but I couldn't find it when it was time to take picture (and of course I found it just as soon as I was done).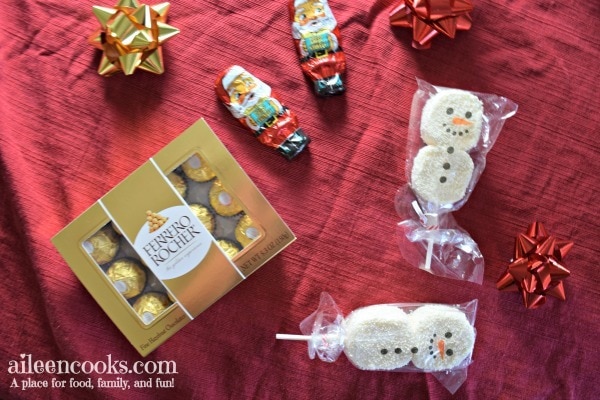 Christmas Eve Box Must-Haves
The last thing we add to our Christmas Eve box is special treats. I found these adorable marshmallow snowmen at our local grocery store and knew they would be perfect for our Christmas Eve box. You could also make something like Christmas Puppy Chow, rice krispie treat snowmen or rice krispie treat reindeer as a special treat.
If you are a visual person (like me), you can check out my video on YouTube that shows how I put our Christmas Eve Box. You can also watch it below. Don't forget to subscribe to my channel. 🙂
Fun Ways to Customize your Christmas Eve Box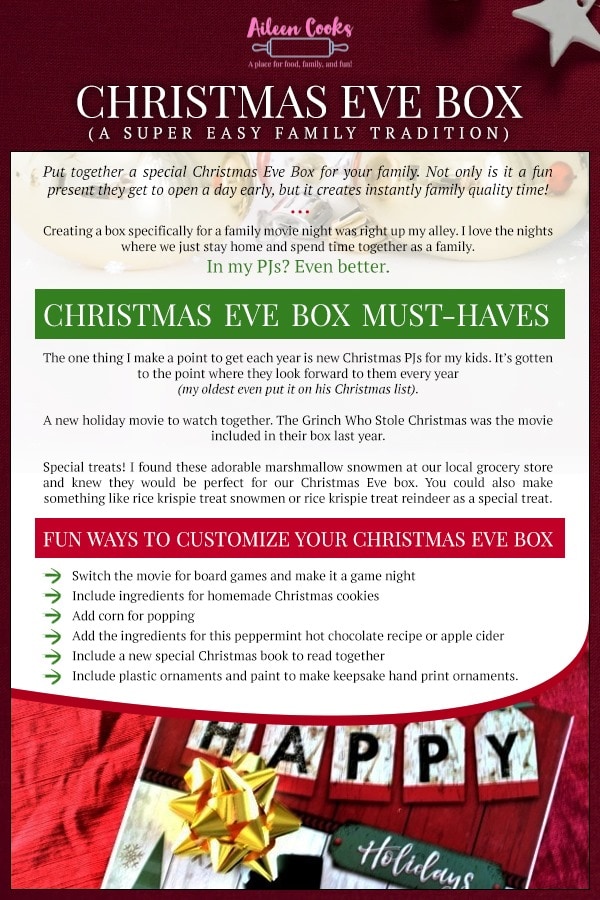 Infographic courtesy of Stroller Envy
Can't do it on Christmas Eve?
I get it, Christmas Eve can be a busy time for many families. We have opened our box on Christmas Eve Eve a couple of times and it was still just as special. In fact, the kids loved getting to open a present a day even earlier (especially since Christmas Eve was claimed for other fun activities). Whenever you decide to celebrate, it will become a special time for your family.
The Christmas Eve Box is such a fun tradition. We have will continue to do it for many years to come!