Green Kid Crafts Review | Human Body Lab
Thank you to Cratejoy for sending us this sample box so we can write a review on the Green Kid Crafts Human Body Lab box! This post contains affiliate links. If you shop through these links, our website receives a small commission at no additional cost to you.
We really enjoyed last month's Green Kid Crafts Review of the Desert Science Box and were so happy to get another box in the mail. This one was all about the human body! I did the majority of this project with my oldest child, who is seven.
His sisters (5 and 2) joined in from time to time but it was a little above their attention levels. We started the Green Kid Crafts box during our camping trip, which was a fun surprise.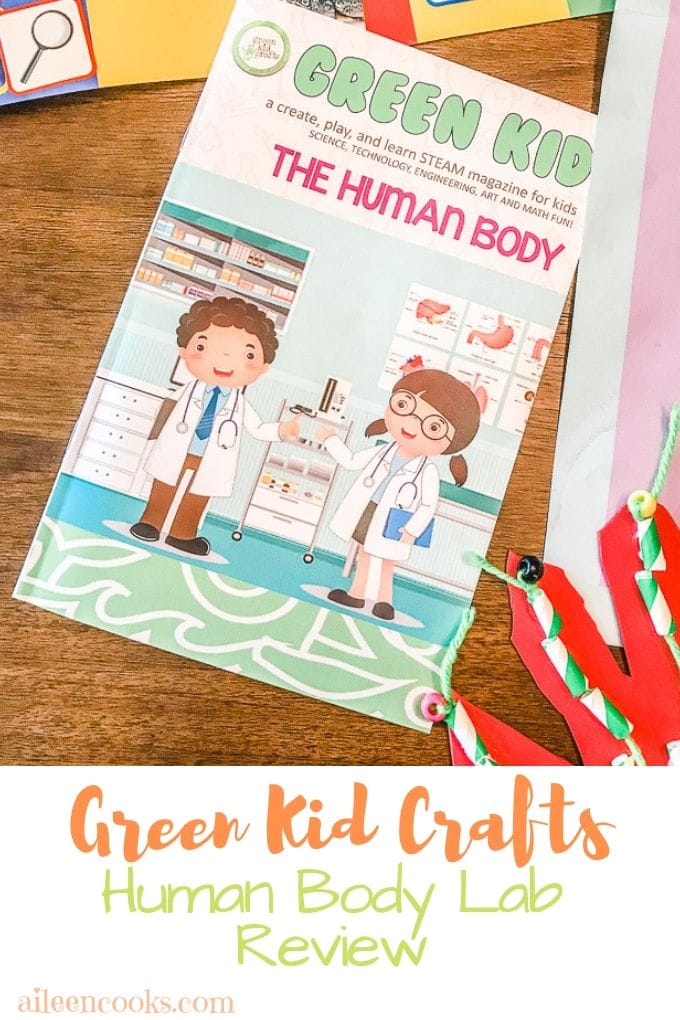 If you are looking for other kid's subscription box reviews, then check out our We Craft Box Review, our Koala Crate Review, and our Little Passports Review.
The Green Kid Crafts Human Body Lab comes with 4 projects
Organs of the Body Poster
Study & Test 5 Senses
Model of the Respiratory System
Articulated Hand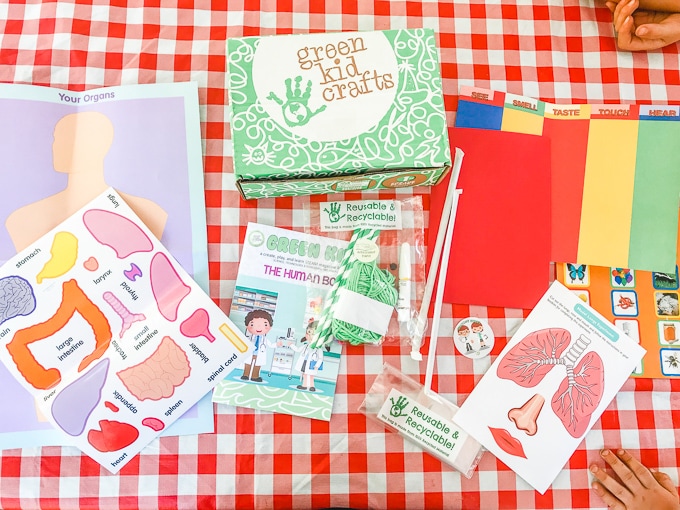 The box advises for ages 5+ and I would definitely say that was the case for this month's Green Kid Crafts box. Although my two-year-old did help with some of the stickers, the concepts were above her head.
Organs of the Body Poster
My son, however, absolutely loved learning about his organs and following the key to putting the organ stickers in the right place. He thought this was so cool and was proud of himself that he was able to do it on his own.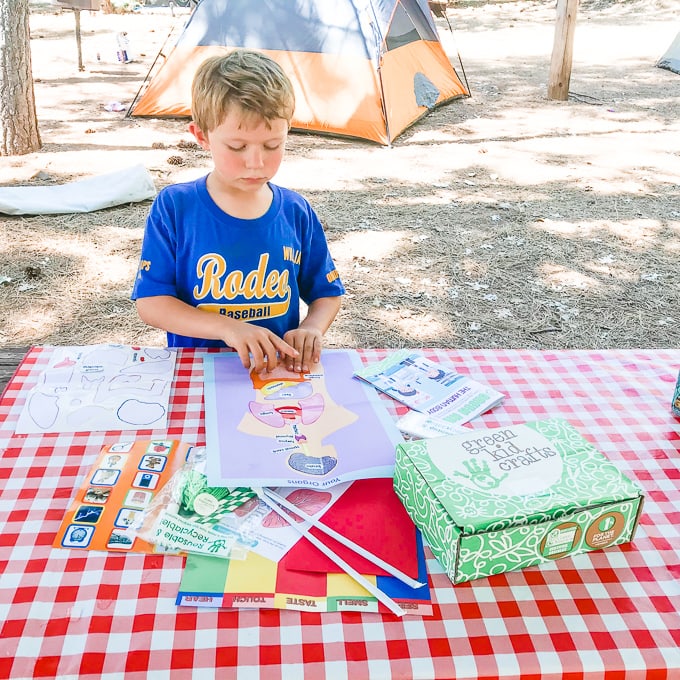 Order your Green Kid Crafts Box here!
5 Senses
We also talked about our 5 senses. This had already been covered in school, so it was a nice refresher for him. Many of the pictures represented multiple senses, so I let him take the reigns and decided which collum they should be in. There was a key, but I didn't feel it was necessary.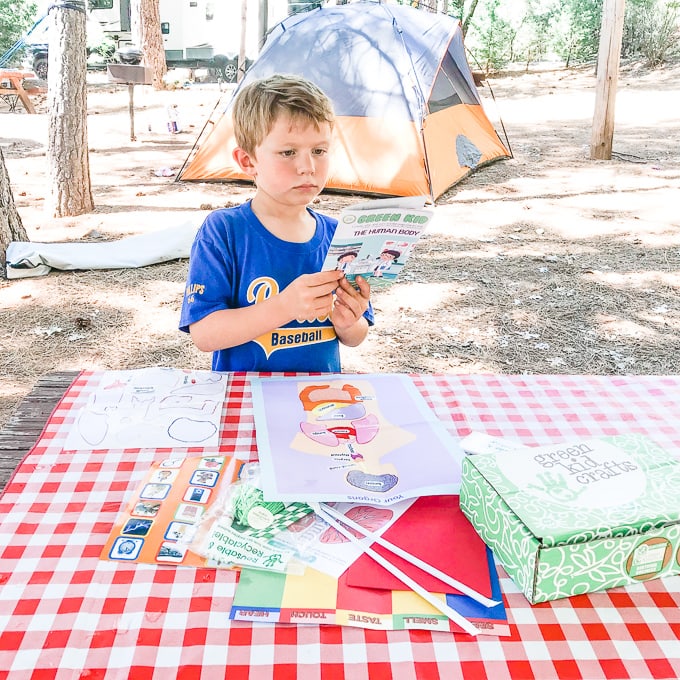 We finished the other two projects once we got home from our camping trip (silly me, I forgot the scissors). We started with the respiratory system model when we got home.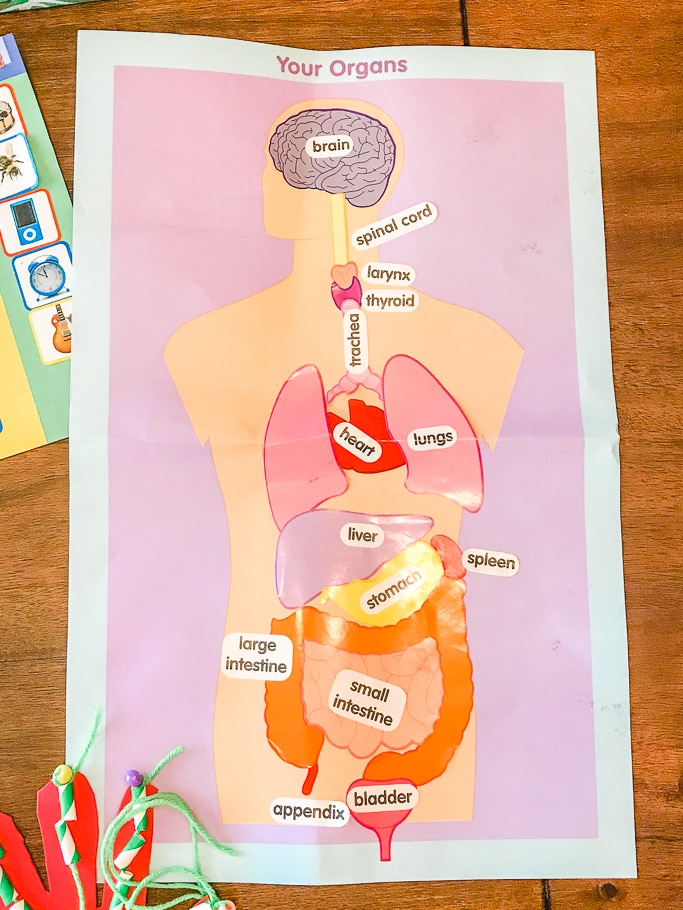 Model of the Respiratory System
This is the project my two girls were most interested in. Putting the nose and mouth on the straw felt silly, so it kept my kids interested. And the concept of breathing in and out through the straws to blow up the bag was such a simple way to explain lung function to kids.
I was able to point out the lungs on the body poster, which helped a lot, too. It was definitely the favorite project!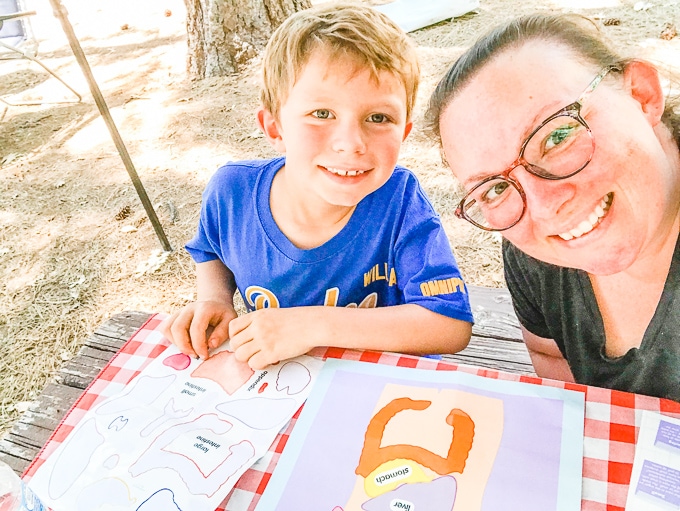 Articulated Hand
This project was such a cool way to show kids how their hands work. I love that it still felt craft while teaching them something. We traced my 5-year-old's hand and she cut it out.
Then my son made the bones and tendons with straws and yarn. All three kids enjoyed testing out the hand and seeing how the fingers bent and straightened via the yarn tendons.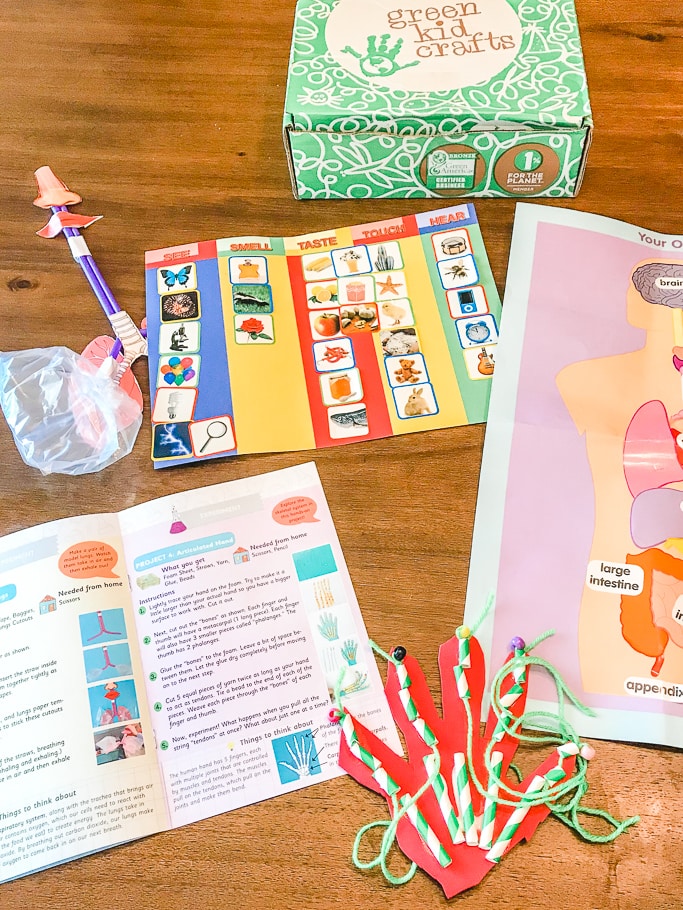 We really enjoyed this month's Green Kid Crafts box. Everyone (including me) walked away knowing more about the human body. I love how it teaches my kids something new while making it fun and hands-on.