Add these healthier pumpkin spice muffins to your list! They include healthier options (like whole what flour) while still bringing that pumpkin spice flavor you love!
Happy October! Now we can happily eat all of the pumpkin stuff without breaking the "rules". Why do we have to wait until Fall to eat pumpkin anyway? You can buy canned pumpkin year-round, so why do we have to wait until this time of year to make pumpkin inspired food and drinks?
I say, if you love pumpkin, eat it whenever you want! You may also like Air Fryer Pumpkin Muffins (Just 2 Ingredients!), pumpkin pie dip and instant pot pumpkin cheesecake.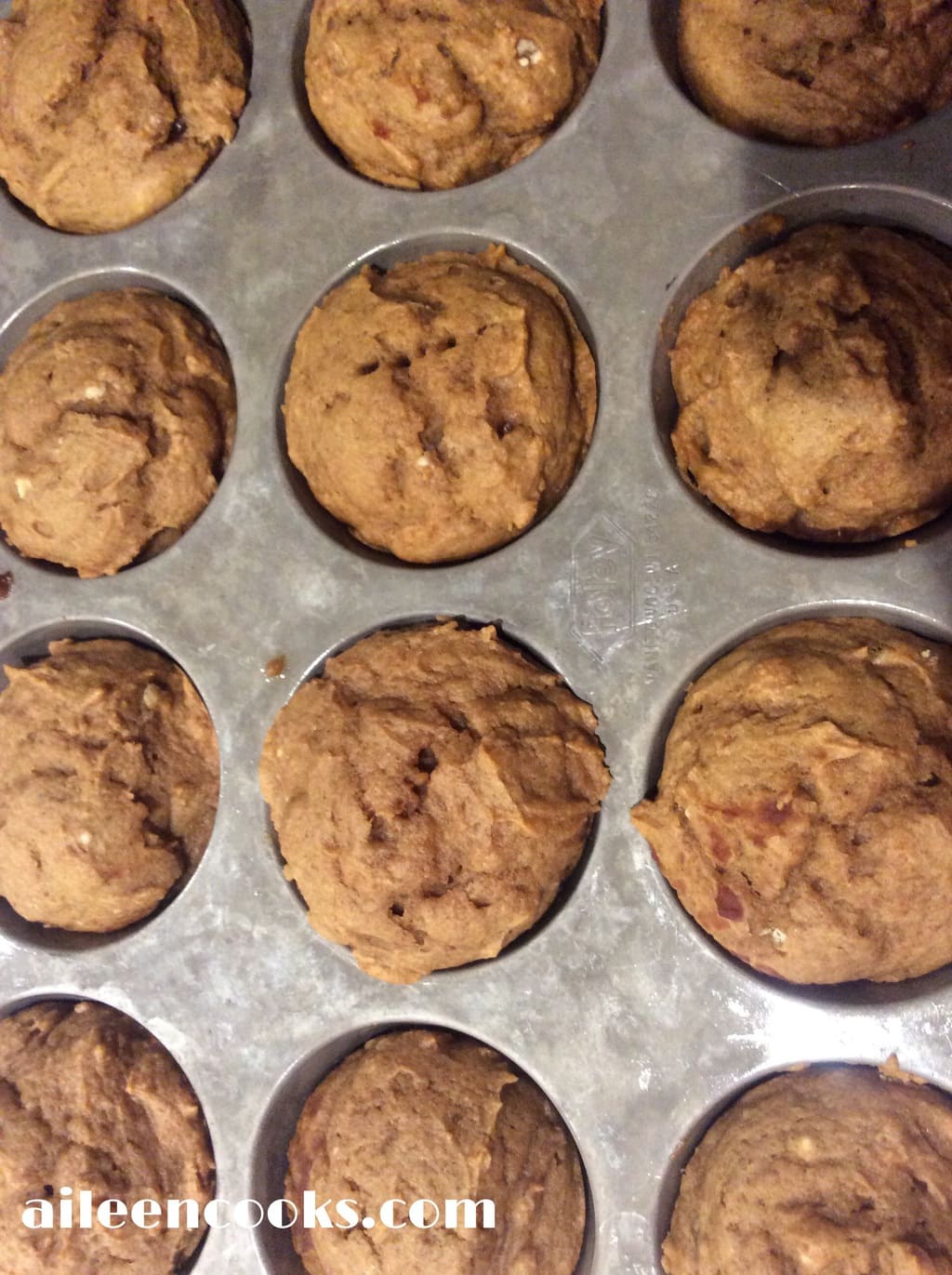 I cheated this year and made Pumpkin Pancakes in early September. They were delicious. Even if it was 80 degrees in my house at 9 AM. I'm still waiting for it to cool down, but I'm throwing caution to the wind and embracing all things Fall. Including (but not limited to) these moist and spicy pumpkin muffins.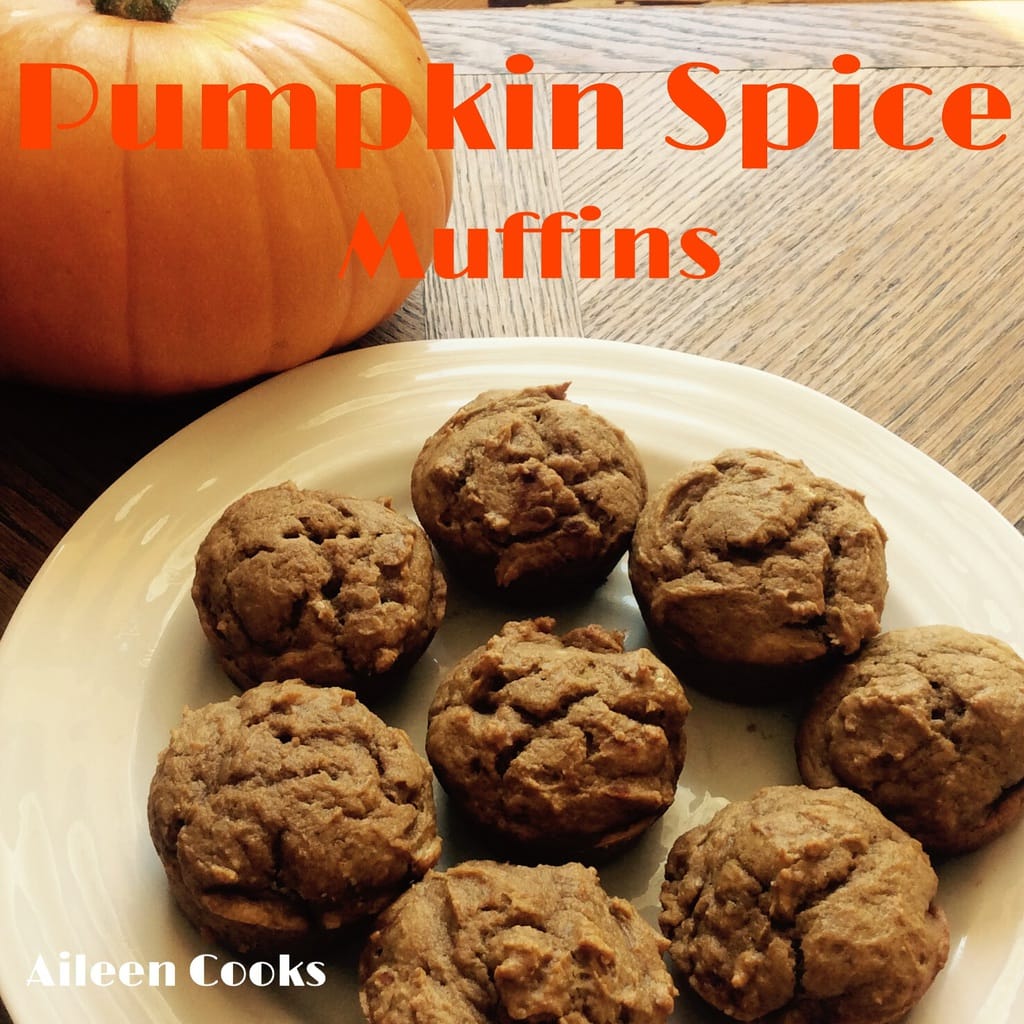 These muffins are definitely whole wheat flour friendly, but feel free to use whatever type of flour you prefer. The dark brown sugar in this recipe adds an extra layer of flavor that will leave you screaming for seconds.
Here is your printable!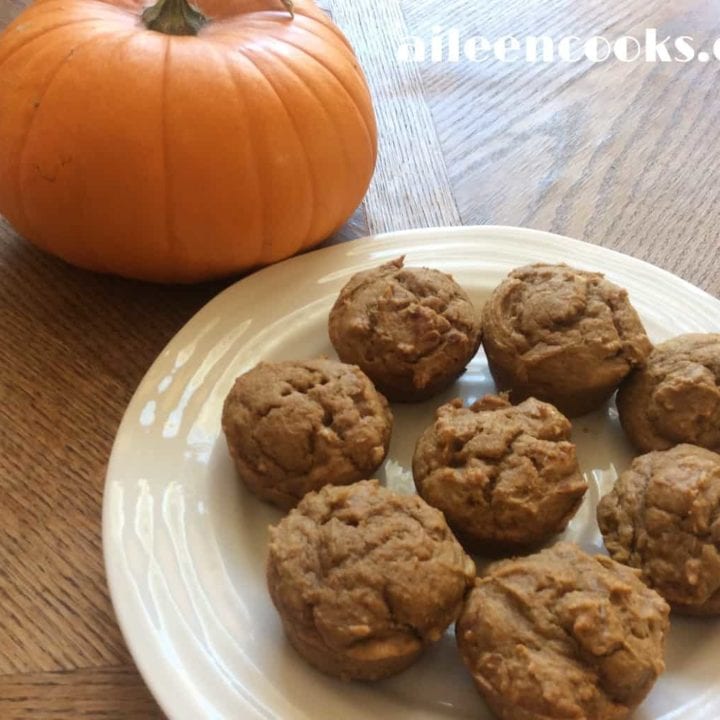 Pumpkin Spice Muffins
Celebrate fall with this classic pumpkin spice muffin recipe.
Ingredients
2 cups flour
1 TBSP baking powder
2 tsp pumpkin spice
1/2 tsp salt
1 cup packed dark brown sugar
1 stick butter, melted and cooled
2 eggs
1 tsp vanilla extract
1 1/2 cups pumpkin
Bake 325 25 minutes
makes 16 muffins
Instructions
Preheat the oven to 325 degrees.
Whisk together the flour, baking powder, pumpkin spice, and salt. Set aside.
Cream together the butter and sugar. Add the eggs and vanilla, beating after every addition.
Fold in the pumpkin.
Using an ice cream scoop, fill a greased muffin tin 3/4 full.
Bake for 25 minutes, until a toothpick inserted in the center of a muffin comes out clean.
Cool before eating.
Nutrition Information
Amount Per Serving
Calories

175
Aileen