Okay, it's officially September and I could not wait any longer to share this recipe with you. I would love to tell you the weather is cooling down here in Northern California, but it's still pretty warm. My kids are running around with bare feet and shorts and would love it if I filled up their kiddie pool just one more time. Since it tends to stay warm into October around these parts (we are known for visiting the pumpkin patch in summer clothes), I close my eyes when I bite into these pumpkin pancakes and I can almost feel a breeze across my face and the warmth of socks on my feet. Almost.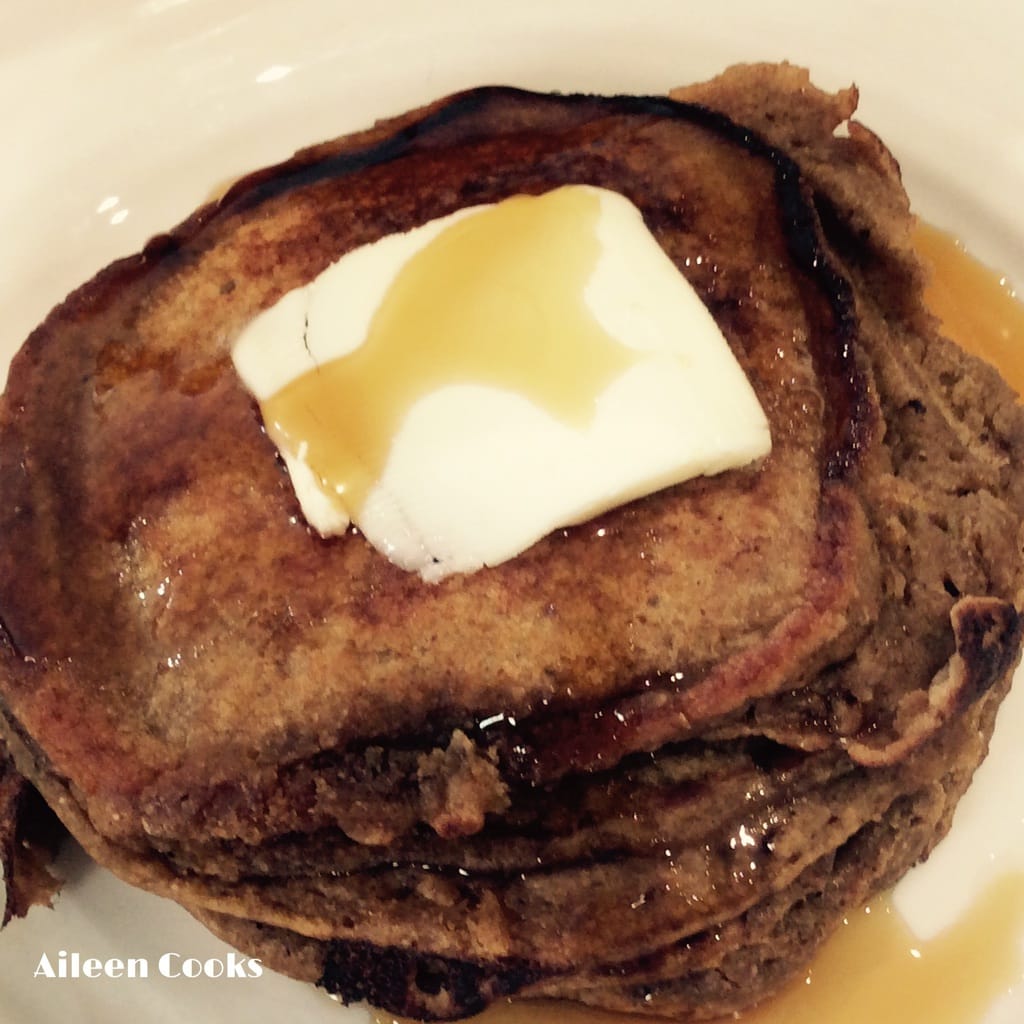 If you are looking to sink your teeth into something that just screams fall – this is the recipe for you. These pancakes are warm, fluffy, and sweet. They taste like a spiced pumpkin pastry. Just top them with a little butter and maple syrup and your taste buds will dance. If you are looking for a plain pancake recipe, try our fluffy pancakes from scratch.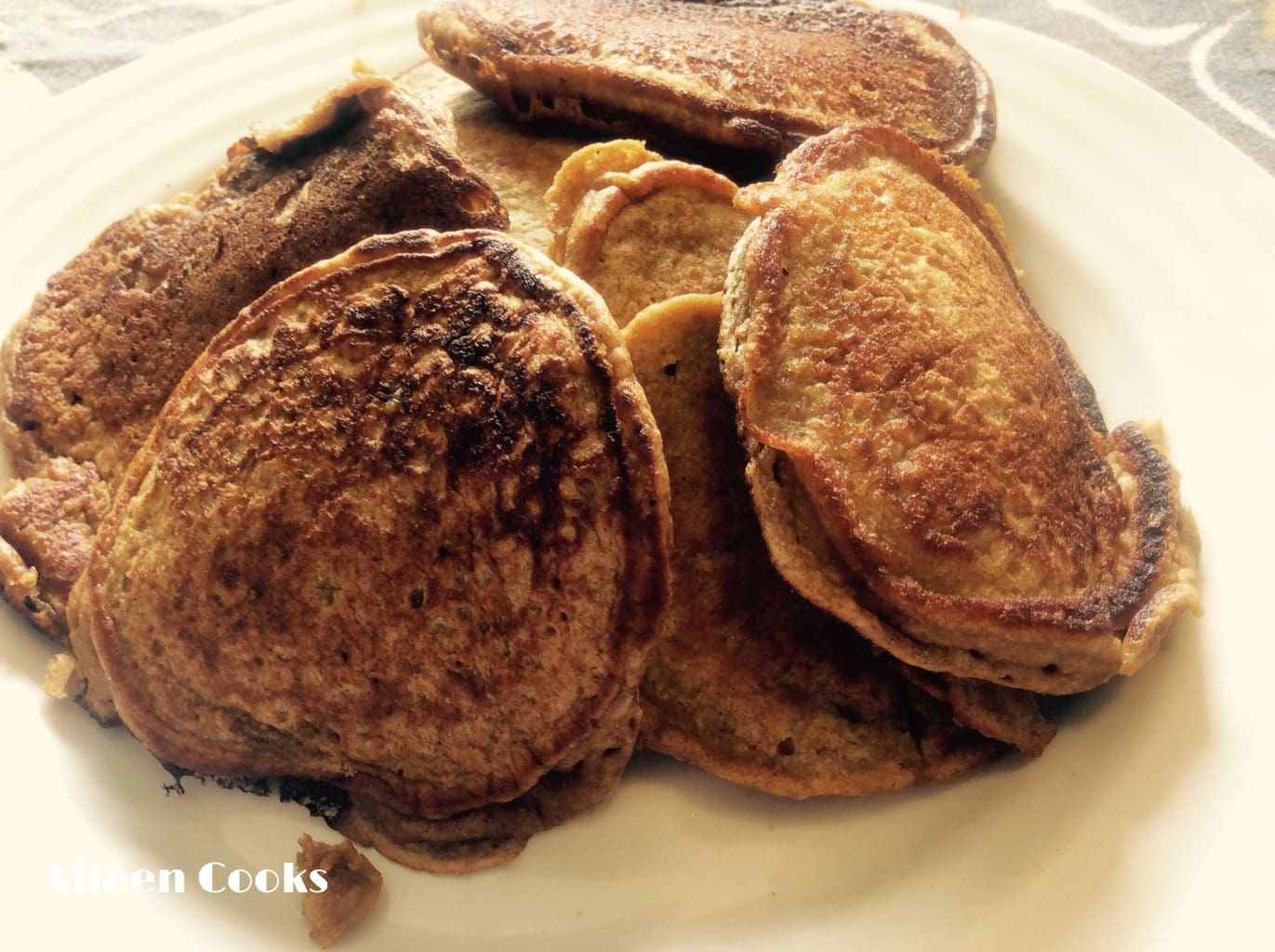 I use canned 100% pure pumpkin (not pumpkin pie filling) in this recipe and store-bought pumpkin spice blend. You can find the pumpkin pie spice blend in the spices section of your local grocery store. I found mine at Trader Joes.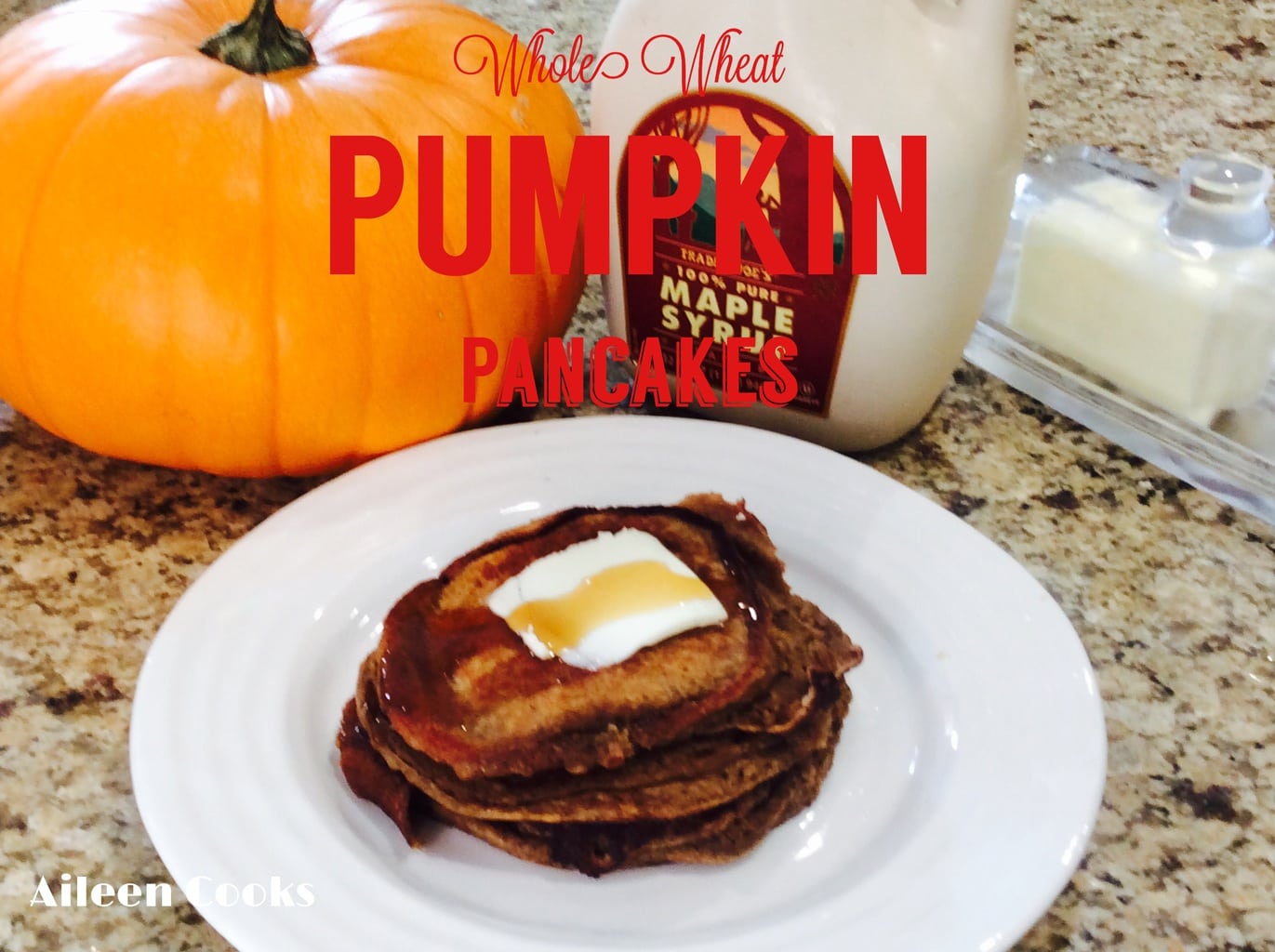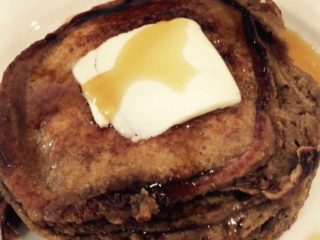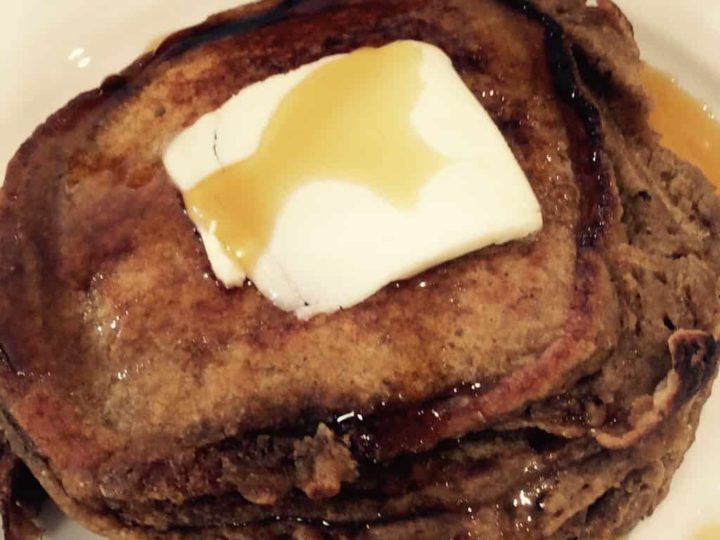 Yield: 4
Whole Wheat Pumpkin Pancakes
Prep Time: 10 minutes

Cook Time: 30 minutes

Total Time: 40 minutes

Whole Wheat Pumpkin Pancakes
Ingredients
2   cups white whole wheat flour
2 tsp pumpkin spice
2 tsp baking powder
1 1/2 tsp baking soda
1/2 tsp salt
2 TBSP honey
2 large eggs, lightly beaten
2 cups milk
2 TBSP melted butter, plus additional for frying
1 cup pure pumpkin
Instructions
Preheat your oven to 170 degrees or the keep warm setting. Place an oven proof dish in the oven.
In a medium bowl, whisk together the flour, pumpkin spice, baking powder, baking soda, and salt. Make a well in the center of the dry mixture and add the honey, eggs, milk, butter, and pumpkin. Mix until just combined. Do not over mix or you will end up with hockey pucks instead of pancakes.
Heat a griddle or large frying pan over medium high heat and grease with butter. I like to use a pastry brush to spread melted butter into my pan, but you can just add a pat and swirl your pan around if it's easier for you. Using a ladle, pour the batter into your pan - making the pancakes as big or small as you like. Let them cook until they brown on the bottom and start to bubble on top - about 5 minutes. Carefully flip the pancakes over and cook on the other side. Once cooked on both sides, use a spatula to pick up the pancake and put in the warmed oven. Continue to cook pancakes until you run out of batter, keeping the completed pancakes warmed in the oven until you finish.
Serve with pure maple syrup.
Nutrition Information
Amount Per Serving

Calories 135

Nutrition information is an estimate.

Source: Adapted from 100 Days of Real Food. I added spices, increased the milk and honey, and use pumpkin instead of banana.
Aileen