I was gifted some tomatoes unexpectedly today from a playgroup mom. Since I accidentally grew all cherry and grape tomatoes, I happily took them off her hands.
I have a few plans for these tomatoes – including making most of them into sauce, making pesto pizza topped with fresh tomatoes, and making grilled cheese with tomato (of course). Those could all wait. I knew the first things I would do is roast some of them as an afternoon snack. Because I was starved after spending the morning at the park with my 2 littles and all of their play group friends.
These roasted tomatoes are so easy to make and really intensify the tomato flavor. They are perfect for any tomato lover.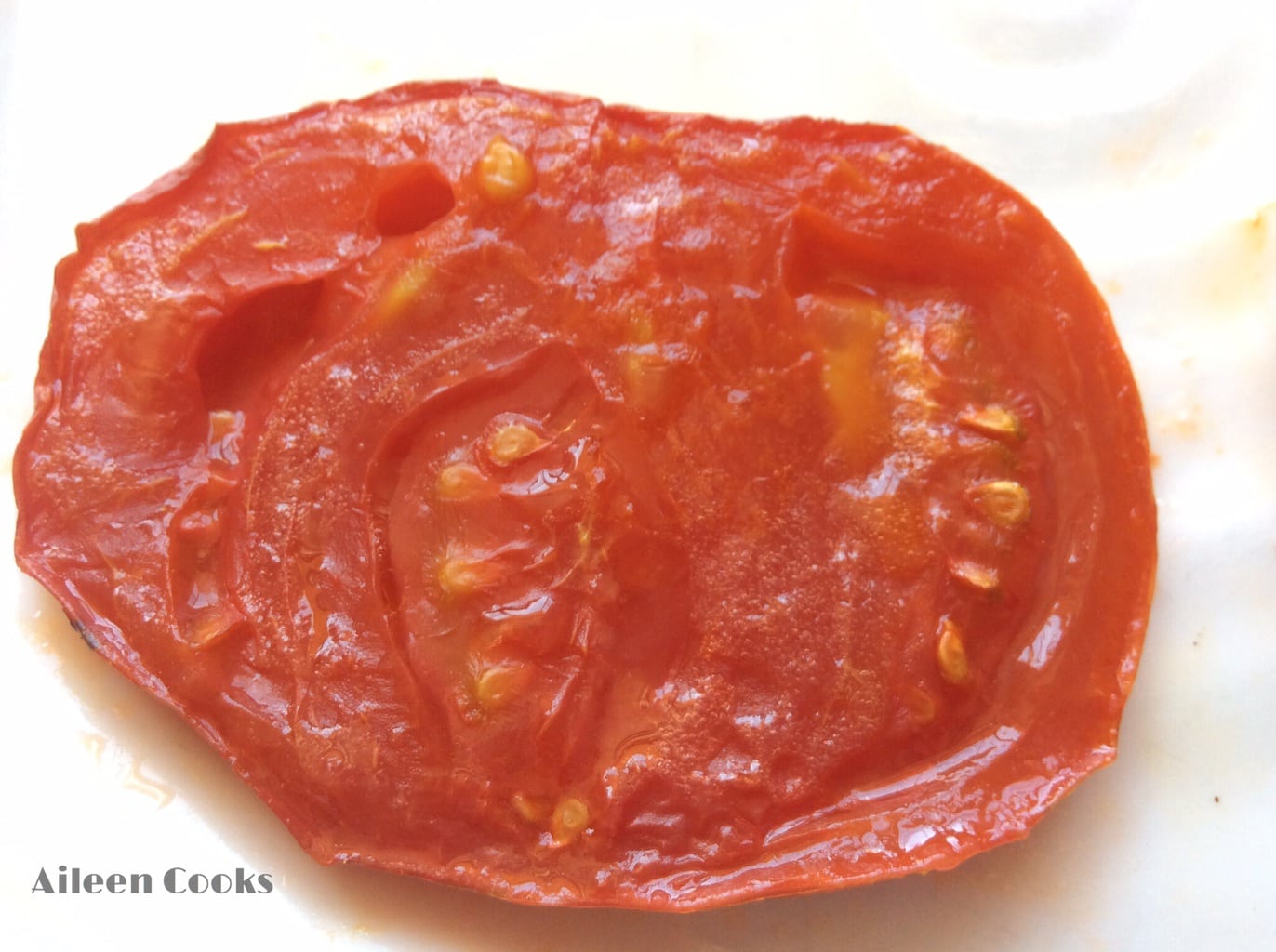 You start with a good bunch of roma or beefsteak tomatoes, sliced 1/2 inch thick. Slather them in olive oil and salt & pepper. Then, roast them until they get slightly chewy and very yummy. I used my toaster oven, but a regular oven works just as well. A toaster oven just heats the house up a little less.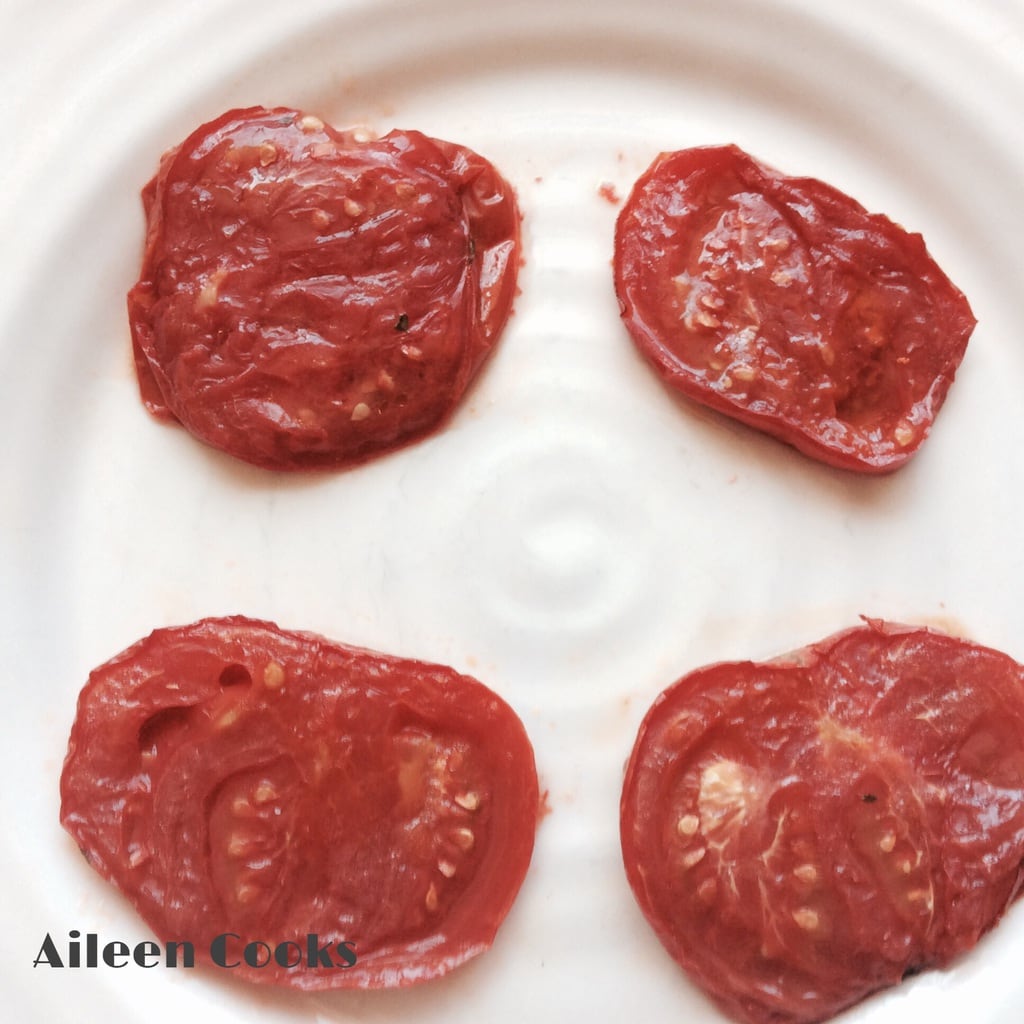 Here is your printable!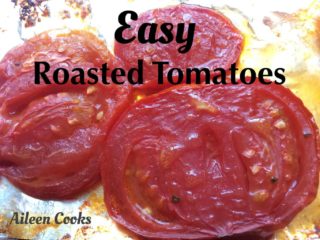 Yield:

4
Easy Roasted Tomatoes
Ingredients
5 to matoes
1/4 cup olive oil
1 tsp salt
1 tsp pepper
Instructions
Preheat your oven to 425 degrees. Line a cookie sheet with foil and set aside.
Slice the tomatoes 1/2 inch thick and arrange in a single layer on the cookie sheet. It's okay if they are butted up to each other, but they should not overlap. Brush each tomato with olive oil and sprinkle with salt and pepper.
Bake for 20-25 minutes until the tomatoes start to wrinkle and are fragment when the oven is opened.
Serve warm as an appetizer or side dish.
Nutrition Information
Amount Per Serving
Calories

45
Nutrition information is an estimate.
What have you made with tomatoes lately?
Aileen