I must be living under a log in the middle of a forest, because I had never heard of agua fresca until today. This is the most refreshing summer drink. Like actually refreshing. Not like lemonade, which tastes delicious, but leaves you thirsty. Agua fresca actually quenches your thirst and leaves you hydrated. I should know, because I just drank the entire batch and am feeling very hydrated. Ahhhh.
The sweetness really depends on the watermelon you use, so make sure your watermelon is ripe. If not, you can add a little bit of pure maple syrup to sweeten the agua fresca. It's all up to your taste buds.
I should also mention this recipe is insanely easy. I'm pretty sure my 3 year old could do it all by himself – at least the blender part.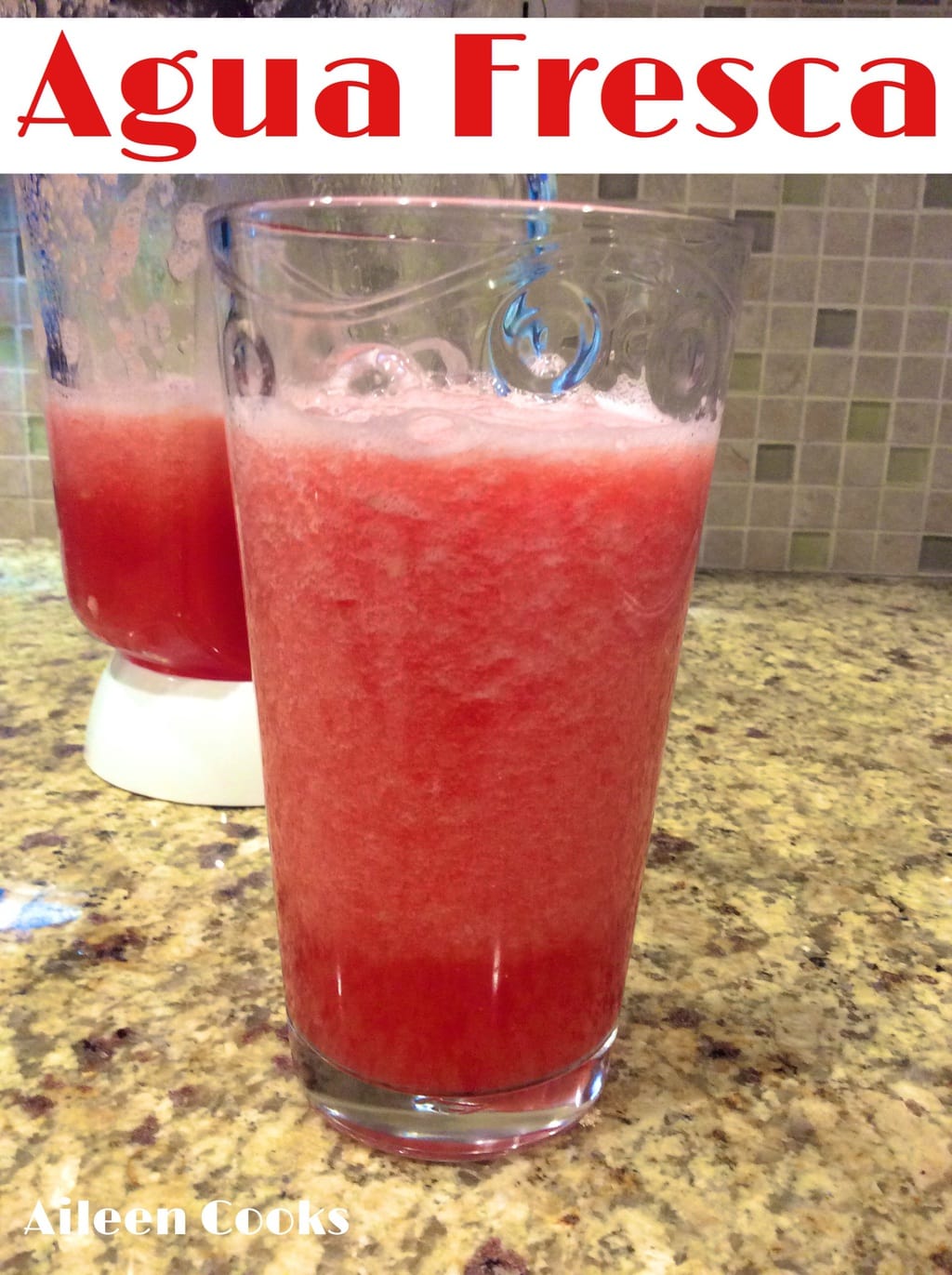 All you need for agua fresca is watermelon and sparkling water (flat water will work). You cut up the watermelon in large chunks and blend it with the sparkling water. The hardest part is waiting for it to chill in the fridge. I will admit, I drank mine at room temperature. I couldn't beat to wait. It's better cold, but not an absolute requirement.
I hear you can also make this drink with cantaloupe – that's my next mission. I'll let you know how it turns out. Until then, let me know how your watermelon agua fresca turns out.
Here is your printable!
Agua Fresca is a light and sweet summertime drink made with fresh watermellon.
Ingredients
4 cups roughly chopped watermelon
1 cup lime sparkling mineral water
Instructions
Place watermelon and sparkling mineral water in your blender. Blend until smooth and frothy. Chill for an hour in the fridge and enjoy.
Nutrition Information
Amount Per Serving
Calories

30
Nutrition information is an estimate.