Broccoli Cheddar Soup is one of my favorite soups of all time. I have been making it from scratch for a few years now and new I had to share it with you.
This soup is creamy, cheesy, and full of veggies – so it's healthy, too! It takes about an hour to make, but most of it is hands off. Good soup is all about letting it simmer and deepen the flavors!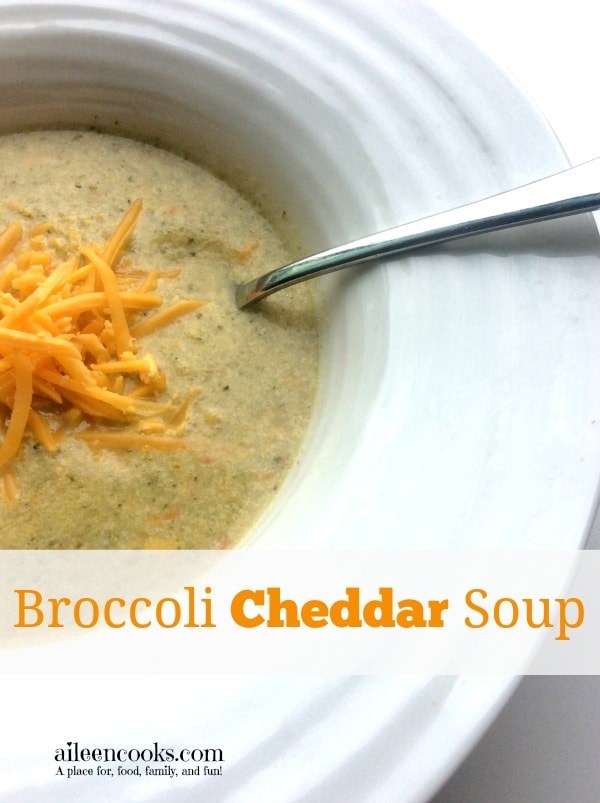 I use an immersion blender to puree the broccoli cheddar soup, but you can just as easily use a blender. Just make sure you let the soup cool down a little bit before pouring into your blender. We have shared a few other versions of this soup, too! Try our recipes for Crockpot Broccoli Cheese Soup and Instant Pot Broccoli Cheese Soup + Bread Bowl Recipe.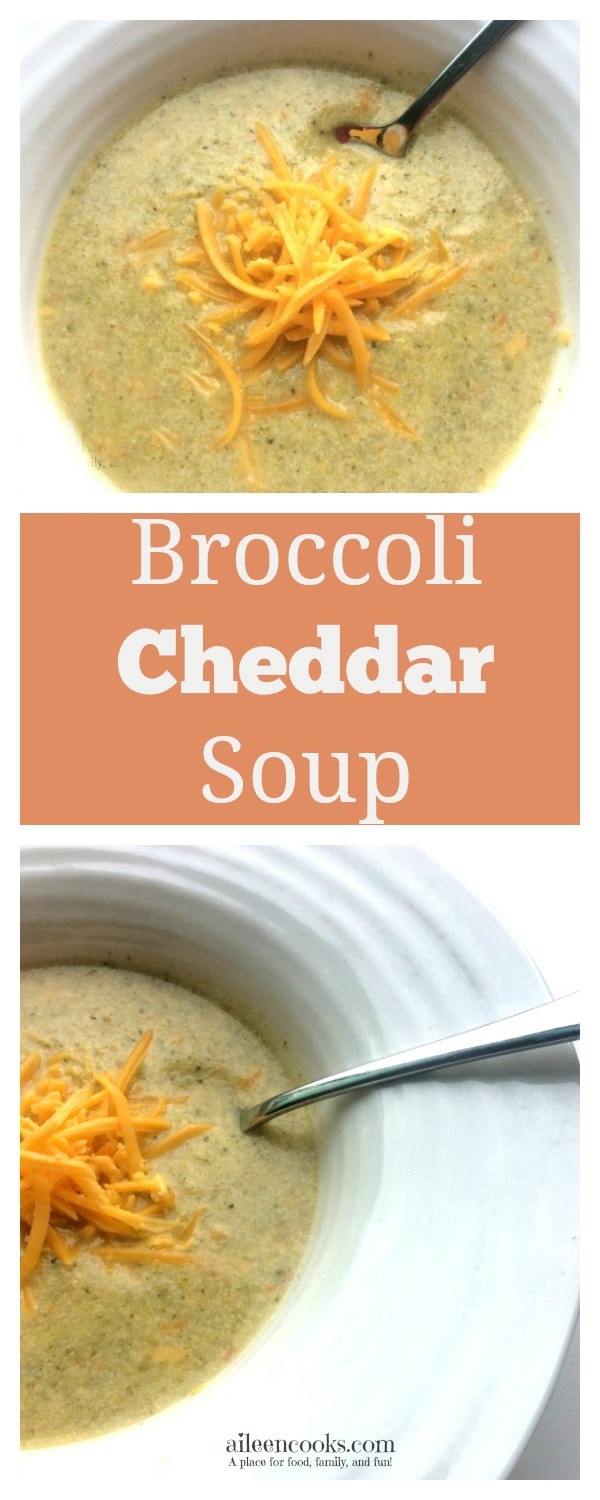 Enjoy your soup!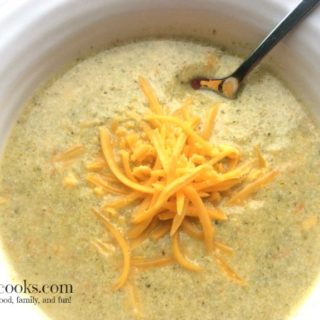 Broccoli Cheddar Soup
Total Time:
1 hour
5 minutes
A creamy and cheese broccoli cheese soup made with sharp cheddar cheese. 
Ingredients
4 tablespoons butter
4 tablespoons flour
2 cups whole milk
2 cups half and half
4 cups chicken stock
1 Tablespoon olive oil
1 cup chopped yellow onion
2 bunches broccoli, stems removed
1 cup shredded carrots
1 teaspoon salt
3/4 teaspoon black pepper
1/4 teaspoon nutmeg
4 cups shredded cheddar cheese + more for topping, optional
Saltine crackers, optional
Instructions
Melt the butter in a large pot over medium heat.
Once melted, add in the flour and whisk until a paste is formed and the flour is browned.
Slowly stir in the milk, half and half, and chicken stock - whisking constantly.
Continue to whisk until everything is combined and there are no clumps of flour.
Bring just to a boil. Reduce heat, cover, and simmer for 20 minutes.
In a small pan, heat the olive oil. Add in the onion and cook until softened - about 3 minutes.
Mix the cooked onion, broccoli, carrots, salt, pepper, and nutmeg into the soup.
Bring back to a boil. Reduce heat, cover, and simmer for another 25 minutes.
Turn off the heat.
Using an immersion blender (if using a regular blender - work in batches and allow soup to cool slightly), puree the soup until smooth.
Reheat the pot of soup and add the shredded cheddar cheese and stir until the cheese is melted.
Serve warm topped with cheddar cheese or saltine crackers.
Nutrition Information
Amount Per Serving
Calories

986
Soup Week Lineup: