Fun at the Santa Cruz Beach Boardwalk
As an Amazon Associate I earn from qualifying purchases.
Are you looking to visit the Santa Cruz Beach Boardwalk? Keep reading to see everything they have to offer for the whole family! Thank you to Santa Cruz Beach Boardwalk for hosting our family at their Seaside Park.
We had so much fun exploring the Boardwalk this summer! This was a totally nostalgic trip for me. I have fond memories of visiting the boardwalk when I was a kid. In fact, my very first roller coaster ride was Giant Dipper!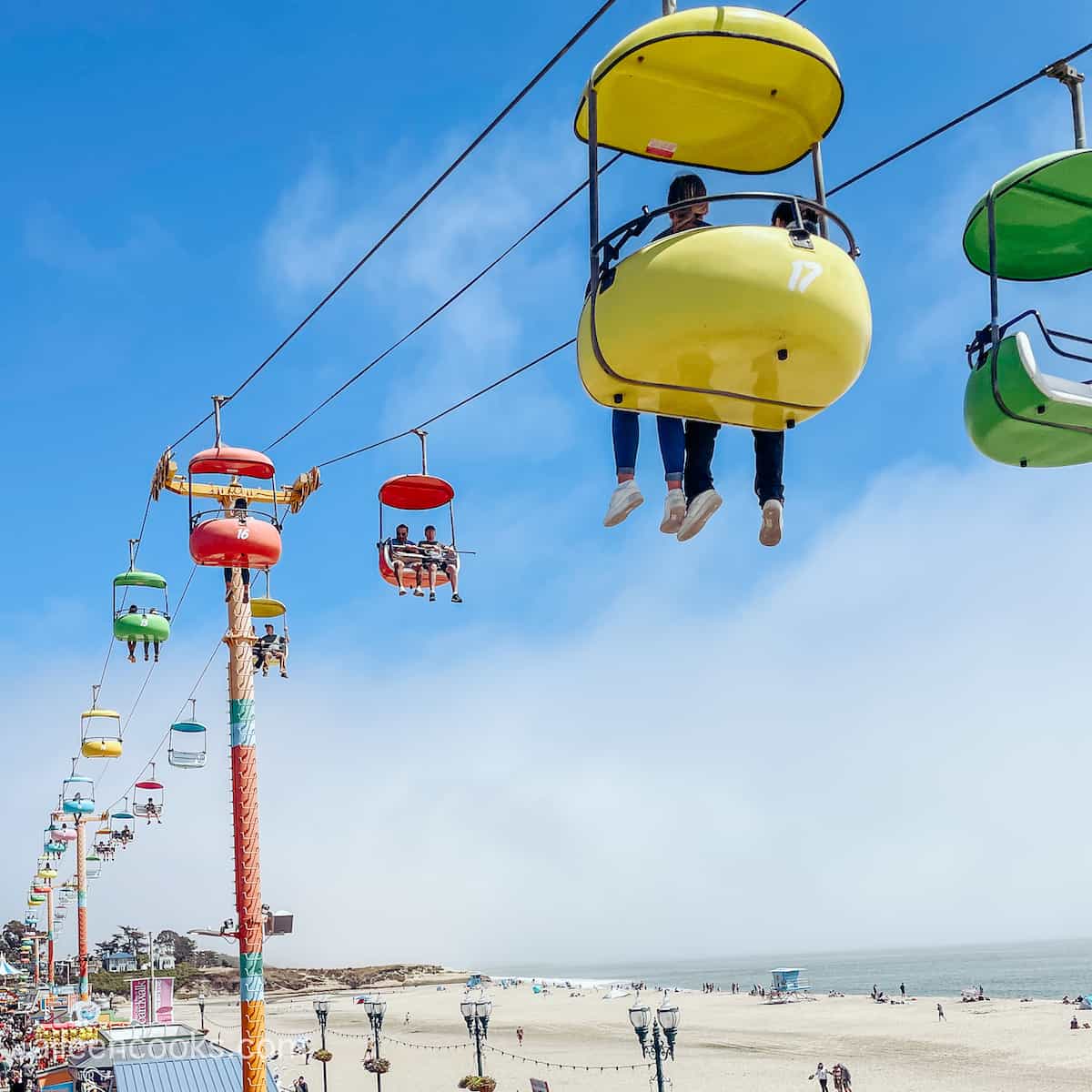 I had wanted to take my family to visit Santa Cruz for some time and this was the year when I felt like my kids were finally old enough to enjoy everything!
If you're looking for more California fun, check out our trips to Jellystone Park, Great Wolf Lodge, Muir Woods, and Carmel by the Sea.
Jump to:
❤️Why You'll Love This Place
There is so much to do and see at the Santa Cruz Beach Boardwalk! My family of 6 spent 6+ hours at the boardwalk and we did not manage to do and see all of the things. During the summer, they have daily live entertainment plus so many rides!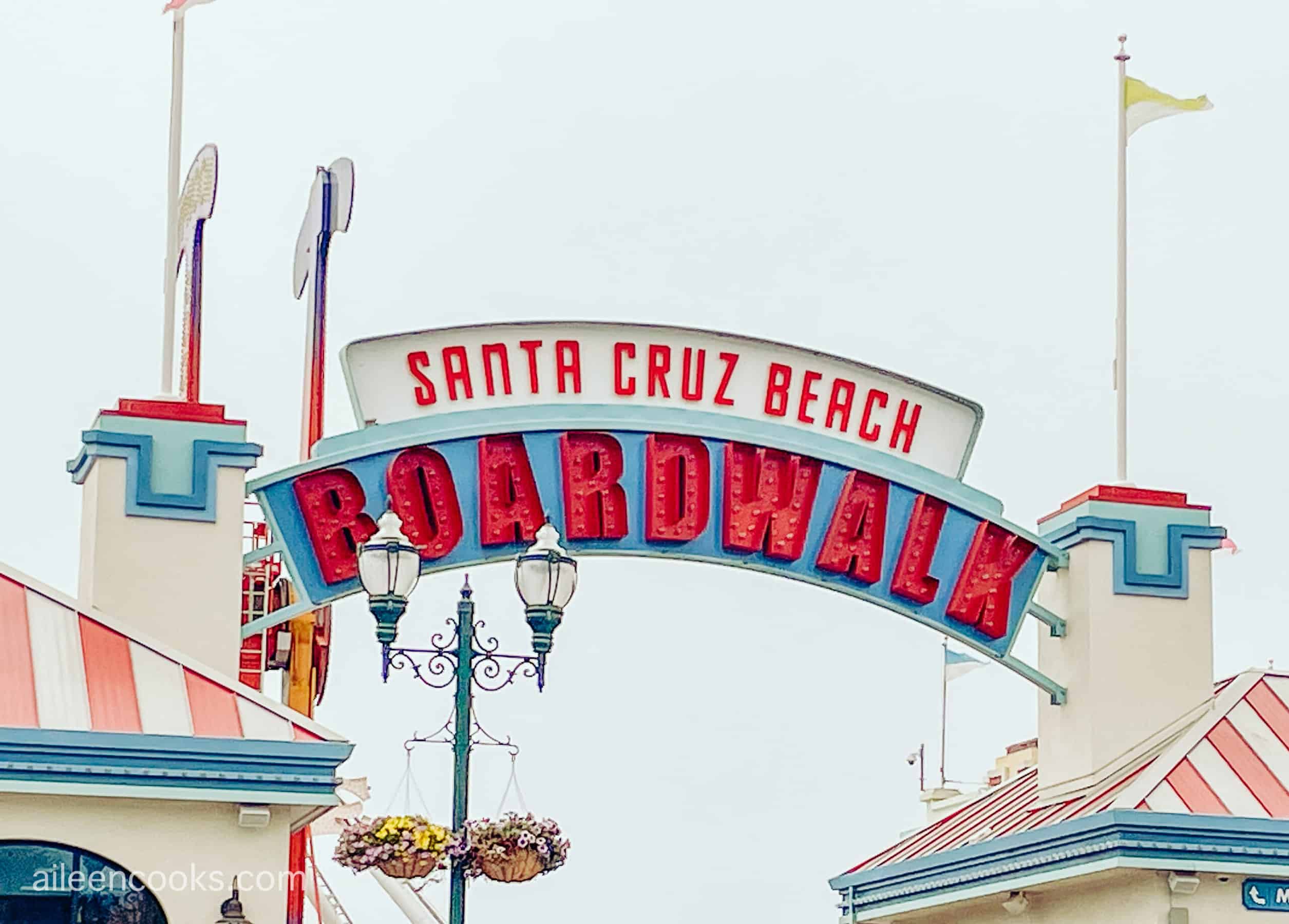 There are rides for all ages. They have a 100+ year-old carousel that's perfect for all ages (my toddler and 11 year-old both loved it) along with many rides that are great for little kids, bigger kids, and adults.
There are so many food choices! You can get all of the fair food at the boardwalk along with other yummy foods like crepes, boba, seafood, and so much more.
Don't like rides? That's okay! There are some great shopping options with loads of fun Boardwalk gear.
🎢The rides
The Santa Cruz Beach Boardwalk has over 30 rides. They have everything from small kiddie rides perfect for my toddler to thrilling rollercoasters like the Giant Dipper.
Personally, I'm a fan of the in-between, slightly thrilling rides. My favorite ride was Cliff Hanger. However, my 9-year-old loves everything and happily went on the big scary rides over and over with anyone who would join her. She even rode a few rides on her own!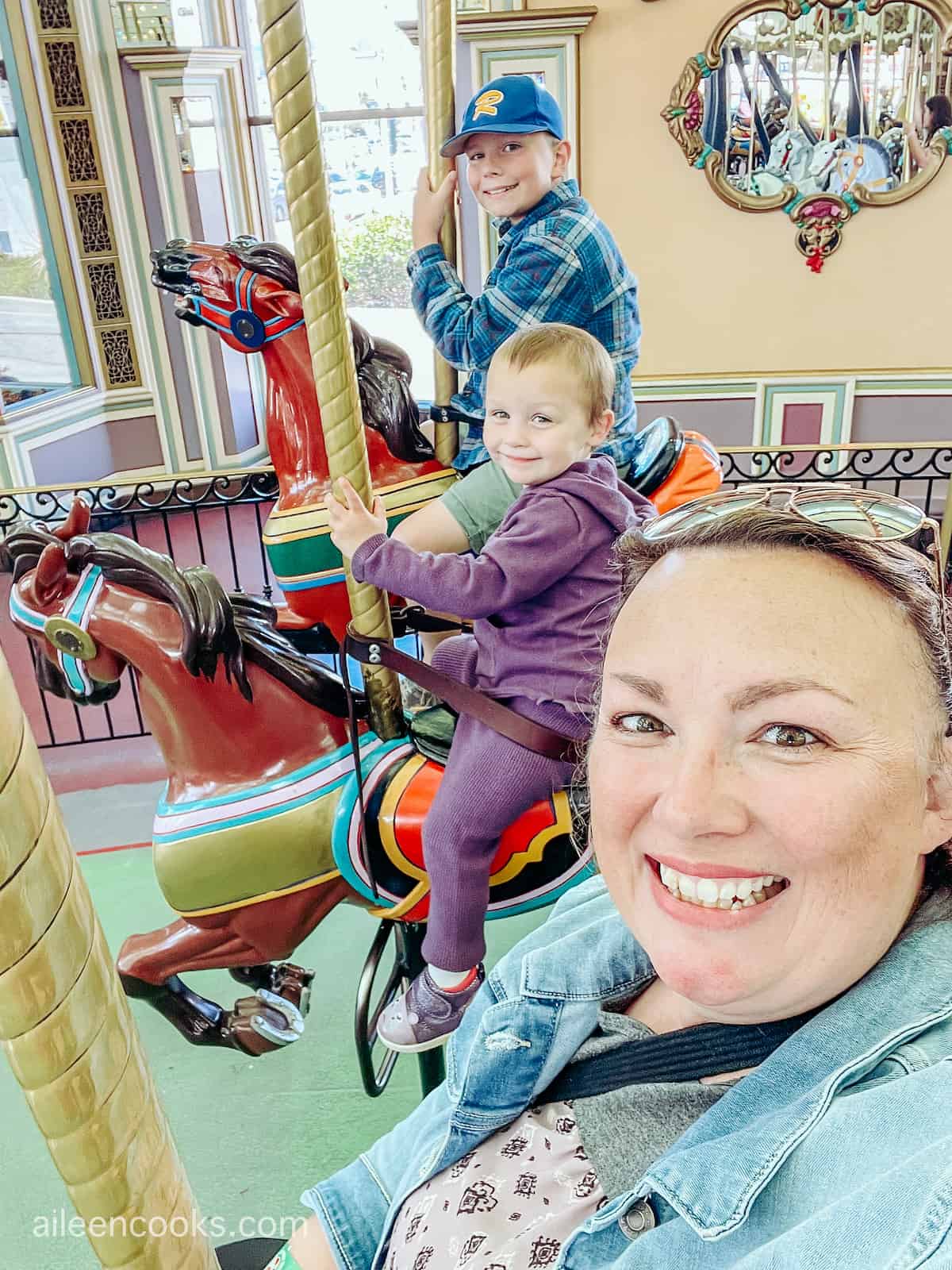 I love that there is so much variety of rides as it kept everyone in my family happy. We went during the week and the lines were mostly, short too.
🎠Entertainment and Events
During the summer there was free daily entertainment. We got to watch a very talented juggler, which was fun! Even if you don't visit during the summer to catch the entertainment, the Boardwalk also has entertaining events throughout the year.
Coming up in the fall, they have a Halloween event, Chilli Cookoff, and a Fall campout! They also have a clam chowder cookoff, a fun run, and movies on the beach scheduled for next year.
🍗The Food
There were many choices for food throughout the boardwalk!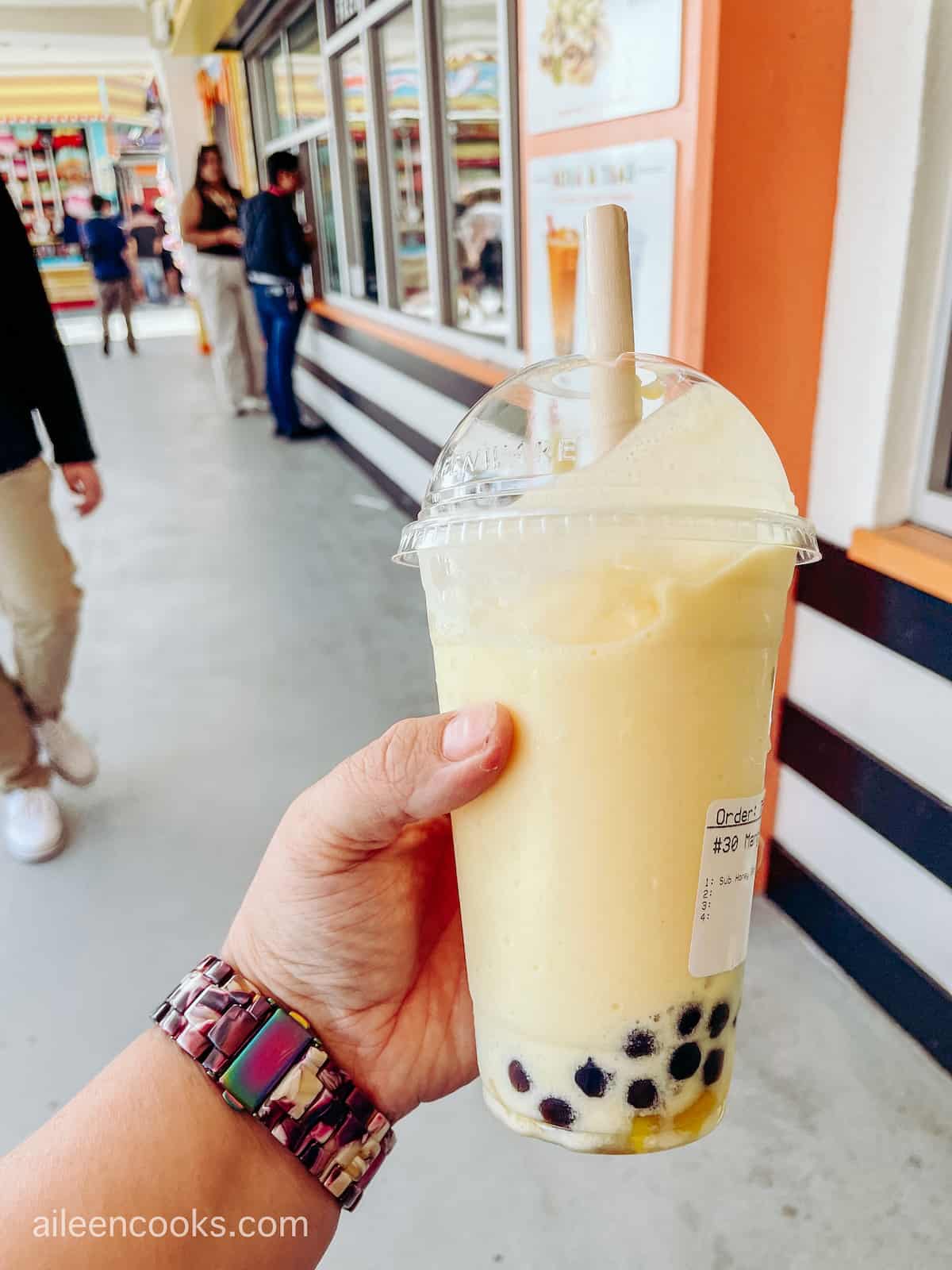 Some of the yummy things we enjoyed were boba smoothies, Dole Whip, and some delicious BBQ from Beachside BBQ.
My husband and I had the brisket sandwich. Two of my kids chose the tot bowl and one had a bacon-topped hot dog. Yum!
You can see a full list of their restaurants and other food options here.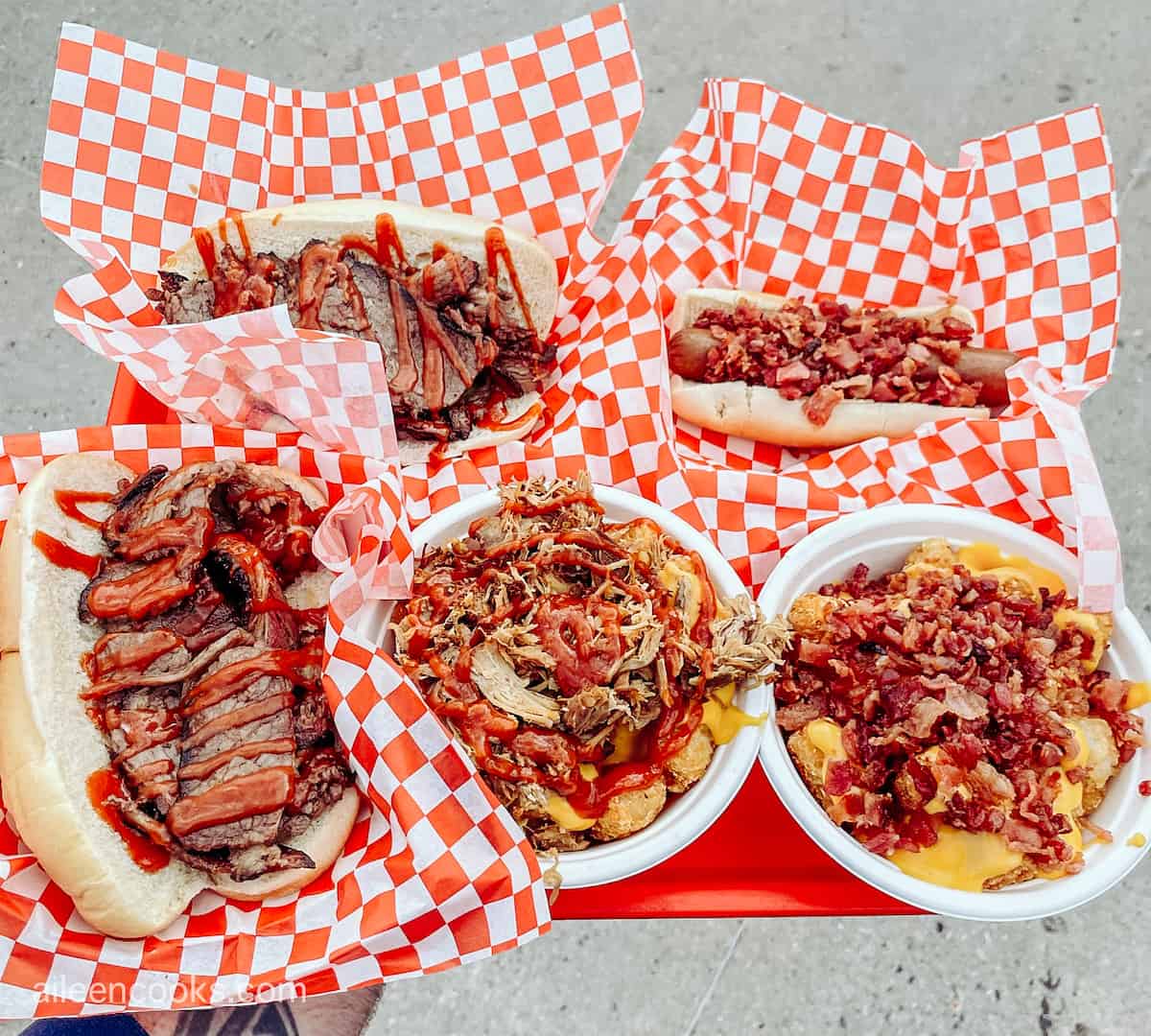 🏖The Beach
Of course, this was the beach boardwalk, so we had to check out the beach. I loved that we were steps away from the beach. My kids went down to play in the sand multiple times during our trip.
The sand was clean and the waves weren't too big. It was a beautiful location packed full of fun!
Keep in mind that the weather tends to change a bit during the day in Santa Cruz. Plant to pack a light jacket as it can get a bit chilly when the sun goes behind the clouds and there tends to be some wind throughout the day.
If you want to see more of our visit to the Santa Cruz Beach Boardwalk, make sure to watch my video on YouTube. You can plan your trip to the boardwalk at beachboardwalk.com.