Thank you to SeaQuest Folsom for allowing us to tour the facility in exchange for this review! If you have little kids and live in the greater Sacramento area than SeaQuest Folsom should be on your list!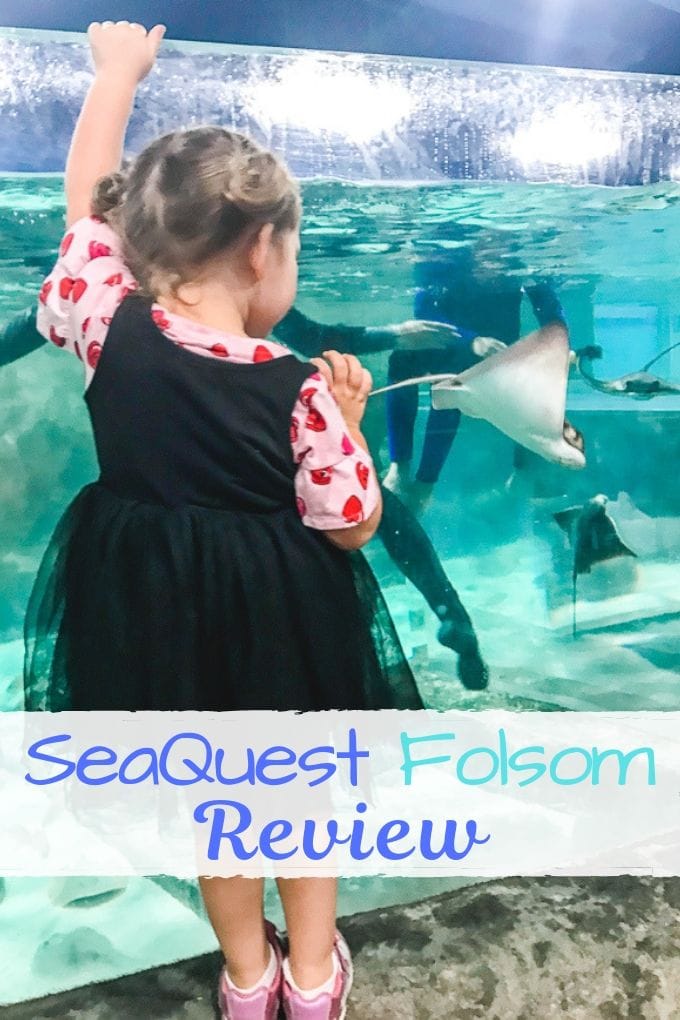 We visited SeaQuest Folsom with our family of five (ages 6, 5, and 2) and the entire family had a great time!
SeaQuest Folsom Review
This fun hands-on aquarium is tucked away inside a shopping center, but don't let that fool you. They have over 1200 animals with many hands-on opportunities. SeaQuest has several locations across the united states. Their newest location opened in Folsom, CA early this year.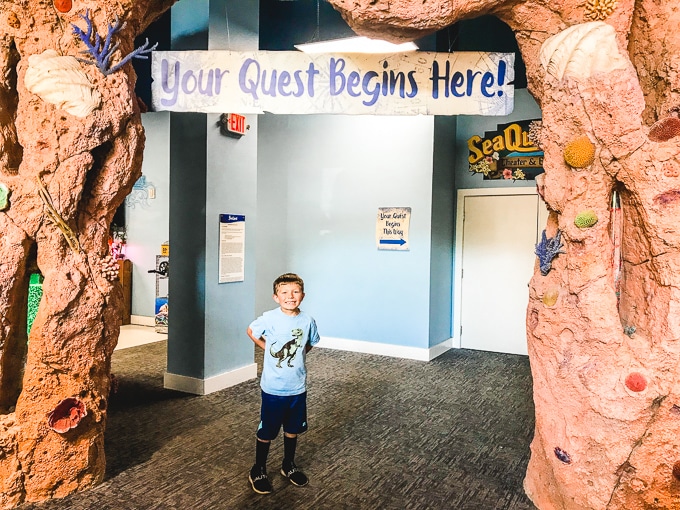 Our family has reviewed several California attractions, including Chabot Space & Science Center, Monterey Bay Aquarium, Fairytale Town, and Disneyland. If you live in Northern California than I highly recommend you check out this post on getting free and discounted museum tickets!
Feeding Tokens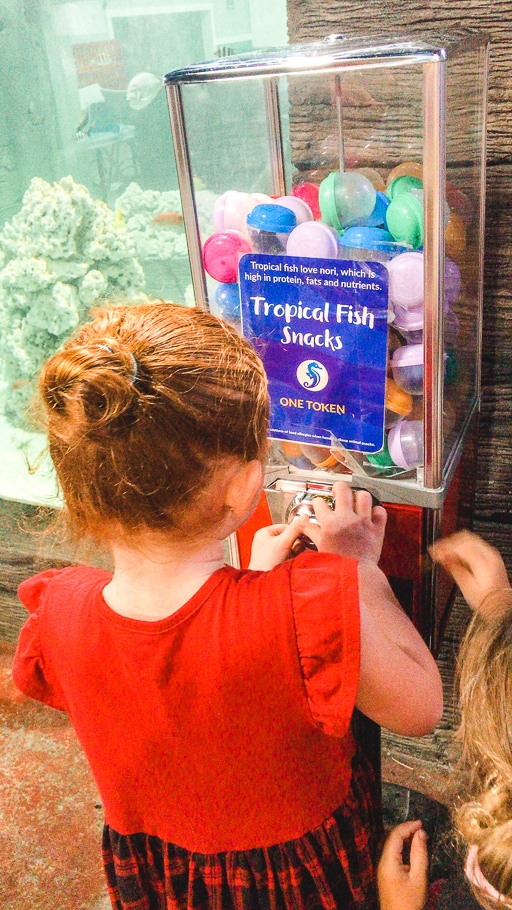 I highly recommend purchasing feeding tokens for your experience at SeaQuest. There are many opportunities to feed live animals, from feeding the fish to feeding birds, to feeding farm animals.
Because SeaQuest is so hands-on, you really don't want to miss this part of the attraction.
Animal Whisperer Tours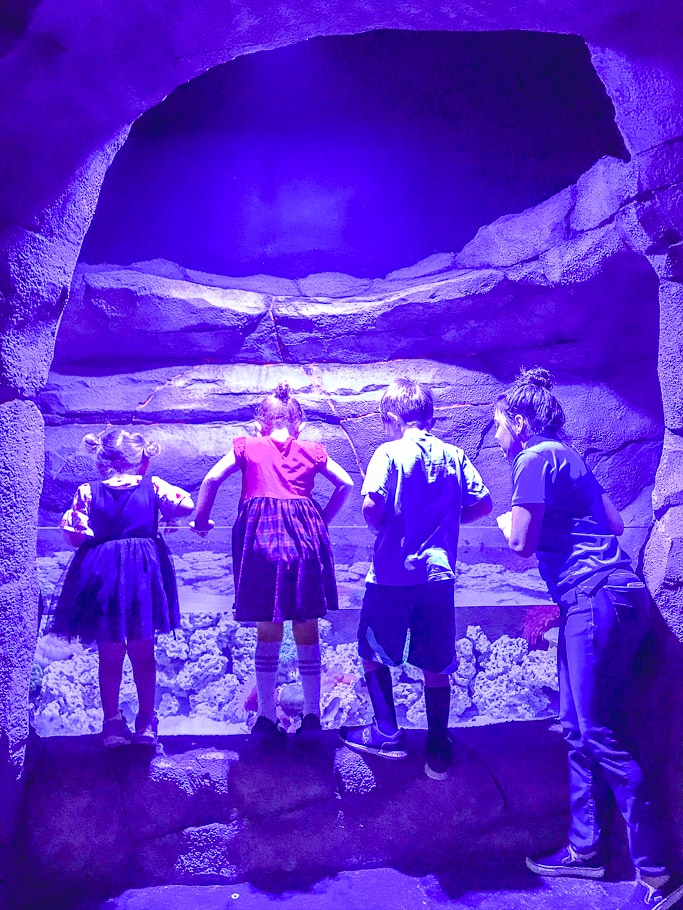 We had the opportunity to experience the animal whisperer tour and it was wonderful. Our tour guide, Elena, was very knowledgable and made sure we were able to experience very exhibit.
The tours are great, but not a must-have. There is plenty of staff around to answer questions.
What to see at SeaQuest Folsom
There are many things to see at SeaQuest. This is our highlight reel!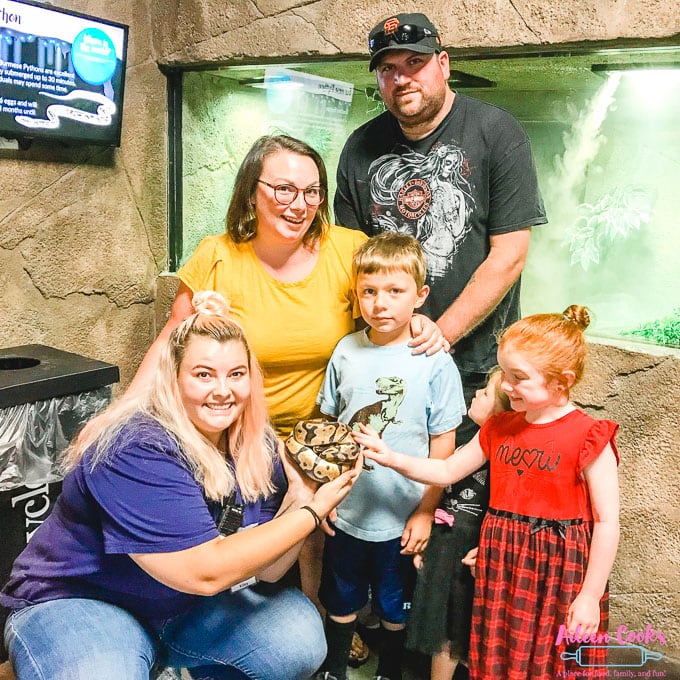 Tortoise
They had their tortoise out walking around during our visit. He was very friendly and there was an animal whisperer there with him, helping the kids feed him.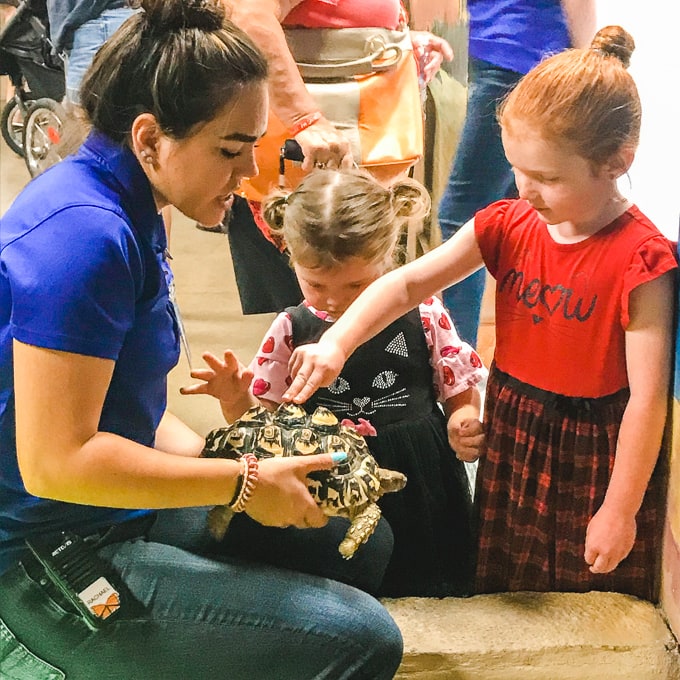 Birds
The room with Lorakeets was pretty cool. You can go inside with food and they might just land on you. If you have little kids who get scared easily, then you may want to skip it.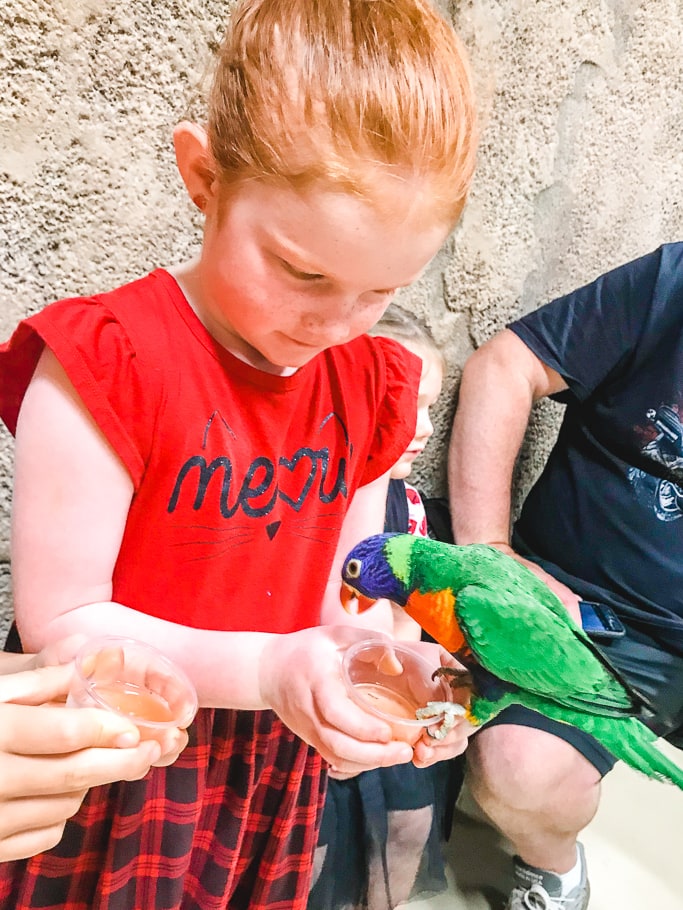 My youngest was a little afraid of the birds flying around, but the other two enjoyed it. Just keep in mind that they might poop on you! My husband experienced this first hand!

Two-toed Sloth
Sloths seem to be quite popular these days. You can see one in action at SeaQuest. It was really cool to see him hanging upside down and eating.
Fish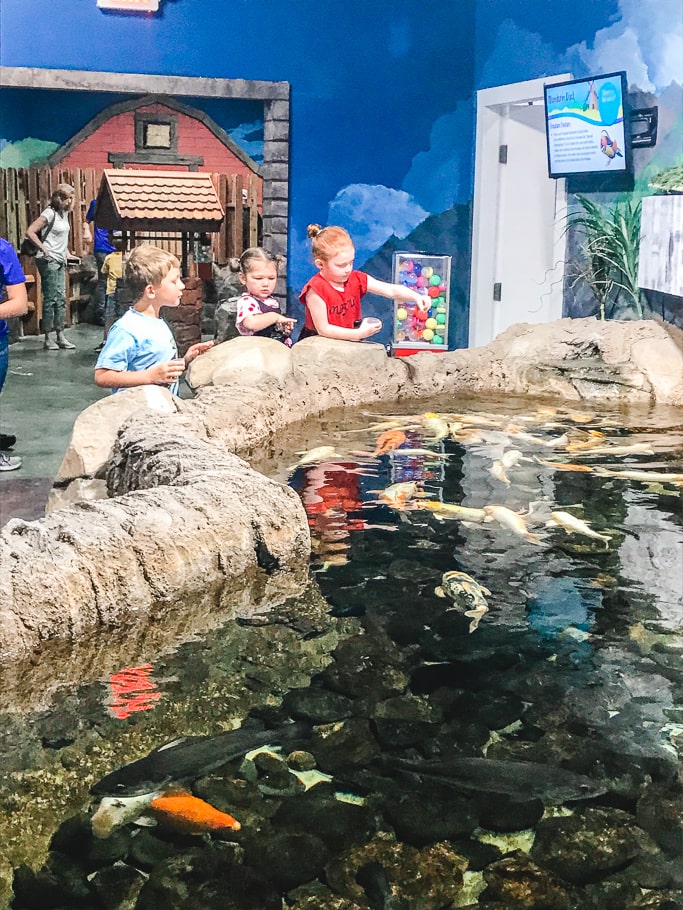 There are many different varieties of fish at SeaQuest and you can feed most of them. The kids totally loved it!
Farm Animals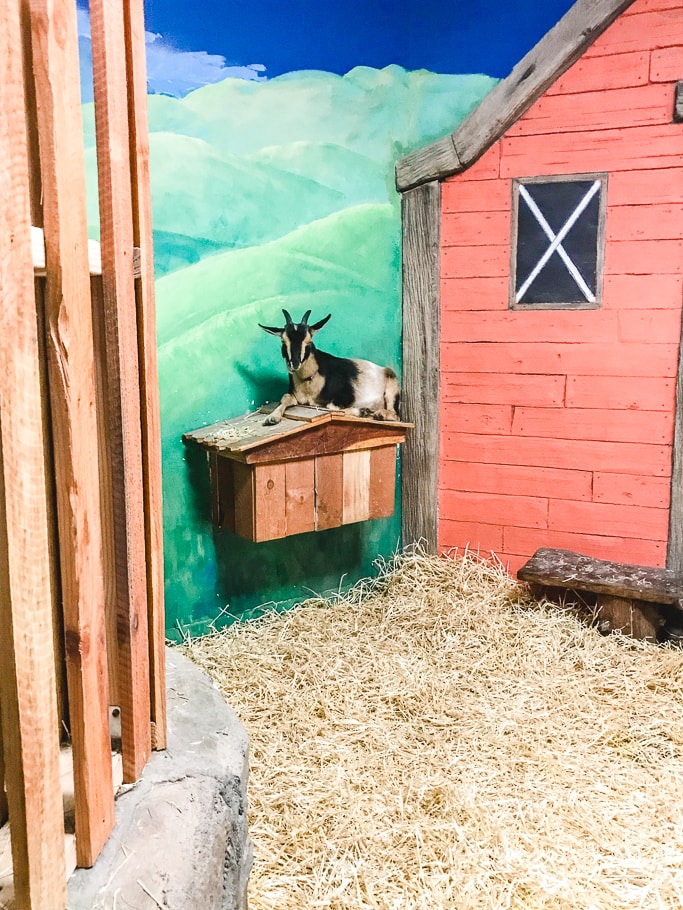 They also have a section with a few farm animals. There were goats, bunnies, and pigs. During our visit, we got to go in and feed the goats. The other animals had already been fed, but we were able to watch them from outside of their pen.
Octavia the Octopus
This was the closest I had ever been to an Octopus. My daughter was even able to reach two fingers into the water and touch him. It was so cool!
Lizards and Snakes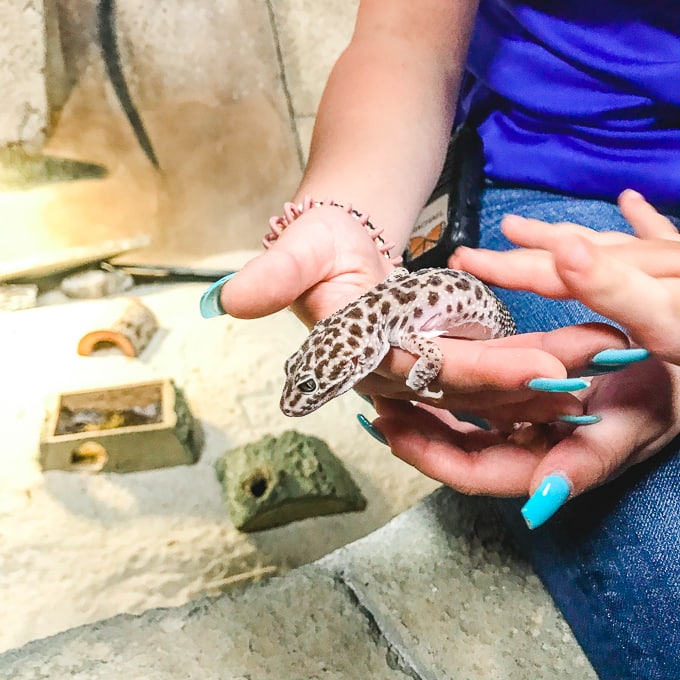 There were also many lizards and snakes at SeaQuest. One of then animal whisperers came out with a Ball Python. She let the kids take turns gently petting the snake and answered questions.
We really enjoyed our visit to SeaQuest Folsom and recommend it for families of all ages. Thanks to their hands-on exhibits, it's a lot of fun for kids of all ages – plus their grown-ups!