Things to do at Oakland's Chabot Space & Science Center
As an Amazon Associate I earn from qualifying purchases.
Are you thinking about taking your kids to Chabot Space & Science Center in Oakland? Read this mom of three's review, first! Thank you to Chabot Space & Science Center for offering complimentary admission to facilitate this review.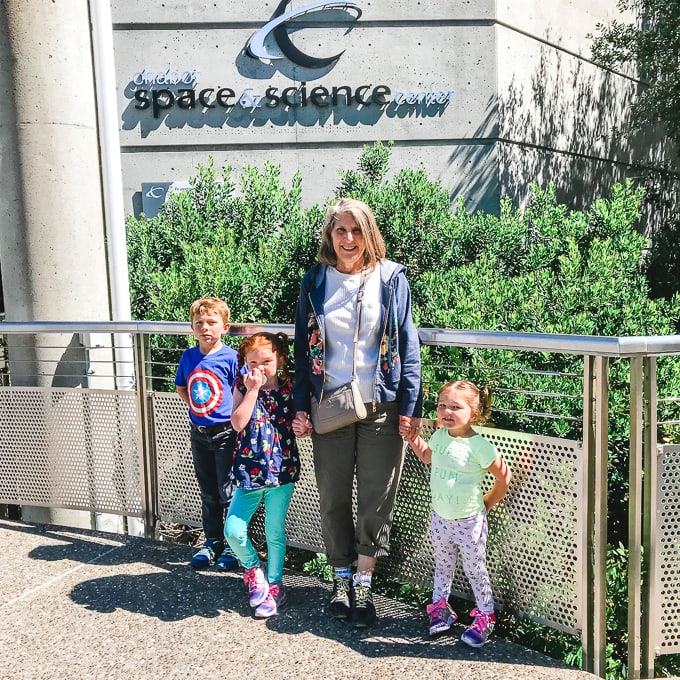 I visited Chabot Space & Science center with my three children (ages 7, 5, and 2) plus my mother-in-law. We had been once before when my older children were 3 and 1. At that time, we were able to visit for free through a Discover & Go pass.
We have visited and reviewed several California attractions, including Fairytale Town, Monterey Bay Aquarium, SeaQuest Folsom, Disneyland, Casa de Fruta, and Medieval Times.
,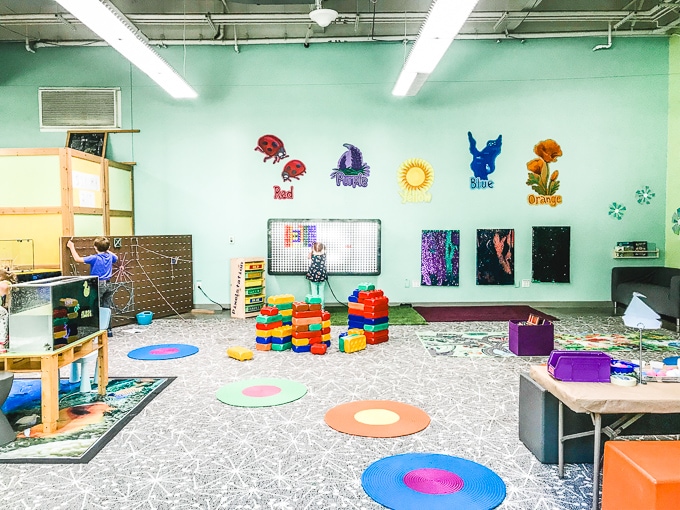 Project Create
The highlight of our trip was Project Create. This area is totally hands-on and geared toward younger kids! They have several STEAM projects that they rotate through that kids can get their hands-on and learn in a fun way.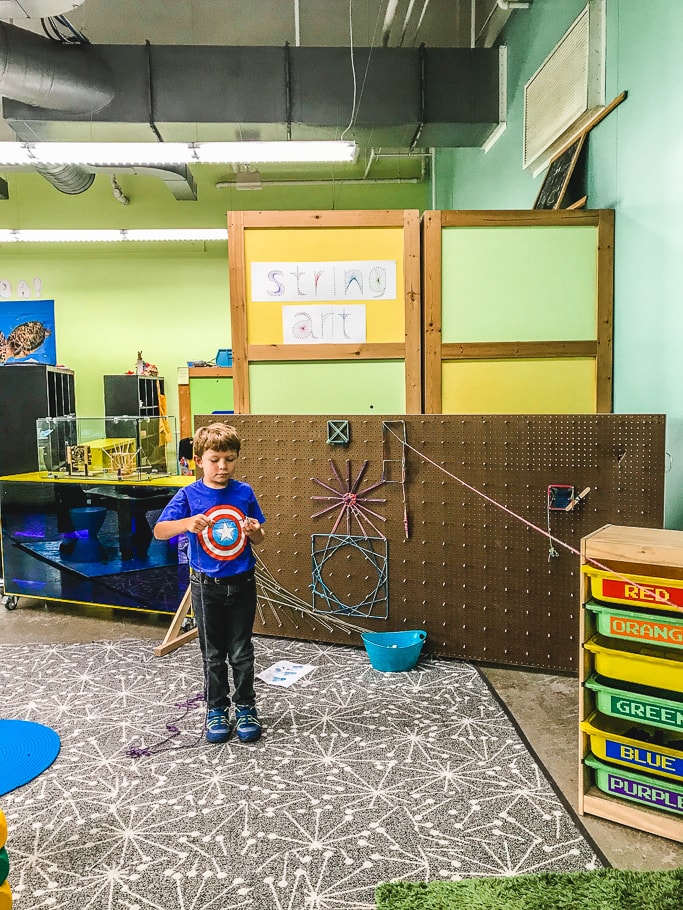 There is a giant light bright wall on one side and a lego wall on the other.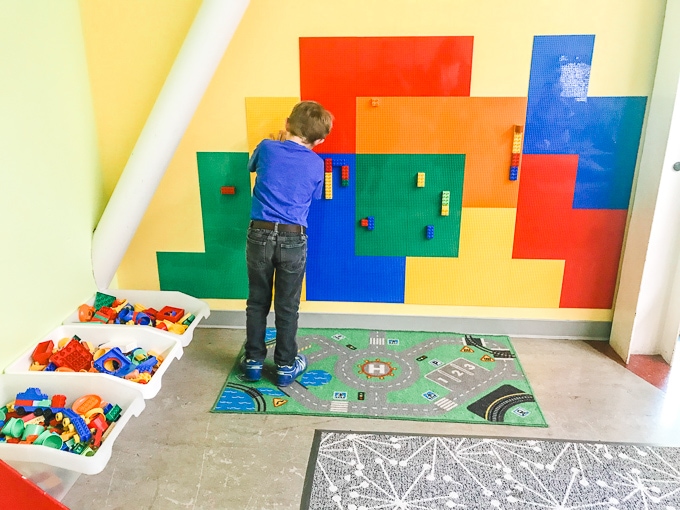 The also had string art, giant blocks, and a sensory wall! In addition to their room full of STEAM projects, they rotate through weekly themes, including Dinosaurs, Colors, Water, Engineering, and Gardening.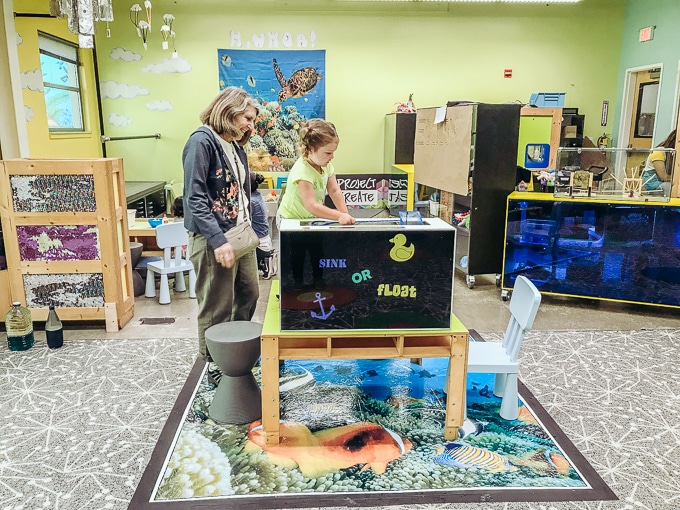 While we were visiting, they had a "sink or float" project. They had several materials laid out and kids were offered the chance to build their own boat and experiment whether it would "sink" or "float" in a boat filled with water. This took some trial & error on our part but all three kids ended up with boats that could float!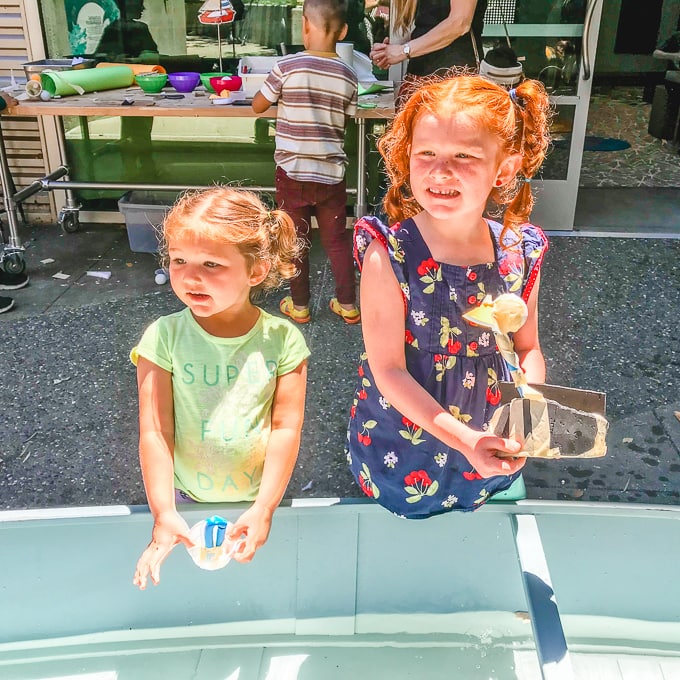 Project Create also has an outdoor area where kids can stretch their legs. It has a beautiful mural, a small pond with a turtle and tadpoles, and a wildflower garden.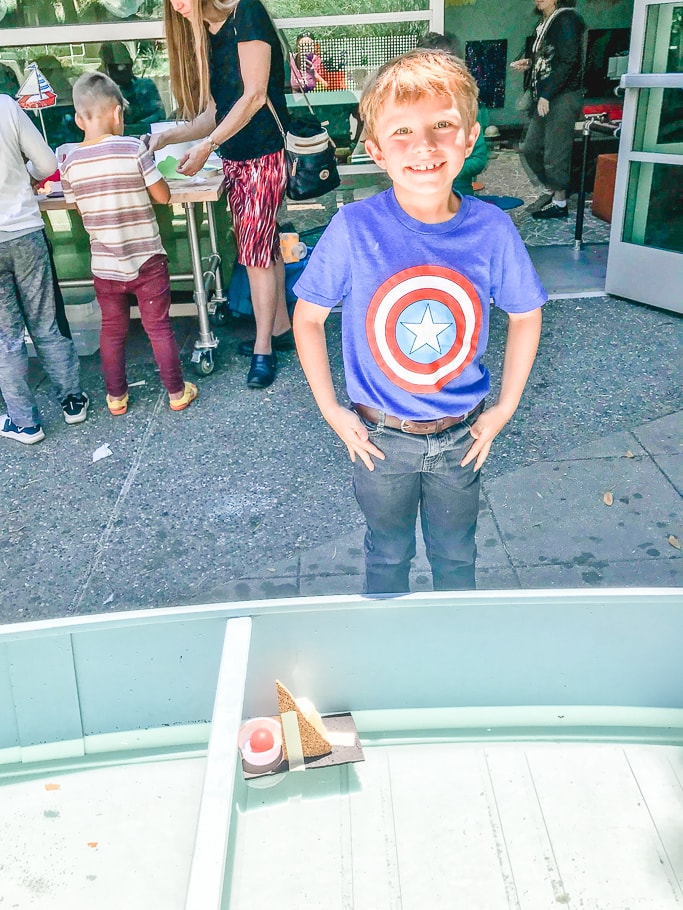 If you are local, then Project Create is enough reason to purchase a membership because there will be different things to explore every time you visit. Not to mention the whole rest of the museum, which I cover below!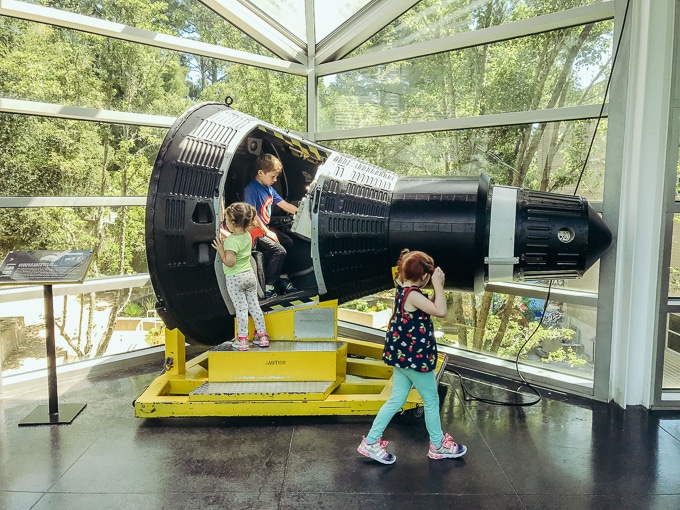 Ask Jeeves Planetarium
After Project Create, we headed over to the planetarium show. It was a large planetarium with lots of seating. We watched Astronaut, which was fascinating. It kept my 7-year-old entertained the entire time and 5 & 2 year-olds entertained for 3/4s of the show. Which is really not bad!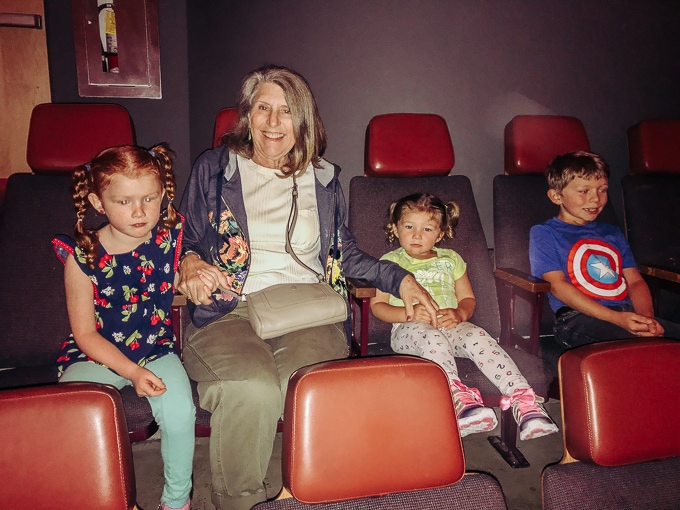 If you visit Chabot Space & Science Center, make sure you stay for the planetarium show. It's a really great experience for all ages and is included in the price of admission.

Going the Distance: Our Reach Into Space
This exhibit was fun and kept all three kids engaged. It was so cool to see an authentic Russian Module up close. Boy, it sure was close quarters in there! This exhibit also had a Mars statute that the kids enjoyed touching and hugging.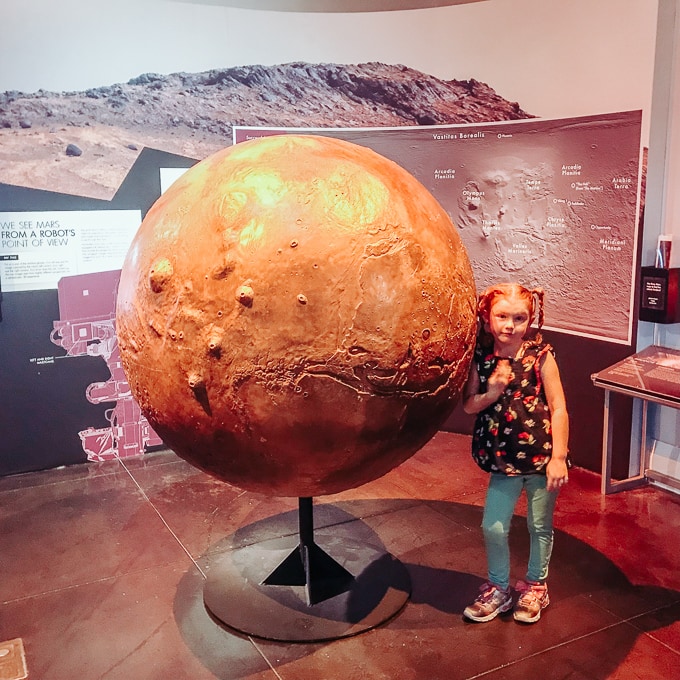 Luminous Moon
One of the most exciting exhibits happening at Chabot Space & Science Center is Luminous Moon. It's here from June 22nd to September 8th. This special exhibit is all about sharing the beauty of the moon through detailed pictures.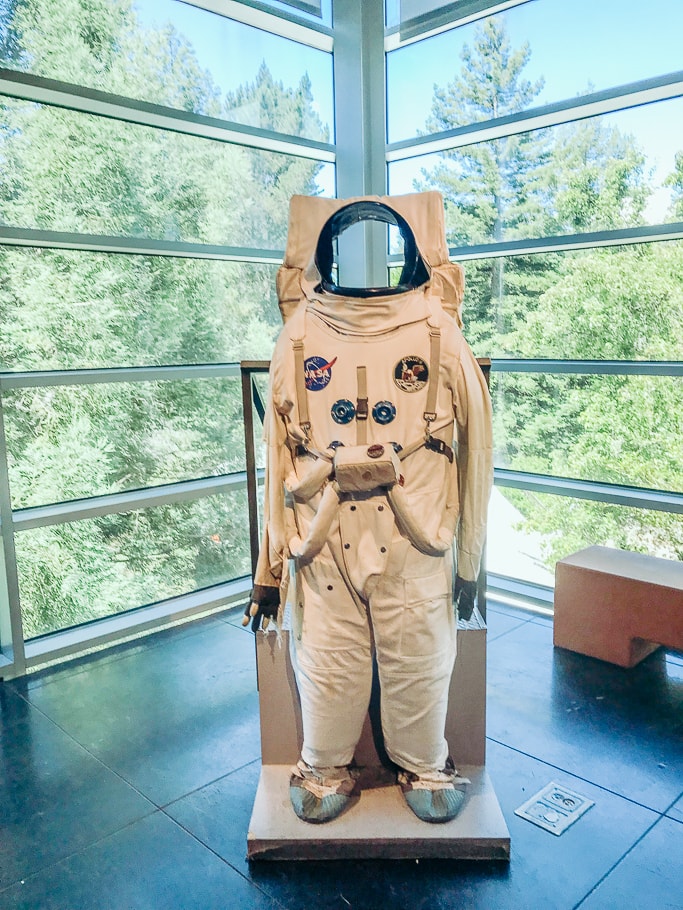 They also have hands-on activities (which is totally needed for little kids) including an opportunity to "touch the moon" and launch meteorites. In conjunction with Luminous Moon, Chabot Space & Science Center is offering several lunar related events and activities all summer long!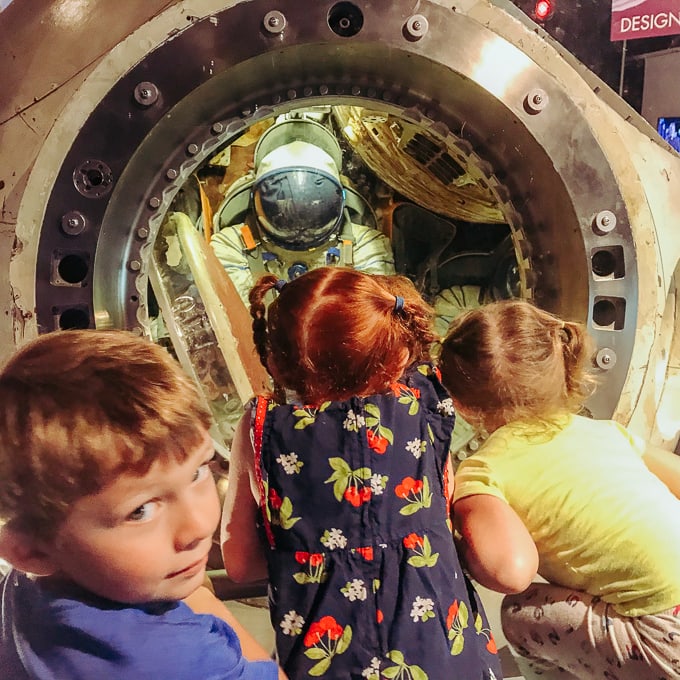 Events at Chabot Space & Science Center
They offer several fun events each year to members and visitors, including:
BubbleFest
August 17, 2019, 10 AM – 5 PM
This event is fun for all ages! You can learn the science behind bubbles, make some bubbles, and see some awesome performers!
TinkerFest
April 2020
This event is all about tinkering! They feature "take apart" zones where you can learn how things work by taking them apart yourself! This event is geared toward families! Keep an eye on their website for more details in the new year.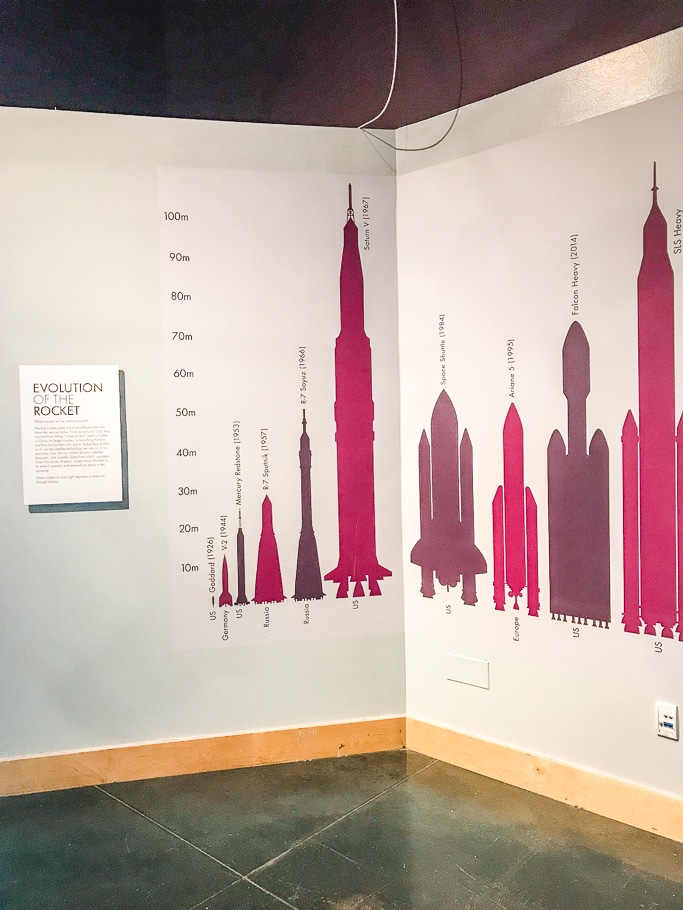 If you are local to the San Francisco Bay Area or are coming for a visit than Chabot Space & Science Center needs to be on your list!