Baked spaghetti, sometimes called spaghetti pie is like a cross between your traditional spaghetti dinner and lasagna. It's the perfect comfort food – it's warm, filling, and packed with flavor. Our three cheese baked spaghetti is made with Parmesan, mozzarella, and ricotta cheese plus Italian sausage – making this dish a real treat. Make sure you check out our whole list of main dish casserole recipes.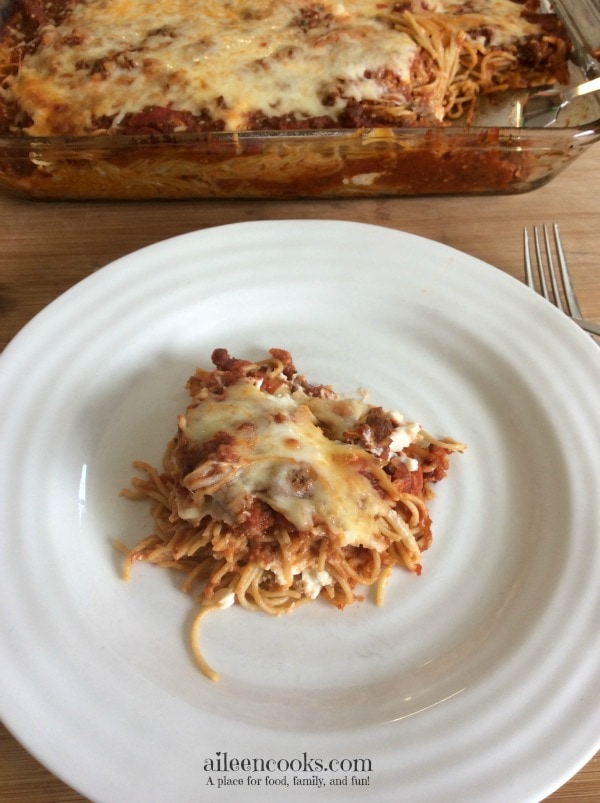 It reheats well. We are a family of 4 (two of the four are small children), so we tend to have enough left over for a couple of lunches.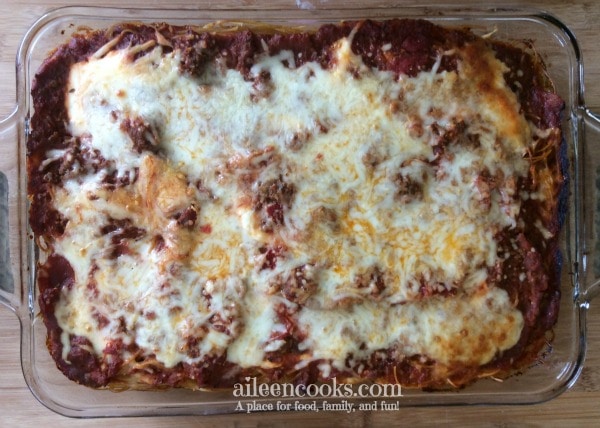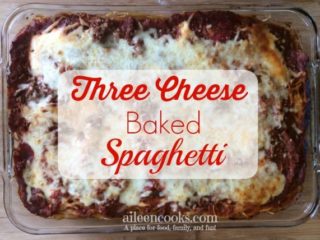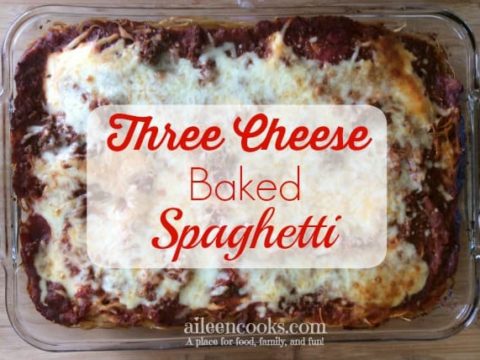 Yield: 6
Three Cheese Baked Spaghetti
Prep Time: 30 minutes

Cook Time: 40 minutes

Total Time: 1 hour 10 minutes

An easy pasta casserole made with baked spaghetti and three types of cheese. 
Ingredients
1 pound spaghetti
2 TBSP Olive Oil
1 small yellow onion, diced
1 pound mild Italian sausage, casings removed
3 garlic cloves, minced
1/4 teaspoon salt + more for salting pasta water
1/8 teaspoon pepper
32 ounce jar marinara
2 eggs, lightly beaten
1/2 cup milk
1 cup Parmesan, divided
1 16 ounce container ricotta cheese
2 cups mozzarella cheese
Instructions
Preheat your oven to 350 degrees. Lightly grease a 9x13 inch baking dish and set aside.
Cook the spaghetti according to package directions, in a pot of well salted water.
Meanwhile, heat the olive oil in a large skillet over medium heat.
Add the onion and italian sausage. Cook until the meat is browned.
Fold the minced garlic into the sausage onion mixture and cook for 1 more minute.
Pour the marinara, salt and pepper into the skillet and bring to a boil. Stir well.
Once the sauce is boiling, lower the heat and cover. Let simmer for 10 minutes.
When the sauce is finished simmering, remove from heat and allow to cool slightly.
Combine your cooked pasta, eggs, milk, and 1/2 cup of Parmesan cheese in a bowl. Toss until the pasta is evenly coated.
To assemble the casserole, spread 1/2 of the pasta on the bottom of the baking dish. Spoon 1/2 of the ricotta mixture on top of the pasta and spread it as best you can (it does not have to be perfect) Spread half of the sauce on top of the ricotta and top with 1 cup of mozzarella cheese.
Repeat with the remaining ingredients and top the dish with the remaining 1/2 cup of Parmesan cheese.
Cover with foil and bake for 30 minutes. Remove the foil and bake another 10 minutes, until the cheese is melted and the casserole is hot and bubble.
Nutrition Information
Amount Per Serving

Calories 475

Nutrition information is an estimate.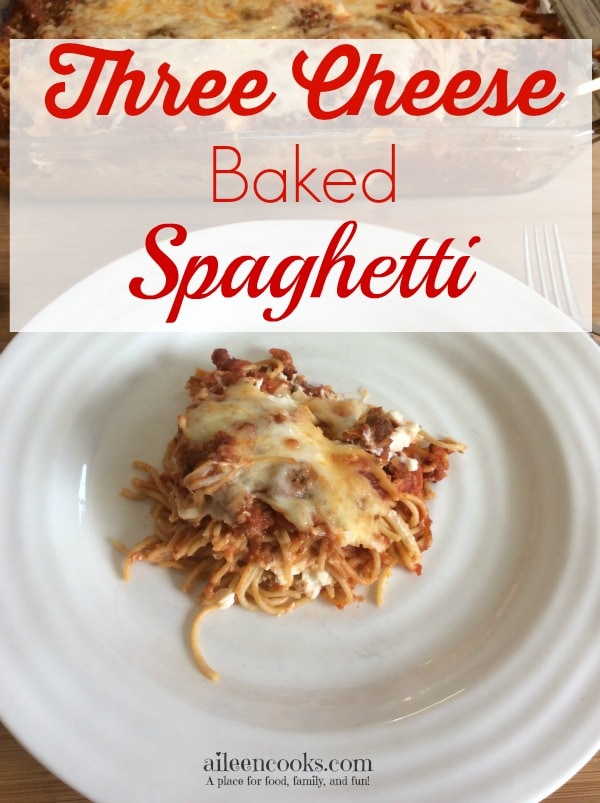 This casserole can be made ahead of time – up until baking. It can be prepared and refrigerated for 24 hours or frozen for up to 6 months, as long as it is covered really well. I like to cover casseroles in 2-3 layers of foil for freezing.