This list of main dish casserole recipes has everything from tuna casserole to roasted garlic three cheese lasagna. You are sure to find a casserole recipe you love!
I love a good casserole. They are filling, warm, and always seem to taste great. I also love how casseroles are a one dish meal. I can mix everything in one dish, throw it in the oven, and come back in 30-45 minutes to a warm and comforting meal.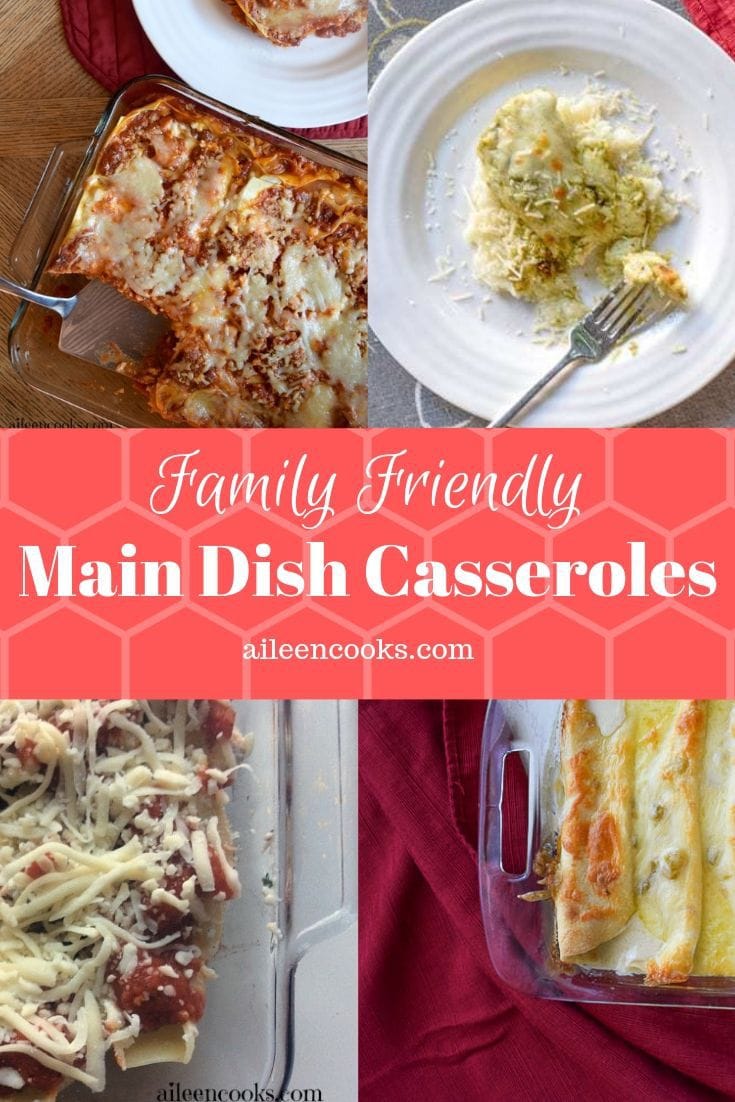 Main Dish Casserole Recipes
From spinach lasagna roll-ups to nacho cheese taco casserole, this is a great list of main dish casserole recipes.
We hope you found a main dish casserole recipe you love on this list!